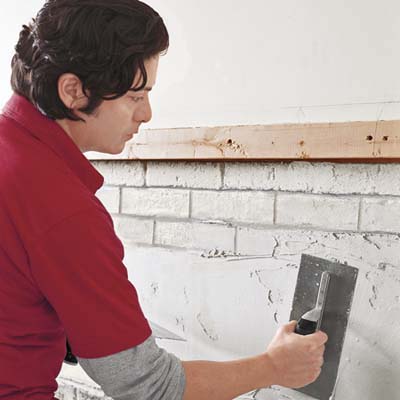 Remove the mantel if possible or mask off its edges with painter's tape where it meets the surround.

If you're tiling over bricks or any other uneven surface, you will need to create a smooth base for your tiles. Using a drill/driver fitted with a mixing paddle, prepare a batch of thinset mixed with the latex additive, following the directions on the packaging.

Using a finishing trowel, spread an even layer of thinset over the bricks to cover them and fill the grout lines. Smooth the surface with the flat face of the trowel. Let the thinset dry overnight.

TOH Tip: Properly mixed thinset should be the consistency of peanut butter and will stick to a trowel when turned upside down.