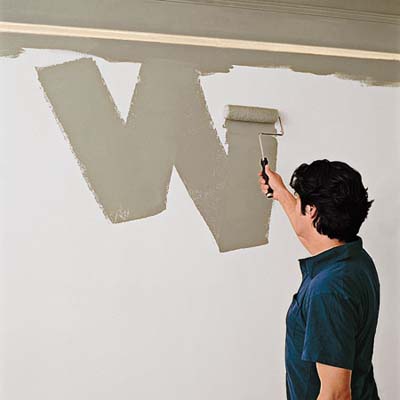 Roll a W or M shape on the wall to distribute the bulk of the paint. Then use overlapping vertical strokes to spread paint evenly between the lines. Continue painting the wall in this manner until it is covered. Overlap a bit of the cut-in edges to blend away any visible brush marks.

If a second coat is necessary, wait until the paint is dry to the touch, then repeat Steps 5 and 6.

TOH Tip: When the roller makes a peeling sound on the wall, it's too dry and should be reloaded.