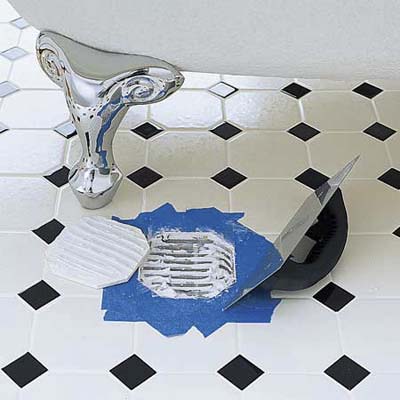 • Comb a small amount of thinset mortar over the substrate in straight furrows using a 1/4-inch notched trowel.

• For best adhesion, also butter the back of the new tile with thinset.

• Set the tile in place and press down firmly to level it with the surrounding tile. Adjust it so the spacing is even on all sides.