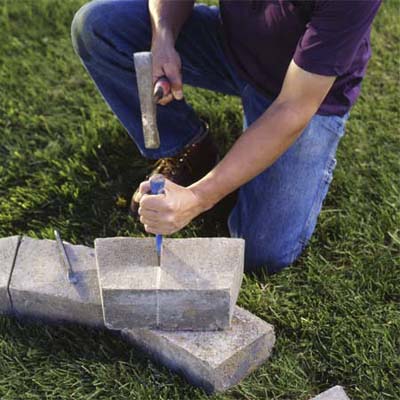 Dry-lay a ring of blocks on the fire pit site, placing them end to end until you have a perfect circle positioned where you want the finished pit to be. To adjust the size of the circle, you may need to cut a block. Hold the block over the gap it will fill, then mark it on the underside at the proper width.

Using a 3-inch cold chisel and a brick hammer, score the block on the mark, and continue the score all the way around the block. Place the block on a hard surface (flat rocks or gravel). Hold the chisel in the score line, then hit it with the brick hammer until the block splits.

Clean up jagged edges with the tail of the brick hammer. Place the cut block into the ring.