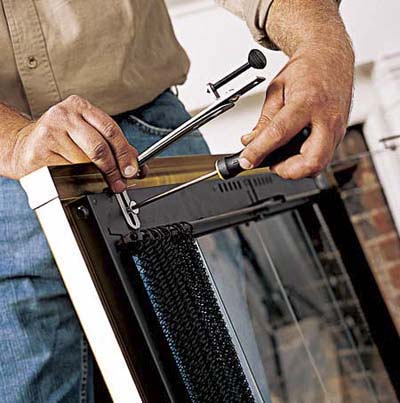 Stand the door on its bottom edge and either lean it against your leg as you work or have a helper hold it for you.

With a Phillips-head screwdriver, remove the four screws located on the back of the door where the floor brackets (bottom) and lintel clamps (top) will go. Set these aside; you will need them later to attach the brackets and clamps.

Assemble the two lintel clamps and attach them to the door at the top.