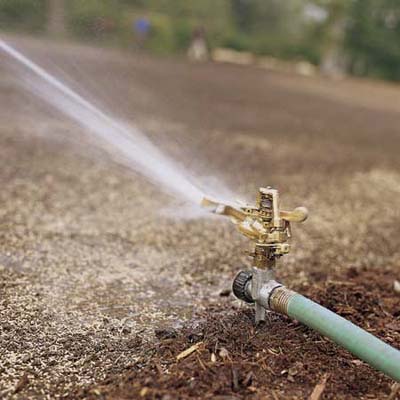 Immediately after sowing the seeds, lightly water the area with a fan-or oscillating-type sprinkler. Set up one or more sprinklers, or move the sprinkler to ensure that the entire area gets dampened.

For the first 8 to 10 days, water two or three times daily, but only for 5 to 10 minutes. Avoid overwatering, which may wash away the seeds. Once the grass sprouts, water once a day for 15 to 30 minutes. It's typically best to water in the morning, when there's less evaporation. Avoid watering in the evening; it can lead to fungal diseases.

Tip: If you're having an automatic sprinkler system installed, be sure it's equipped with a rain sensor that prevents it from operating during rainstorms.