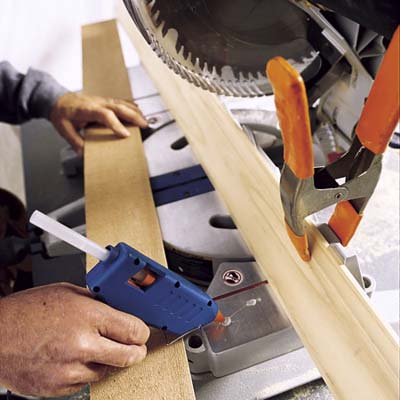 Place a piece of your molding at an angle upside down on the miter saw table so that the narrower bevel on the back of the molding rests on the saw table — this is actually the top of the molding, which will contact the ceiling when in place. The wider bevel (actually the "wall" part of the molding) will be against the saw's vertical fence. Secure with clamps.

Cut a piece of plywood or solid stock 30 inches long for a fence.

Apply hot glue to the saw table on either side of its rotating center, and press the fence in place against the clamped molding. Hold it in place until the glue sets. Then remove the crown and cut away the center section of the fence at 45 degrees in each direction.