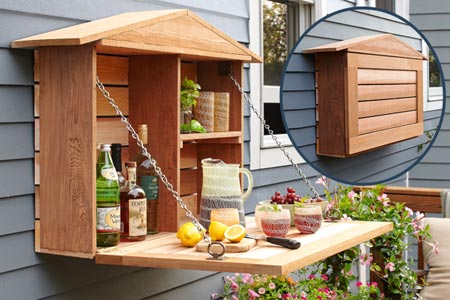 Call it a Murphy bar. When the guests start arriving, fold down the cabinet door to create a neat and sturdy work surface. Made of naturally rot-resistant cedar, it also happens to be safe for food handling. You'll need to use a router and a doweling jig to build the door, with its inset slats, but don't sweat.
This Old House
contributor Christopher Beidel, owner of
Pernt
, a handmade-furniture company in Brooklyn, New York, shows you how.
NOTE: Cedar boards can be ordered at most home centers and are stocked at most lumberyards.