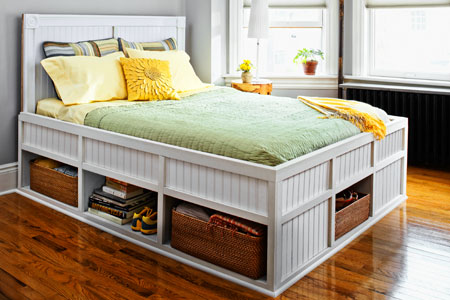 When we told reader John Klei recently about this project, he exclaimed, "You guys must have been reading my mind!" No, John, just your letter—the one in which you asked for plans for the storage bed we featured in the
January/February 2012 issue.
Sorry it took a while to get back to you, but there were no plans. So we asked
This Old House
contributor and furniture maker Christopher Beidel, owner of
Pernt
, in Brooklyn, New York, to re-create the bed from the photo using DIY-friendly construction techniques. Follow along on the next pages to see how to build a bed every bit as practical as it is handsome.
"I cut out the picture of the bed and put it in my workshop. It's been on my to-do list ever since."
—
John Klei, Gordonsville, Virginia
Modern Weave Storage Collection, Underbed bin, about $59,
West Elm
Download and print the
Storage bed cut list