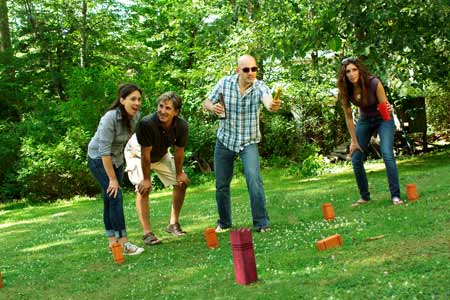 Throwing sticks may be taboo on the playground, but it's precisely the point with the Swedish game Kubb: The goal is to throw short dowels at your opponent's pieces to knock them over. Yes, a wild toss can be hard on the shins, but the game has been entertaining Swedes for more than a thousand years, so it's worth giving it a shot.
To get started, just cut up a 4x4 post and some dowels to make the game pieces and stake out the playing field with thinner dowels.
This Old House
's game experts, aka Team Saturday, walk you through the steps of fashioning the king and kubbs in a
video tutorial
. Then you, too, can learn to relish that satisfying clunk of wood-on-wood contact in your own backyard—a realm where your rule reigns supreme.