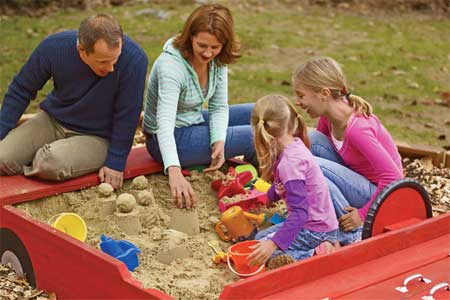 Age Range: 10 and up

A sandbox brings a little bit of the beach into your backyard, and playtime is even more fun when the box itself has an imaginative shape. Kids can "drive" at the playground for hours of fun in this red car. It even has special storage under the hood for when you're ready to make a pit stop.

This project is a bit challenging, so older kids may want to help build it with the younger ones. You can construct the basic box in your garage, then park it on a level spot outside. With the whole family pitching in, it will take just one weekend to get this car roadworthy, so you'll soon be ready to roll.