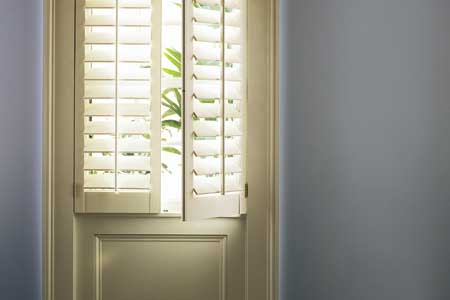 Sunlight streaming through windows can be an annoying distraction. Not to mention the neighbors who have more evening hours to look into your brightly lit living room. You could install shades to foil prying eyes, but swinging wood shutters would definitely be more interesting.

Interior shutters were the original "window treatments," commonly used in Southern and urban houses, and they're still a great way to add architectural and historical detail. They also help keep out winter's chilly winds or summer's oppressive heat. And they're easy to install on any window because they attach to a thin frame that either sits inside the window opening or around the outside of the casing. As long as the frame is positioned correctly, the shutters will swing freely - and close out the day's distractions with a satisfying click.

Contribute to This Story Below
Drill/driver with 1/8-inch drill bit and Phillips-head driver bit

Combination square

Folding rule

Phillips-head screwdriver

Self-centering bit,
also known as a Vix bit

Square-head screwdriver bit,
for fastening hanging strips to window jamb
1. SHUTTERS
in most cases, must be custom-ordered. Measure each window separately.
2. SHIMS
used to center and hold the shutters in the window opening while marking the hinge locations.