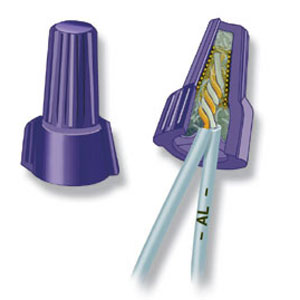 7. Aluminum Wiring

What it means: You have a type of wiring, used in the 1960s and '70s as a cheap substitute for copper, that is no longer considered safe.

Code violation? No; grandfathered in.

Danger level: High. Aluminum corrodes when in contact with copper, so connections loosen, which can lead to arcing and fires.

Solution: Retrofit a dielectric wire nut approved for aluminum wire (a pair sells for less than $1) onto each copper/aluminum connection in light fixtures. These nuts have a special grease that stops corrosion while maintaining conductivity. Make sure any replacement switches and receptacles are labeled AL-compatible.