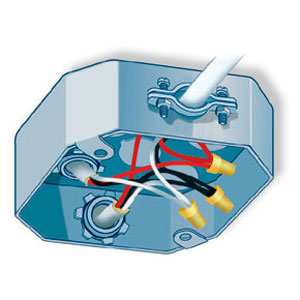 2. Uncovered Junction Box

What it means: Because a junction box houses the splices where wires are connected to one another, a person could inadvertently damage the wires or get a shock.

Code violation? Yes.

Danger level: Minimal, as long as wires aren't within reach.

Solution: Spend a few cents to buy a new cover and install it with the screws provided.