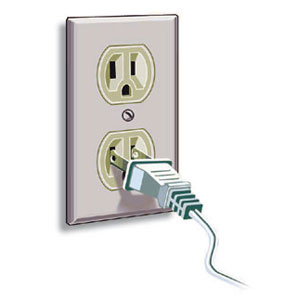 10. Plug Falls Out of Receptacle

What it means: Worn contacts in receptacle no longer grip the prongs firmly.

Code violation? No.

Danger level: High. Loose contacts can cause arcing, which can ignite dry wood and dust.

Solution:Replace the old receptacles as soon as possible. (A new one costs about $2.) Many homeowners feel comfortable doing this themselves. Electricians will charge about $8 or $10 per outlet, although there's likely to be a minimum charge for small jobs.