Project details
Skill
1

out of

5
Easy
Just glue and nail the filler pieces to a mounting board, then affix the molding around the mirror
Designers and decorators often use mirrors and reflective surfaces to add depth to narrow and small areas. A strategically placed mirror in a hallway or on the far wall of a cozy office can visually open the room, but the style and size of the mirror itself are just as important as where it goes. Unfortunately, a large molding-framed mirror can set you back hundreds or even thousands of dollars. It doesn't have to, though. To show you how to create a fresh yet traditional-looking mirror that won't shatter your budget, This Old House general contractor Tom Silva pulled corner blocks and fluted casing, a precut mirror, and some sturdy mounting materials from the aisles of a home center. (Scaling up the design wouldn't cost you much more.) Read on to see how he converts off-the-shelf items into a savvy addition to tight spaces.
Step 1
Turn Case Molding into a Mirror Frame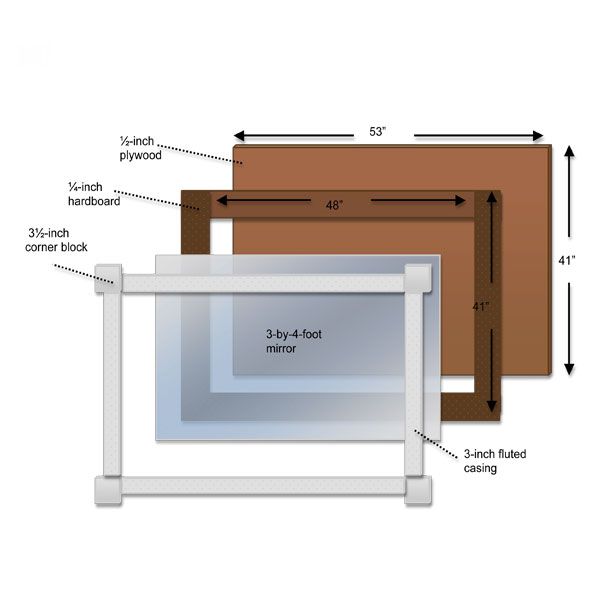 Cut list:
¾-inch plywood: one @ 53 by 41 inches
¼-inch hardboard: two @ 2½-by-41 inches
¼-inch hardboard: two @ 2½-by-48 inches
3-inch fluted door casing: two, cut to size
3-inch fluted door casing: two, cut to size
Download the illustration and cut list for this mirror project.
Step 2
Cut the Pieces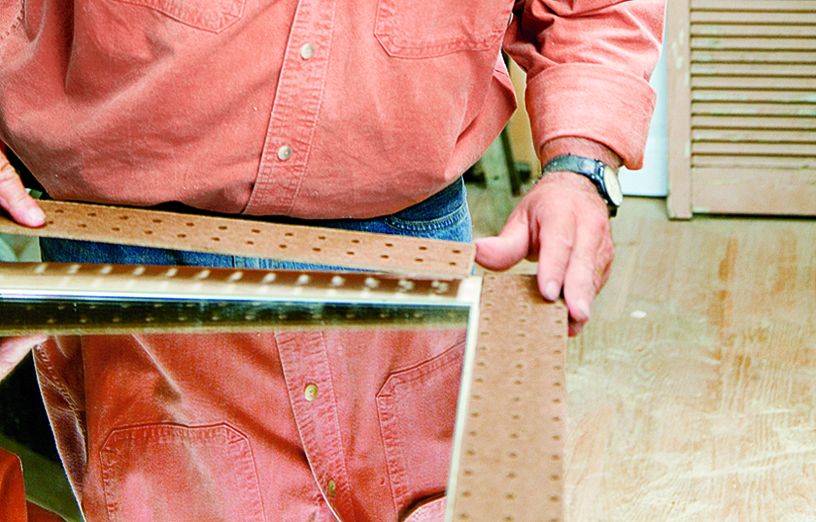 To size the plywood mounting board, add the casing widths to your mirror's dimensions and subtract 1 inch from each side. The casings, resting flush on hardboard spacers, will overlap the mirror on their inside edges. Use a circular saw to cut the plywood and hardboard. Position the mirror and spacers on the plywood so that the spacers are flush with the plywood's perimeter.
Step 3
Attach the Mirror and Hardboard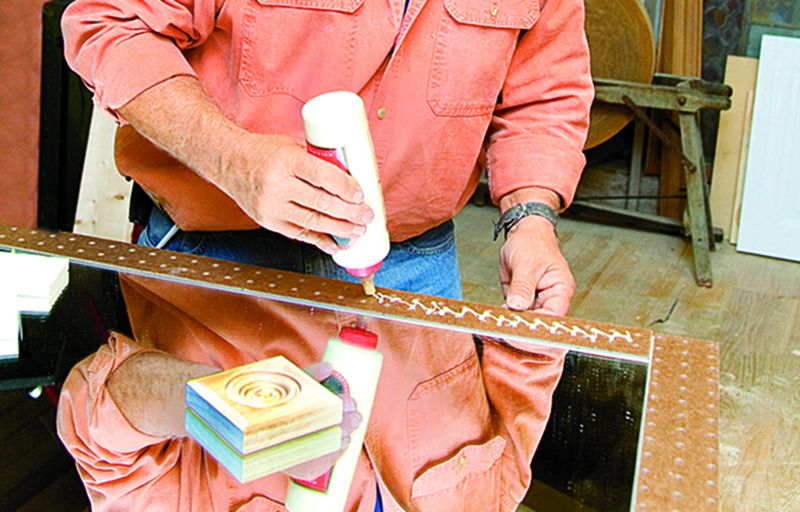 Apply wood glue to the hardboard strips and clamp them in place. Apply mirror glue to the back of the mirror in a zigzag pattern, and nestle it inside the hardboard strips. The hardboard strips should lie flush with the surface of the mirror and create an even plane for the molding to be installed.
Step 4
Install the Corner Blocks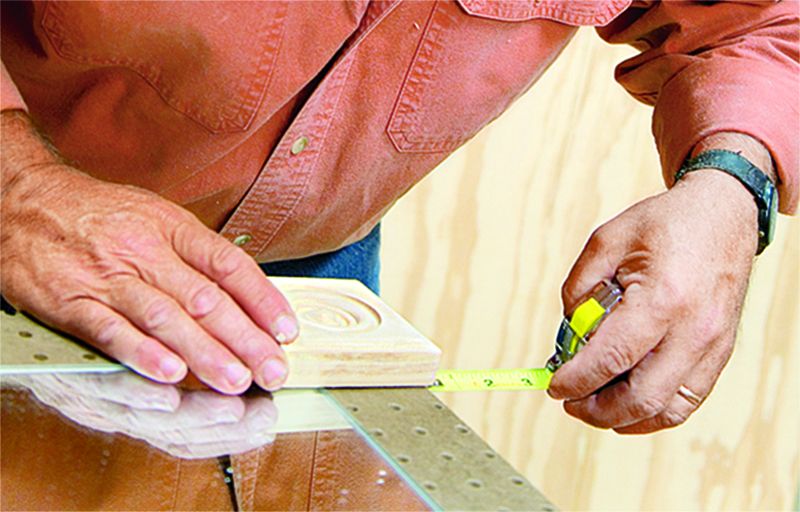 Set the blocks at the corners of the frame so that the outer edges extend slightly—and equally—beyond the plywood and the inside corners overhang the mirror. Glue and nail the blocks in place through the plywood, being careful not to nail into the mirror.
Step 5
Attach the Molding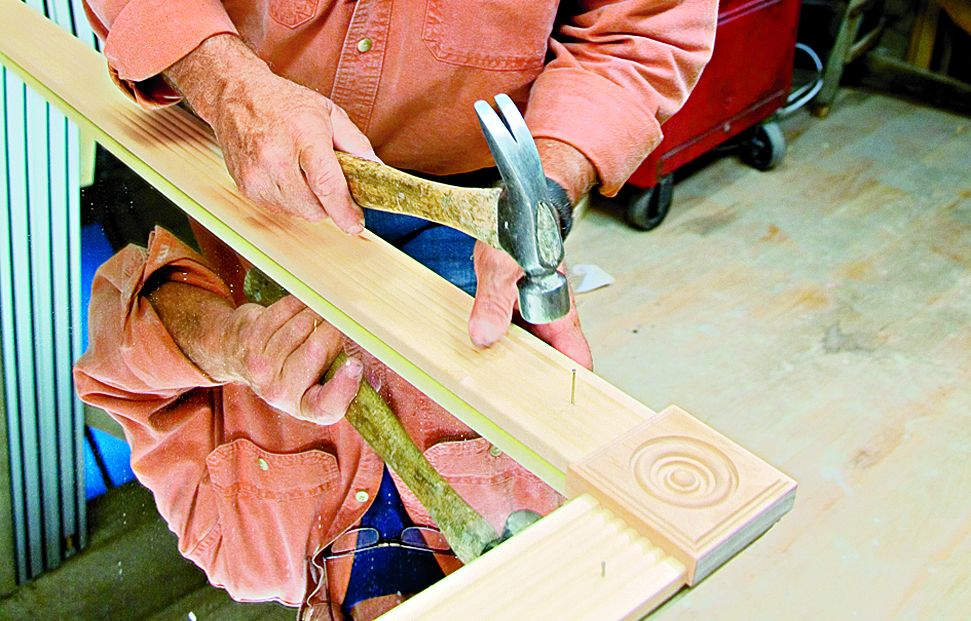 Cut the fluted pieces to fit between the corner blocks, and set them in place overhanging the mirror by 1 inch. Glue, clamp, and nail the moldings to the assembly through the hardboard and plywood. Plug the fastener holes with wood filler, then sand and paint the frame.