Dress Up a Dresser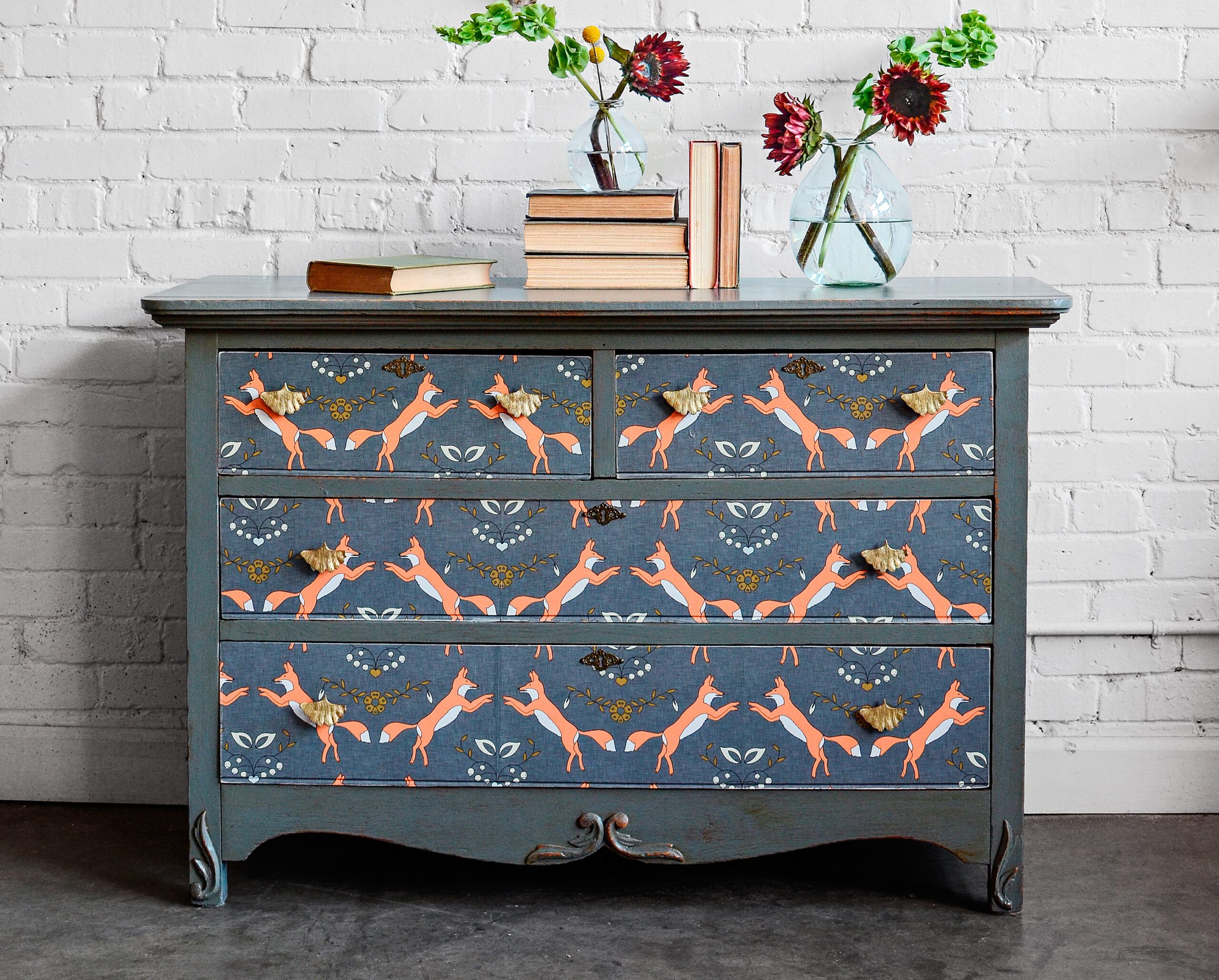 Designer Barb Blair, who snagged the dresser shown here at an estate sale, has become a pro at this type of makeover. Start with a plan: Map out where you need to cut by laying the paper flat on the furniture, then use a utility knife to trim pieces to the precise size. Instead of wallpaper paste, which can soak into wood, Blair recommends craft adhesive. For a polished finish that helps keep the paper in place, add a few coats of polyurethane before replacing the hardware.
Wallpaper makeover: Barb Blair, Designer/Owner, Knackstudio
Wallpaper: Foxen by Holli Zollinger
Create a Backdrop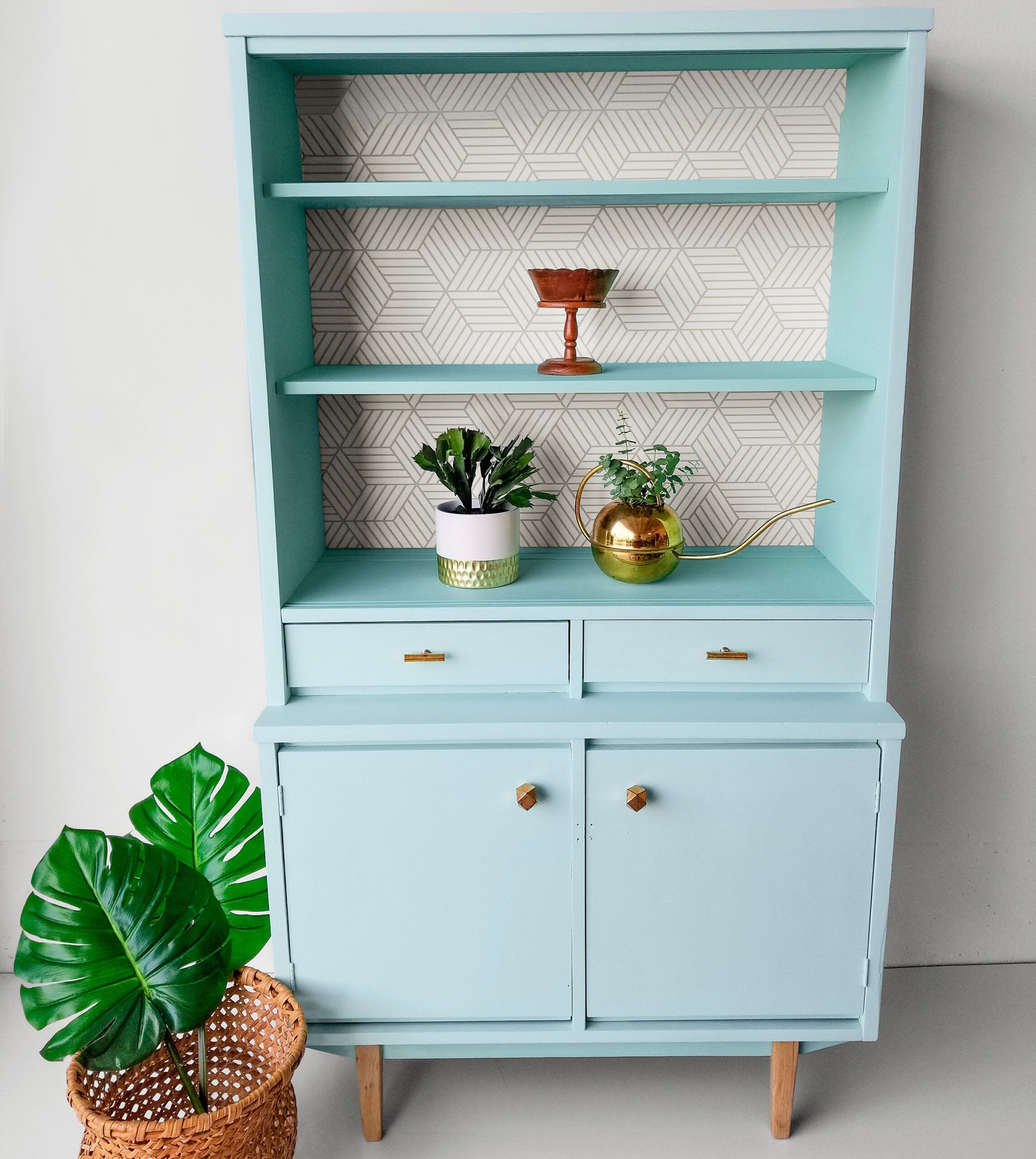 Papering the back of a thrift-store hutch with a subtle geometric pattern nods to its mid-century roots and highlights display items on the open shelves.
Wallpaper makeover: RoomMates
Wallpaper: Striped Hexagon Peel and Stick Wallpaper
Dress Up Drawers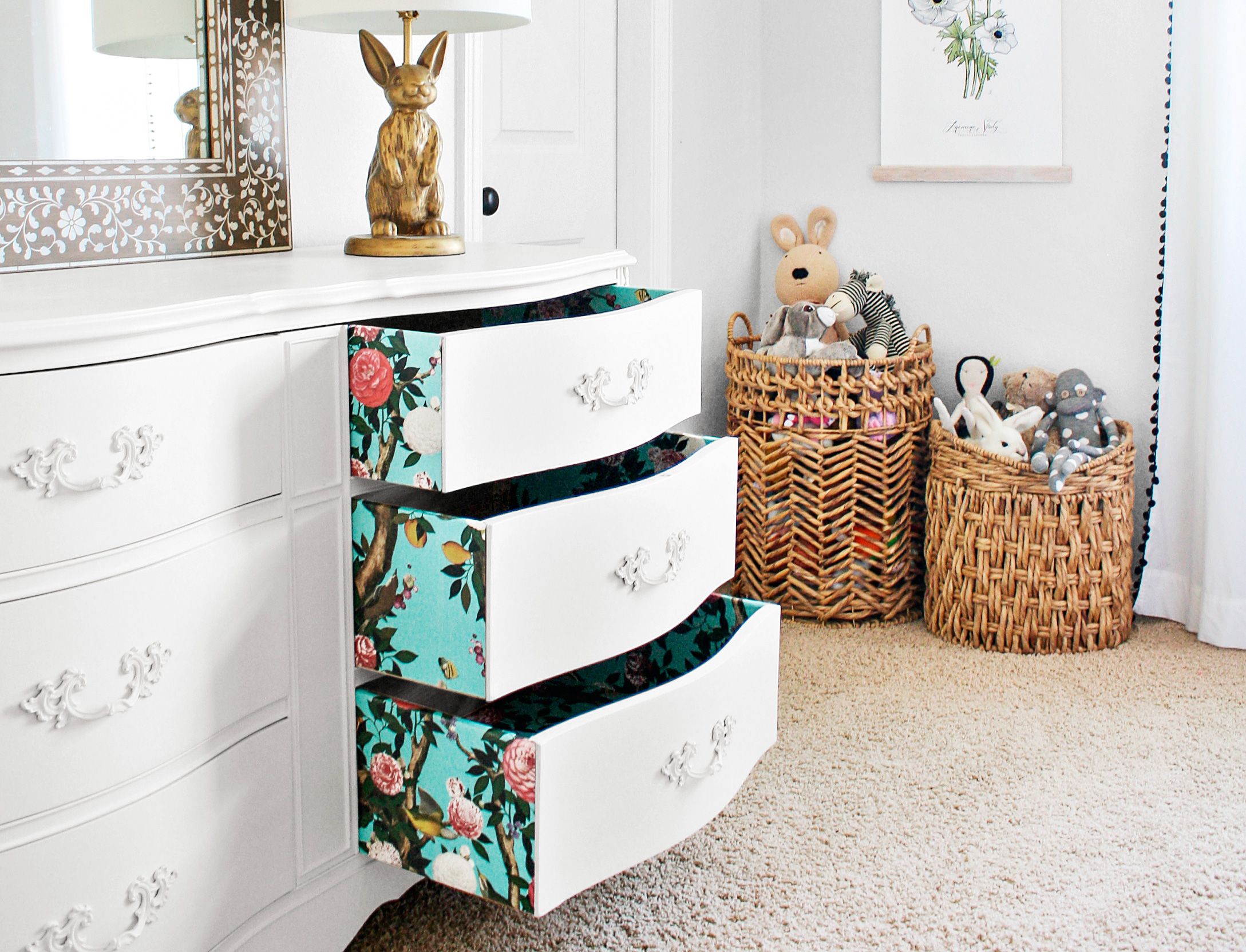 Covering the sides, inside and out, as well as the bottoms of drawers offers a glimpse of sumptuous color and pattern while providing a functional liner.
Wallpaper makeover: Crazy Wonderful
Wallpaper: Milton & King