Temporary Update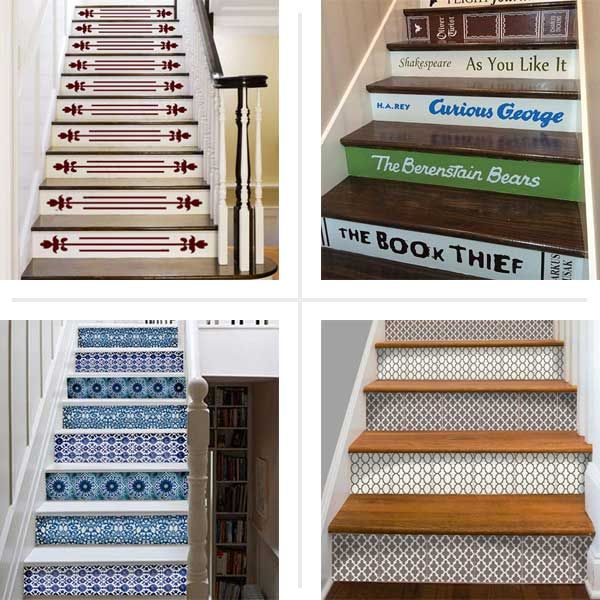 The staircase is the focal point of your home's foyer and deserves its due respect. Stair risers, in particular, take a beating from constant wear, tear, and hard knocks. A coat of paint is a handsome, but time-consuming update for these surfaces. Instead, opt for some fashionable decals that come off just as easily as they stick on.
Click through for five This Old House-worthy decal styles that will give your staircase a boost—no matter your taste.
Traditional Flair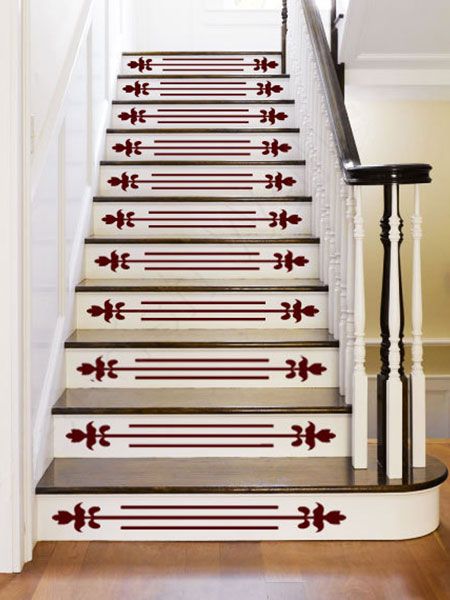 Maintain a traditional look and add an attractive accent in your foyer without lifting a paintbrush. Available in more than 40 colors.
About $50 for a set of 10 decals; Etsy/FleurishWalls
For a more eye-catching look, use paint to create upbeat stair risers.
Counting Steps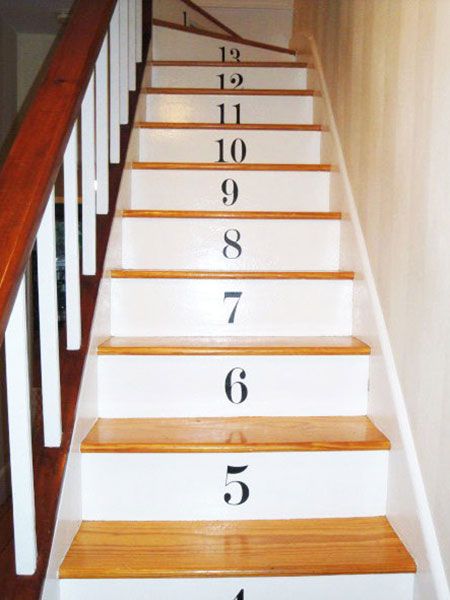 Teach little ones to count or just add some charming appeal to an oft-used set of stairs with decals numbered 1 through 17. Available in 45 colors.
About $30 for a set of 17 vinyl decals; Etsy/LeenTheGraphicsQueen
Numbers add whimsy to painted stairs. See more ways to design a cozy cottage-style interior.
Library Stairs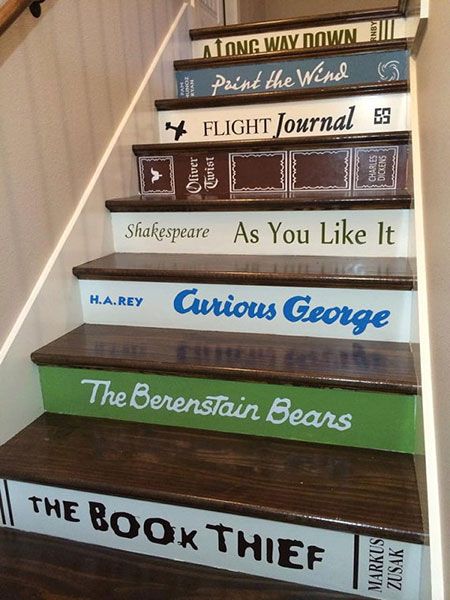 Step up your home's library game with this set of stair-riser decals. Available in any book title with choice of background color.
About $12 per step; Etsy/VIPdecals
Add shapely stair brackets to draw more attention to your staircase.
Worldly Blue Tile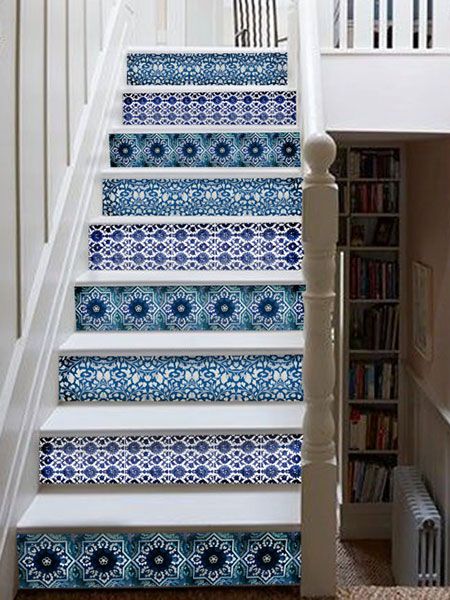 Get an expensive blue-tile look at a significantly lower price with these square tile decals you position yourself. Available in 4-by-4-inch to 8-by-8-inch sizes.
Starting at About $40 for 22 square decals; Etsy/Bleucoin
Paint on a bit of trim to play up your stair-riser makeover.
Geometric Lift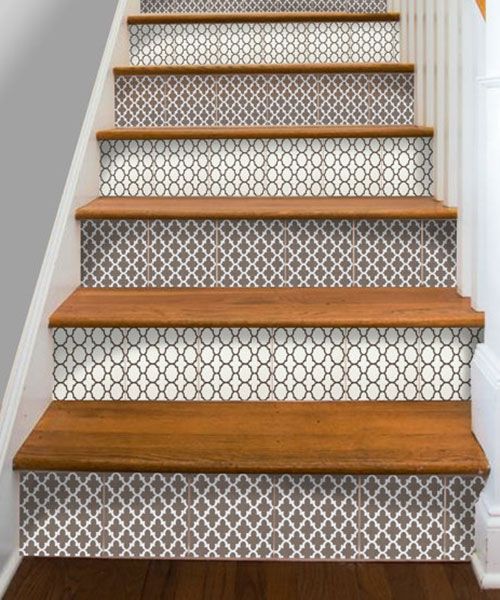 Moroccan-style patterns lend a dimensional look to plain stairs. Available in 4-by-4-inch to 8-by-8-inch sizes.
Starting at About $15 for 12 square decals; Etsy/SnazzyDecals
Watch as This Old House TV general contractor Tom Silva repairs a broken stair tread.