Think of nailing a shingle like hitting a ball: the larger the ball, the easier it is to hit. That's why GAF designed their new Timberline® HDZ™ Shingles with the industry's largest, high-visibility nailing target—accuracy saves time, and it will get your crew off the roof quicker. Let's take a closer look at how it works.
Anatomy of a Timberline® HDZ™ Shingle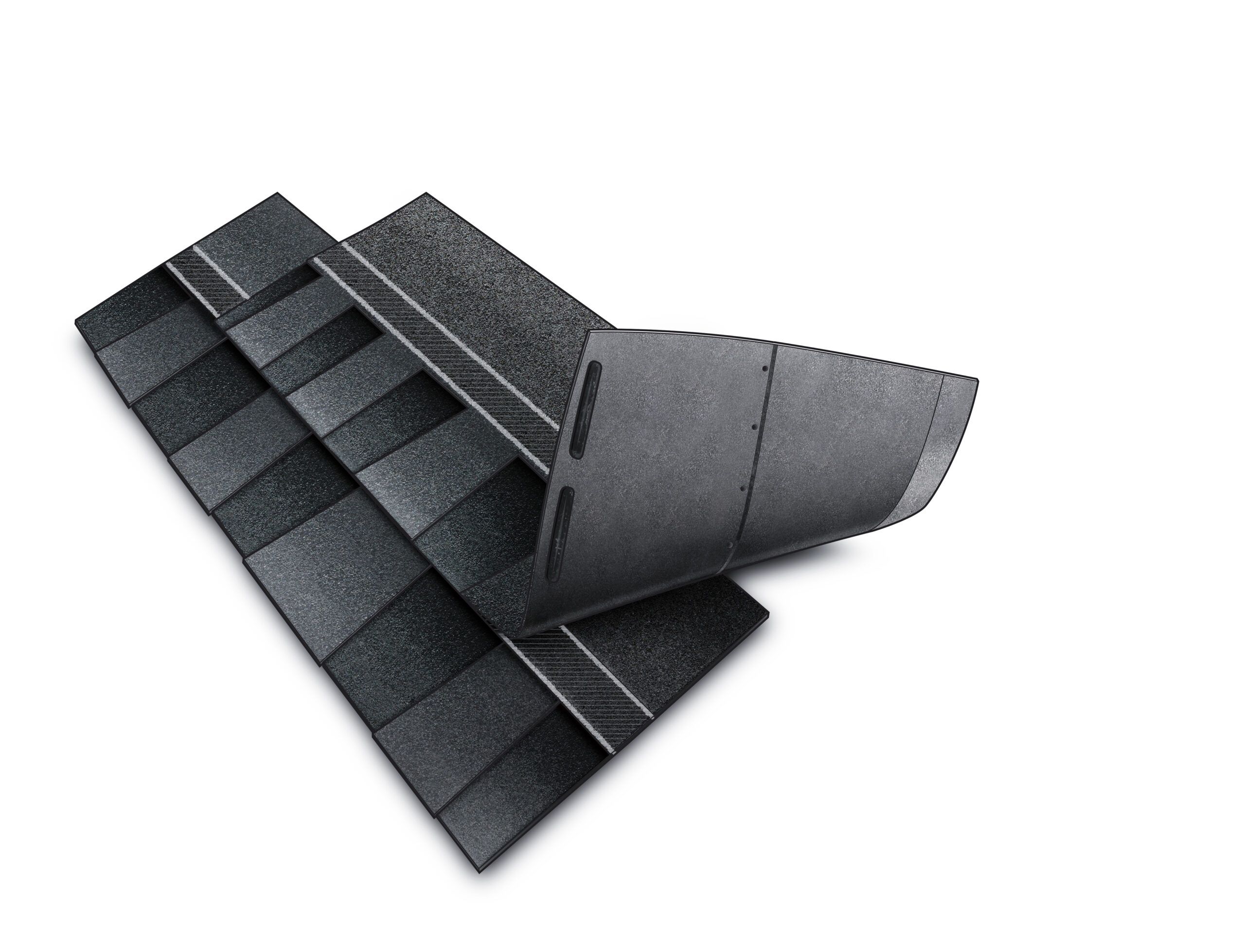 StrikeZone™ Nailing Area: The StrikeZone™ Nailing Area provides an up to 600% larger nailing target¹ for improved accuracy, and up to 30% faster nail fastening.² By nailing in the StrikeZone Nailing Area, nails pass through two courses of shingles for secondary fastening. Fun Fact: The StrikeZone Nailing Area is so easy to hit that a roofer placed 999 out of 1,000 nails correctly in an independent test.*
LayerLock™ Technology: LayerLock™ Technology mechanically fuses the common bond. Dura Grip™ Sealant pairs with the smooth microgranule surface of the StrikeZone™ Nailing Area for fast tack. Then, an asphalt-to-asphalt monolithic bond cures for durability, strength, and exceptional wind uplift performance.
A Photo Finish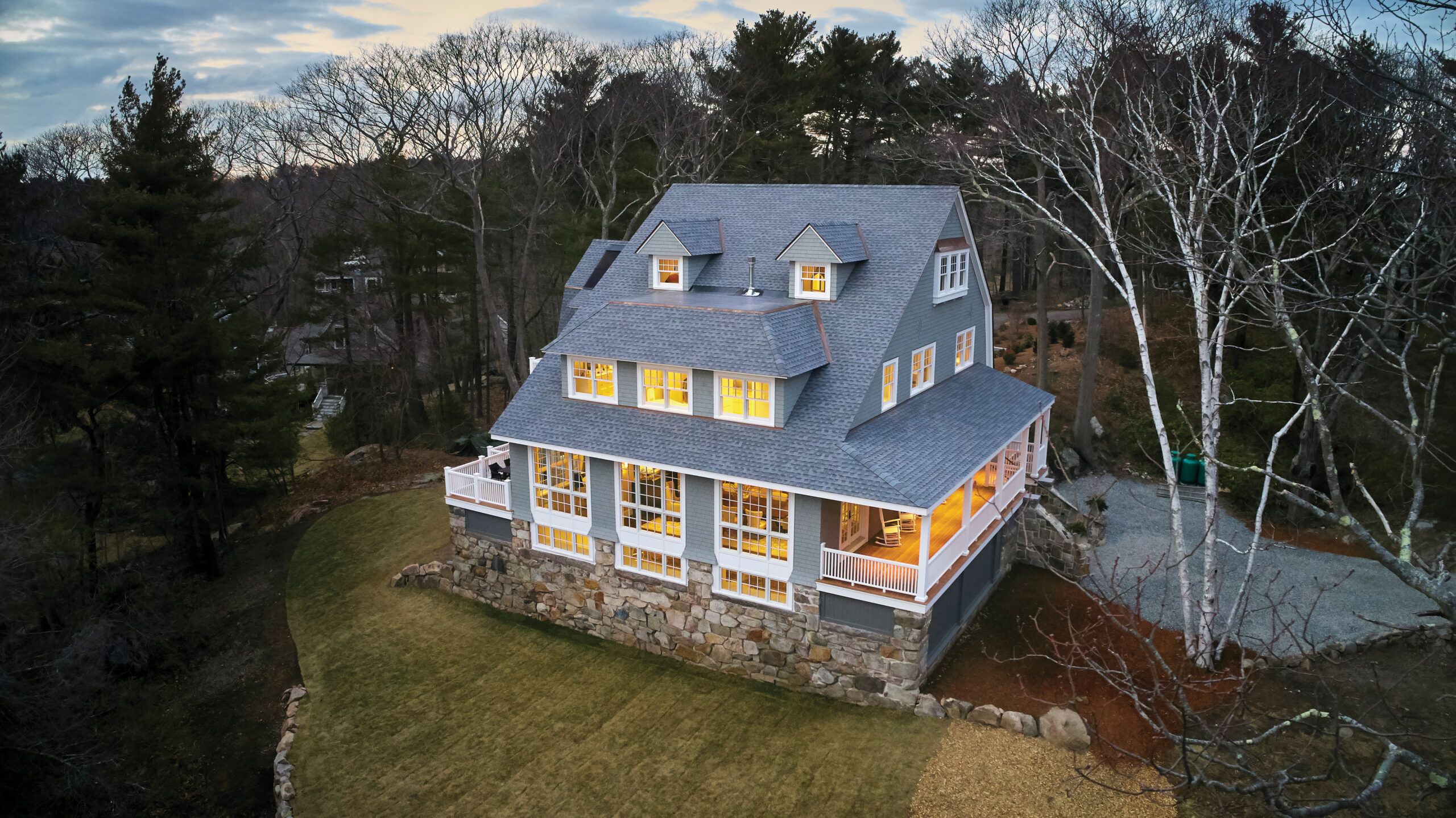 Ease and speed of installation aside, beauty and ability to uphold the authenticity of the roof's architectural integrity are just as critical when it comes to roofing, especially at a project like the TOH TV Cape Ann Project House.
With nearly 6,000 square feet of roof to cover, this 1891 Shingle-style home needed a roof that would appear authentic to the home's original style. The Timberline® HDZ™ Shingles shown here feature proprietary shadow bands that are applied using a sophisticated, computer-controlled "feathering" technique.
When combined with a randomly blended top layer, the result is an authentic wood-shake shingle look with exceptional depth, contrast, and dimension for a striking finish.
See the Timberline® HDZ™ Shingle in action at the TOH TV Cape Ann Project House!
GAF's Unmatched Wind Warranty Coverage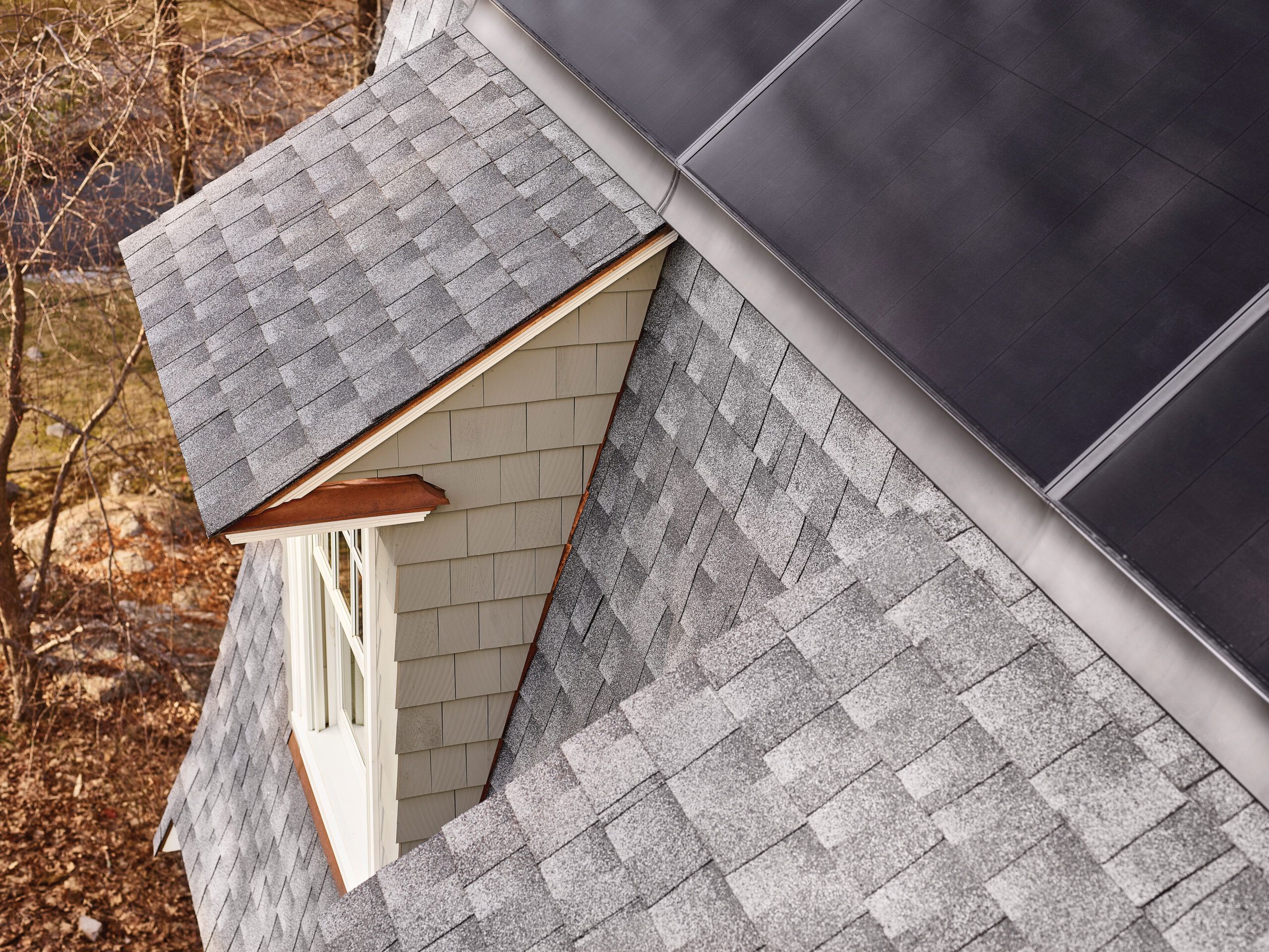 For homes that frequently experience high winds and rough weather, an exceptional wind warranty is crucial. When installed with the required combination of four qualifying GAF accessories, Timberline® HDZ™ Shingles qualify for the WindProven™ limited wind warranty,³ the industry's first wind warranty with no maximum wind-speed limitation.
Still not convinced? Request a free sample, find a local dealer, and learn more at gaf.com.
1. Compared with Timberline HD® Shingles.
2. Compared with Timberline HD® Shingles. Actual results may vary.
3. 15-year WindProven™ limited wind warranty on Timberline® HDZ™ Shingles requires the use of GAF starter strips, roof deck protection, ridge cap shingles, and leak barrier or Attic Ventilation. See GAF Roofing System Limited Warranty for complete coverage and restrictions. Visit gaf.com/LRS for qualifying GAF products.
*Results based on study conducted by Home Innovation Research Labs, an independent research lab, comparing installation of Timberline HD® Shingles to Timberline® HDZ™ Shingles on a 16-square roof deck using standard 4-nail nailing pattern under controlled laboratory conditions. Actual results may vary.