Craftsman-Style Holiday Entry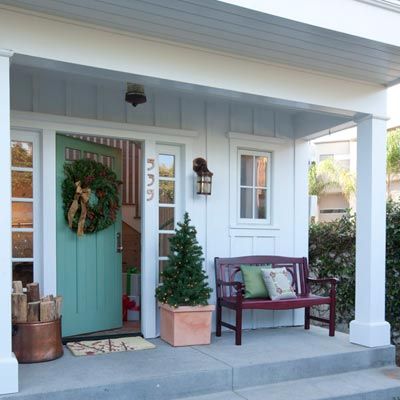 'Tis the season for leafy greenery, burnished metallics, and sprightly shots of berry red, right? No matter what era house you call home, taking a cue from the Craftsman style's emphasis on natural materials, artisan handcraft, and simple, sturdy design offers fresh inspiration for gussying up your front door this season. The house shown here gets its holiday cheer from a wreath of fir, magnolia, and boxwood; a red-painted bench; and several other warm-hued accessories. Many of the pieces, including the copper bucket, house numbers, and wall sconce, are in some part made by hand. Others, such as the embroidered pillows, reference specific designs popular in the Arts and Crafts era.
Read on for more ways to approximate this holiday-ready entry.
Leafy Wreath
Leaves were a popular design element in Craftsman textiles and pottery, so what better way to deck your door than with a wreath made from fresh fir, magnolia, and boxwood.
About $134 for 24-inch size; The Magnolia Company
Add some sparkle with copper taffeta ribbon and faux berries.
Ribbon, about $5 for 10 yards; berries, about $7; Jamali Floral & Garden Supplies
Natural Mat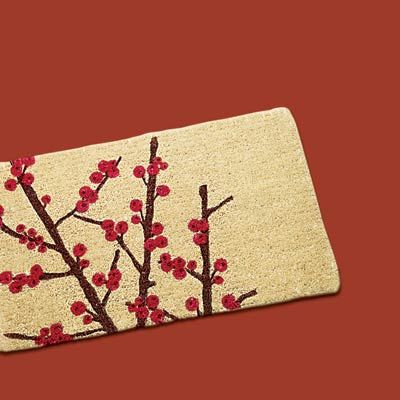 Greet guests with a coir rug adorned with winter berries.
About $28 for a 24-by-36-inch mat; Garnet Hill
Banded Sconce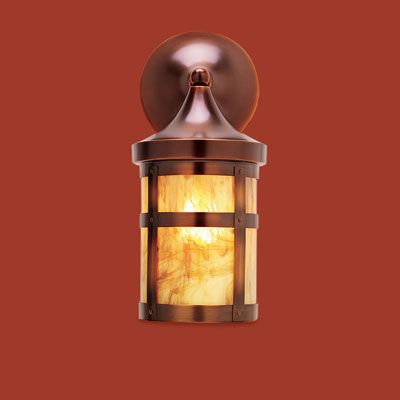 Modeled after a fixture from the early 1900s, this antiqued-copper light casts a warm glow, thanks to hand-blown amber glass.
About $259; Rejuvenation
Terra-Cotta-Look Planter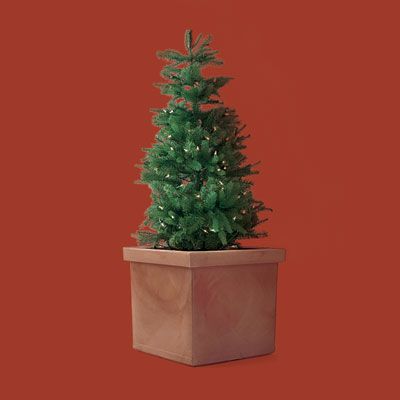 A weatherproof take on a classic earthenware container, this resin planter's simple cube shape and warm finish fall right in line with the style's rustic simplicity.
About $70; Jamali Floral & Garden Supplies
Painted Wood Bench and Rose-Motif Pillow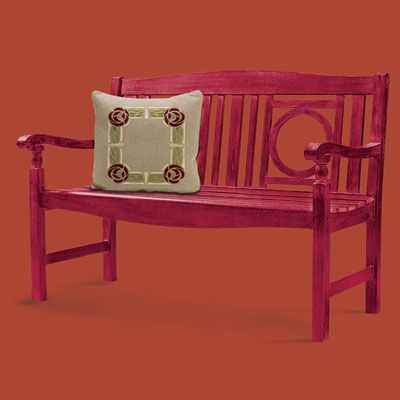 This outdoor seat is an affordable take on a design used by Gertrude Jekyll, a famed garden designer of the Arts and Crafts era.
About $199; Grandin Road
Flatter its weathered red finish with a linen pillow embroidered with a cheery rose wreath.
About $100 each; Oak Park Home Hardware
Copper House Numbers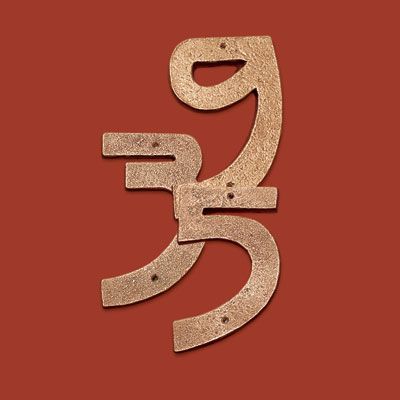 Add instant character to your door with hand-cast numerals made from 95 percent recycled material in a classic Craftsman typeface.
About $22 each; Oak Park Home Hardware
Firewood Bucket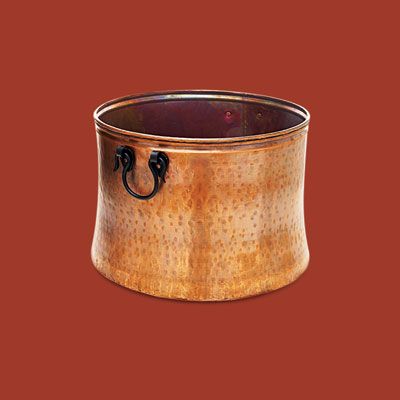 Give logs pride of place by storing them in a hand-hammered copper vessel.
About $180; Plow & Hearth