A pergola adds a stylish touch to your garden and could be the best addition you make to your outdoor living space. Whether entertaining friends or just relaxing with family, having the perfect lighting for the occasion is a must.
14 Easy Pergola Lighting Ideas
Here we share fourteen ideas to take your pergola from dark to dazzling in very little time.
Paper Lanterns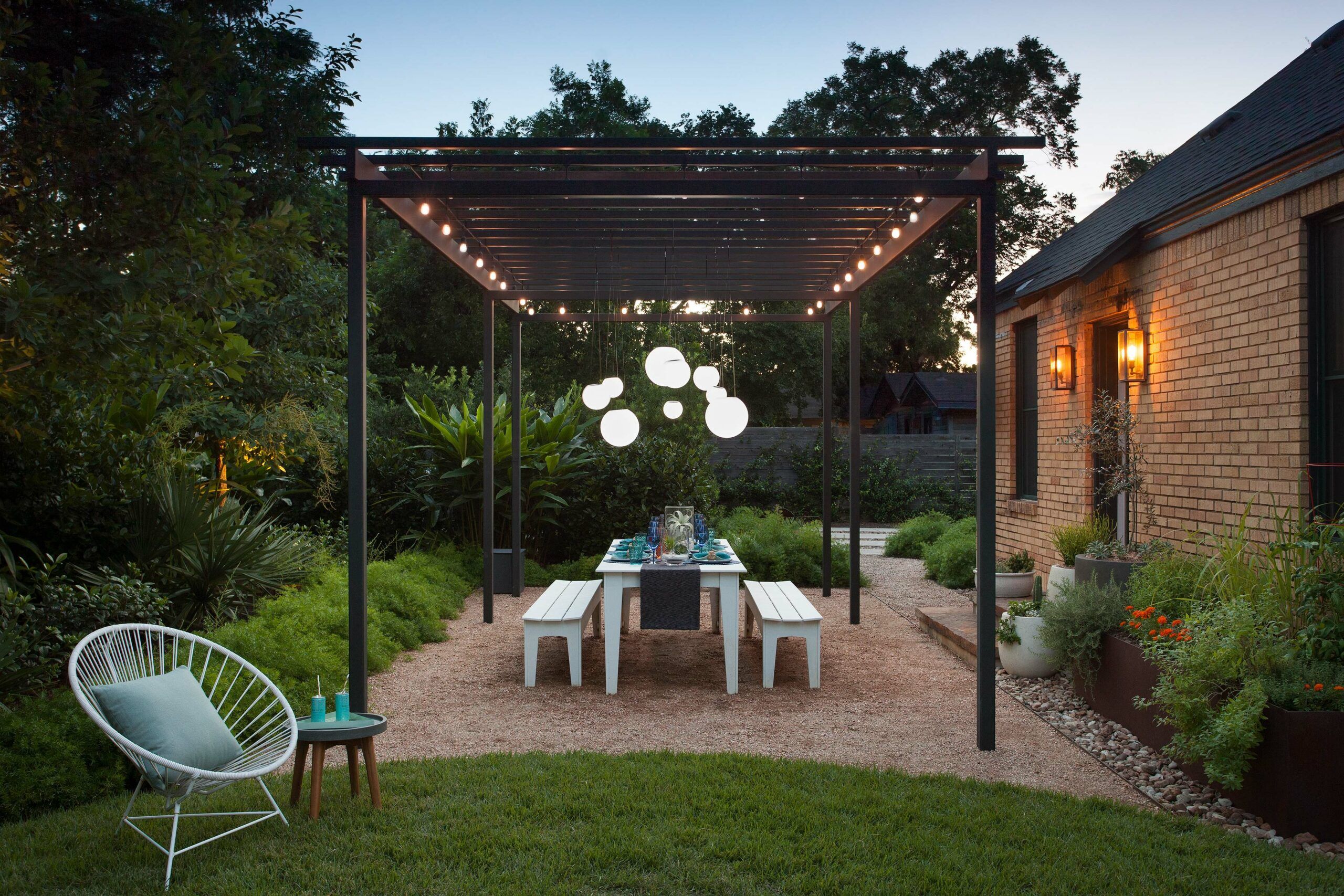 Made of thin paper covering a wire framework, paper lanterns come in all colors and sizes. Illuminated from the inside, they provide a soft glow over the surrounding area. For safety's sake, it's best to use LED lights with paper lanterns, as they don't emit heat as incandescent bulbs do.
Curtain Lights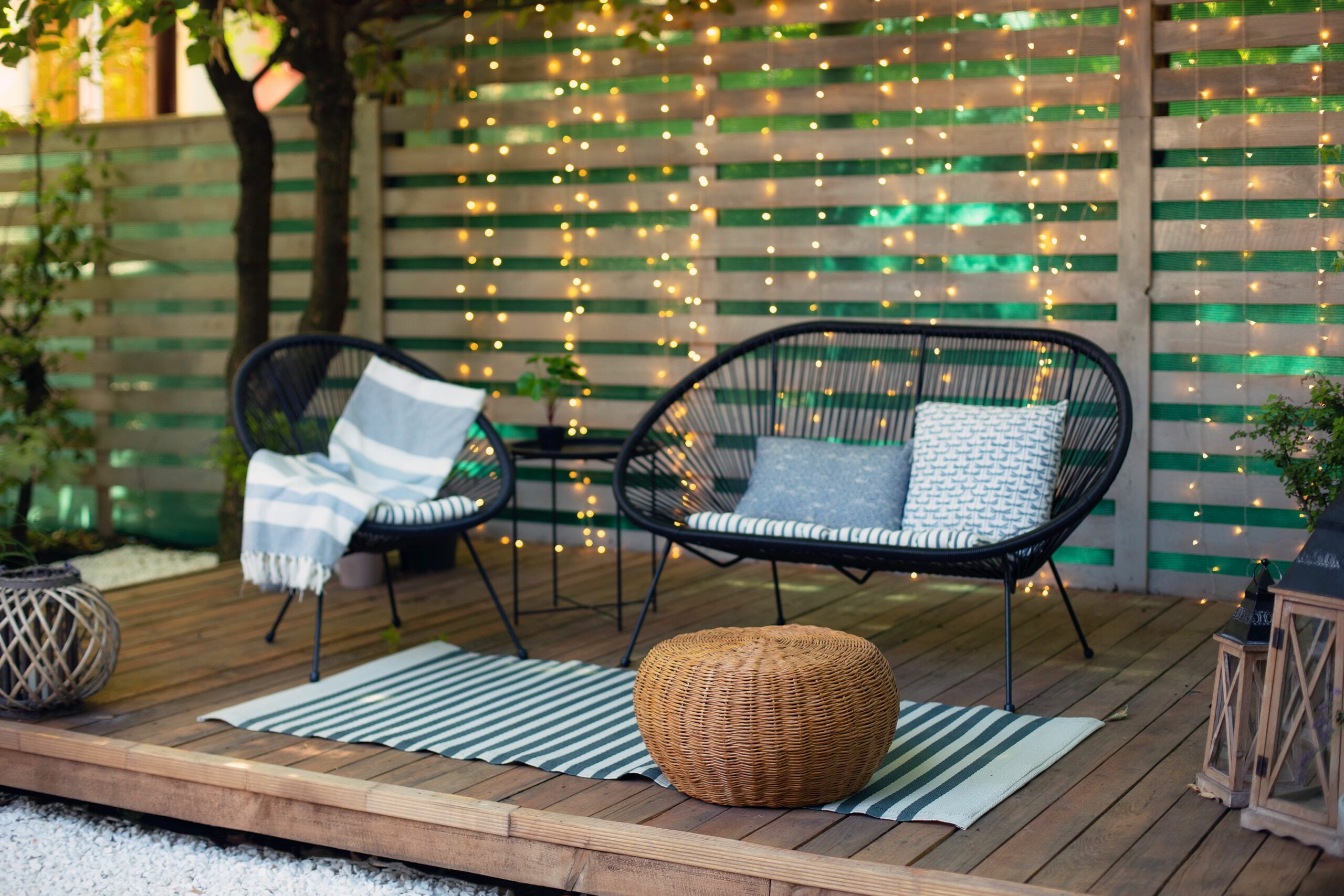 Light up the night on your pergola with "walls" of curtain lights. They set off your pergola space and set the stage for a dazzling night of fun. Curtain lights attach to the perimeter beam at the top of the structure and include strands of LED lights, spaced about a foot apart, hanging down to the floor.
Pillar Candles
Whether you use them in lanterns grouped in corners or place them on top of the table, pillar candles add a romantic ambiance that only a flame can provide. And, because of their mass, pillar candles will remain lit as you relax the night away.
Hanging Lanterns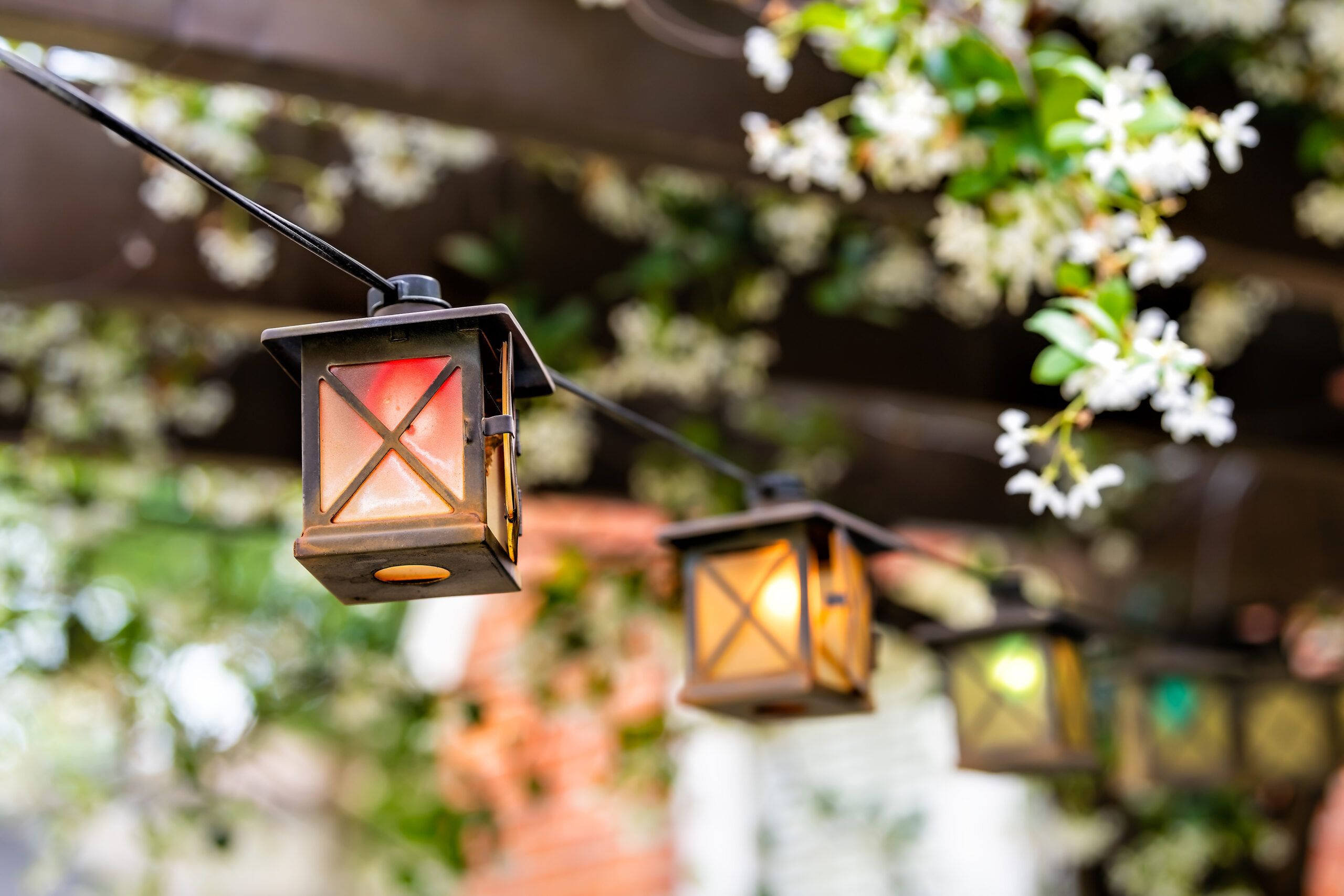 Hanging lanterns are available in every size and style imaginable. Their light can come from electric or solar-powered bulbs or candlelight. Particularly striking are colorful glass lanterns that lend a Moroccan flair to your decor.
Chandelier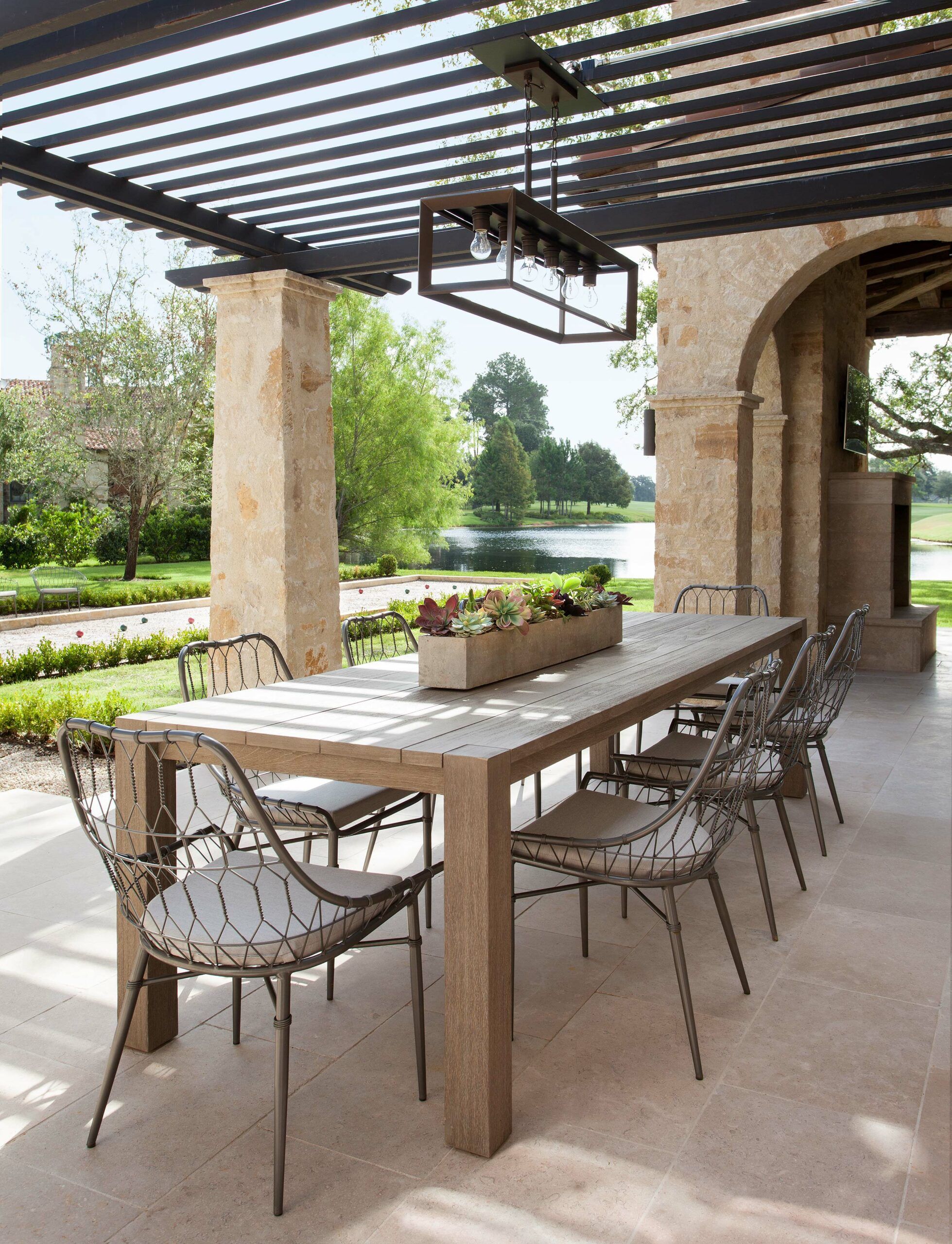 Make a bold statement and hang a chandelier from the rafters of your pergola. Crystal chandeliers impart a glimmery yet formal vibe, while industrial-style fixtures create a more casual one. Whether electric or candlelit, a chandelier over the table in your pergola provides the perfect area lighting for dinner or a night of games.
Post-Mounted Sconces
To illuminate the perimeter of your pergola with style and safety in mind, mount sconces on the outside of the posts. From traditional to modern, early American to mid-century, sconces come in a vast array of designs. For something permanent, choose electric-powered lighting. For occasional use or for the ambiance a flame brings, choose candle sconces.
Edison-Style String Lights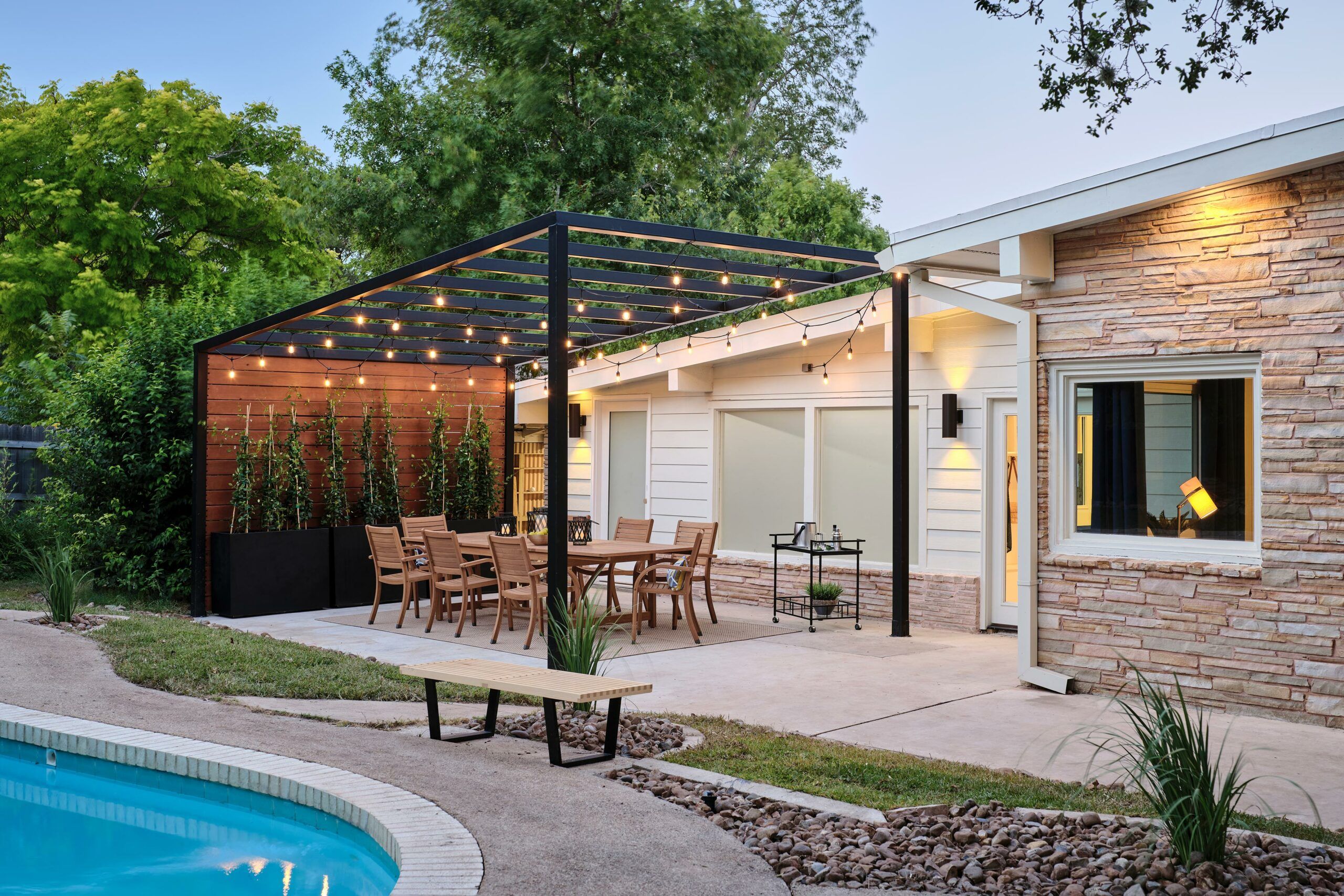 Whether you're going for a nostalgic appeal or want simple, good-looking lights, Edison-style string lights never disappoint. Map the path you want the string to follow, avoiding any fans or other light fixtures. Then, calculate how many linear feet you'll need and purchase the number of strands required for the length. Attach to the beams with a staple gun, taking care not to staple through the wire.
Fairy String Lights
Fairy string lights generate a singularly romantic, ethereal atmosphere. Also called rice lights, these tiny LED lights are best added to the pergola by wrapping them around the overhead beams. To estimate how many strands you need, divide the length of the beam in inches by the spacing between the wraps (e.g., three inches apart). Multiply that answer by the circumference of the beam to arrive at how many inches of light strands you'll need.
Decorative LED Table Lamps
Not all pergola lighting needs to hang from above. For conversational seating, try decorative LED table lamps. They come in all designs and styles and are either solar, battery, or electric powered.
Stairway Lighting
If your pergola is elevated, consider adding lighting to the steps. Whether you choose solar-powered or electric lights, they'll set the mood for the evening and prevent tripping at the same time.
Firepit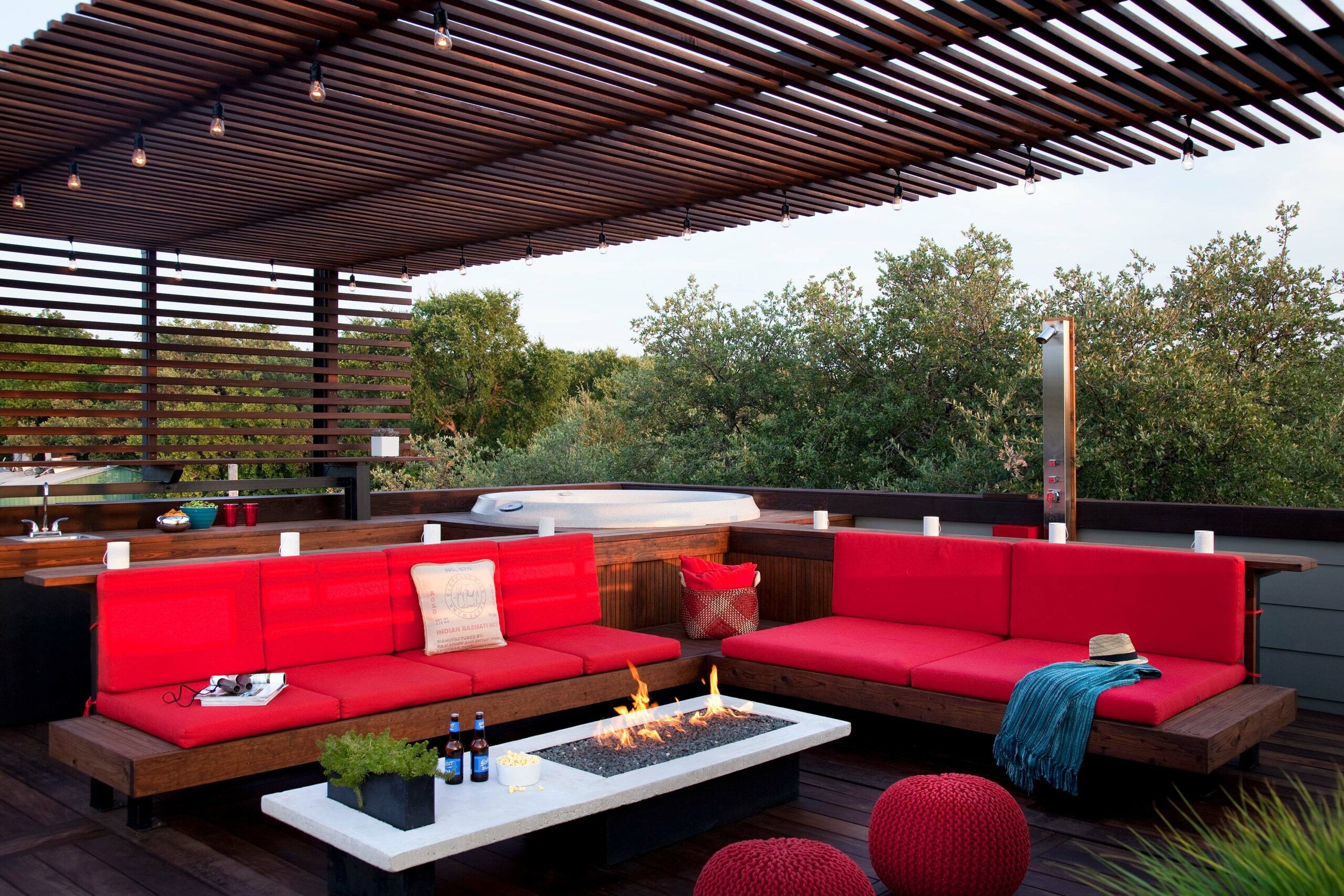 Provide more than just lighting with a firepit. The flames brighten the space while imparting warmth—and the smoke chases bugs away. When it's cold, gather around the fire with friends and family to tell stories, sing, or just while the time away.
Landscape lighting
Brighten your pergola indirectly by adding landscape lighting to the adjacent garden area. Uplighting small trees or shrubs is a subtle way to provide some light for safety's sake and accent the beauty of your natural surroundings.
Uplighting
In addition to your landscaping, consider uplighting the pillars of the pergola. Consider colored bulbs for different seasons. For example, a warm shade in autumn, blue in winter, and white in summer sets the perfect mood for any event.
Smart Lighting
Whatever pergola lighting you choose, tech is on your side. Bluetooth-enabled smart plugs let you synch your lights to your WIFI system for convenient smartphone operation. Motion, occupancy, and timer controls are other automizing options, as are photosensor controls and voice activation.
If you're permanently wiring your pergola lights, make them easier to control by locating switches on or near the pergola itself and inside your house. And consider adding dimmer switches for maximum flexibility (if you're using LED bulbs, make sure they're dimmable). Whether direct or indirect, electric, fire- or solar-powered, illuminating your pergola sets the mood for an evening of relaxing, dancing, or just plain fun.