While some historical paint palettes replicate those from the past, others are more inspired by them. But just because they have historical relevance, don't assume they're dull; consider the saturated shades used in colonial homes, the Victorian era's deep jewel tones, and the Art Deco period's vivid pastels.
As Sue Wadden, director of color marketing for Sherwin-Williams, puts it: "In these tumultuous times, we're all craving a little comfort,­­ and historical hues give us a wonderful sense of familiarity and tradition." Timeless shades have never been so timely.
Historical Paint Colors to Try
Rich Teal Blue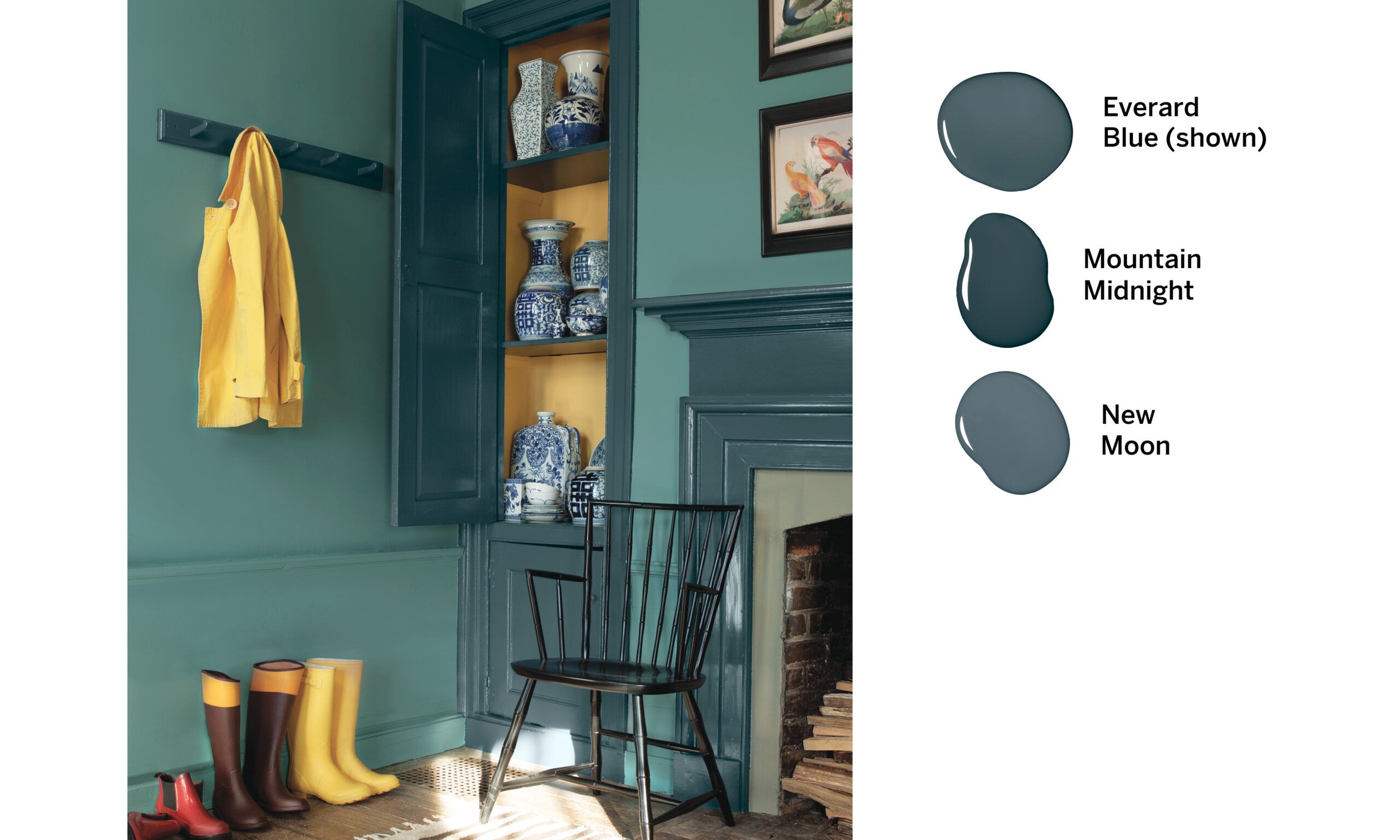 With a hint of green and a touch of black, this blue hue from Benjamin Moore's Williamsburg Collection has both vibrancy and depth. Here, it's used to bring out the detail in traditional woodwork. But you could also wrap a whole room in this lush, sophisticated color.
Shown: Everard Blue, Benjamin Moore
Or try: Mountain Midnight, Valspar
Or try: New Moon, Pratt & Lambert
Uplifting Golden Yellow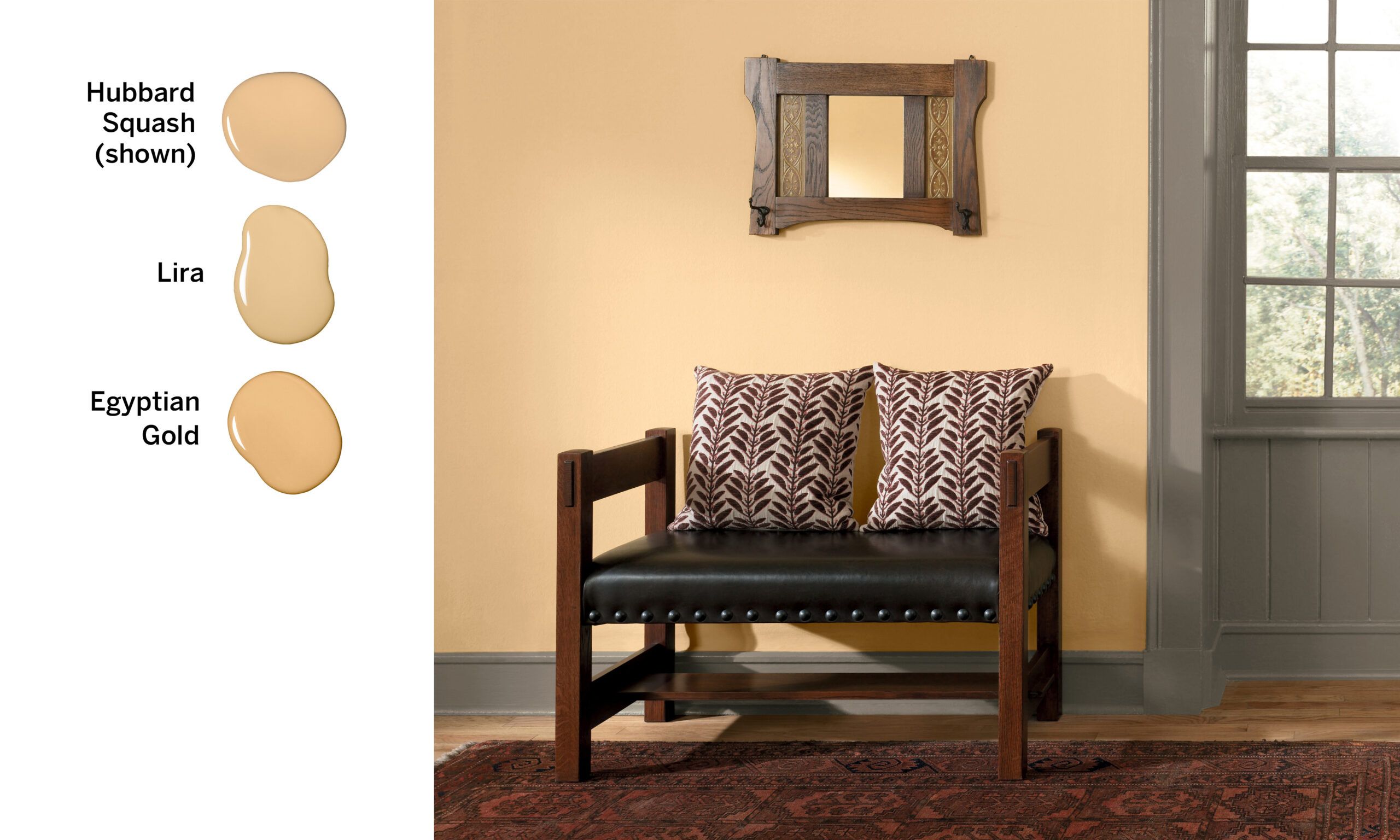 What could be more welcoming? This energetic yellow with a hint of orange from Sherwin-Williams's Arts & Crafts Collection is warm and inviting without overwhelming a space. Tempered with gray trim, it offsets dark Craftsman-style oak furnishings in this entry space.
Shown: Hubbard Squash, Sherwin-Williams
Or try: Lira, PPG
Or try: Egyptian Gold, California Paints
Velvety Moss Green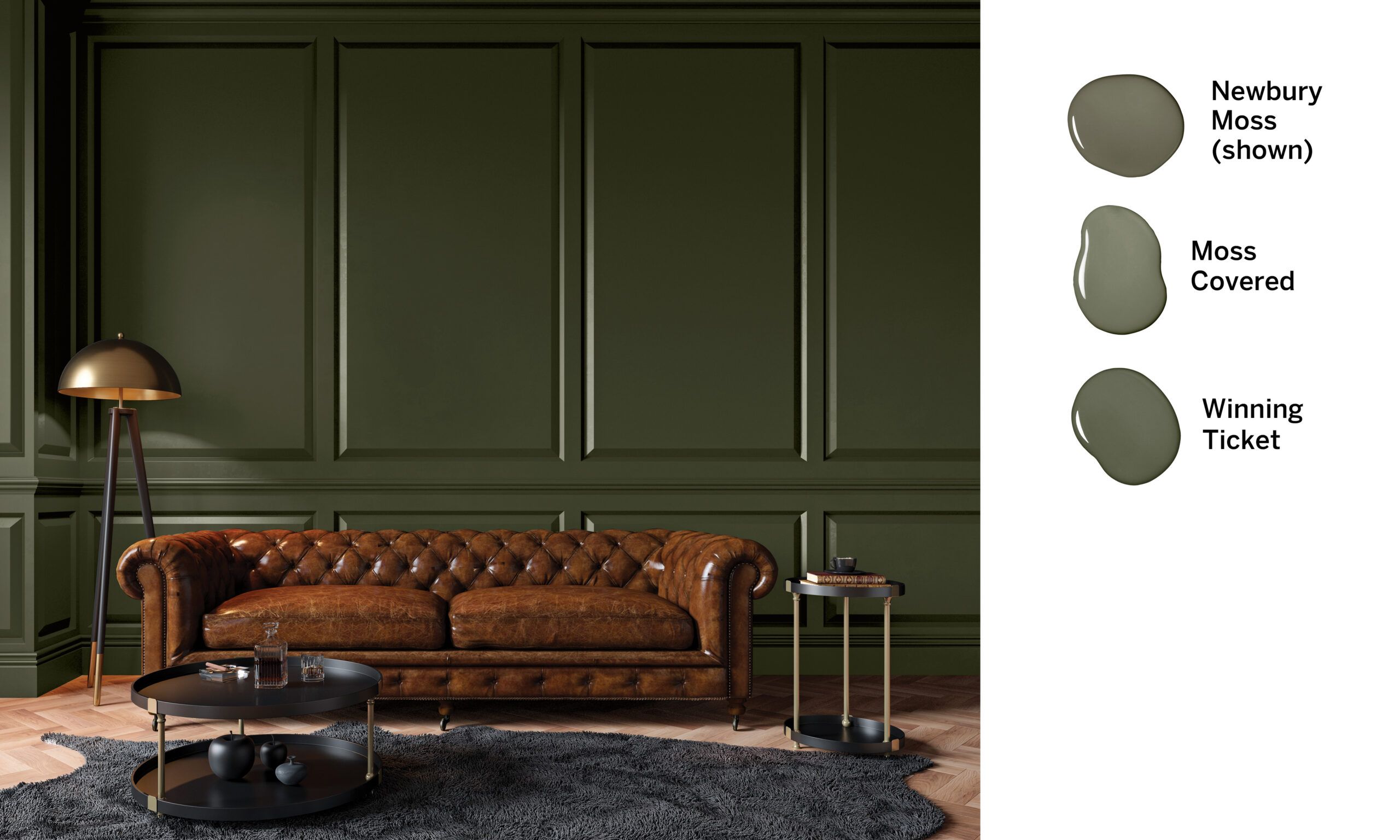 Looking for a color with character? This deep yellow-green from California Paints' Historic Colors of America recalls the rich jewel tones of the Victorian era. It also suits this sitting area's strong, stylish mix: a handsome Chesterfield sofa, modern metal accents, and a cowhide-style rug.
Shown: Newbury Moss, California Paints
Or try: Moss Covered, Dunn-Edwards
Or try: Winning Ticket, Glidden
Neutral Pale Pink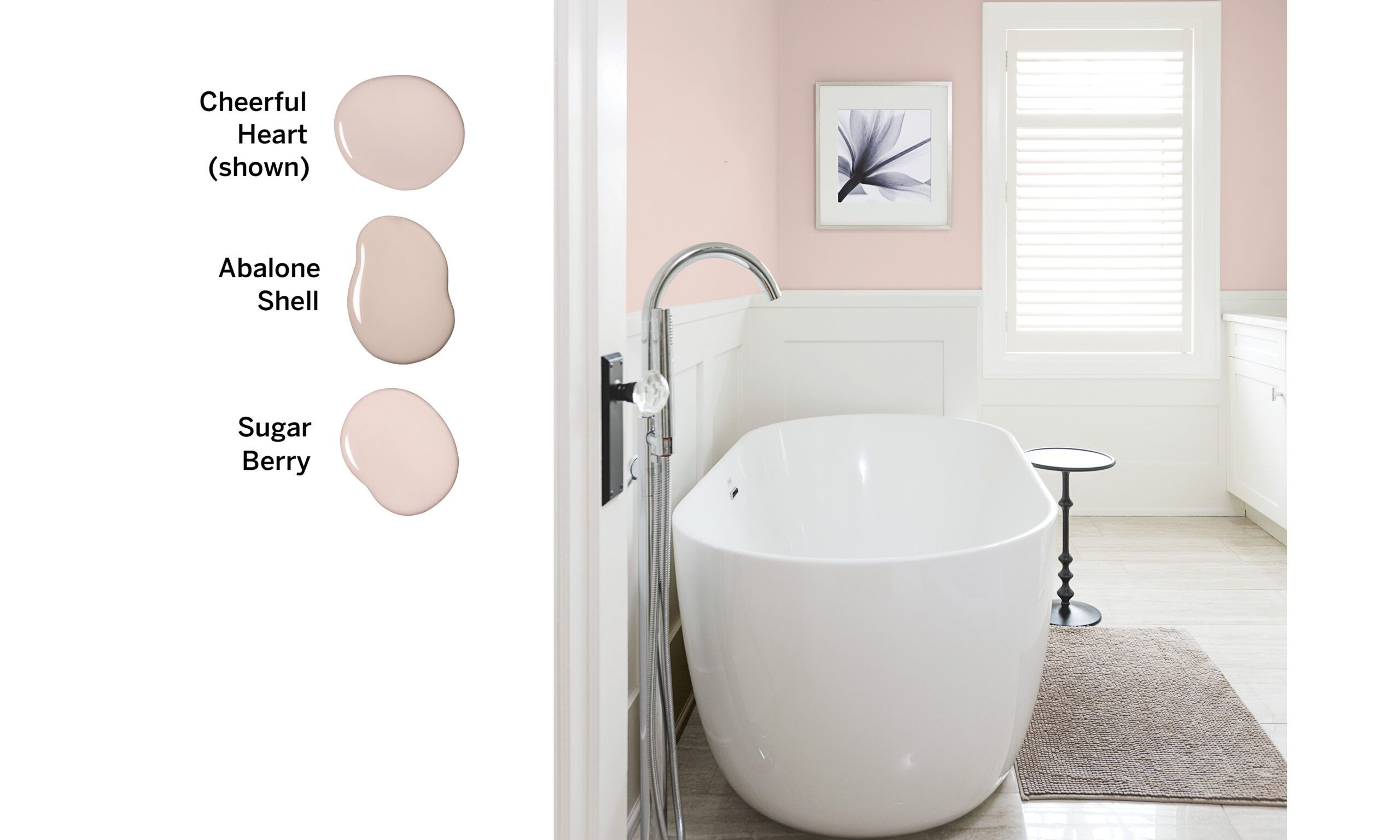 Inspired by a pastel shade popular in homes during the 1930s, this pink from PPG has been updated with a brown undertone and a touch of gray that ground it and give it nuance. The result is a soothing shade that's more sophisticated than sweet. Use it to brighten a bath, create calm in a bedroom, or warm up a living room.
Shown: Cheerful Heart, PPG
Or try: Abalone Shell, Sherwin-Williams
Or try: Sugar Berry, Behr
Elegant Earthy Gray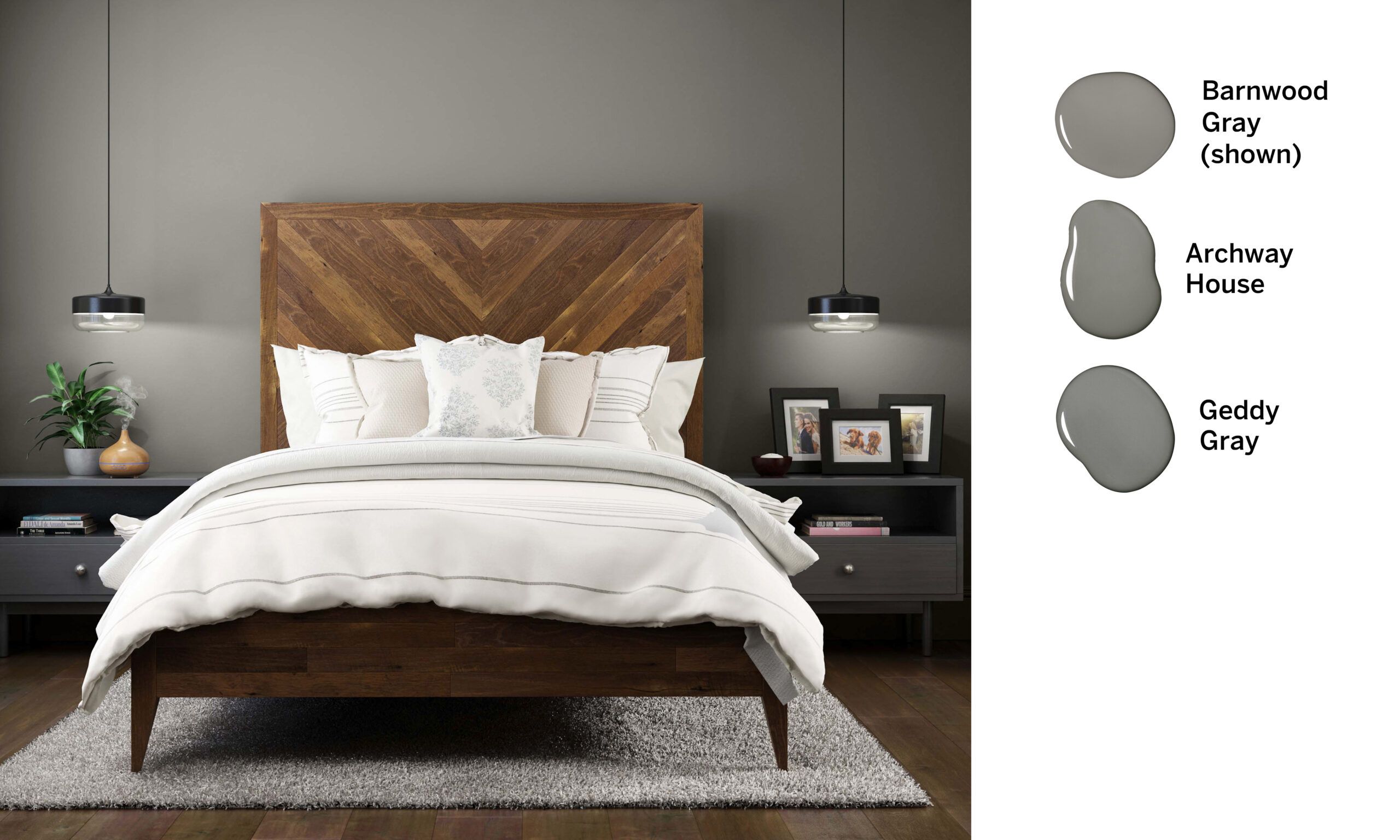 A slight green undertone heightens the appeal of this midtone gray, which Behr developed to evoke weathered wood structures from the 18th century. Its strength, simplicity, and enveloping warmth make it a relaxing backdrop for any space, including a sleek bedroom.
Shown: Barnwood Gray, Behr
Or try: Archway House, Mylands
Or try: Geddy Gray, Benjamin Moore
Versatile Sage Green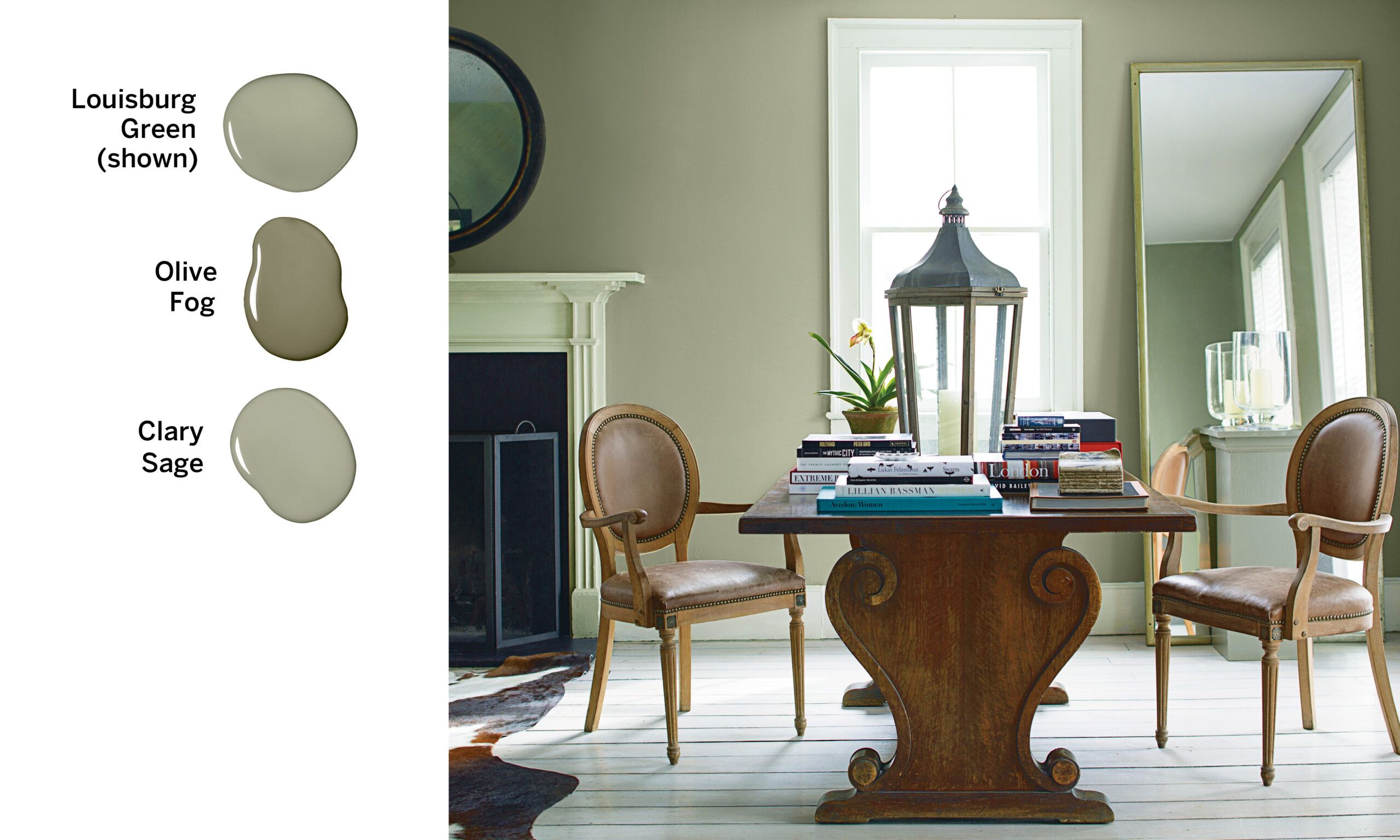 Soft enough to be neutral but prominent enough to set a mood, this green—part of Benjamin Moore's Historical Collection, inspired by colors from the 18th and 19th centuries—has a warm gray undertone. It naturally pairs well with, and enhances, a variety of wood tones.
Shown: Louisburg Green, Benjamin Moore
Or try: Olive Fog, Pratt & Lambert
Or try: Clary Sage, Sherwin-Williams
---