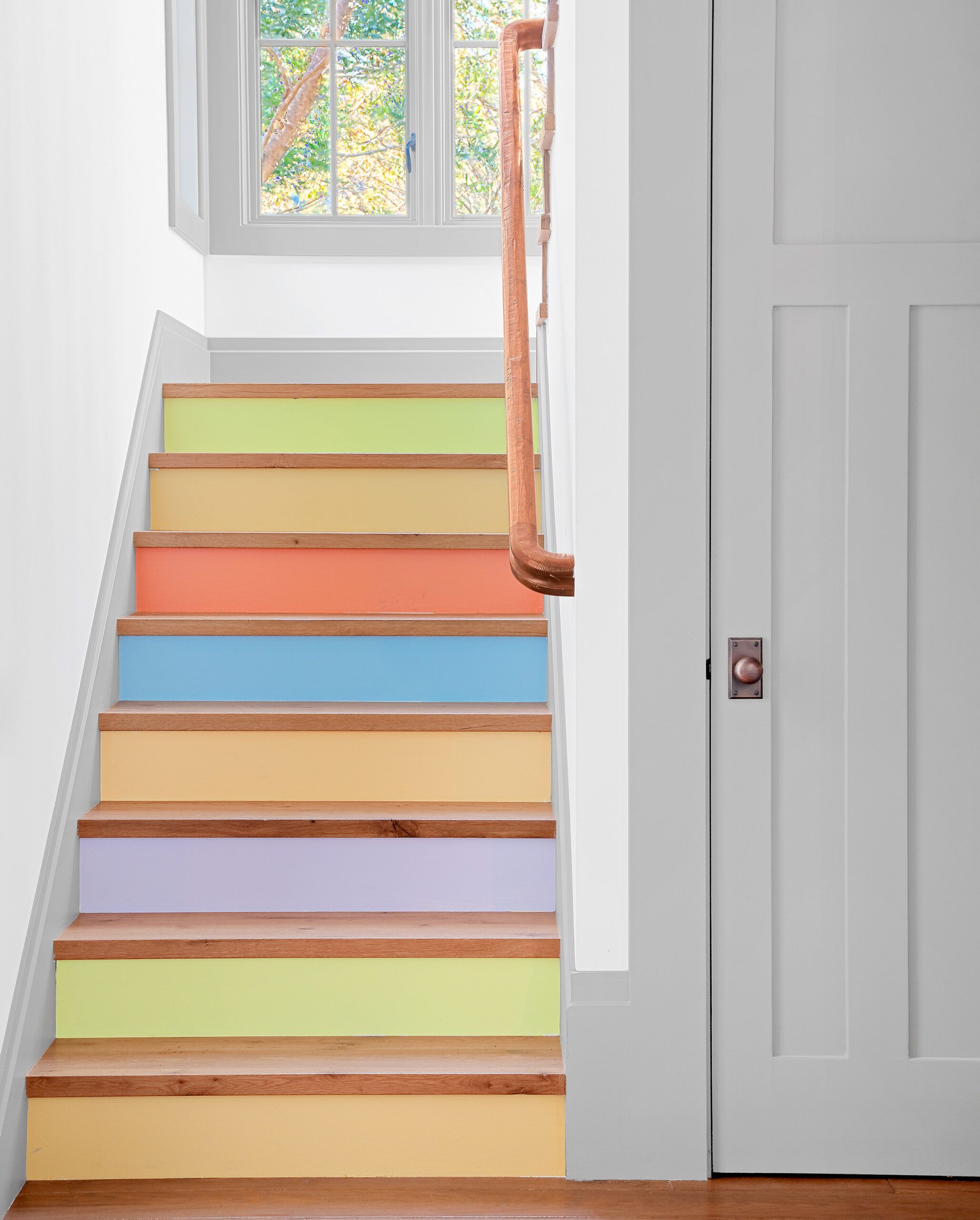 Certain utility spaces in a house generally get overworked and underdecorated. Not so in this Southern California house, where an array of playful paint colors brighten the back stairs, while chunky wood treads and neutral gray trim keep the look sophisticated.
The most difficult part in pulling off this project? Putting together the palette. "One color shouldn't look like an uninvited guest," says architectural color consultant Amy Wax. If you stick to colors from a small collection, says Wax, they'll probably be complementary. Or, if you're picking from paint-chip strips, go for shades that have comparable density, or depth of pigment—whether they fall at the top, middle, or bottom of the strips—and make sure there's some contrast between each one. Another approach: Try attaching a single adjective to your selections, such as energetic, historical, or "sweet"—like the intensified pastels at right. If one pick doesn't fit your descriptor, it likely won't go with the flow.
Wax advises using an odd number of colors in a seemingly random pattern, as shown. Before you commit, paint a large swatch on each riser and live with the colors for a few days—you may find that in certain lights, some blend too much with their neighboring shades. When you arrive at a combination you're happy with, it takes just a few quarts of semigloss or satin—scuffs wipe off more easily when the paint has a little sheen—to seriously step up your stair game.
Thanks to: Amy Wax, Architectural Color Consultant