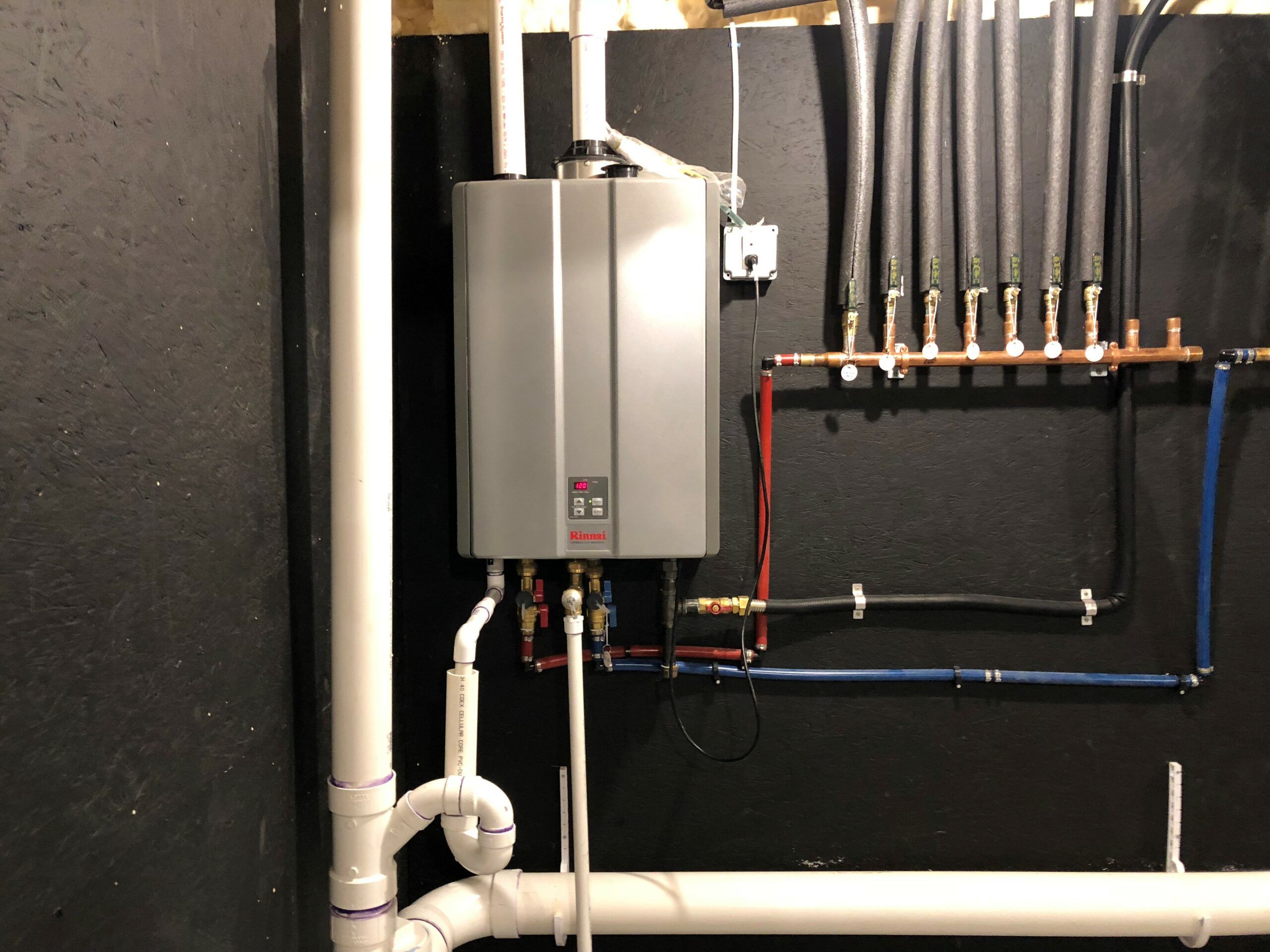 This year's Idea House is located in a beach community and has the capacity to sleep 11. Even a large storage-tank water heater would struggle to deliver enough hot water when the house is full. And because the stays of visiting guests may be sporadic, a conventional water heater that is constantly running to keep the oversize tank heated would be expensive to operate.
Go Tankless for an Endless Supply of Hot Water
We knew we needed a tankless water heater. Unlike traditional storage tank units that operate around the clock and can run out of hot water, tankless units can heat an endless supply of water on demand. There's no need to wait for the tank to heat up more water. Just turn on the shower upstairs and cold water is delivered via pipe to the tankless unit where it passes through a gas burner that almost instantly heats a constant flow of water to the desired temperature.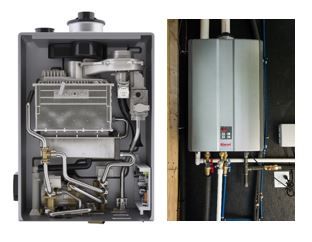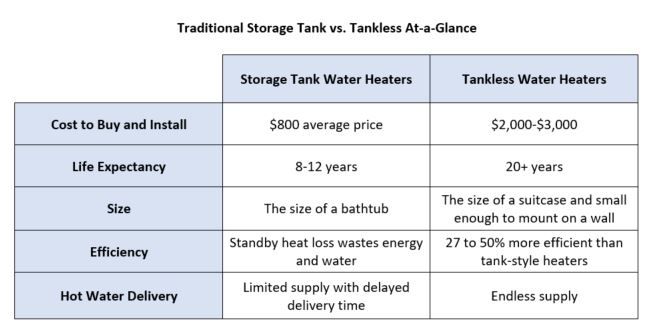 Voice Activation for Convenience and Savings
Running a recirculation pump continually uses unnecessary energy and places wear on the heater. Rinnai's on-demand recirculation pumps can be turned on with a motion sensor, smart phone or push button that homeowners can easily install wirelessly. And now, Rinnai takes convenience to the next level with recirculation that can be controlled with voice activation. For the main house, we chose the Rinnai SENSEI RU199IN 9.8 GPM tankless water heater which comes with a Control-R™ Wireless Module and mobile app compatible with Amazon Alexa and Google Home. With more than 20 voice commands, users can simply say, "Alexa, ask Rinnai to start circulation" or "Google, tell Rinnai I want to take a shower" and the system springs into action, delivering hot water with minimal waiting time and no waste. The great news for current owners of Rinnai tankless water heaters, the Control-R™ mobile app is available for existing models, 2006 and newer.
Fast Fact: Did you know that nearly a quarter of the average household's energy spending is devoted to powering hot water? Only heat and cooling cost more. Tankless gas water heaters can save homeowners about $100 a year. And while the price to purchase these units can be almost double that of a storage tank heater, they last two to three times longer with savings that kick in after about six years, making them a smart investment for the budget-conscious homeowner.
On Vacation When You Are
We also like that the Control-R™ mobile app includes built-in timers and schedules allowing for multiple on/off periods. This will allow the future homeowners of our Idea House to put the system into vacation mode when they're away and even stop a scheduled recirculation event from starting. Another bonus for our cold-climate location: The Rinnai SENSEI offers freeze protection down to -4˚F for indoor units or -22˚ for outdoor units.