The best companies in every industry innovate. That's as true for the building materials industry as for any other, and a case in point is Bridger Steel. This year, Bridger Steel gives roofers a new choice with the 2″ Snap Seam metal roofing and siding panel. For contractors accustomed to metal roofing's quality, durability, and versatility, 2″ Snap Seam offers a step up in efficiency, streamlining the roofing process while providing the same benefits as traditional standing seam metal roofing. Read on to learn more.
What Makes Snap Seam Special
Roofers are already familiar with Bridger's 2-inch Mechanical Lock product, a traditional double-seamed standing seam metal panel. They may also be acquainted with Bridger's Tru Snap snap-locked panels. The new Snap Seam panel is something of a hybrid of the two: It snaps into place like Tru Snap, but then can receive a folded seam like Mechanical Lock.
The result is a improved quality and efficiency, says Bridger Steel product development manager Russell Jensen. "With true standing seam with a mechanical fold, you have to set one panel at a time into the clips and then that panel can just fall right off the roof. So you need to put a hand seam on each clip," he explains. With clips every 2 to 3 feet, applying this hand-seaming process while placing panels is a laborious and time-consuming step. Snap Seam is different, Jensen says: "Your panel snaps and engages with the clip. You set your clips and snap it into place, and it's not going anywhere. Then after the whole roof is installed, you can come in with the mechanical seamer and put that last seam on it."
Even without the mechanical seam, a Snap Seam roof is serviceable as soon as it's snapped into place: It's tested for 90 mph wind uplift. But the additional mechanical seam adds to the roof's performance. It's required for strength in some structural applications and for watertightness in low slope applications. "And we would recommend it any time just as an extra precaution," says Jensen. "We can also put mastic in the seams, which makes it more water-tight, a lot more easily than with the other snap seam products, because of the wider rib."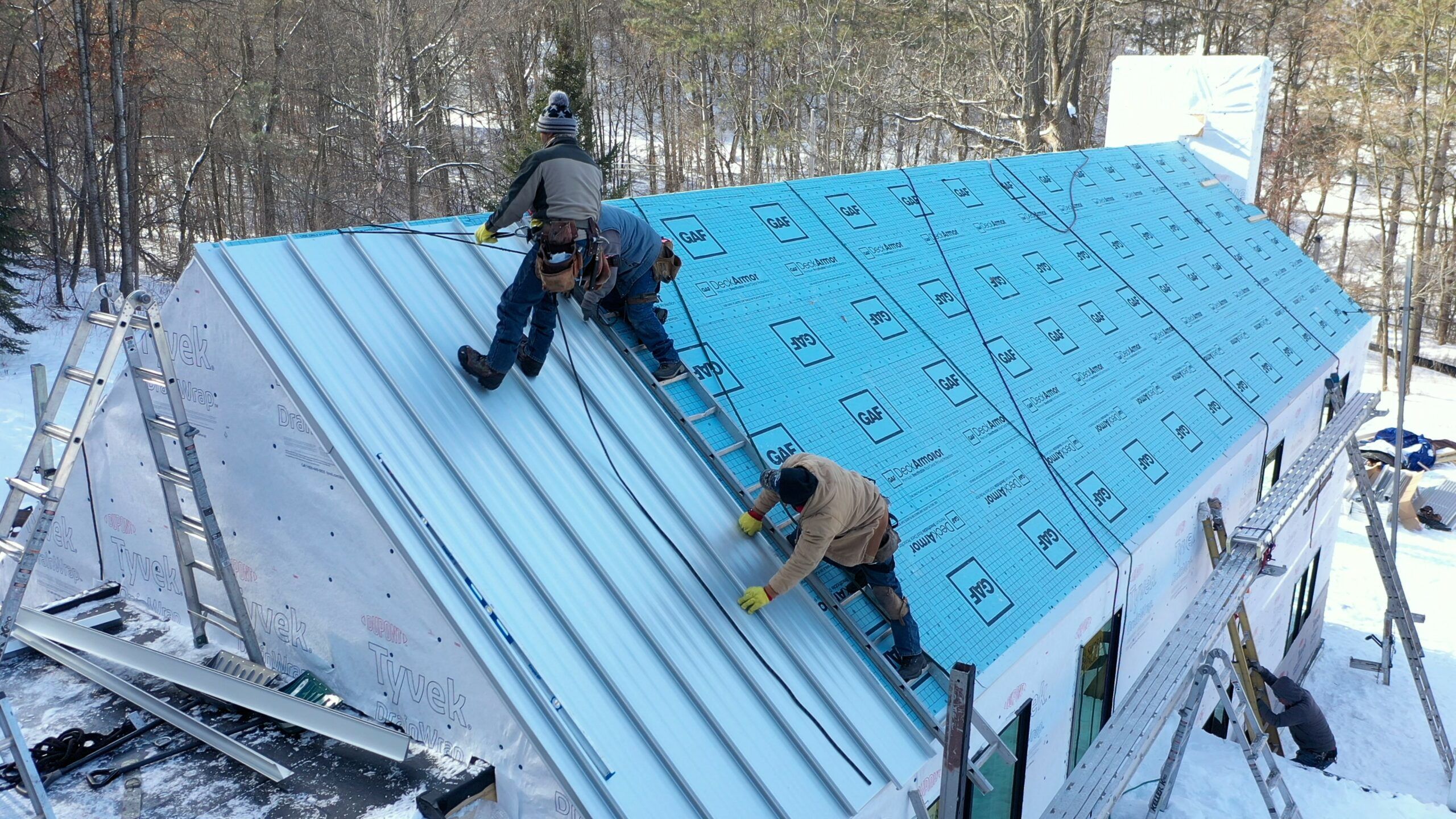 Metal vs. Asphalt: Why Metal Makes Sense
For builders or homeowners comparing metal with asphalt roofing shingles, Snap Seam offers the same advantages as other metal roofing: longevity and durability. "Most of our finishes come with a forty-year finish warranty—that's against chalking, fade, and also chipping on the finish," says Jensen. "And the metal itself is also warranted for that amount of time. So we essentially have a forty-plus year roof every time you install a metal roof."
Metal roofs also stand up well to hail. "Any hail damage that you'd get on a metal roof is purely cosmetic," says Jensen. There might be cosmetic marks, "but you can leave it up there till you are able to replace it, without having to worry about the weather tightness of the roof," he says.
Metal roofs are also environmentally friendly. Most sheet metal contains at least 25% recycled content, and at the end of its service life, metal roofing is 100% recyclable.
And Snap Seam can be installed on roofs with pitches as low as one-half inch in 12 inches. This makes the product suitable for roofs where asphalt shingles aren't an option (depending on whom you ask, asphalt shingles aren't advisable for roofs with pitches lower than 3 or 4 in 12 inches).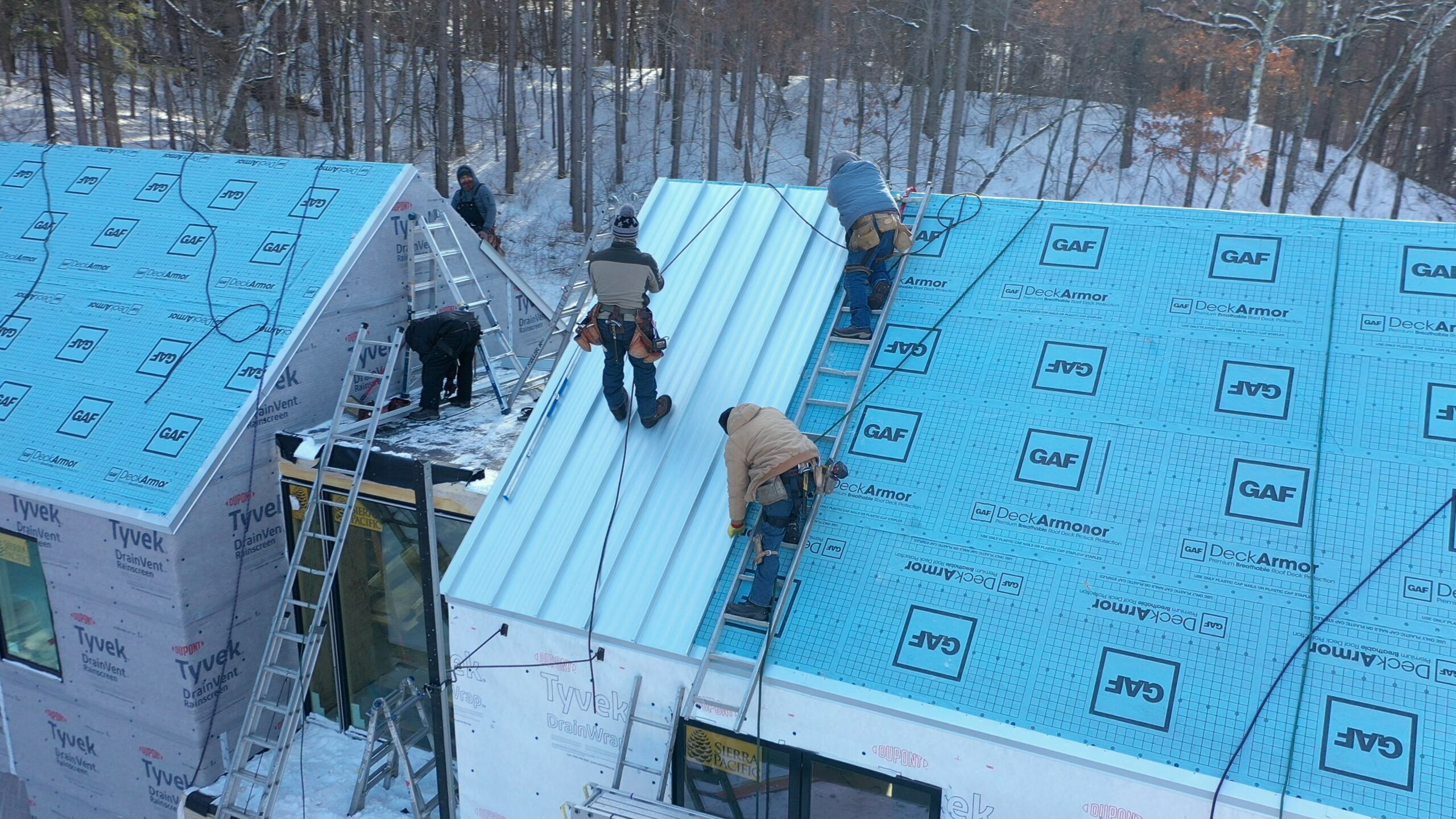 Options for All Applications
Snap Seam offers a wide variety of colors and finishes, from designer color coatings to uncoated galvanized or galvalume metal. For This Old House's first Idea House of 2021, the Modern Barnhouse in Minnesota's greater St. Paul area, architect Colin Oglesbay specified unfinished galvalume Snap Seam panels. Complementing the home's natural wood siding, "the roof will patina to a soft gray," says Oglesbay. "So eventually the house will go silver and gray and just be a quiet thing in the landscape."
Snap Seam comes in 24-gauge and 22-gauge thicknesses, in Bridger Steel's full range of materials and colors. Available panel widths are 12 inches, 16 inches, and 17.5 inches. As for panel lengths, there's little practical limit, says Jensen. Shop-fabricated panels have to be shipped by truck, and so their length is limited to what can be carried on a 40-foot or 45-foot trailer—and of course, the job site has to be accessible by a semi-truck. But rolls of steel coil stock can also be profiled into panels by a transportable roll former on the site, and in that case almost any length is possible. "We've run 90 foot and longer panels on-site," says Jensen.
Snap Seam is appropriate for virtually any construction situation, says Jensen. "This roof can be installed over decking, or over rigid insulation, or it can be installed over open framing or metal deck. We have many options. So it wouldn't be restricted to commercial, or residential, or agricultural. We can do it over any of those applications."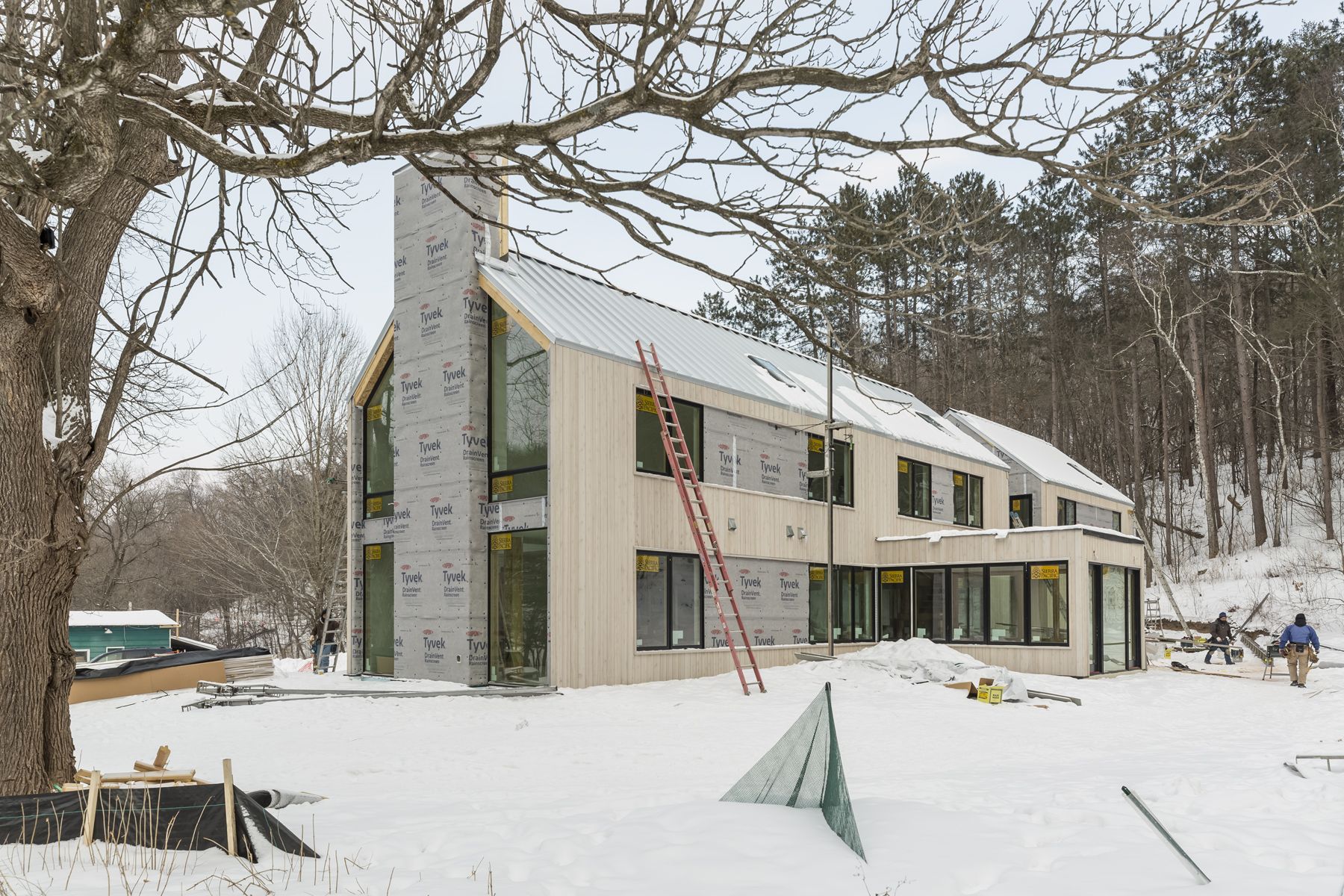 Snap Seam specialists are ready to help plan your renovation or new build. To get started, visit bridgersteel.com to obtain samples or get a free quote, today.