Breakfast bars make great additions to kitchens of any size. They're the perfect place to eat a bowl of cereal before work each morning. They're handy for kids to get homework help while mom or dad cooks supper.
And when friends and family come for a meal, a breakfast bar is the perfect location to lay out the spread, buffet style.
Ways to Add a Breakfast Bar to Your Kitchen
If you think a breakfast bar would be a bonus in your kitchen, check out these creative ways to add one to your home.
Hang a shelf
If you have an open wall, hang a shelf at the typical bar height, 42 inches from the floor, which will allow for barstools to fit underneath it. You can purchase shelf lumber in 8-, 10-, or 12-inch widths. Brackets come in all colors, materials, and styles. To prevent your bar from sagging, install a bracket every couple of feet. Paint the bar to match your decor.
Fold it out of the way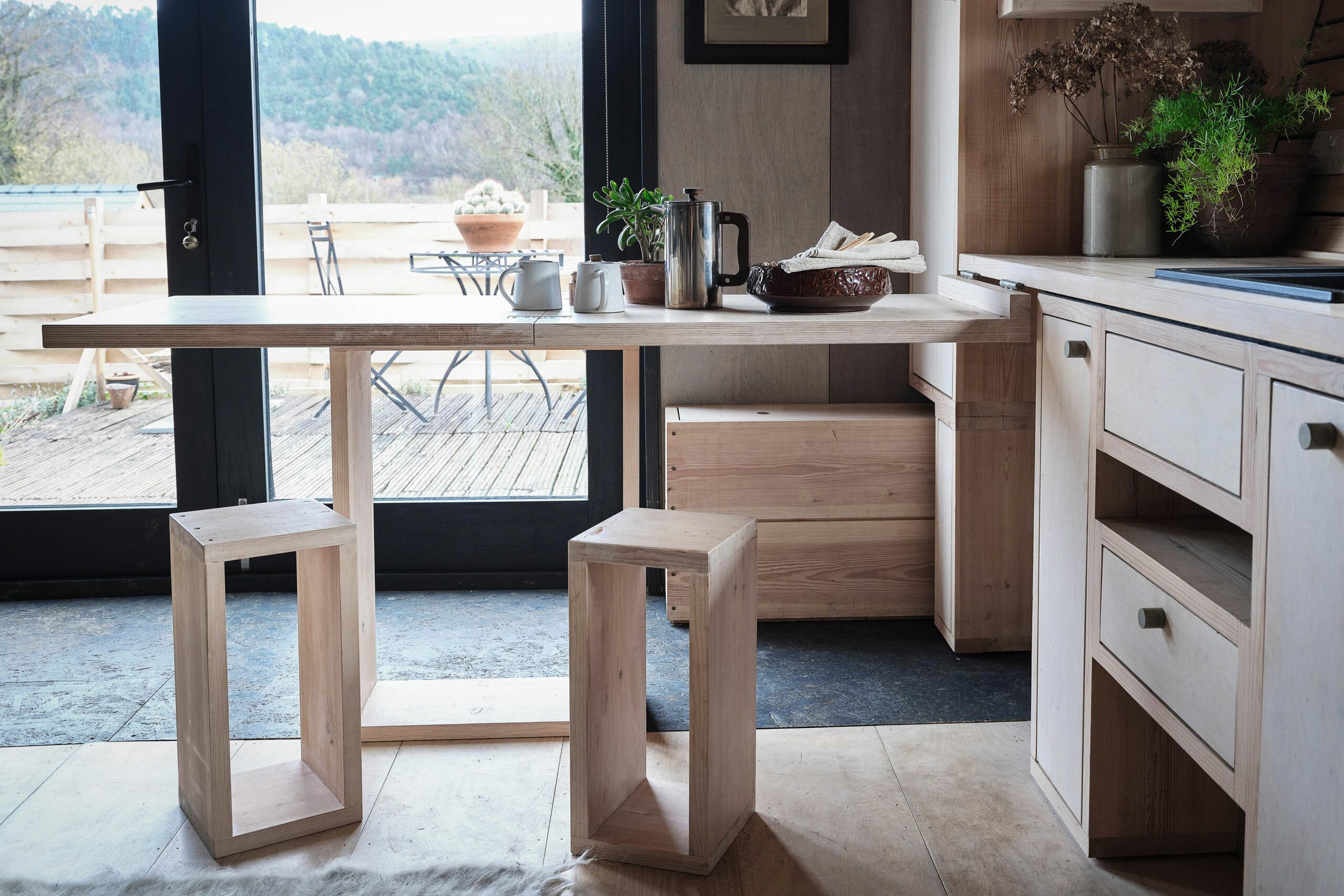 Create a bar for occasional use in a small kitchen by attaching the shelf board to the wall using hinges. Add a prop to support the bar when you want to use it. Store the prop in the pantry when the shelf's not in use. So it doesn't look like a random piece of wood when folded up against the wall, finish the bar's underside with something attractive, like a mosaic. Choose easy-to-move stools that complement your home's décor so you can place them elsewhere when they're not being used at the bar.
Extend the kitchen island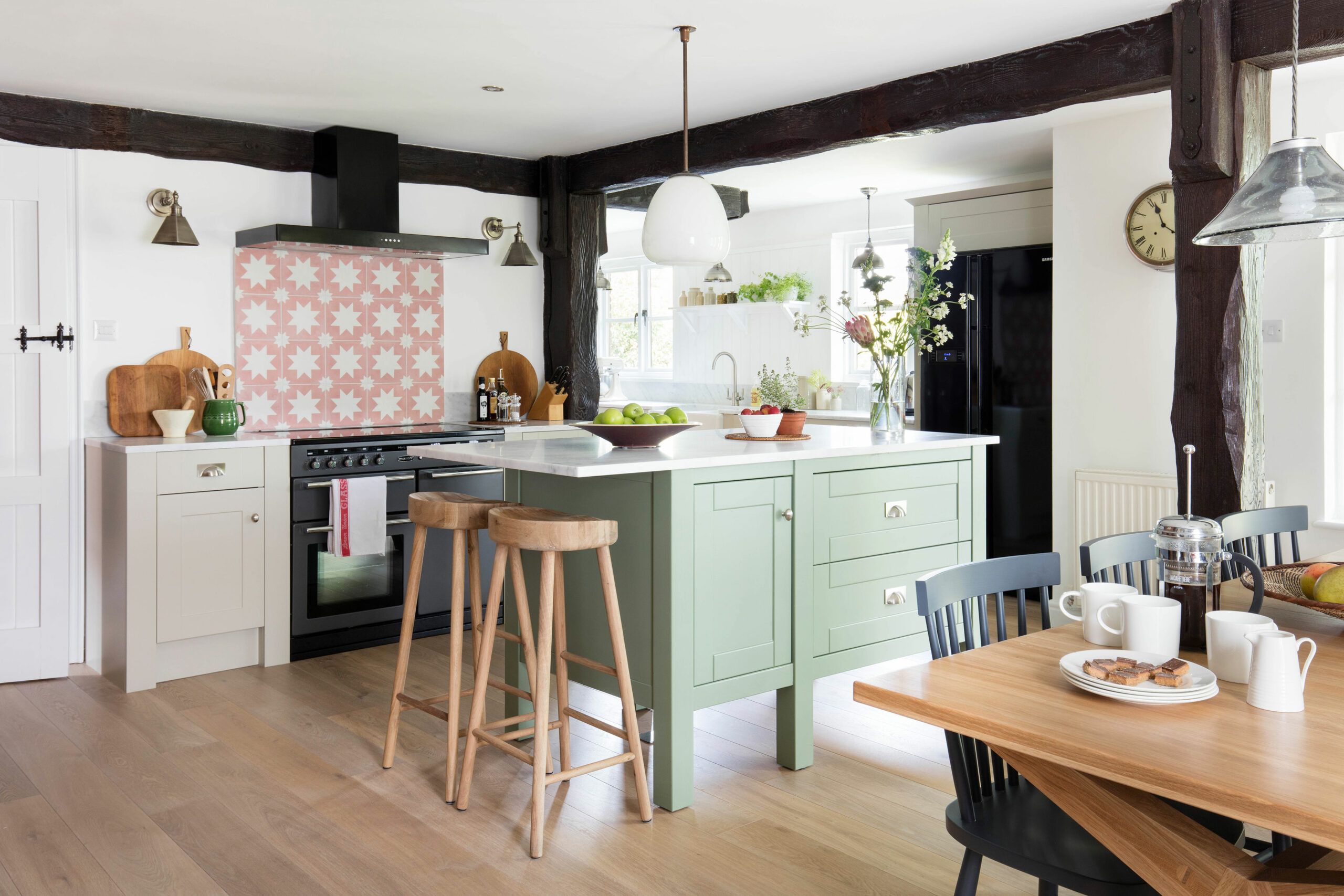 If you have a kitchen island with no bar, create one easily by swapping out the countertop. Decide which side of the island you want the bar on. Then, order a new countertop with an additional two feet on that side. Installed, it creates an overhang that makes the perfect bar. If you can no longer match your countertop, that's okay. Get a butcher block top or another material or style that suits your decor.
Incorporate barstools for children
Small children need to sit higher to reach a bar than adults do. For barstools that grow with your kids, choose ones that allow you to adjust the height.
Promote conversation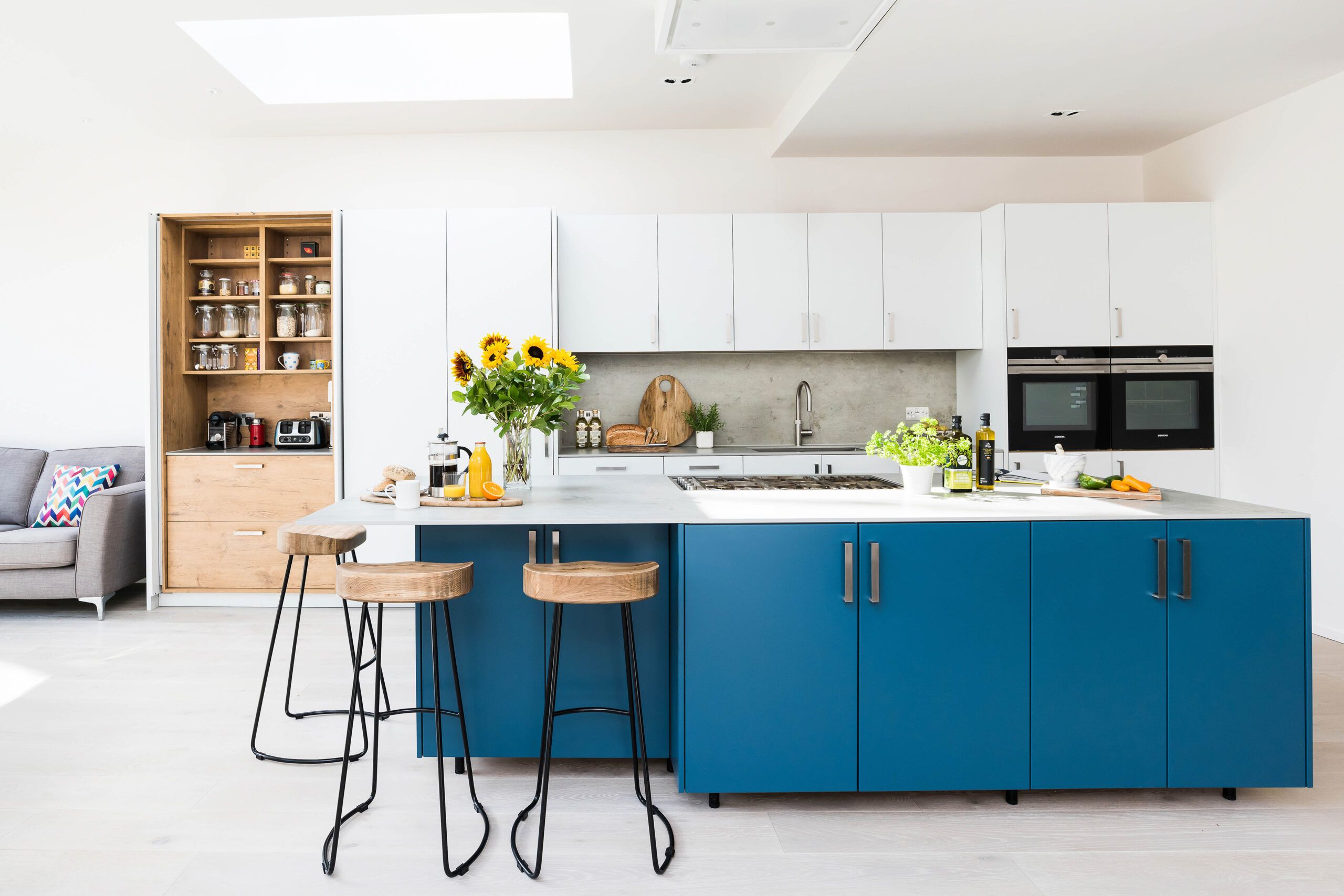 Eating at the bar makes clean up so much easier. But, when more than two are dining and everyone's sitting in a straight line, conversation can be difficult. If you have a large island, consider having the countertop overhang on two adjacent sides, in an L shape. That way you can better see the person you're talking to. Remember to add a support in the corner.
Make outdoor dining easier
Make outdoor dining a snap by adding a simple bar under the kitchen window. No more carrying hot dishes or place settings around by way of the door. Simply pass them through onto the bar.
Go for a natural look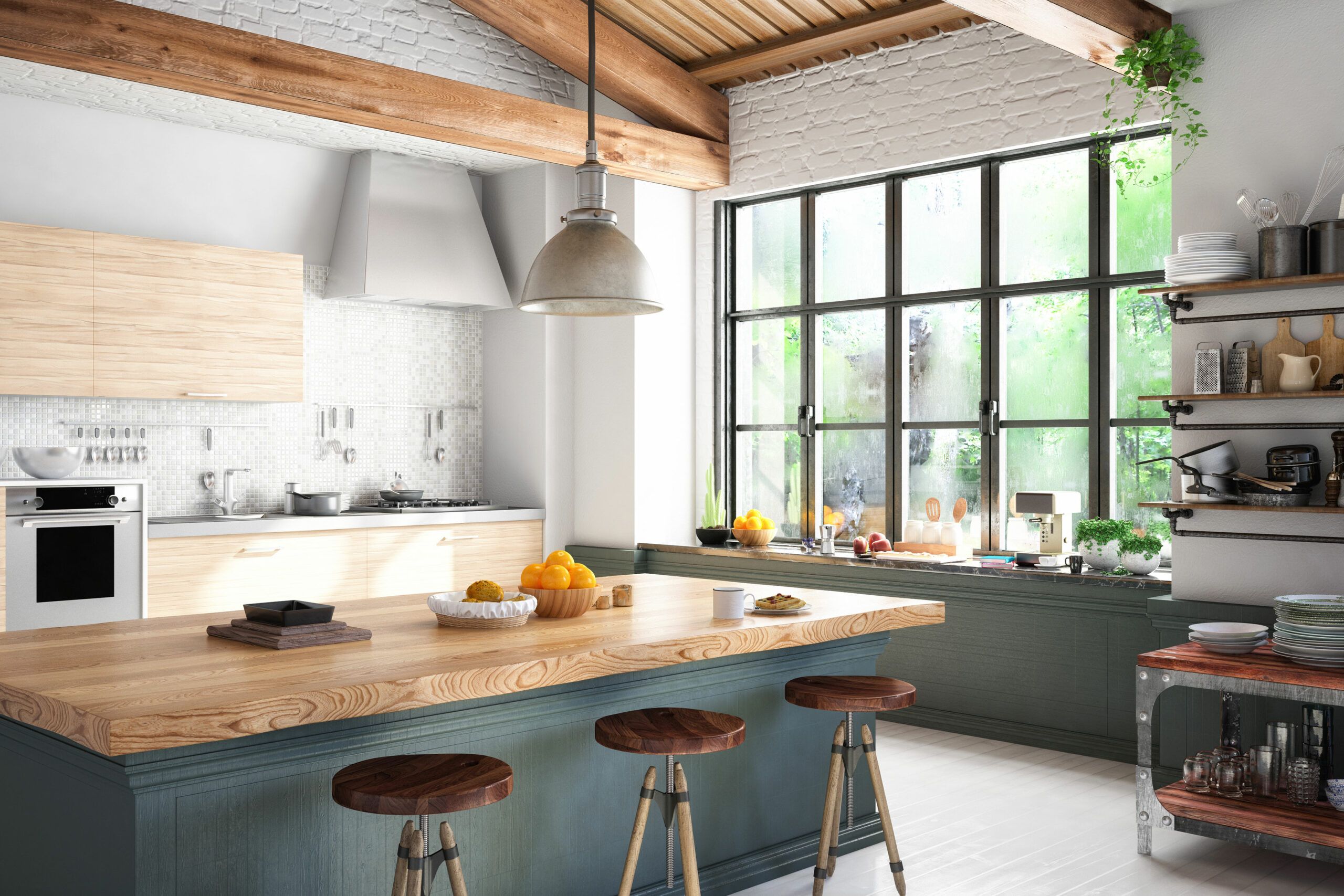 Nature-based "biophilic" design is making a comeback. Use live-edge wood for a floating breakfast bar to get that close-to-nature feel. Use rustic stools to complete the look.
Add some storage
If you have the space for more than a simple shelf and want your breakfast bar to provide storage, no problem. Purchase two narrow base cabinets. Set them far enough apart to comfortably accommodate a couple of stools, and add a top. Of course, you'll want to screw the top to the cabinets to secure it in place.
Integrate bookshelves and wine racks
Rather than base cabinets, use a bookshelf or wine rack on one end of your bar. If you find pieces you love but they're too short, you have a few options. Cut pieces of lumber to size, paint or stain them to match, and secure them underneath. Or, buy furniture feet that screw into the bottom. They're available in all shapes, sizes, and materials, including unfinished wood that you can finish.
Don't eat in the dark—add lighting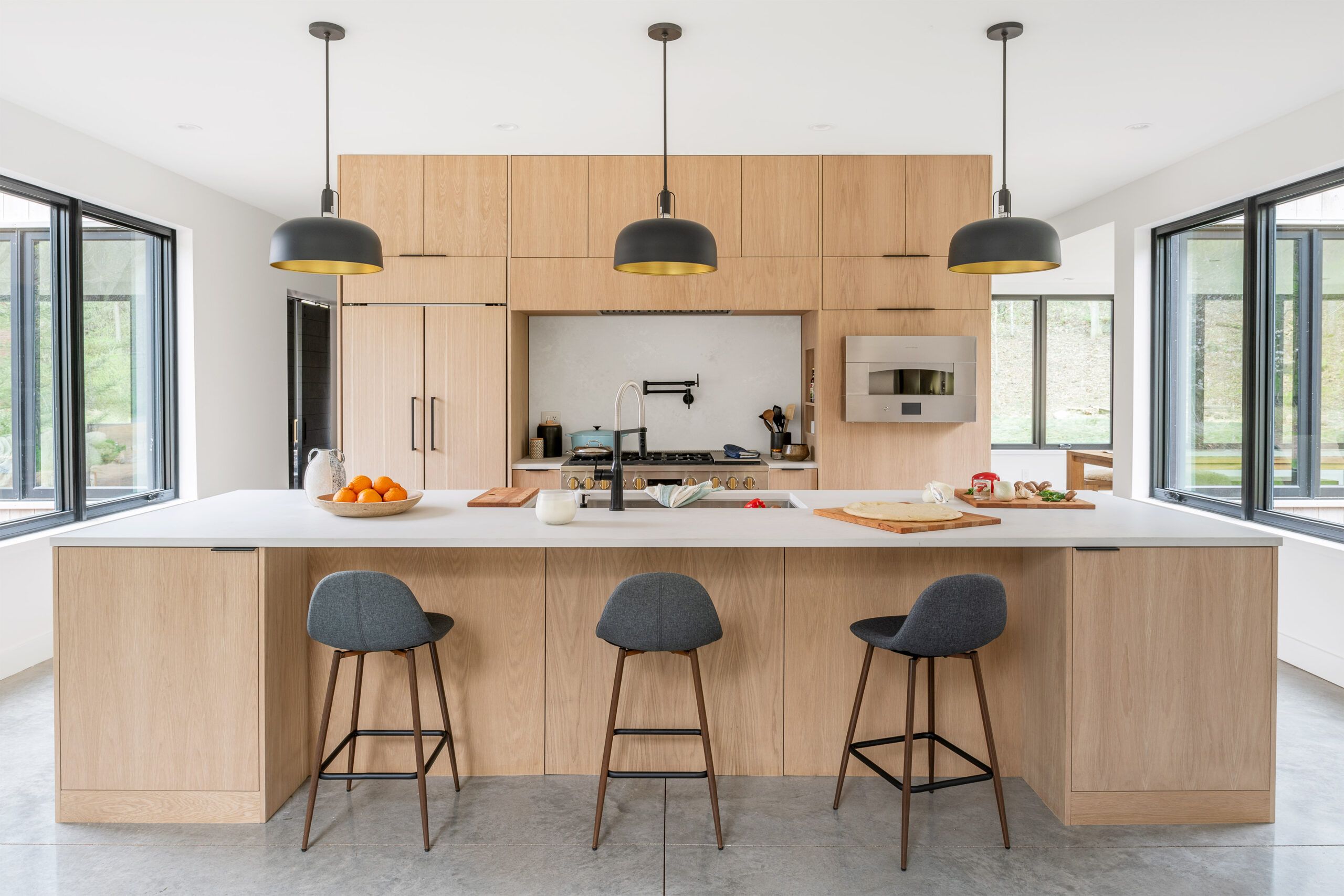 Whether sipping your morning coffee or helping a child with homework, overhead lighting helps you see during the short days of the year. Try dimmable pendant lights to illuminate the area stylishly.
Create a mobile breakfast bar island
Breakfast bars don't have to be built in; retailers carry freestanding bars in a wide variety of styles and sizes. A bar that's movable is perfect for when you want to bring it out as needed and otherwise use it in a different location.