Turned-Back Clock: After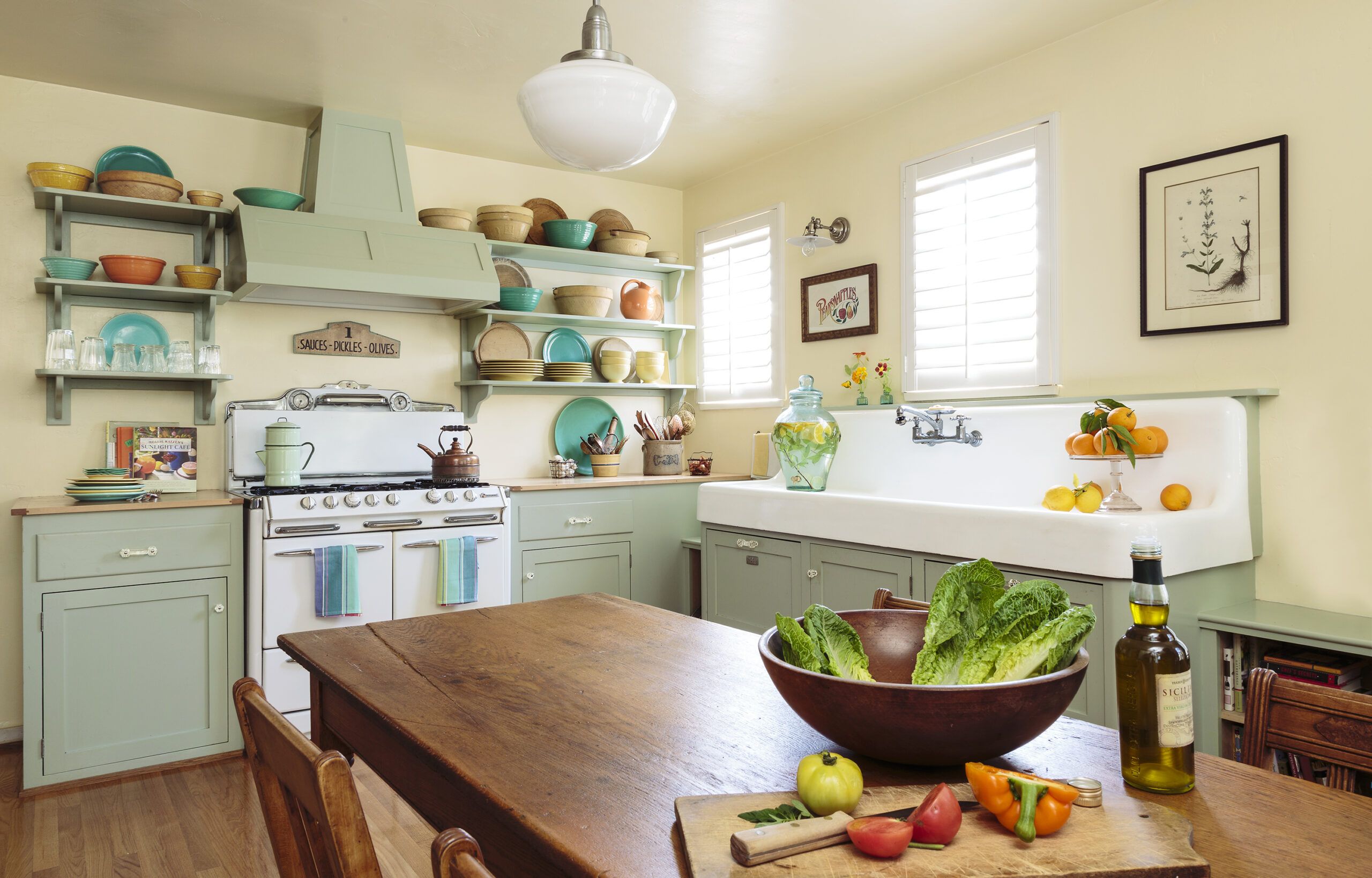 Many an older home loses its charm once you set foot in the kitchen. Details lost in an effort to modernize turn into holy grails for owners down the line. For Sharon Lovejoy and Jeff Prostovich, turning back the clock in the cook space of their 1930s house, in San Luis Obispo, California started with a couple of lucky shopping finds.
Shown: The redesign evolved around two vintage pieces: a farm sink patented in 1923 and a 1950s-era O'Keefe & Merritt six-burner range. Open shelves turn everyday dishes into an artful display.
Cabinetmaker: Ellis & Doyle, San Luis Obispo, CA; 805-543-4669
Bland and Awkward: Before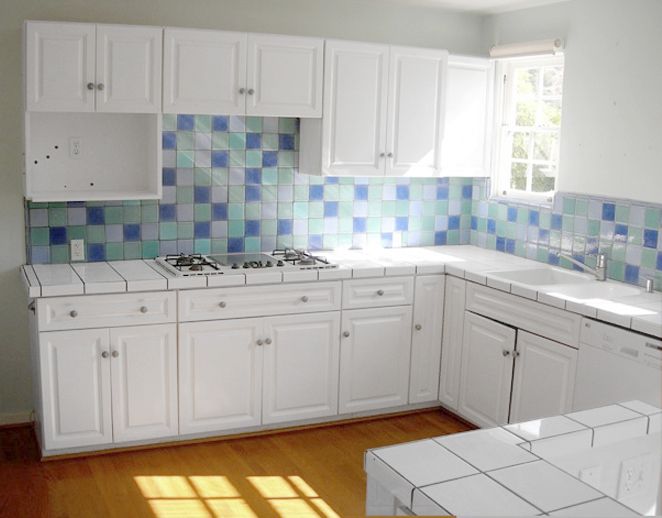 The existing 1980s kitchen had an awkward breakfast nook and bland white cabinets with ceramic-tile counters. In search of a more authentic look, the couple took a trip to a salvage yard that yielded the perfect apron sink. At a nearby antiques store they unearthed a vintage stove. Starting with what Jeff calls "these two big anchors," and a nearly square open floor space, he worked out a layout to blend traditional style with modern practicalities, tucking dishwasher drawers and a stainless-steel refrigerator into simple, Shaker-style cabinets. The resulting space has earned the couple the best compliment of all. "Some visitors don't even know the kitchen was remodeled," says Jeff. "They think it's the same vintage as the house."
Shown: A colorful backsplash drew attention away from drab white cabinets and counters.
Ample Work Spaces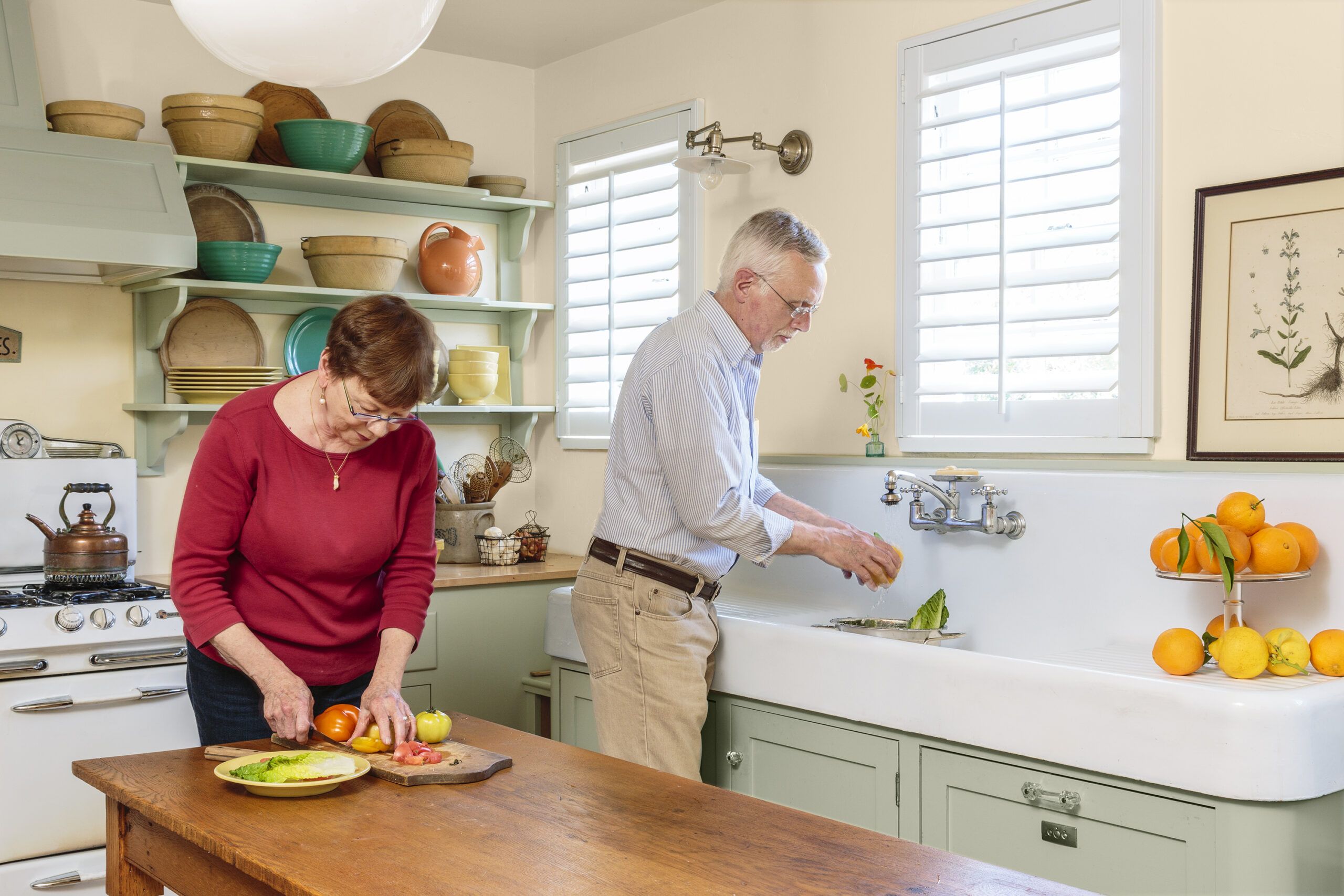 Five work surfaces—two countertops, drainboards at both ends of the sink, and the table—offer plenty of space for Sharon Lovejoy and Jeff Prostovich and their friends or grandkids to cook together.
Inspiring Vintage Apron Sink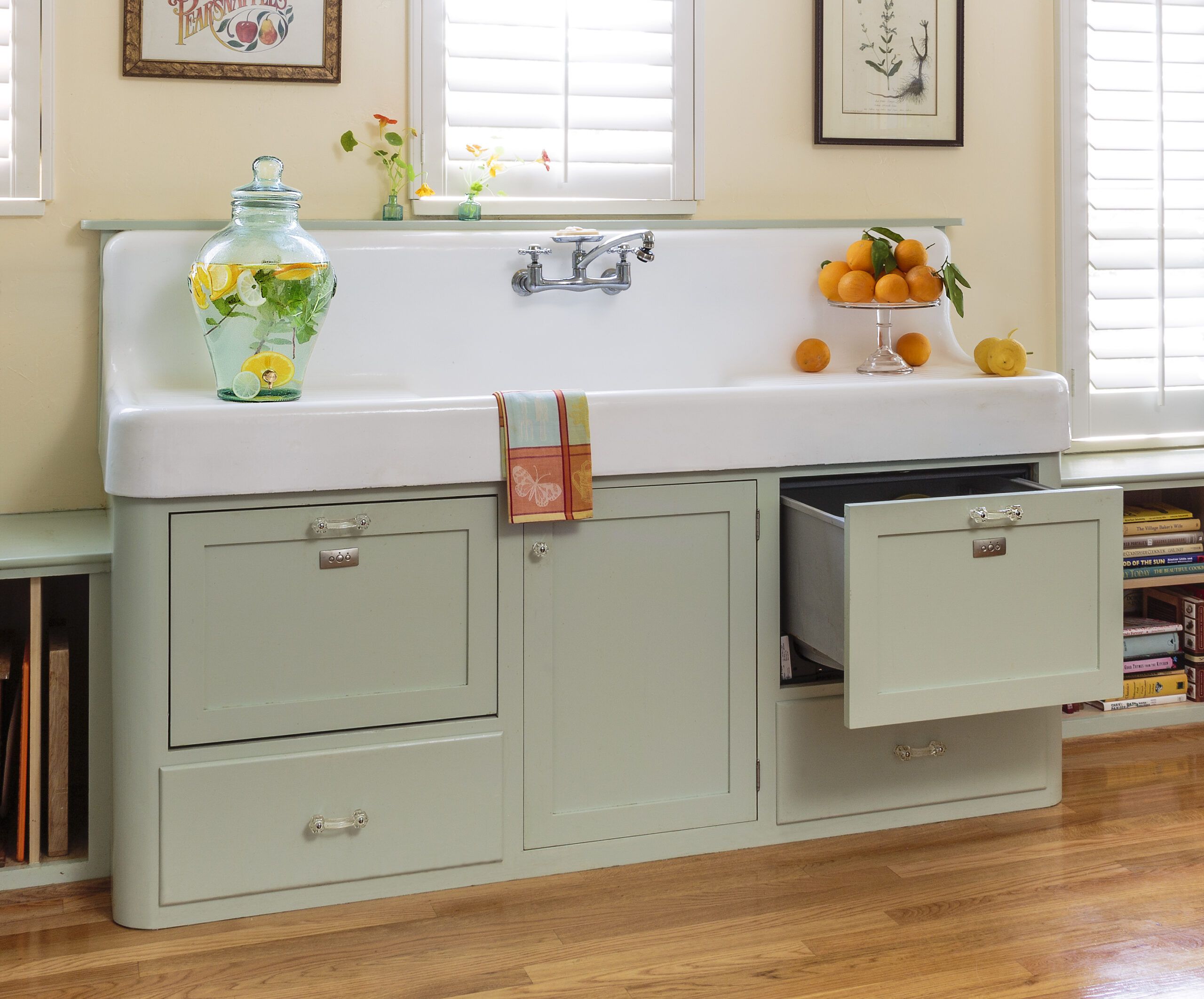 A custom cabinet, with rounded corners to match the apron sink, holds two dishwasher drawers installed at either end.
Sink: Ohmega Salvage, Berkeley, CA; 510-843-7368
Dishwasher drawers: Fisher & Paykel
Faucet: chicagofaucets.com
Custom Concealing Vent Hood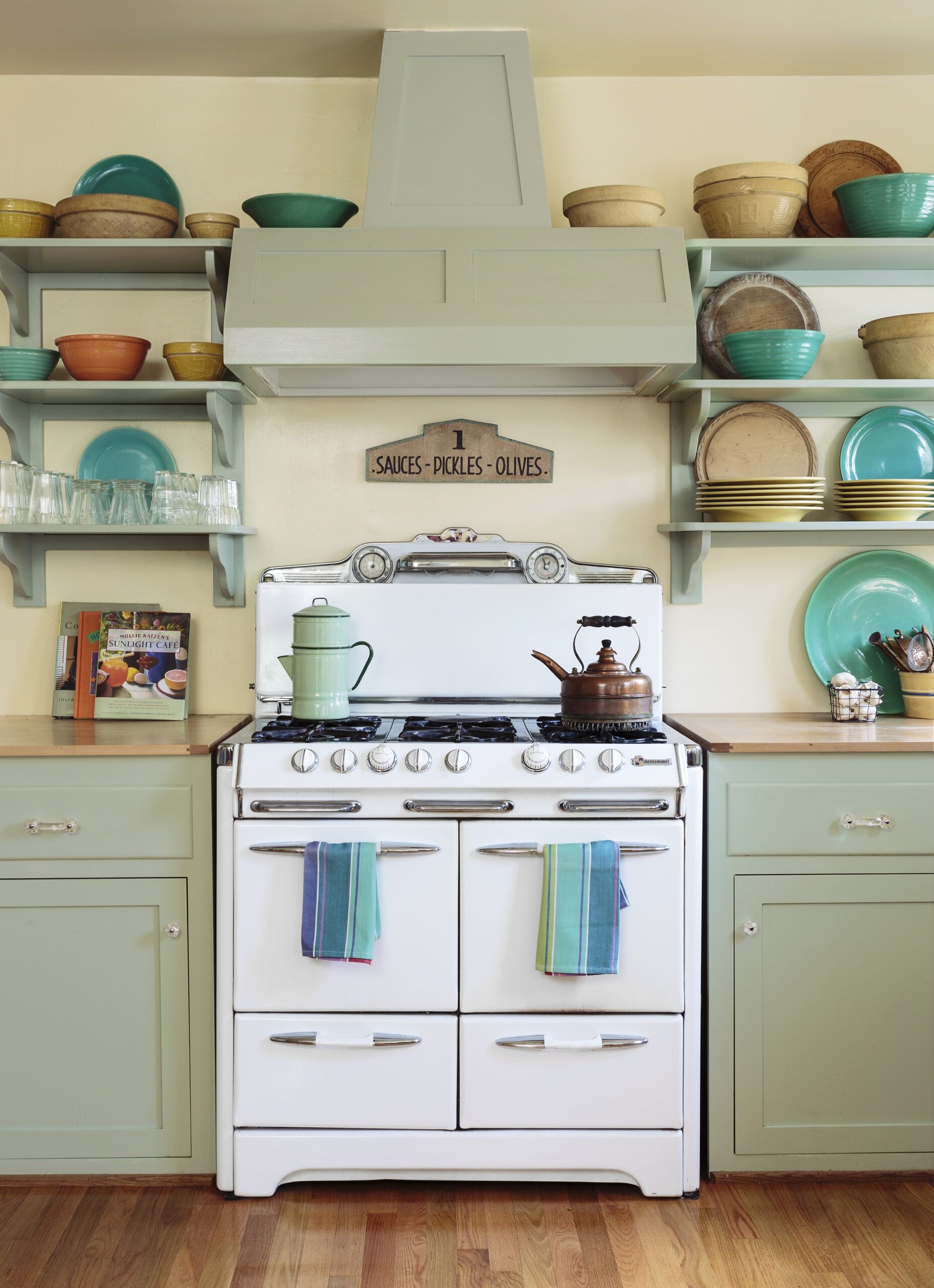 Maple counters with breadboard ends flank the range, below the burner height. The cabinetmaker built a hood to conceal the vent liner and ductwork.
Paint: Benjamin Moore's Prescott Green (cabinets)
Cook Book Spot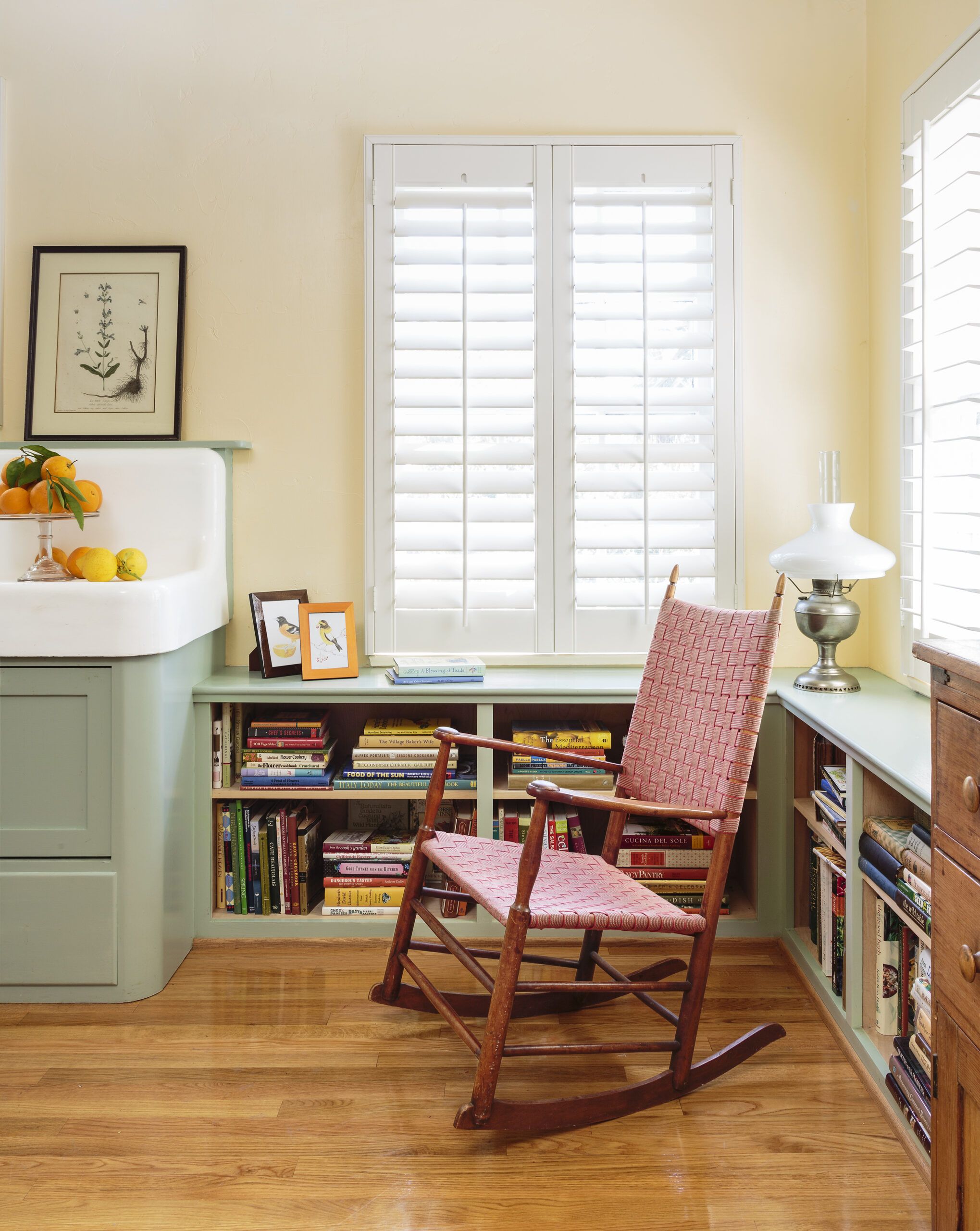 In place of a cramped breakfast nook are low shelves and a rocking chair—perfect for perusing recipe books or chatting with the cook.
Frames in reading nook: Bed Bath and Beyond
Easy Retrieval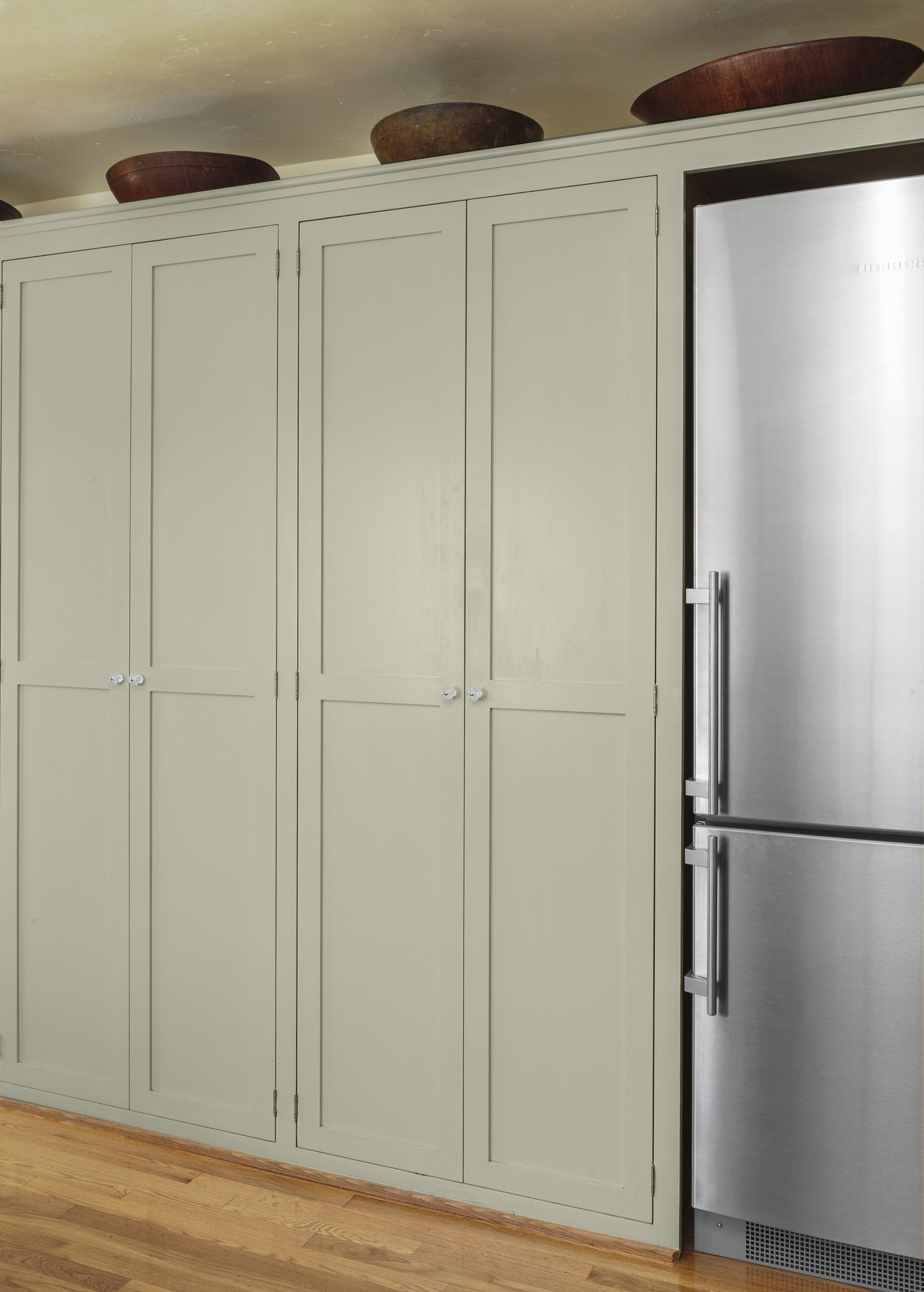 Pantry cabinets fill the wall by the 30-inch counter-depth fridge. Most are fitted with pullout shelves to make retrieving items easier.
Refrigerator: Liebherr
Equipped With Outlets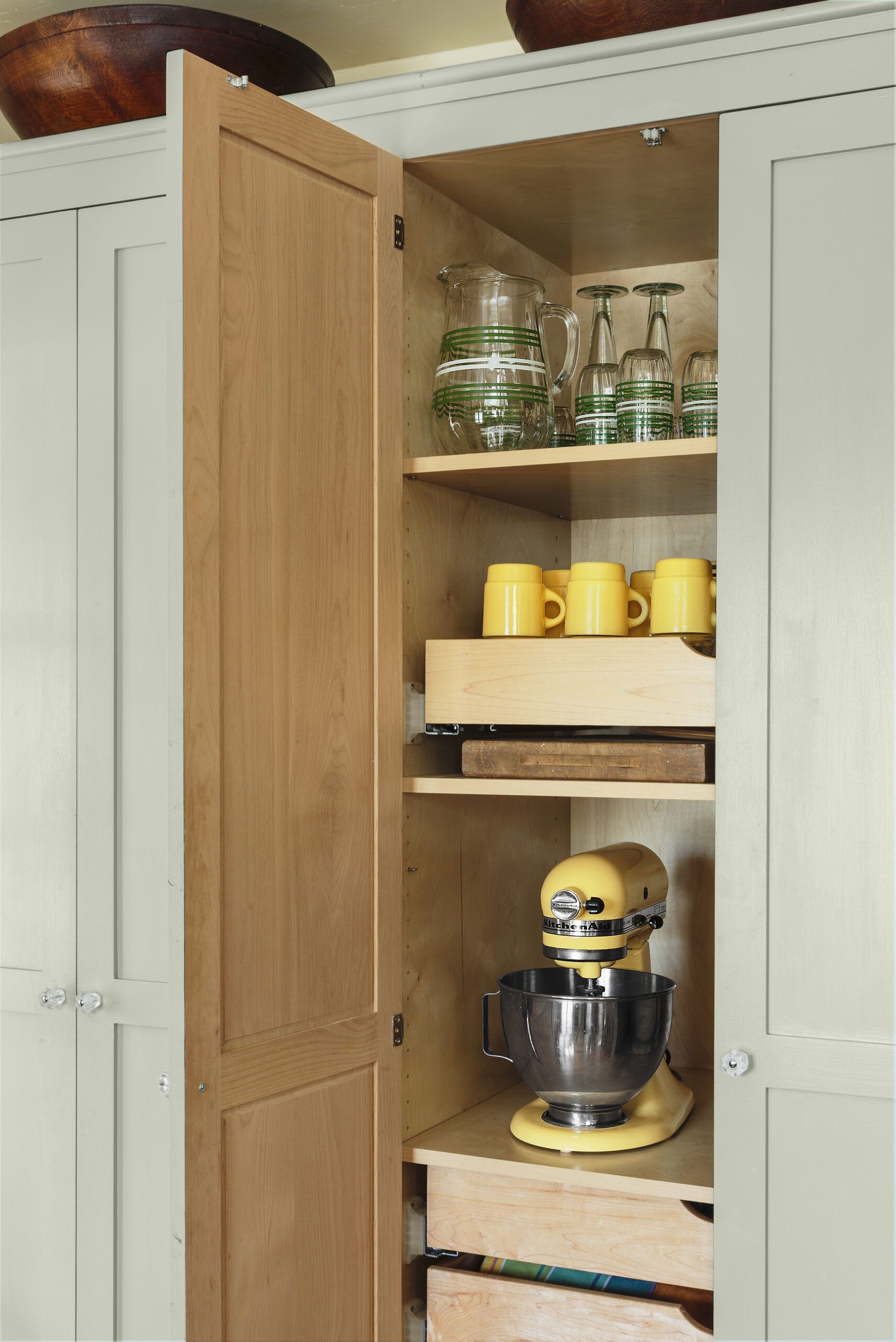 Two of the pantry cabinets are fitted with electrical outlets, allowing small appliances to be used where they are stored.
Slotted Cabinet Storage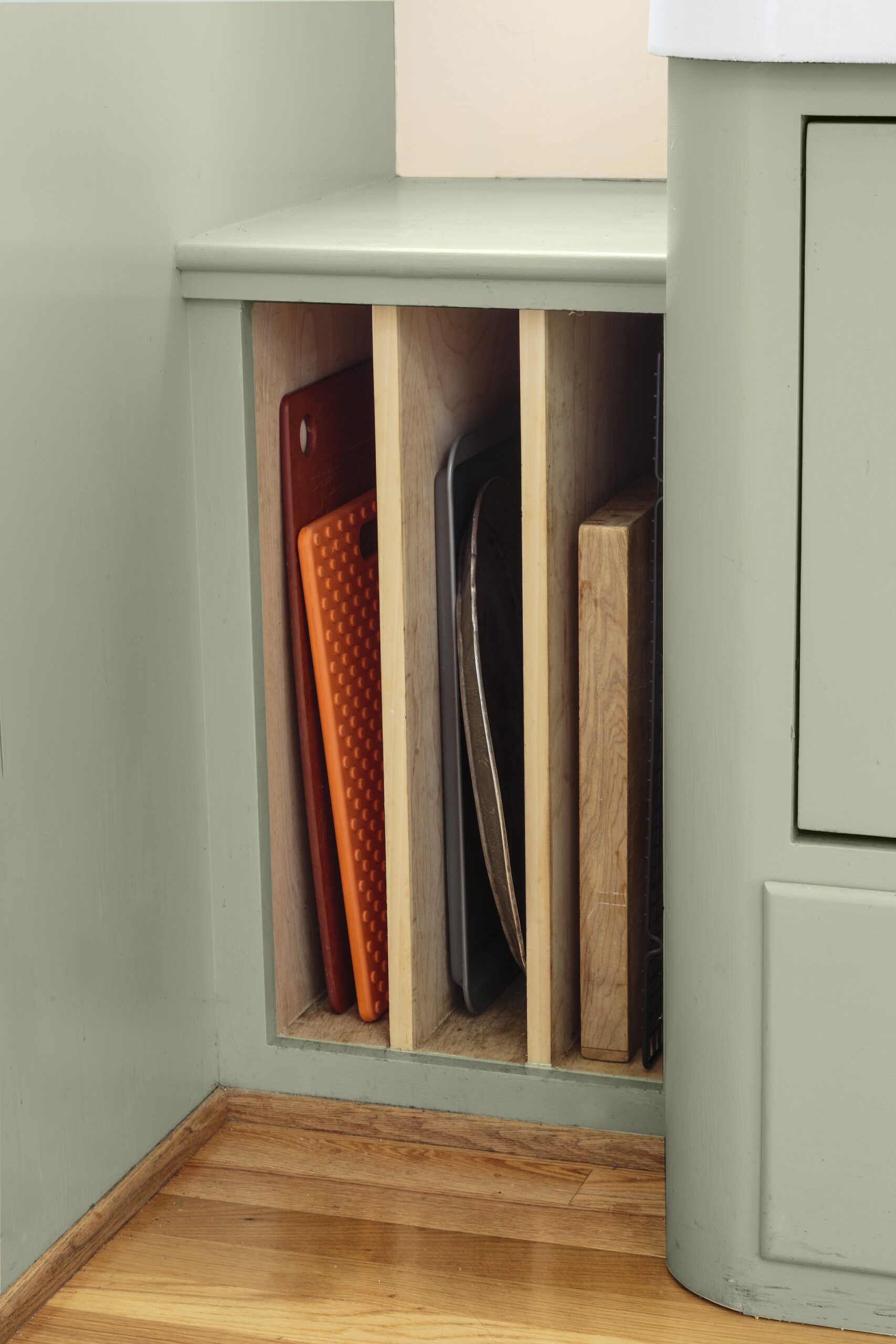 An awkward corner next to the sink gets put to good use with a small cabinet with slots for trays and cutting boards.
Braced Shelves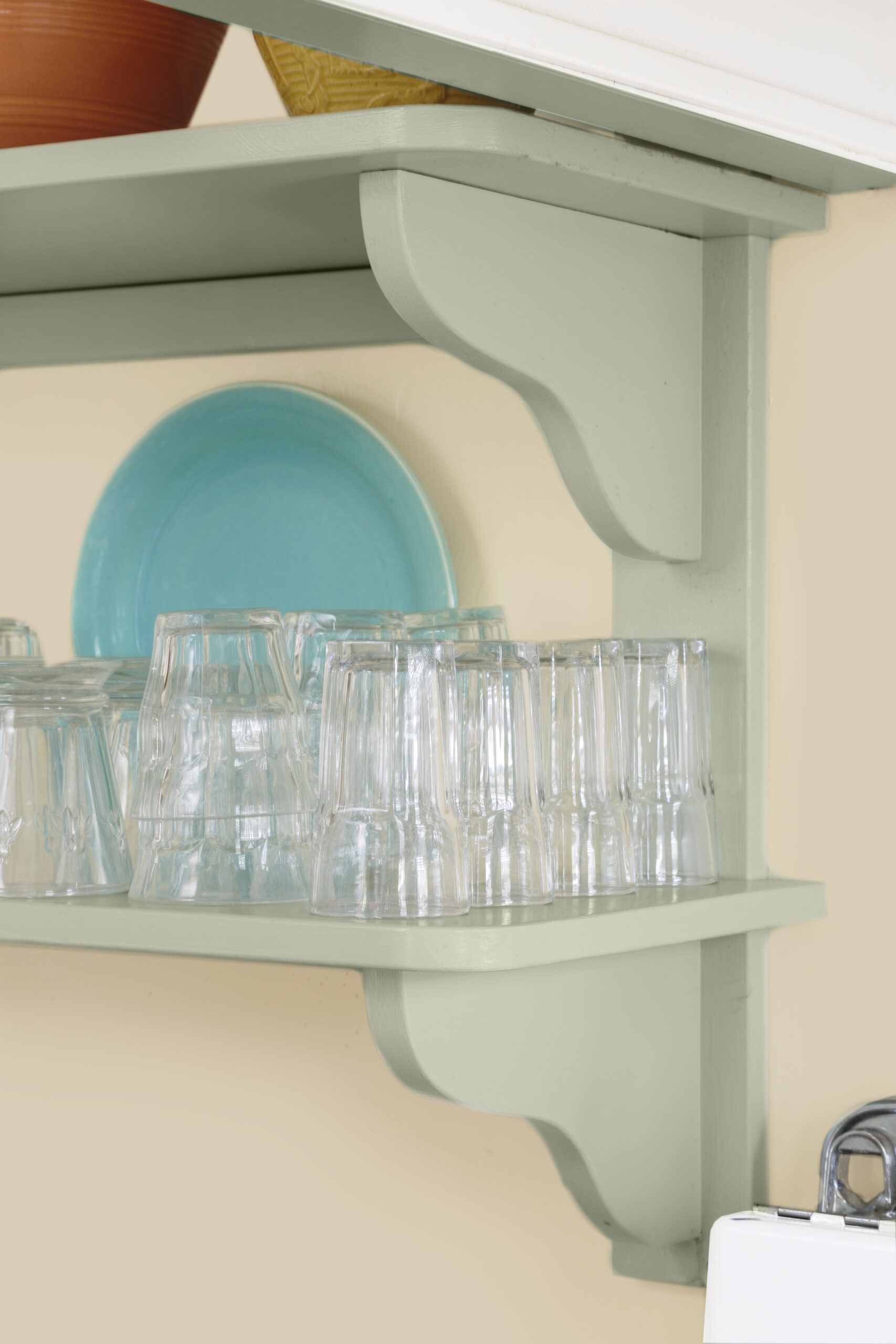 The simple, bracketed shelves are braced so that they don't sag, even though the span is as wide as 4 feet in places.
Floor Plan Before: Poor Planning
The poorly planned space featured a half-wall enclosure around the breakfast nook.
Floor Plan After: Spacious (Almost) Square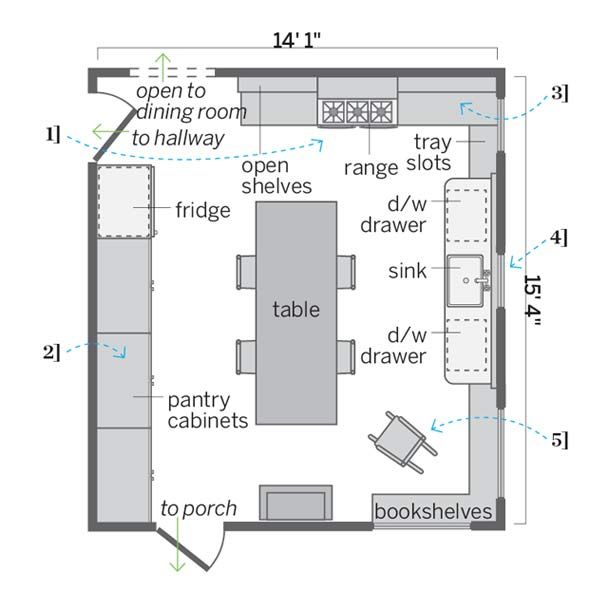 The unimpeded, almost square footprint, with a 6-foot table in the center, feels much more spacious.
1. Set the stove between ample countertops where the cooktop had been.
2. Installed a bank of tall cabinets with rollout shelves, tucking in the counter-depth refrigerator for a tidy look.
3. Used open shelves around the stove to display dishware.
4. Centered the sink below a window and added dishwasher drawers to either side.
5. Created a cozy sitting area with a rocker and low bookshelves.