Affiliate Disclosure:This Old House's Reviews Team is committed to delivering honest, objective, and independent reviews on home products and services. To support this business model, This Old House may be compensated if you purchase through links on our website.
Melissa & Doug Solid Wood Project Workbench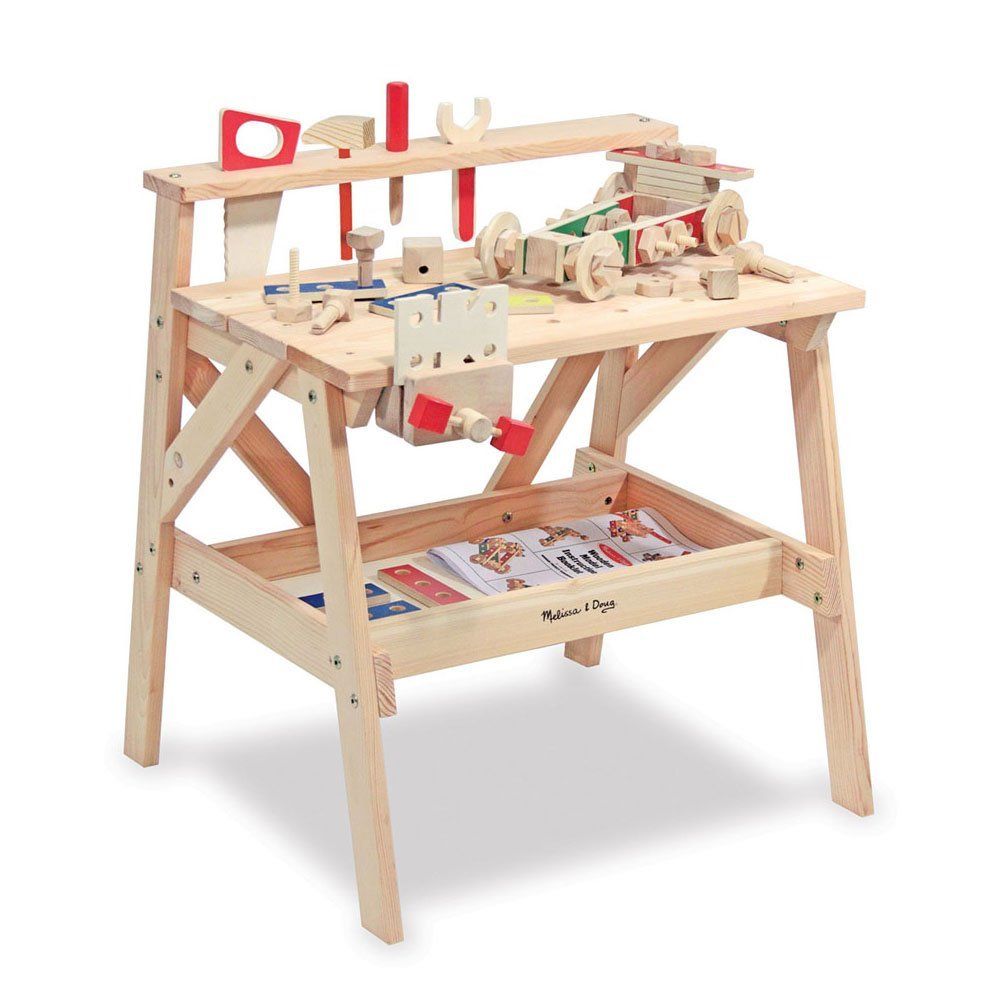 Kid-sized workbench includes a functioning vise, tool rack, wooden tools, and hardware. Includes inspirational project ideas. For ages 3 years and up.
About $70; Amazon
Base Coding Kit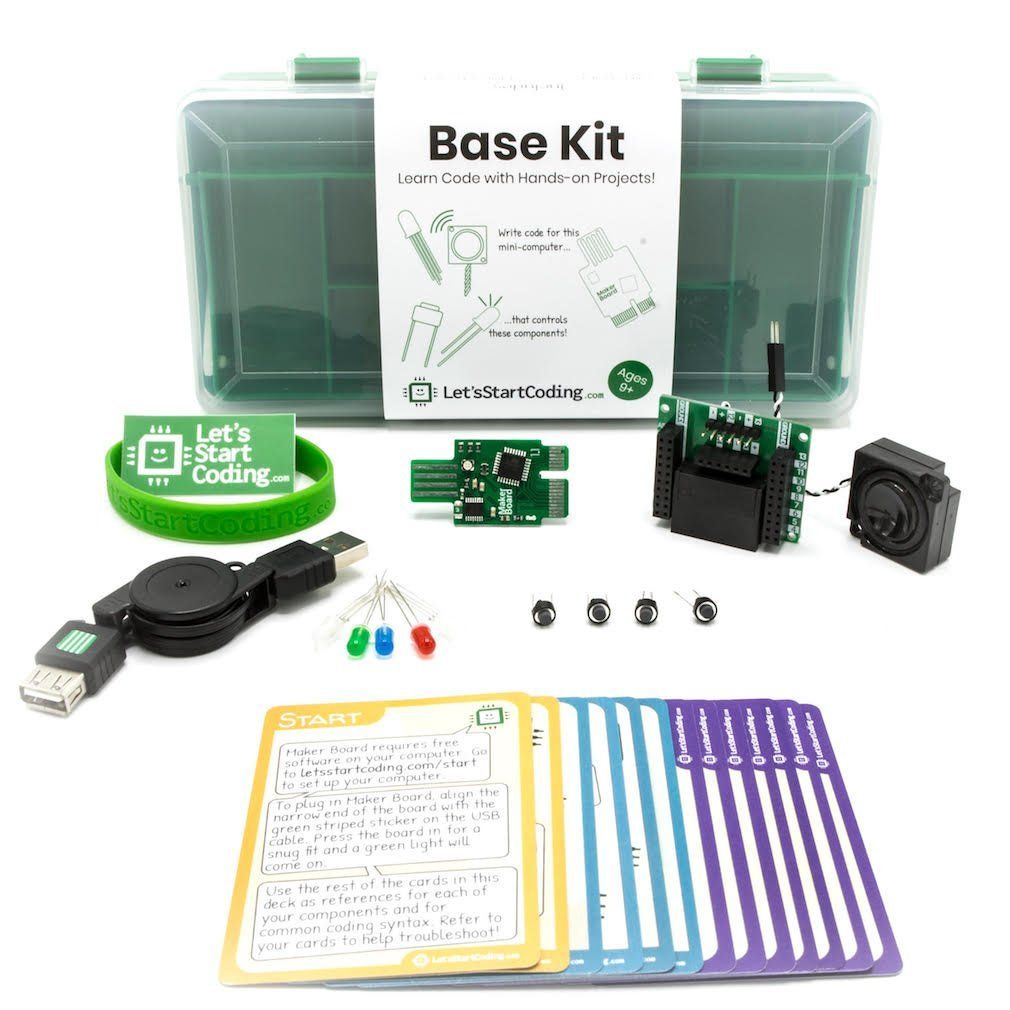 This STEM kit teaches kids real coding while they build fun projects! Free software compatible with Windows, Mac, and Chromebook computers are included. Kit contains 12 electronic pieces, carrying case, and reference cards for dozens of different circuits. For ages 9 and up.
About $65; Amazon
Leather Tool Belt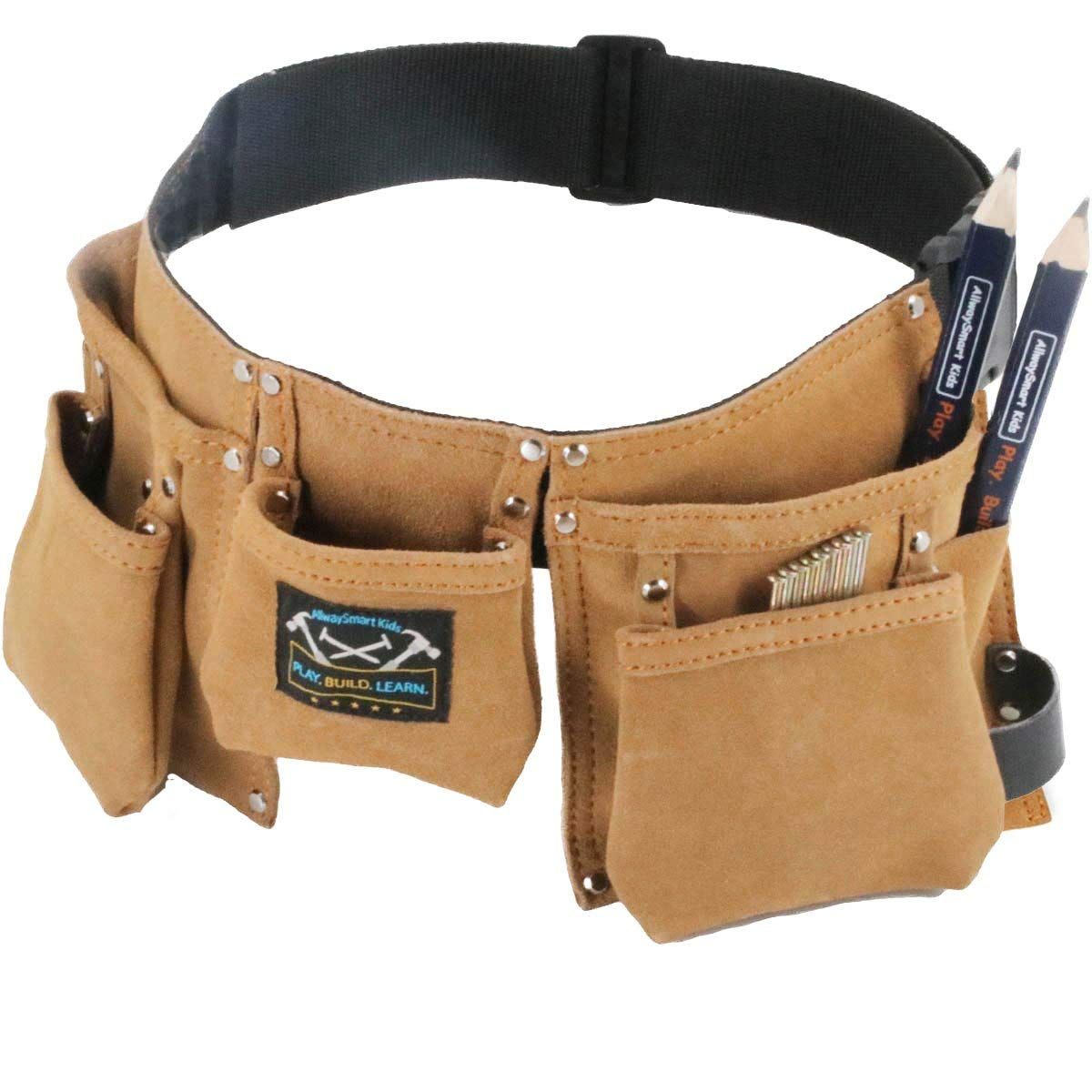 A scaled-down model of a "grown-up" belt, with two thick hammer loops for kid or adult-sized hammers. Gift set includes children's belt and two blue carpenter pencils. For ages 6 and up.
About $30; Amazon
Step2 Deluxe Workshop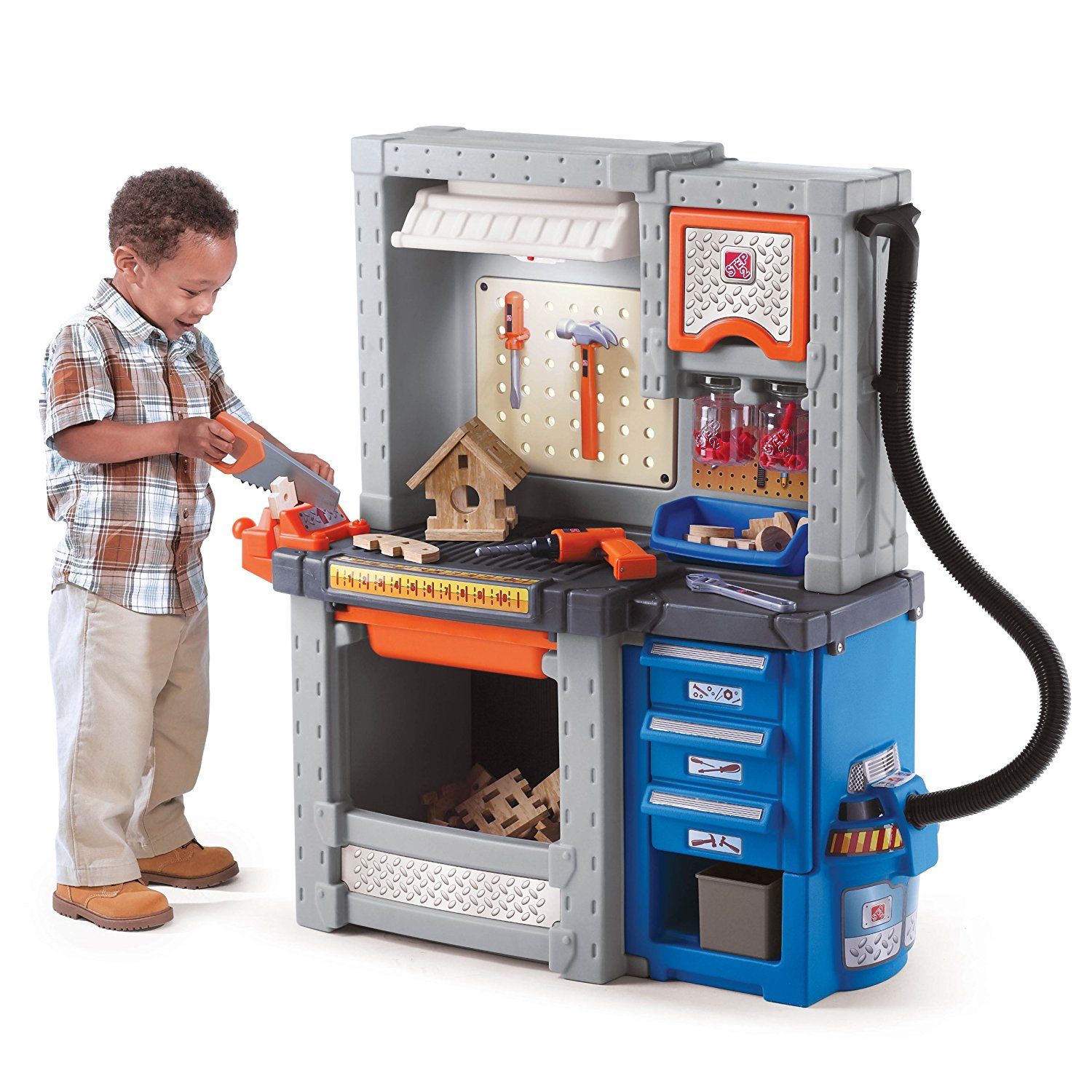 Workbench with large work surface includes 50-piece accessory set with drill, drill bits, screws, nuts, saw, hammer, pliers, adjustable wrench, screw driver and 17 "wood" pieces. And, check out the adorable "pegboard" wall storage! For ages 3 and up.
About $120; Amazon
Hearth & Hand with Magnolia Dollhouse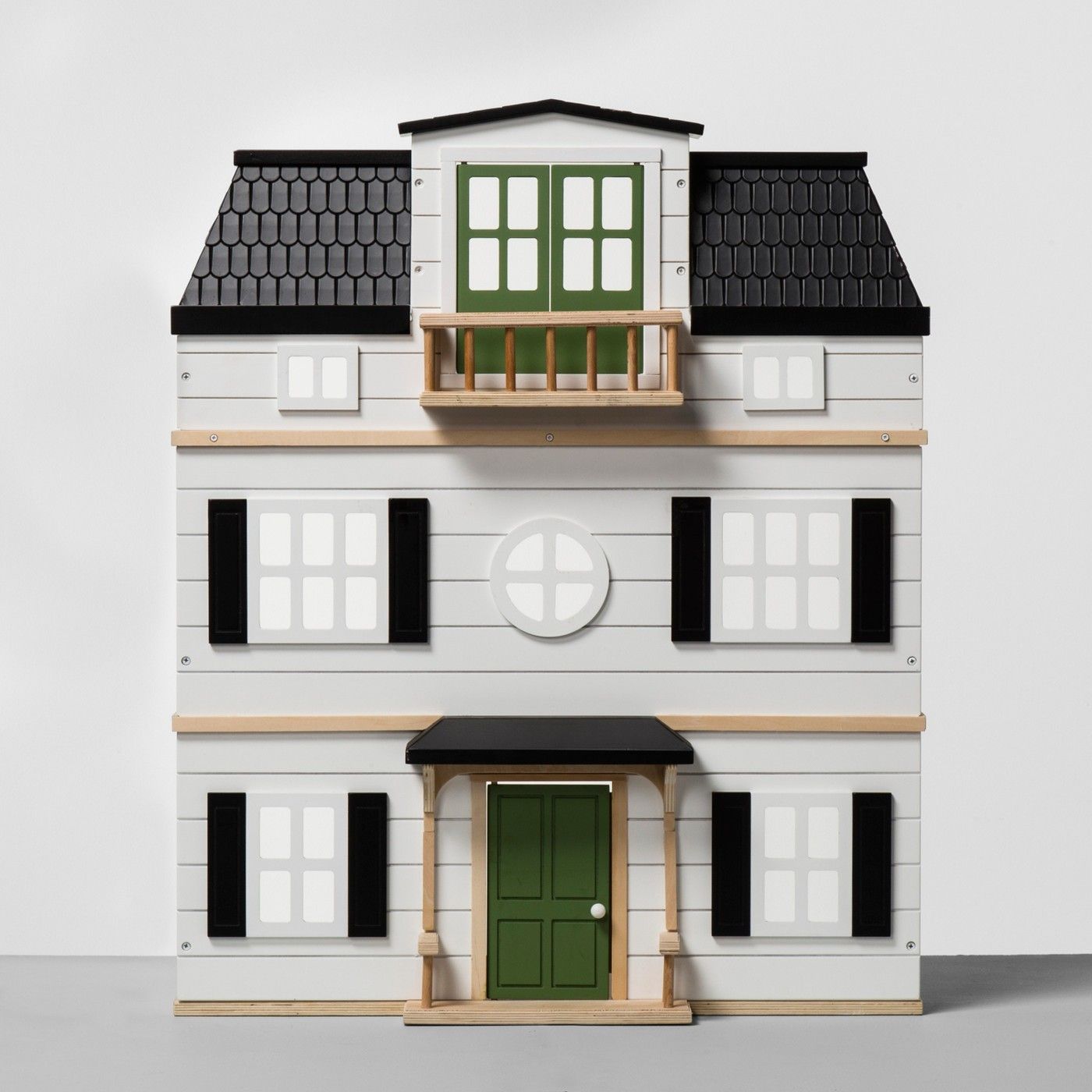 This classic dollhouse is a functional, durable toy that's also decorative. Kids and grown ups alike can put their inner home renovator to work by adding your favorite miniature pieces. Build it together and make it your own! For ages 3 and up.
About $130; Target
Jumbo Nuts & Bolts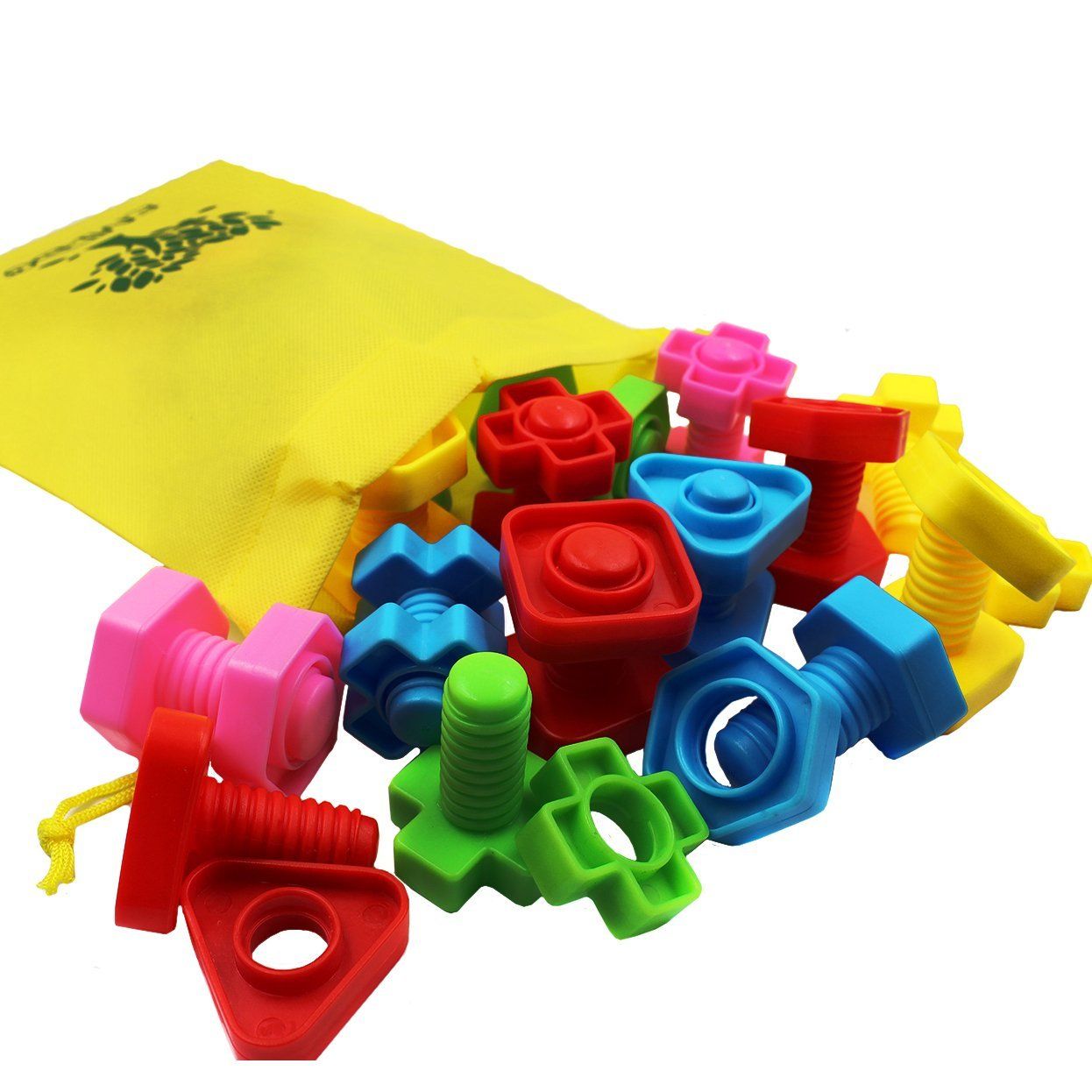 Preschoolers can learn how to match shapes and colors to start developing fine motor skills. Kids twist and connect matching shapes. 40 coordinating nuts and bolts included. For ages 3 and up.
About $15; Amazon
STEM Jr. Wonder Lab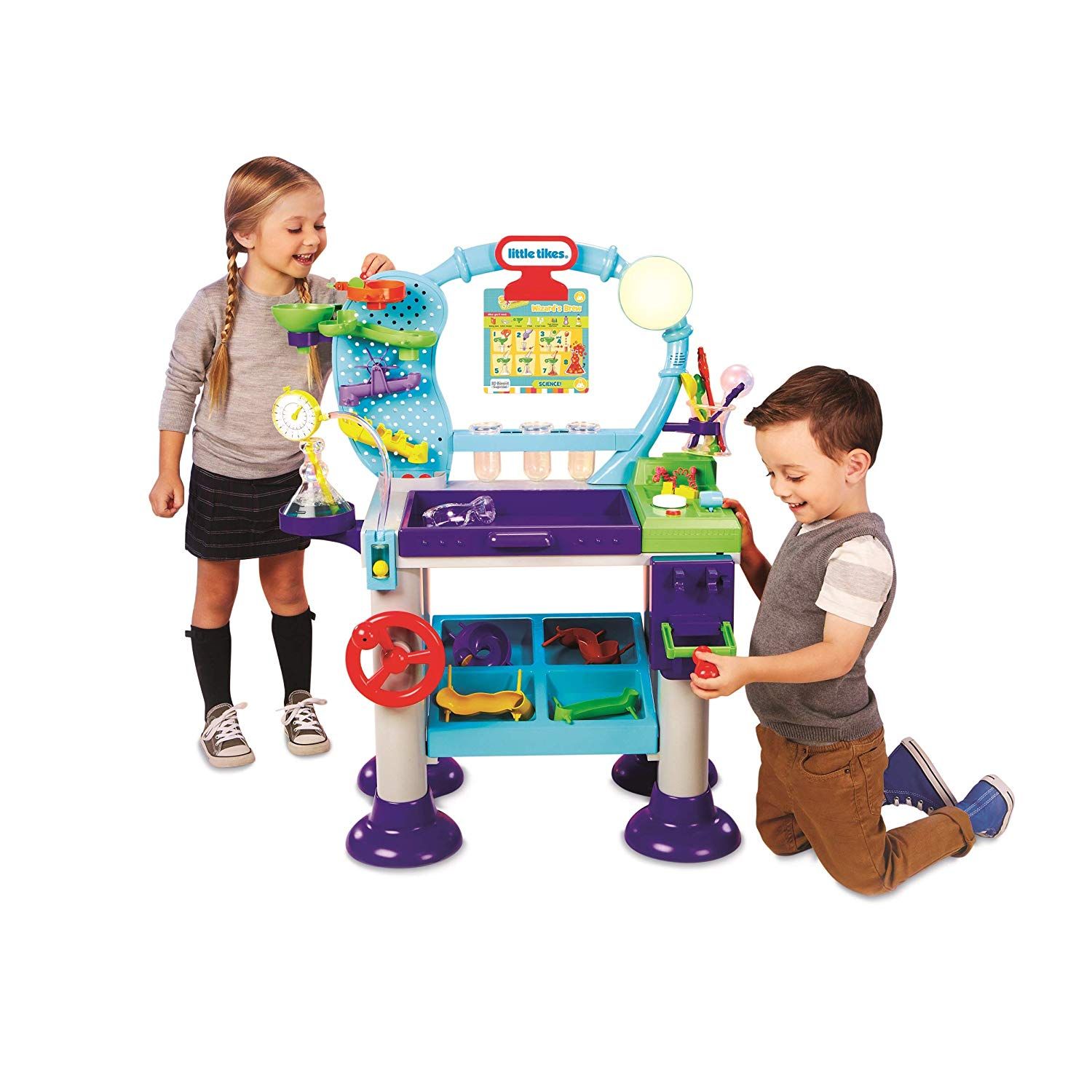 A learning center with fun STEM experiments (using common household ingredients). Playful sounds and phrases bring the lab to life as little scientists experiment. 20 lab accessories included, plus removable lab tray for easy clean up. For ages 2 and up.
About $97; Amazon
Bit Coding Robot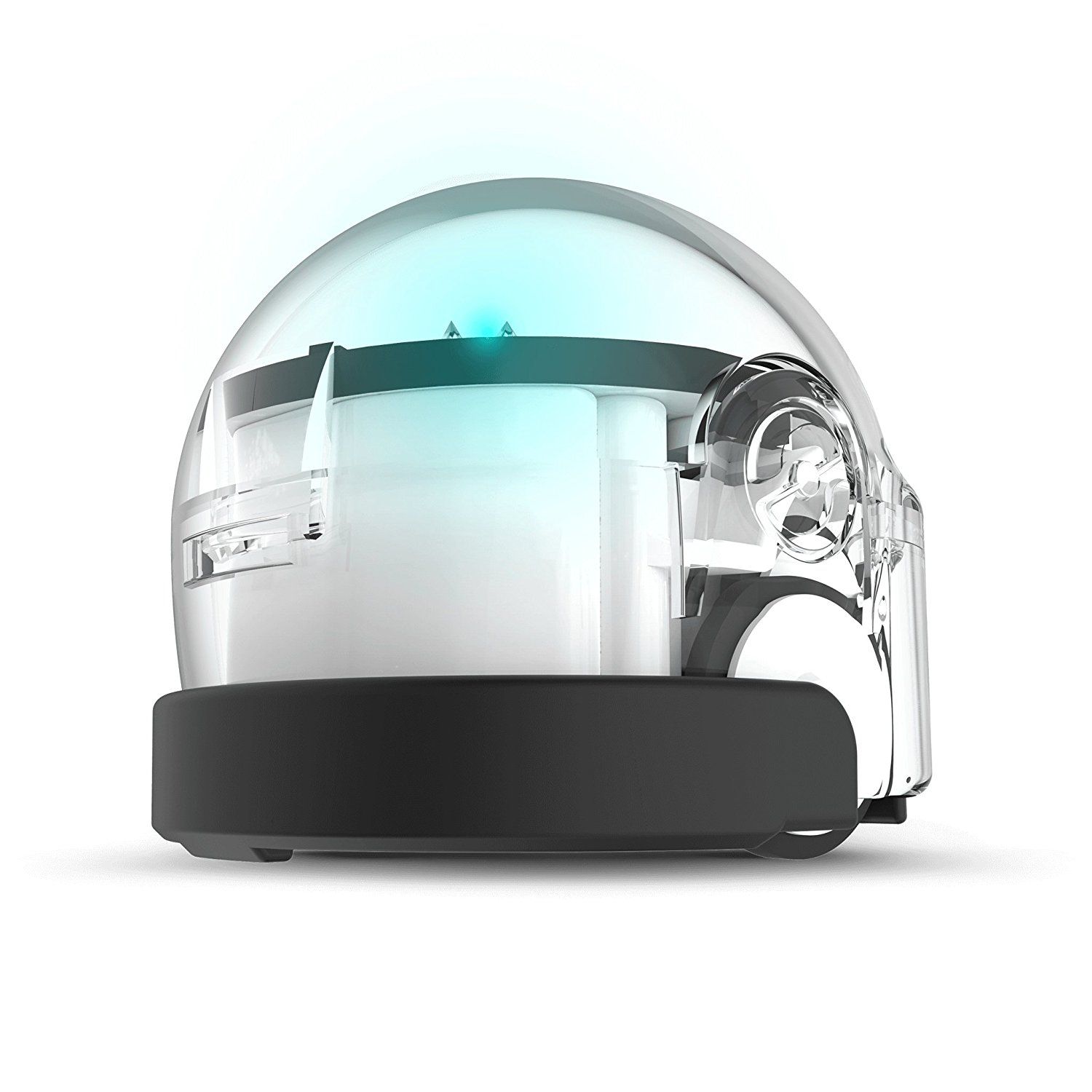 A pocket-sized, basic bot for building early STEAM skills. Arrives assembled and ready to play with two ways to code. Start coding screen-free with the stroke of a marker, as you draw commands and the robot responds. Advance to coding online with the OzoBlockly programming editor. For ages 6 and up.
About $42; Amazon
Building Toys Tool Kit with "Real" Drill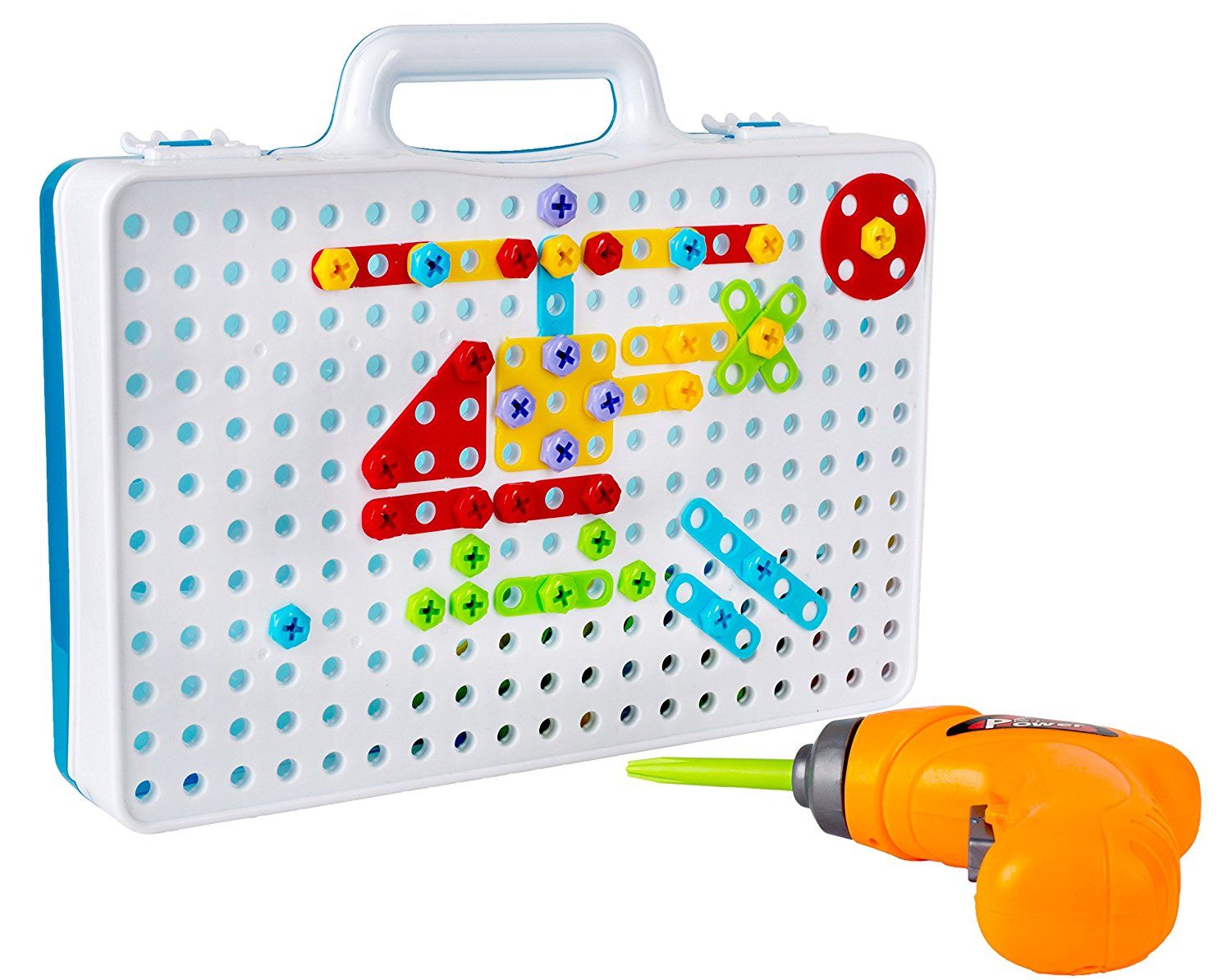 Kit includes kid-safe power drilll, colorful panels and screws, and a baseboard for building/ carrying case. For ages 3 and up.
About $19; Amazon
KidKraft White Vintage Kitchen
This vintage play kitchen has doors that open and close, knobs that click and turn, and plenty of storage space. The removable sink is easy to clean and the durable design can stand up to the most enthusiastic imaginations. Assemble it together! For ages 3 and up.
About $100; Target
Snap Circuits Jr. Electronics Exploration Kit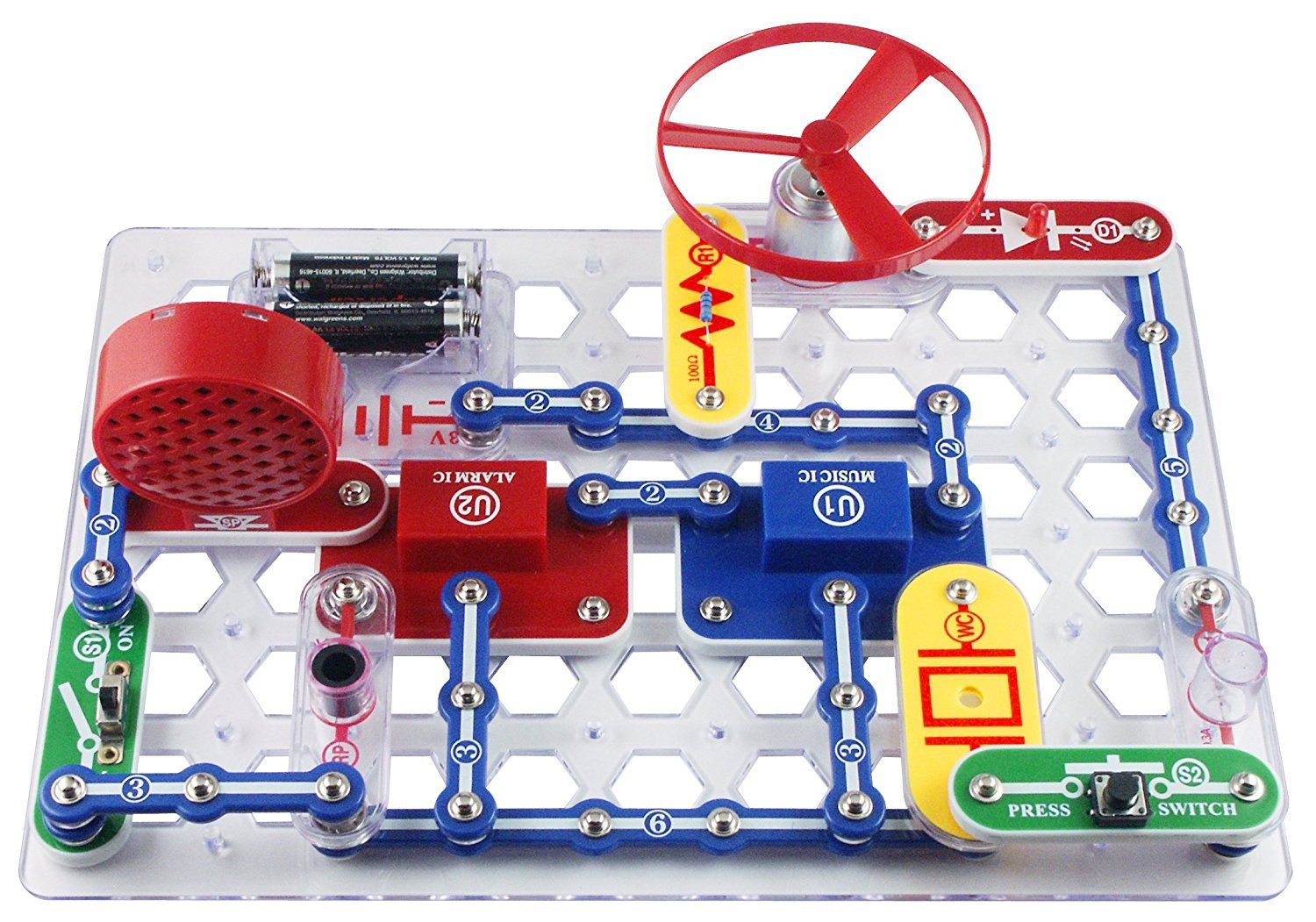 Build over 100 different electronics circuit projects with included electronic components. No soldering or tools required. Just snap pieces into place. A best seller! For ages 8 and up.
About $21; Amazon
Tinkering Labs Electric Motors Kit
Build and rebuild endless robotic creations with a single kit. Includes 10 challenge cards, wood, electric motors, and hardware. For ages 8 and up.
About $60; Amazon
Engino Structures Kit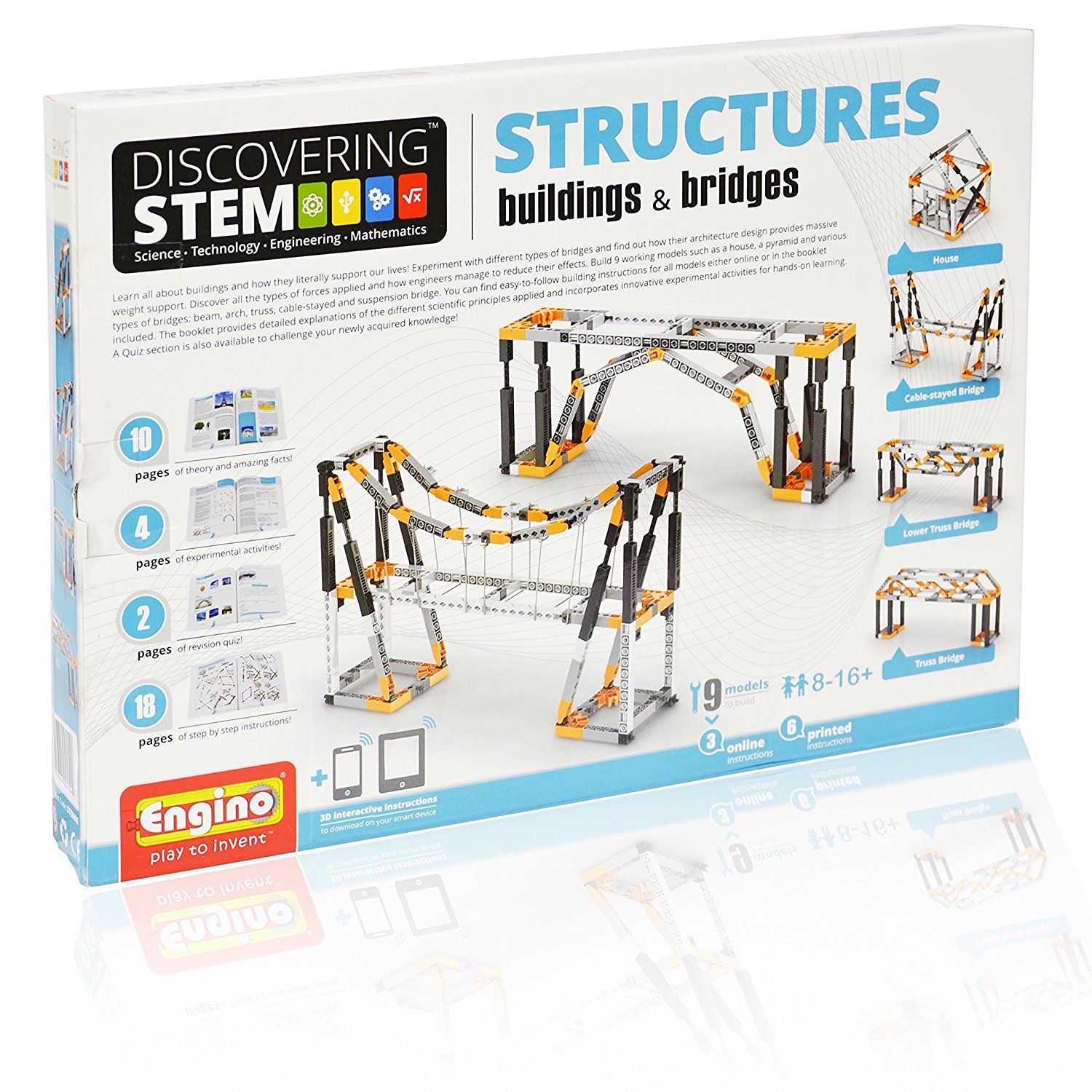 Bring complex concepts into clear focus for budding engineers and scientists with this award-winning kit. Learn about all types of forces applied in buildings and bridges and how they are designed to provide massive weight support. Kids can build up to 9 working models. For ages 8 and up.
About $25; Amazon
Bloxels Build-Your-Own Video Game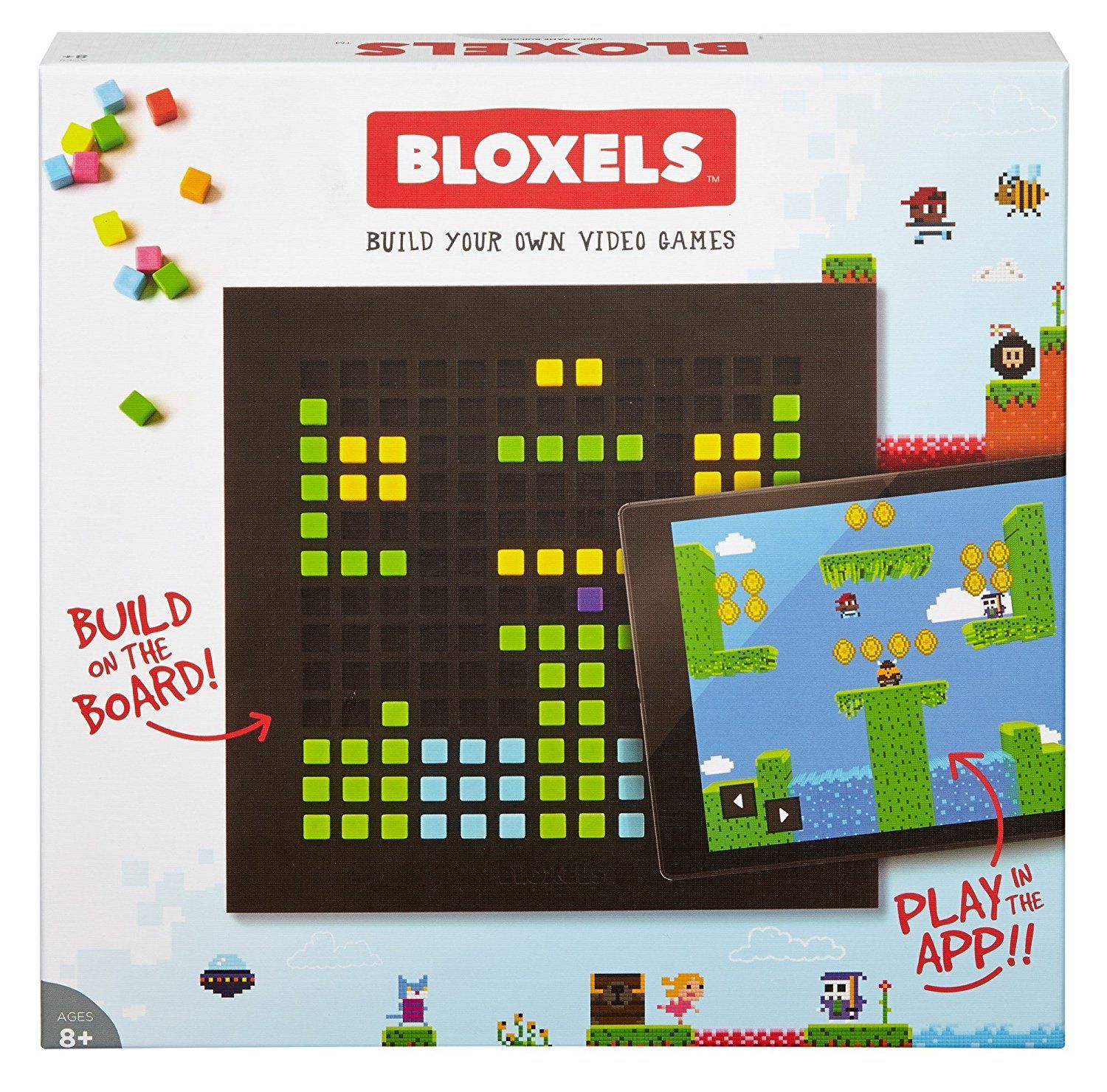 This best-selling kit is a video-game creation platform that allows kids to build with a mix of physical and digital tools. The Bloxels Builder app is free to download to your compatible device. For ages 8 and up.
About $18; Amazon
Klutz LEGO Chain Reactions Craft Kit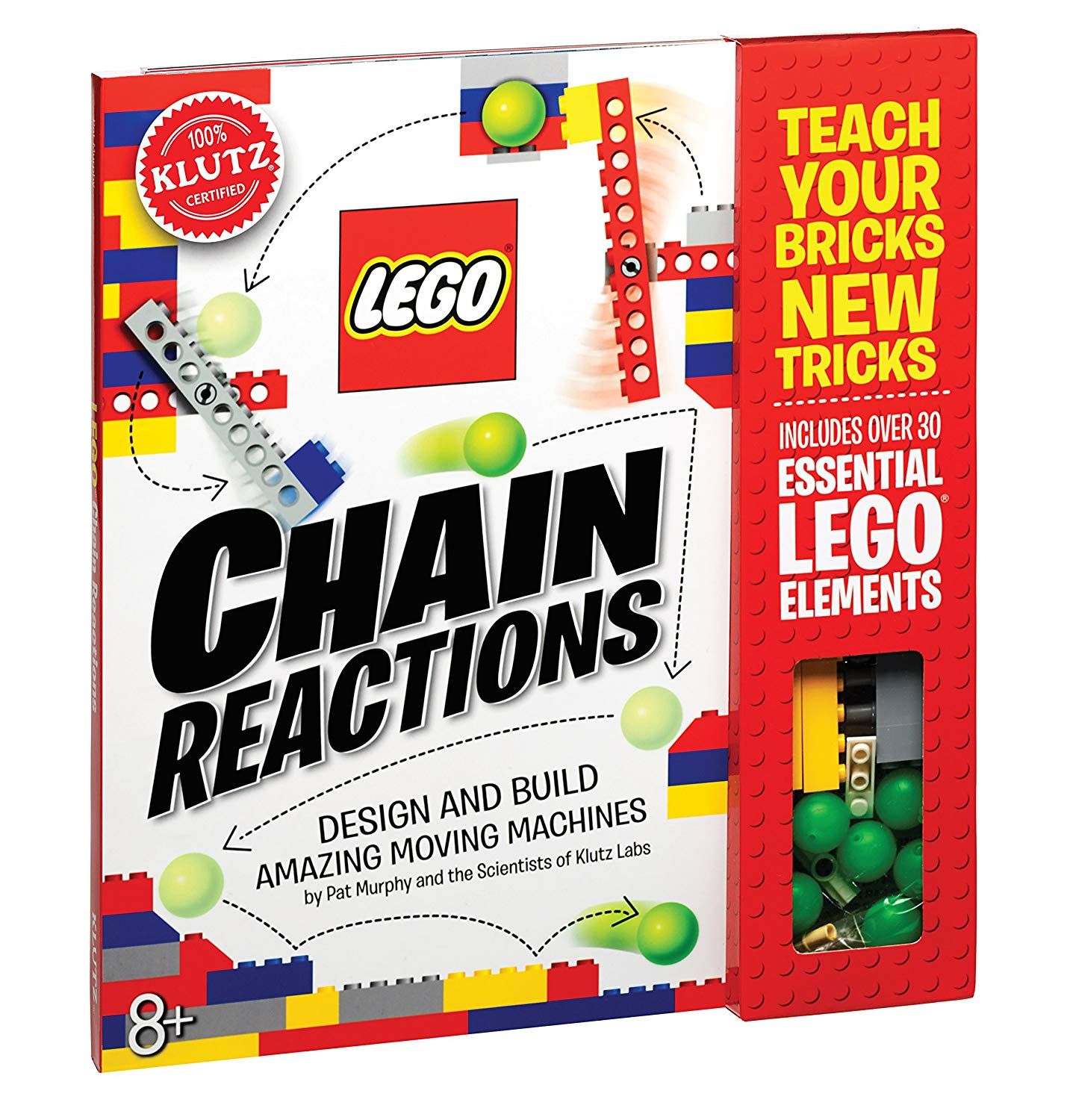 An Amazon #1 best seller, this kit allows kids to design and build 10 amazing moving machines. For ages 8 and up.
About $15; Amazon
Crayola Color Chemistry Set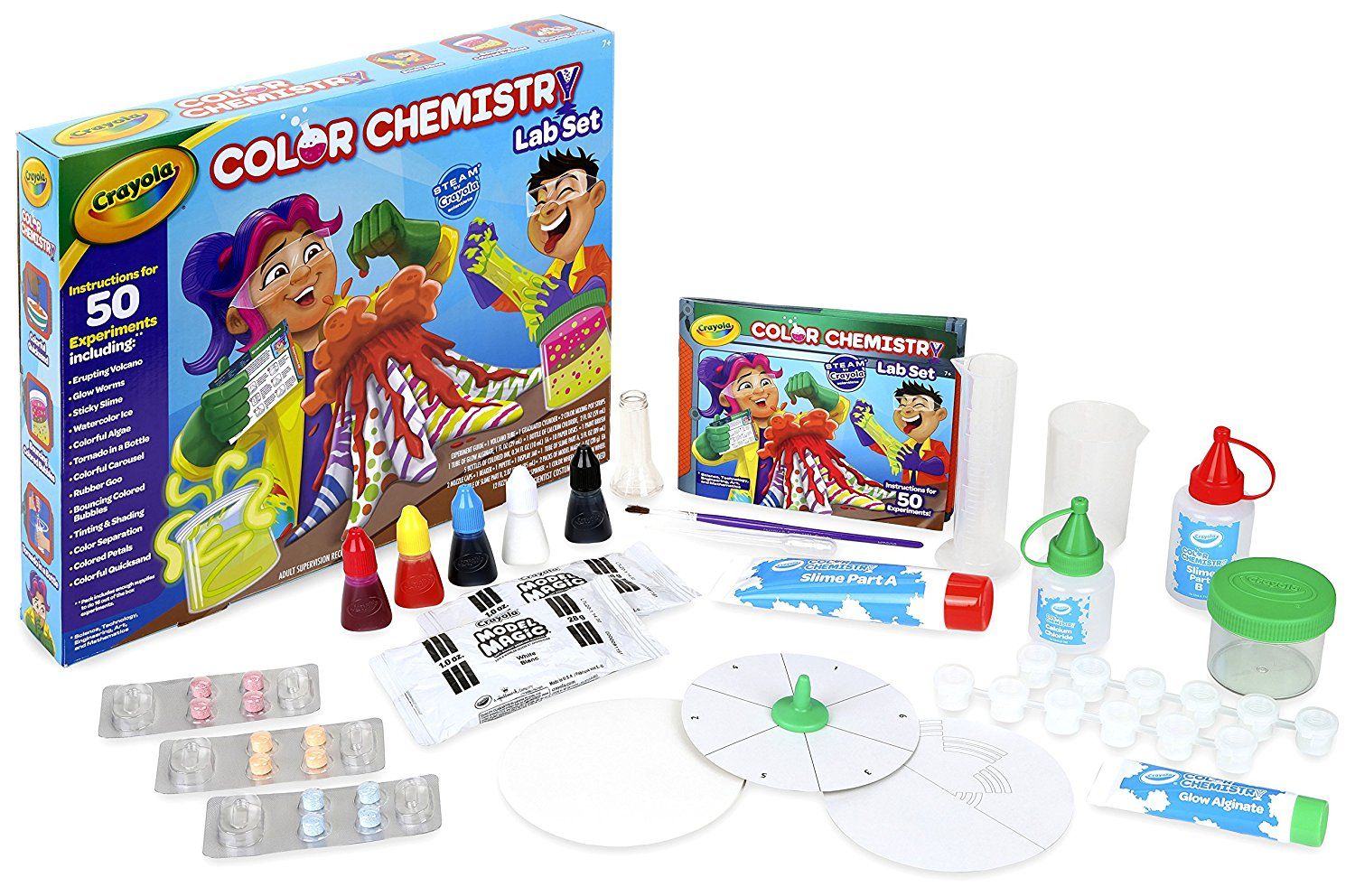 This set blends science, technology, engineering, art, and math together in one lab set, with dozens of experiments developed by Crayola scientists. For ages 7 and up.
About $25; Amazon
Toy Tool Kit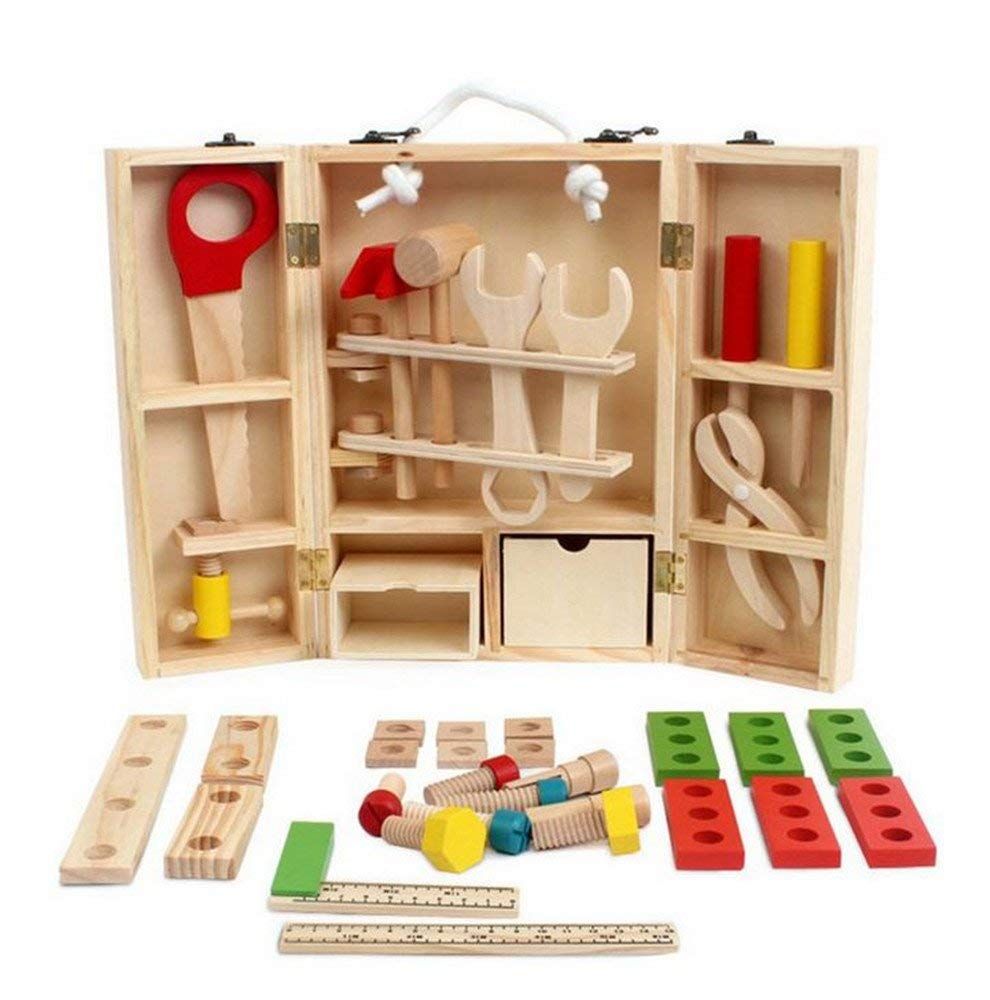 Wooden case features swing-out storage rails holding a selection of brightly painted wooden tools to include a hammer, saw, mallet, screwdriver, spanners, pliers, ruler and set square plus there's lots of screws and bolts. For ages 4 and up.
About $30; Amazon
Snowflake Building Block Kit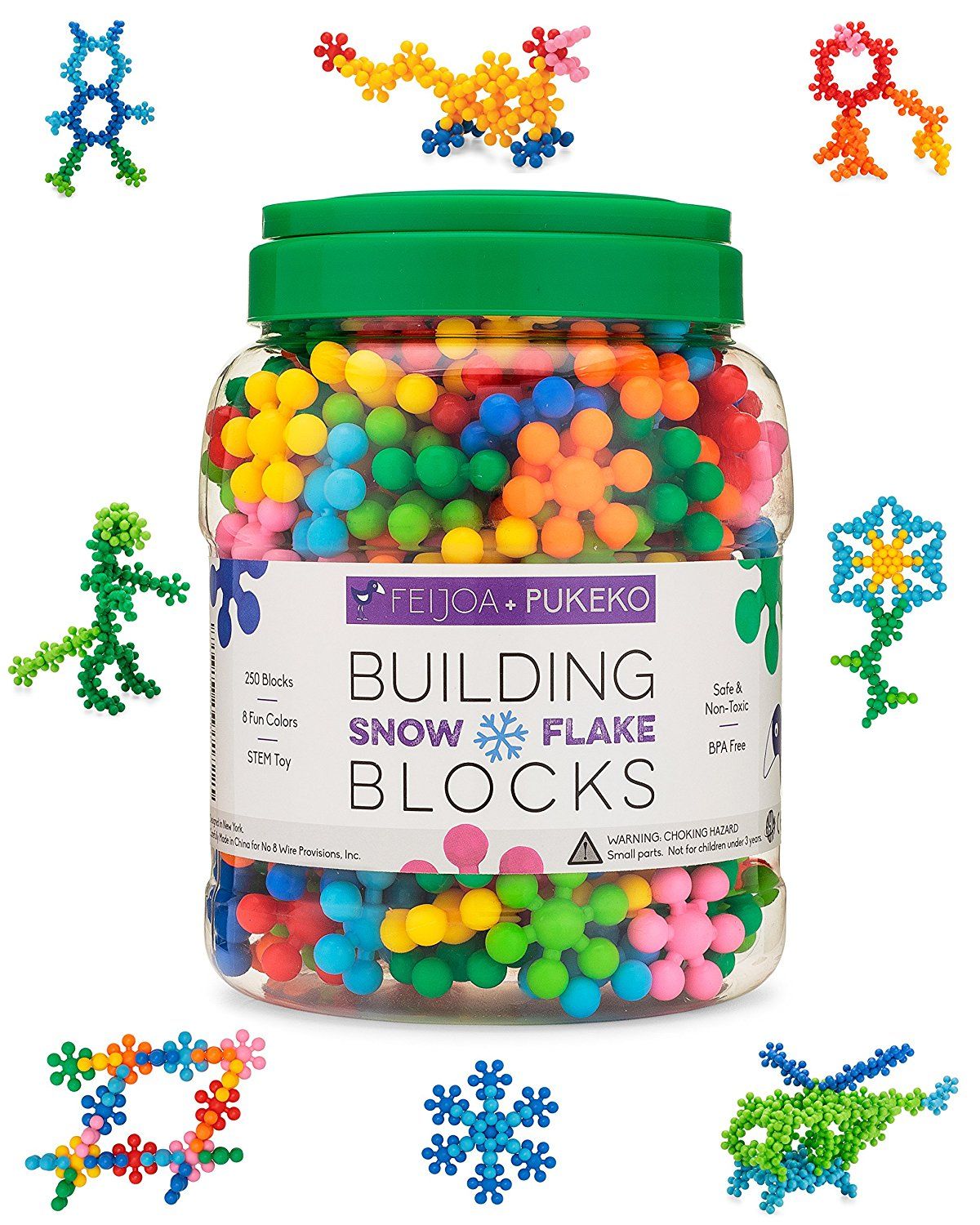 Durable plastic tub containing colorful interconnecting snowflake-shaped plastic blocks that are safe and non-toxic. The blocks are 1.25 inches across. Younger children may need your assistance to connect and disconnect the blocks as you build imaginative freeform shapes. For ages 4 months and up.
About $24; Amazon
Crystal Growing Experiment Kit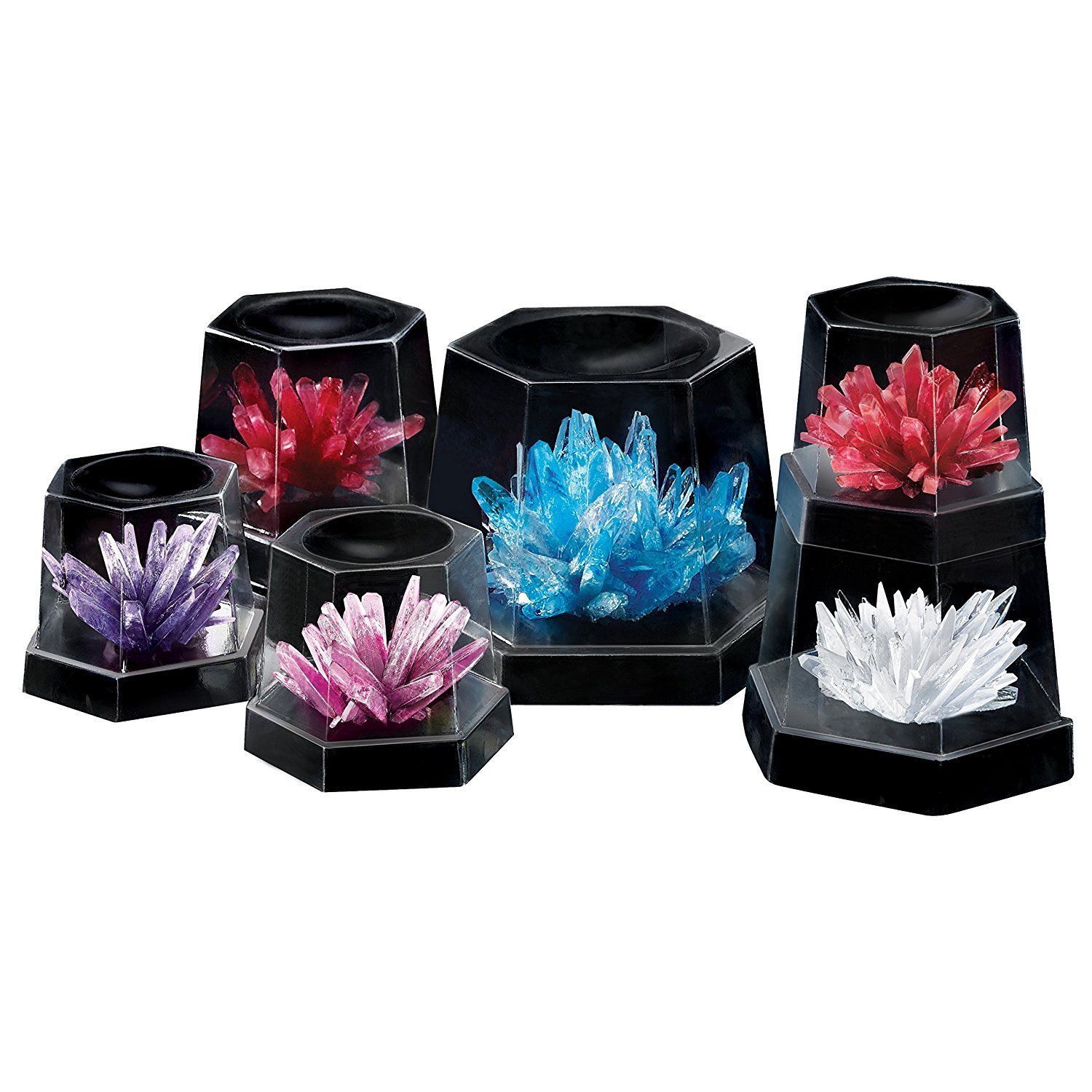 This science kit contains all the materials needed to perform seven different crystal growth experiments. A special display case is included to admire the crystals once they are fully grown. For ages 10 and up.
About $14; Amazon
LEGO Robot-building Toy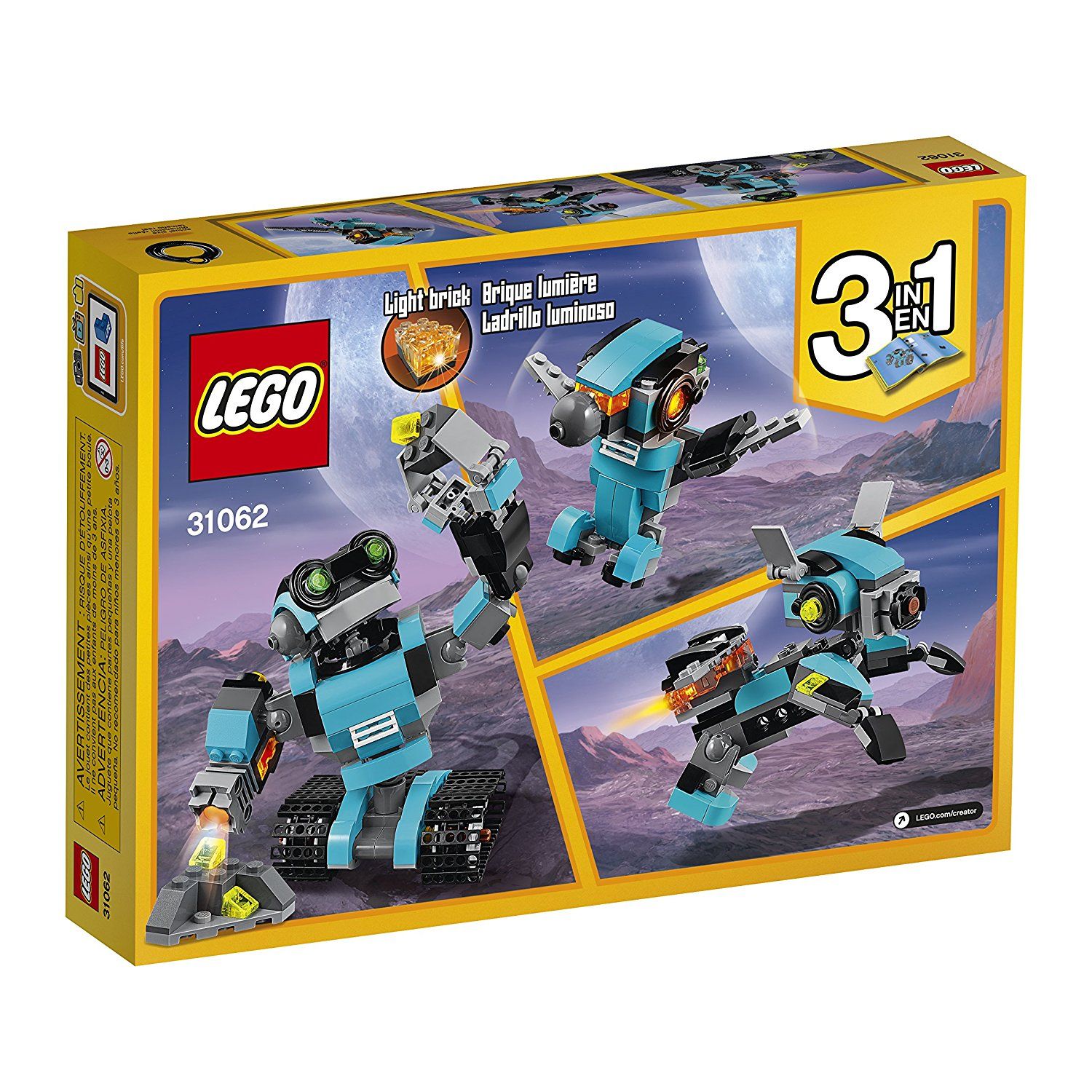 Use included parts to create a robot, dog, or bird. Break down and build again and again. Parts include bright-green eyes, working tracks, rotating body and head, and posable arms with working claw and searchlight. For ages 7 and up.
About $13; Amazon
Light-up Terrarium Kit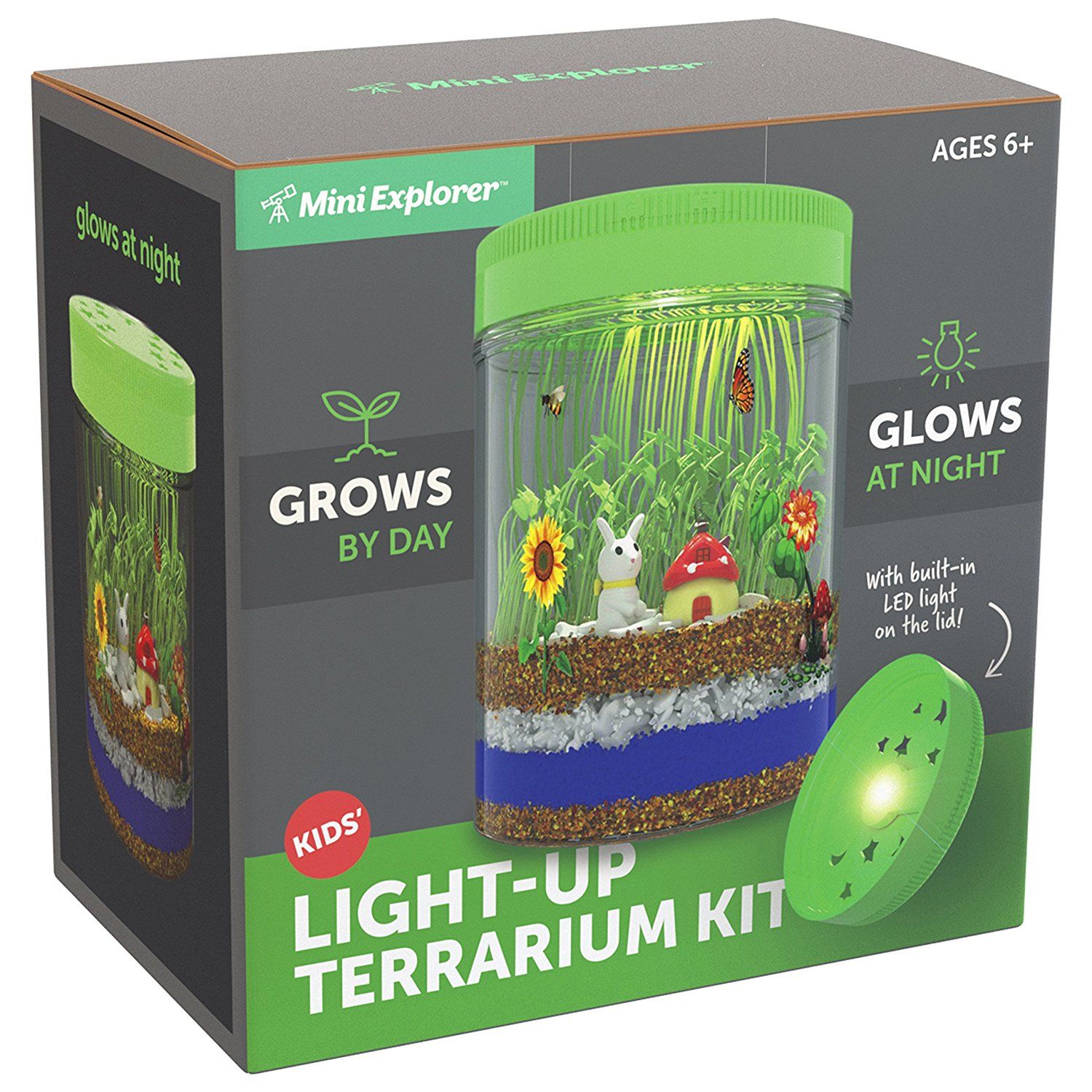 Everything your youngster needs to get growing! Lid with built-in LED light allows your masterpiece to grow by day, and glow by night. For ages 6 and up.
About $30; Amazon
Hearth & Hand with Magnolia Doll Farmhouse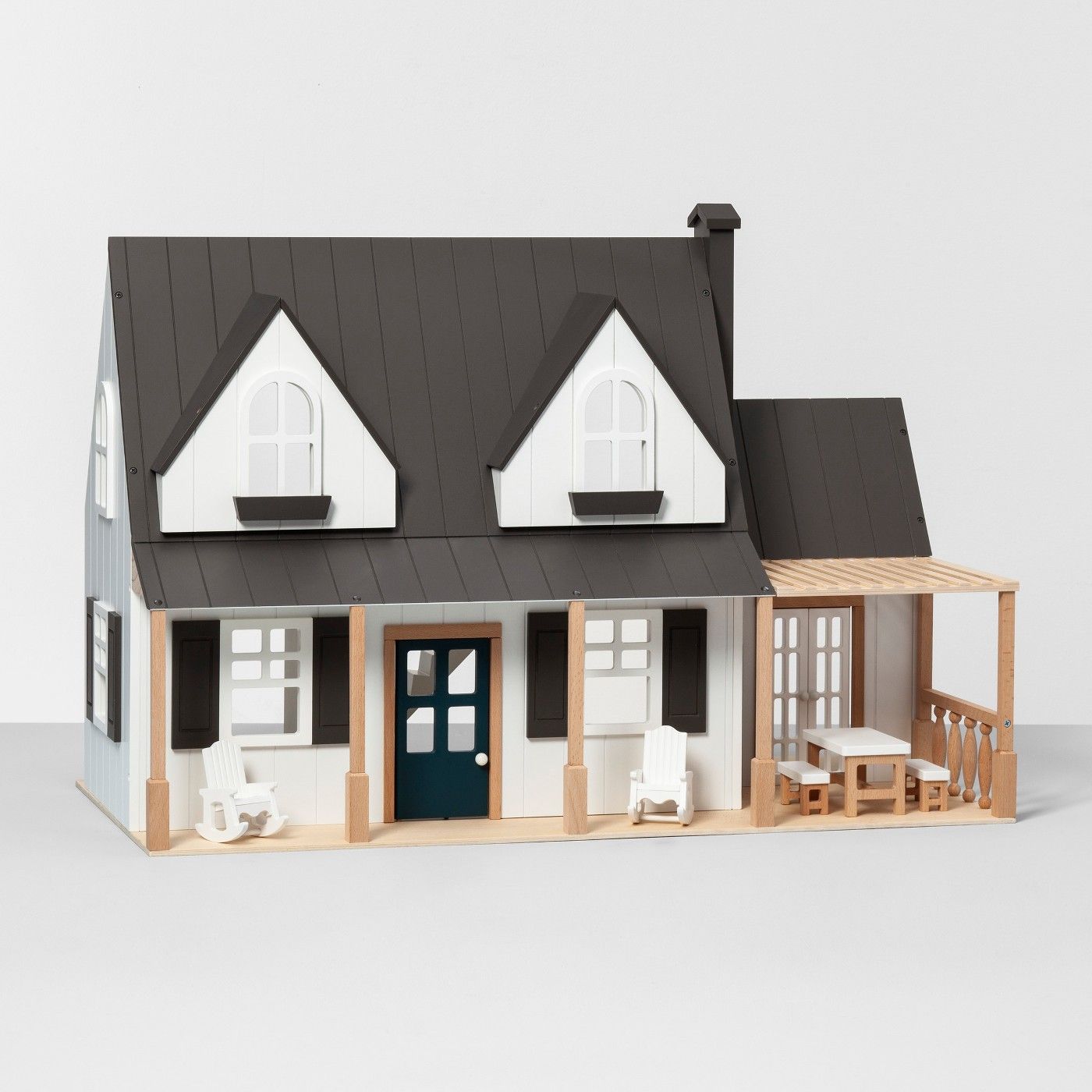 Another Hearth & Hand with Magnolia design, this dollhouse is a farmhouse with a pillared front porch and outdoor seating area, complete with rocking chairs and a table with benches. This two-story dollhouse is over 23-inches high and you'll enjoy the elegant style of the toy as much as the little ones do. Assemble it together! For ages 3 and up.
About $150; Target
---
---
MORE:
Need other cool ideas for kids? Here are 21 more gifts for future DIYers
Or, you can go back to our FULL 2018 Gift Guide
*This post includes affiliate shopping links
---
---
What's on YOUR wish list? Tell us in a comment below