How Entertaining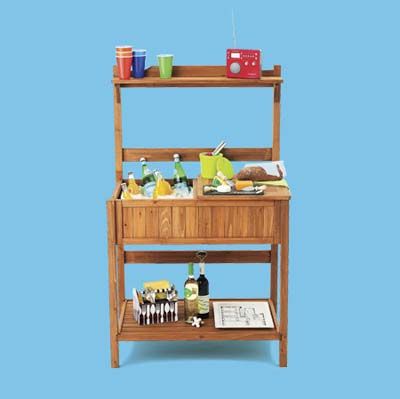 Rather polish your tools than your silverware? Then check out this fir potting bench-turned-entertaining center. Made from an off-duty piece of gardening furniture ($189; gardeners.com) and stocked with practical servingware that boasts a playful DIY twist, it makes a natural gather-round spot for your next get-together.
Nonbreakable Tumblers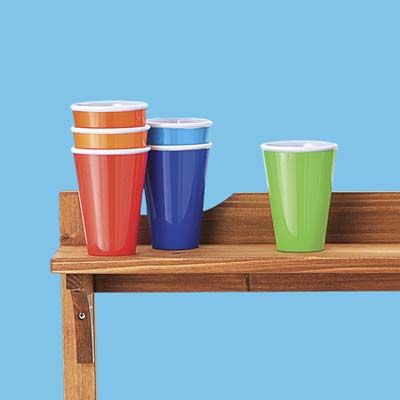 Keep track of who's drinking what with Zak Designs' brightly hued melamine glasses that won't break—no matter how rowdy the action gets.
$25 for six; amazon.com
All-Weather Music Player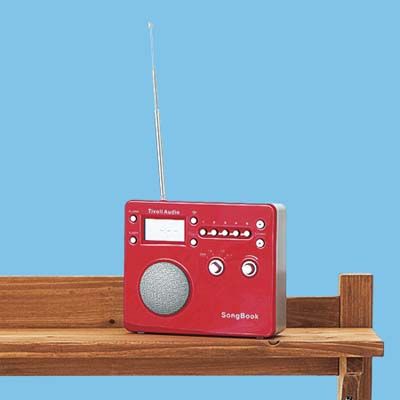 Thanks to a splash-proof rubber case, this iPod-compatible clock radio delivers hi-fi sound, rain or shine.
$200; tivoliaudio.com
Ice-Cream Keeper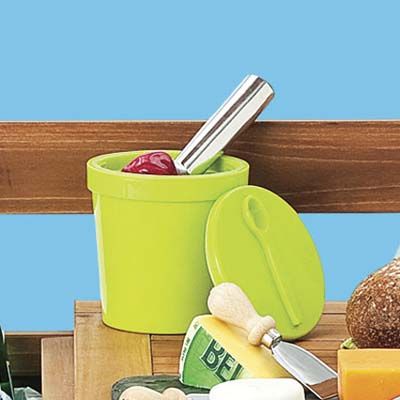 Prevent your favorite pint from melting to mush by bringing it outdoors in an insulated melamine tub that features a lid with a freezable gel pack.
$14; momastore.org
Repurposed-Tile Cheese Board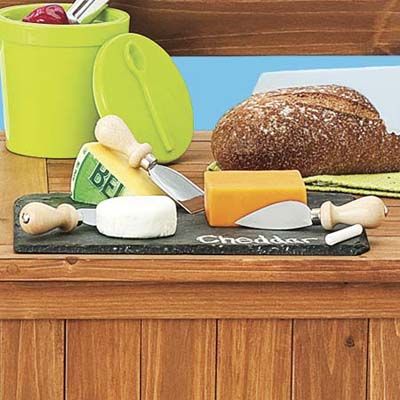 Transform a leftover slate roof or floor tile into a rustic server: Clean the surface with warm soapy water; rinse and let dry. Before serving, use chalk to label each cheese. Then add a set of wood-handled stainless-steel cheese knives for cutting everything from Monterey Jack to Muenster.
$43 for a set of five; surlatable.com
Plastic Cake Saw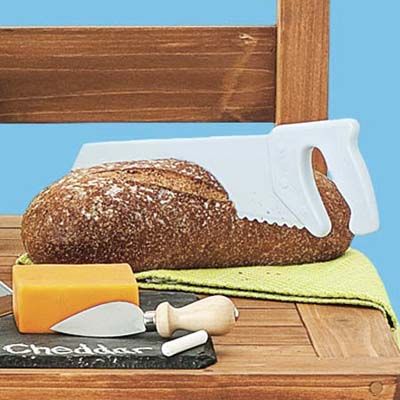 Show off sharp carving skills with this 11-inch-long replica of a serrated handsaw, designed for use on baked goods.
$9; fredflare.com
Toolbox-Style Flatware Holder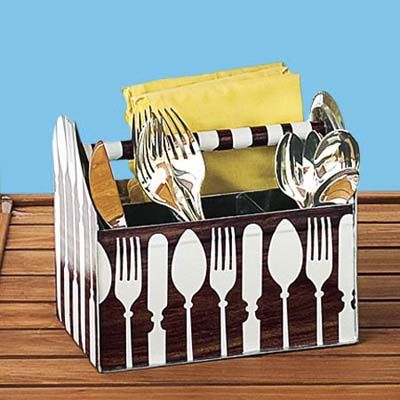 Keep napkins and utensils at your fingertips in a metal caddy covered with a woodgrain-backed print of the very items it contains.
Hardware Bottle Stoppers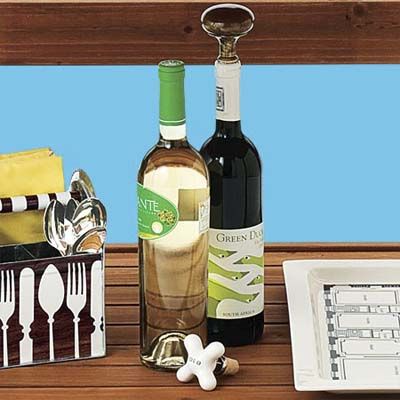 Crafted from porcelain faucet handles and vintage doorknobs, these plugs make sealing a bottle almost as exciting as popping the cork.
From $22; knobstoppers.com
Blueprint Platter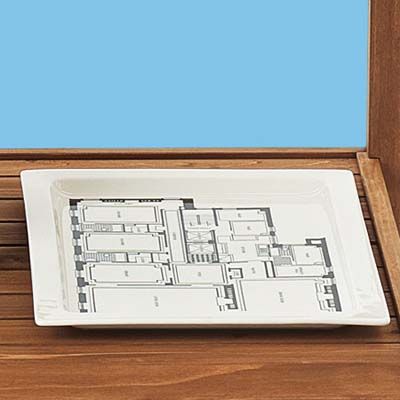 This 12-by-16-inch porcelain plate, adorned with a detailed floor plan, lets the house-obsessed serve in style.
$33; fishseddy.com
Space Saver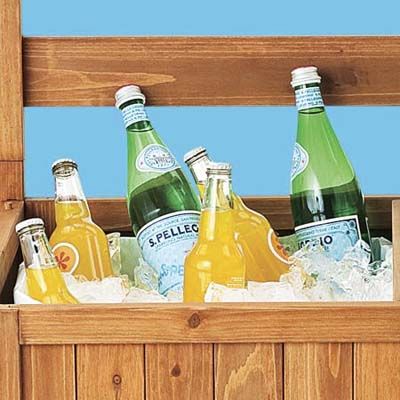 If you don't have room for an ice chest, keep drinks chilled in the potting bench's watertight plastic soil bin.