Project details
Skill
3

out of

5
Moderate
Requires strength to maneuver a stone top and some minor plumbing smarts.
Cost
Starting at $200 for stone top, plus cost of the dresser
Few vanity styles complement a traditional bathroom design as well as the dresser profile, which handsomely blends modern function with the wash—basin look that was so common before indoor plumbing.
To get one for a bath today, you can choose from the many furniturelike vanities available on the market. Or, if you're handy, you can easily convert a beautiful old dresser—or a modern one if that's your style—into a sink cabinet. You're best off choosing a chest with doors and as few drawers as possible to better to accommodate the plumbing. Read on to see what's involved in making an old bureau into a new sink station, or find a premade unit that suits your space.
Don't want to build it yourself? Then buy it:
Many new dresser vanities mimic fine old furniture; this antique look-alike has the cabriole legs, carved relief, and curved lines of a Louis XV chest. Single-basin vanity, About $950; Belle Foret
See more dresser vanities to purchase.
Step 1
Build a Vintage-look Dresser Vanity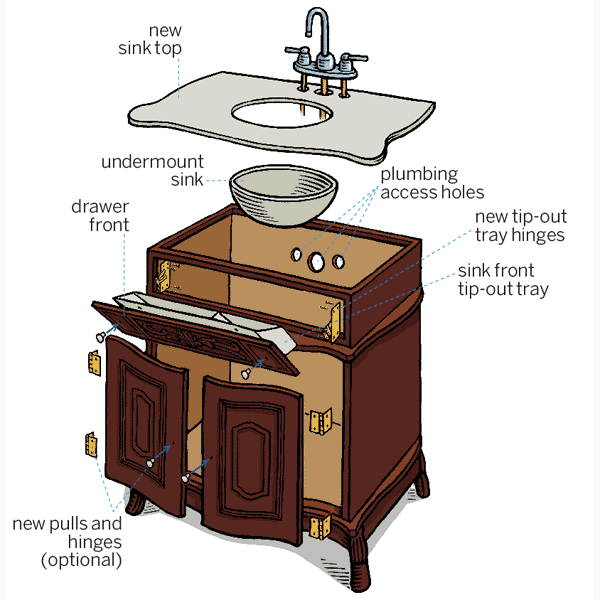 You can turn an old dresser into a vanity by reconfiguring the top drawer, drilling holes for the plumbing, and installing a new top and sink
Step 2
Convert the Drawer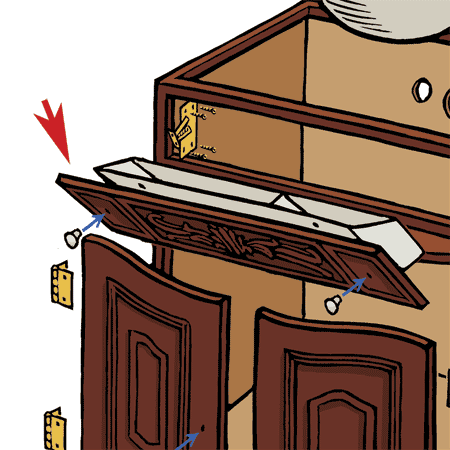 Pull out the drawer and detach the drawer face. Set aside the back, sides, and bottom. Attach a new tip-out tray to the drawer front.
Step 3
Remove the Top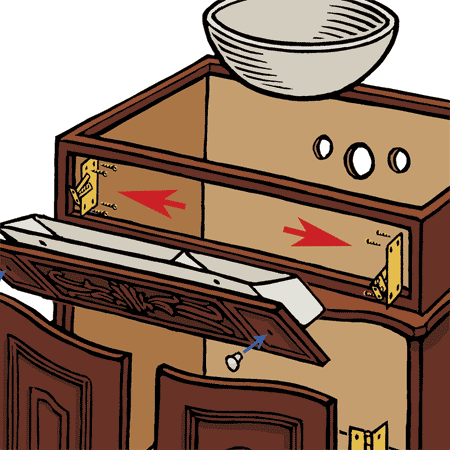 Unscrew the wood top from the dresser carcass by accessing the fasteners through the drawer opening.
Step 4
Cut Plumbing Holes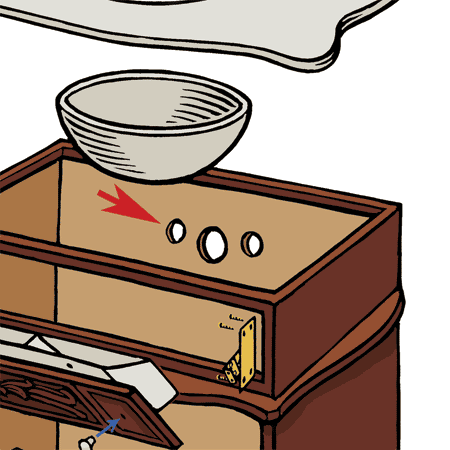 Scrape white chalk onto the cut ends of your bathroom's existing plumbing, then push the dresser against the pipes to mark their locations on the vanity back. Cut holes with a drill/driver fitted with the appropriate hole saws.
Step 5
Install the Top and Sink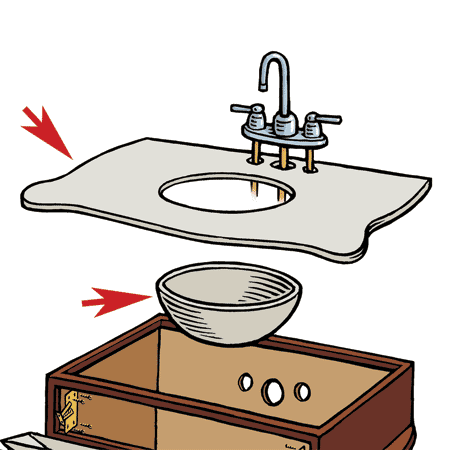 Set the new stone counter in a bead of caulk, which is enough to keep the heavy top from shifting. Install the undermount sink. Attach the new drawer with tray hardware. Change pulls and hinges if desired.
Step 6
Connect the Plumbing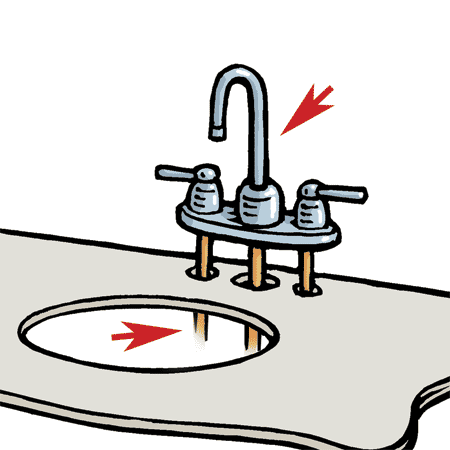 Run the piping from the wall through the back of the dresser and connect it to the sink and faucet.