What's a plunge pool exactly? A plunge pool can fit nearly anywhere in a yard or patio—and is the perfect place for leisure and relaxation. See the plunge pool installation at our 2020 Idea House: The Farmhouse in Fairfield County and get inspired to take the plunge!
Inspiration for the Plunge Pool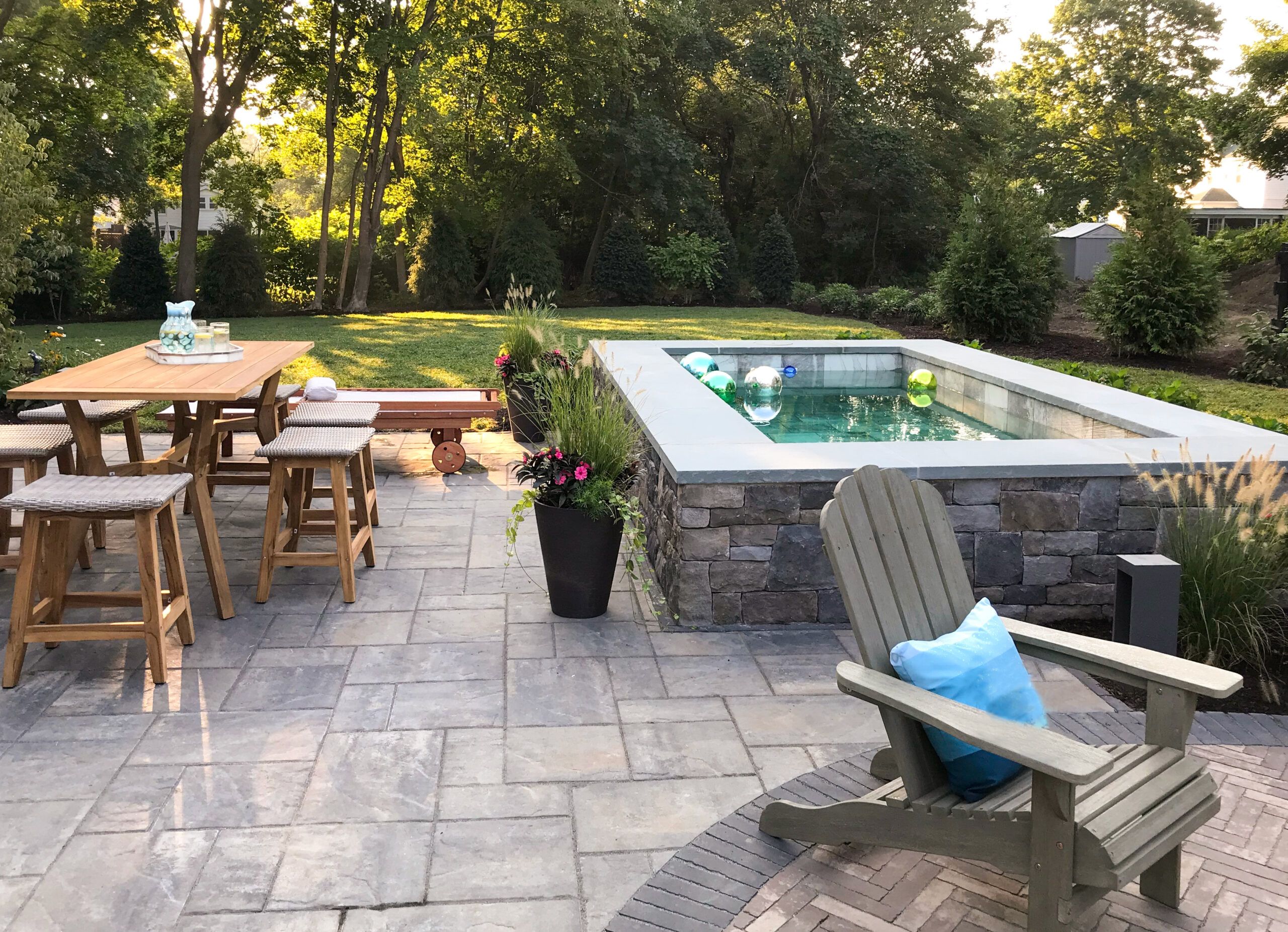 The builder of our 2020 Idea House loved the organic feel, easy installation, and low maintenance of the plunge pool that we featured in our 2018 Idea House (shown here) in Narragansett, RI, so much, that he's installing the same model at his Modern Farmhouse in Norwalk, CT.
Plunge Pool: Soake Pools
Prep Work for the Plunge Pool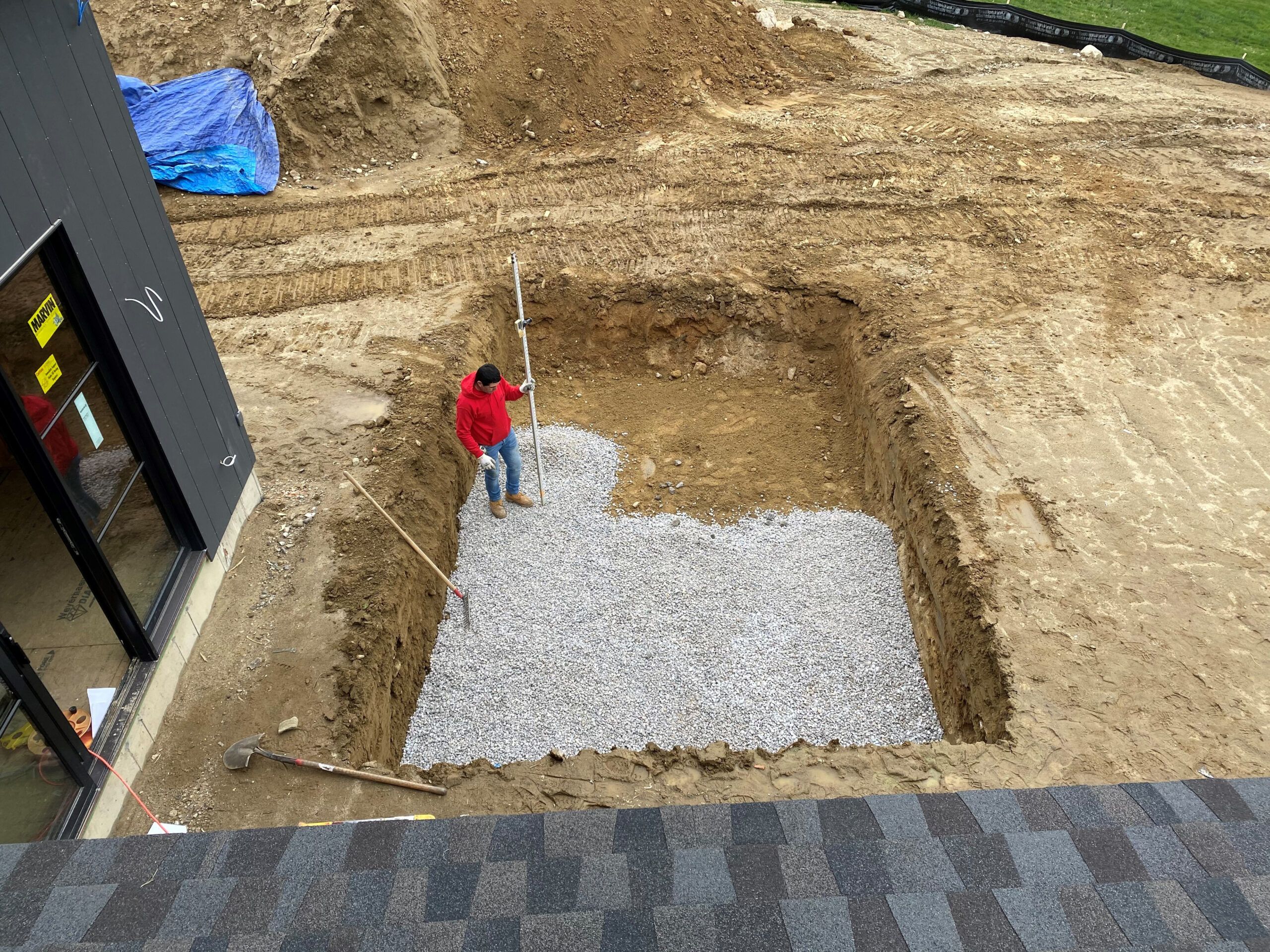 In preparation, the crew dug a trench slightly larger than the 13-by-7-foot plunge pool, and lined it with gravel. The pool is just a touch over 5-feet deep, and will sit about 18 inches above the ground.
Laying the Pool Pipelines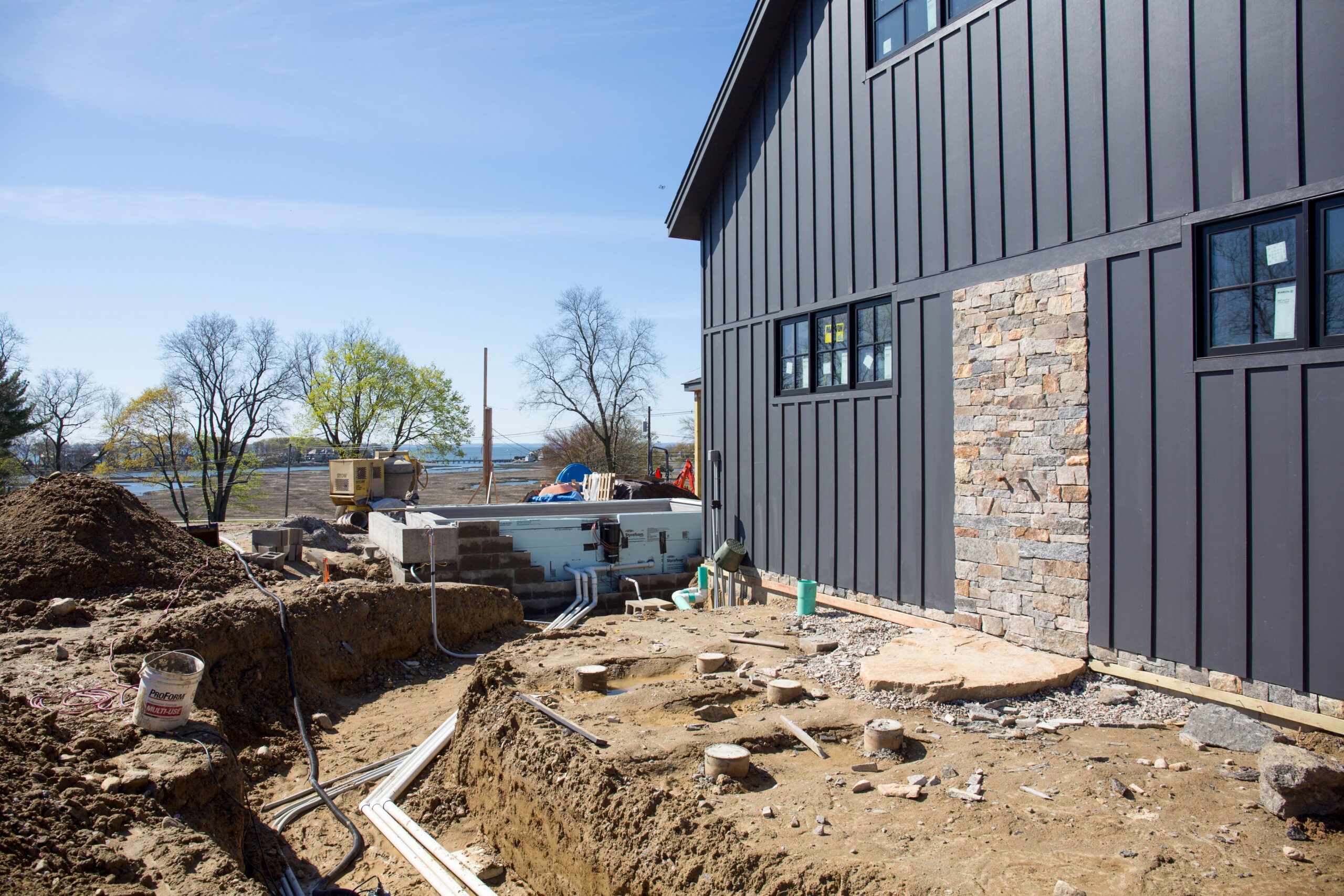 A trench conceals pipes that run between the soaking pool on the side of the house, and the heater and filter around the back.
Plunge Pool Delivery
Scroll through: The 18,000-pound precast concrete pool is delivered on a flatbed and lowered into place.
Heated Like a Hot Tub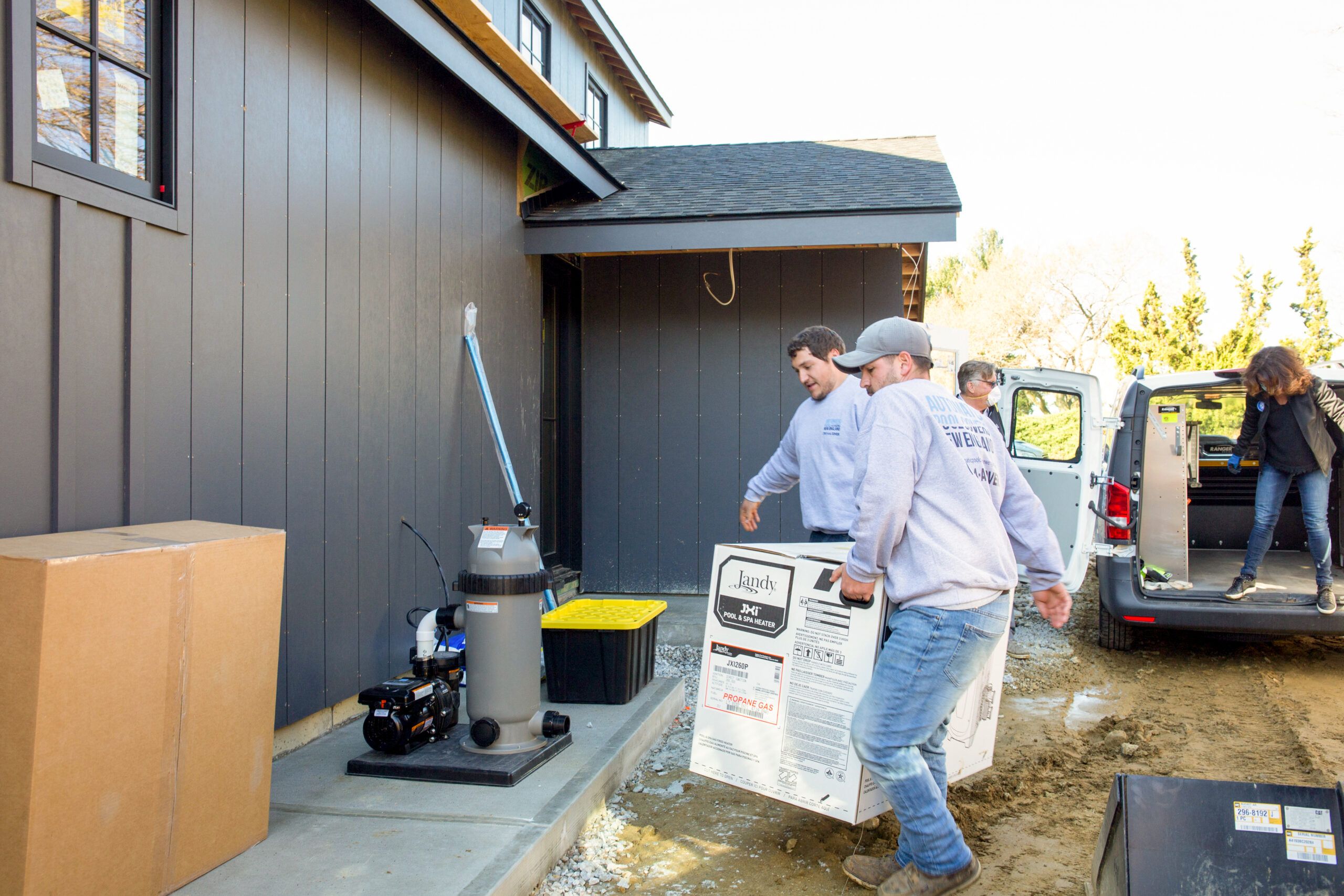 Crew members haul the pool heater onto a pad in back of the house, which will enable the homeowners to enjoy it year round. Builder Jerry Effren opted for a saltwater sanitation system, which simplifies maintenance and requires fewer chemicals.
Pool heater: Jandy
Pre-Finished with a Choice of Tile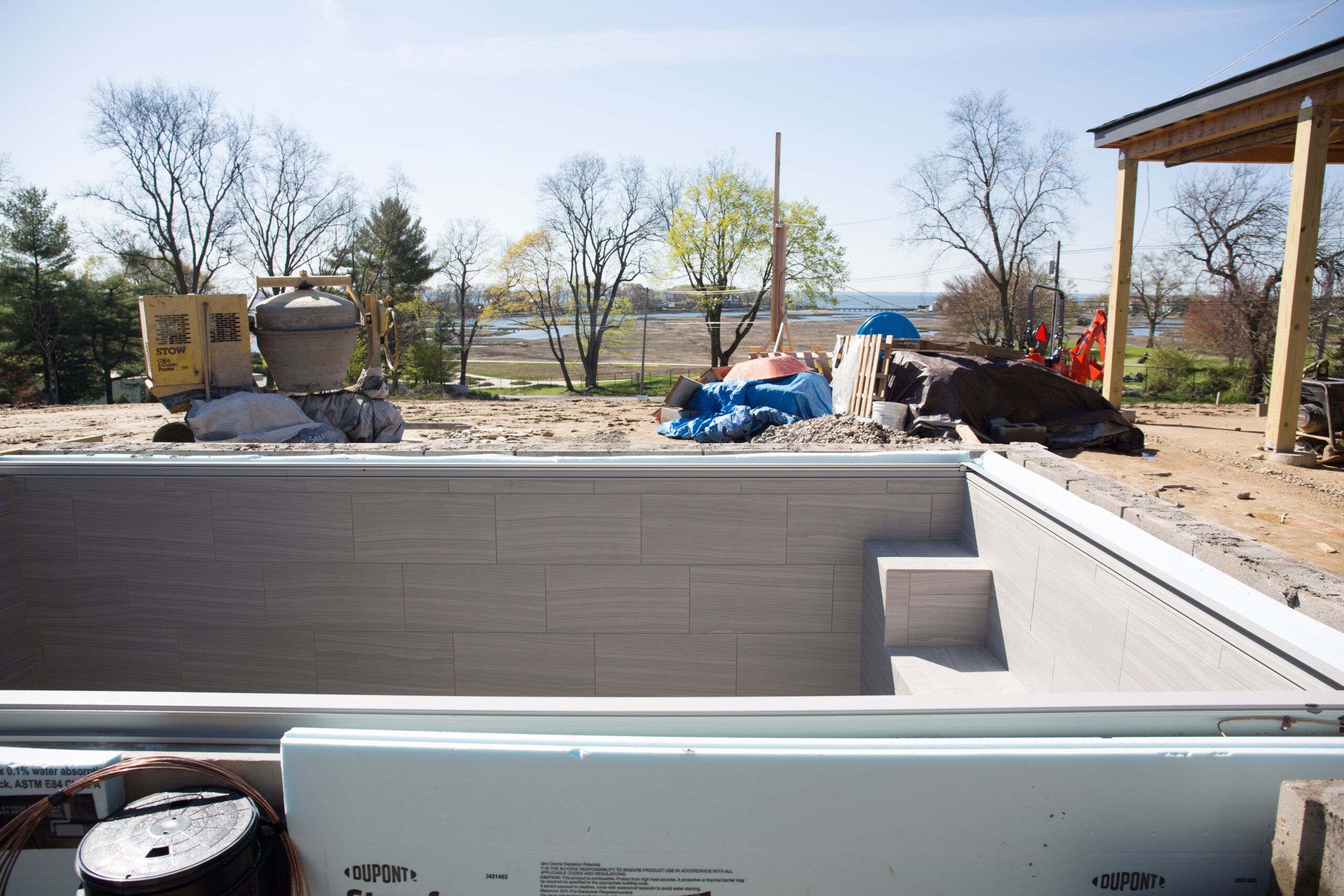 The interior of the precast soaking pool is pre-tiled for an efficient installation. A step down to a bench seat offers a comfy place to cool off. Two-inch foam panels will provide insulation around the outside.
No Pool Fence Required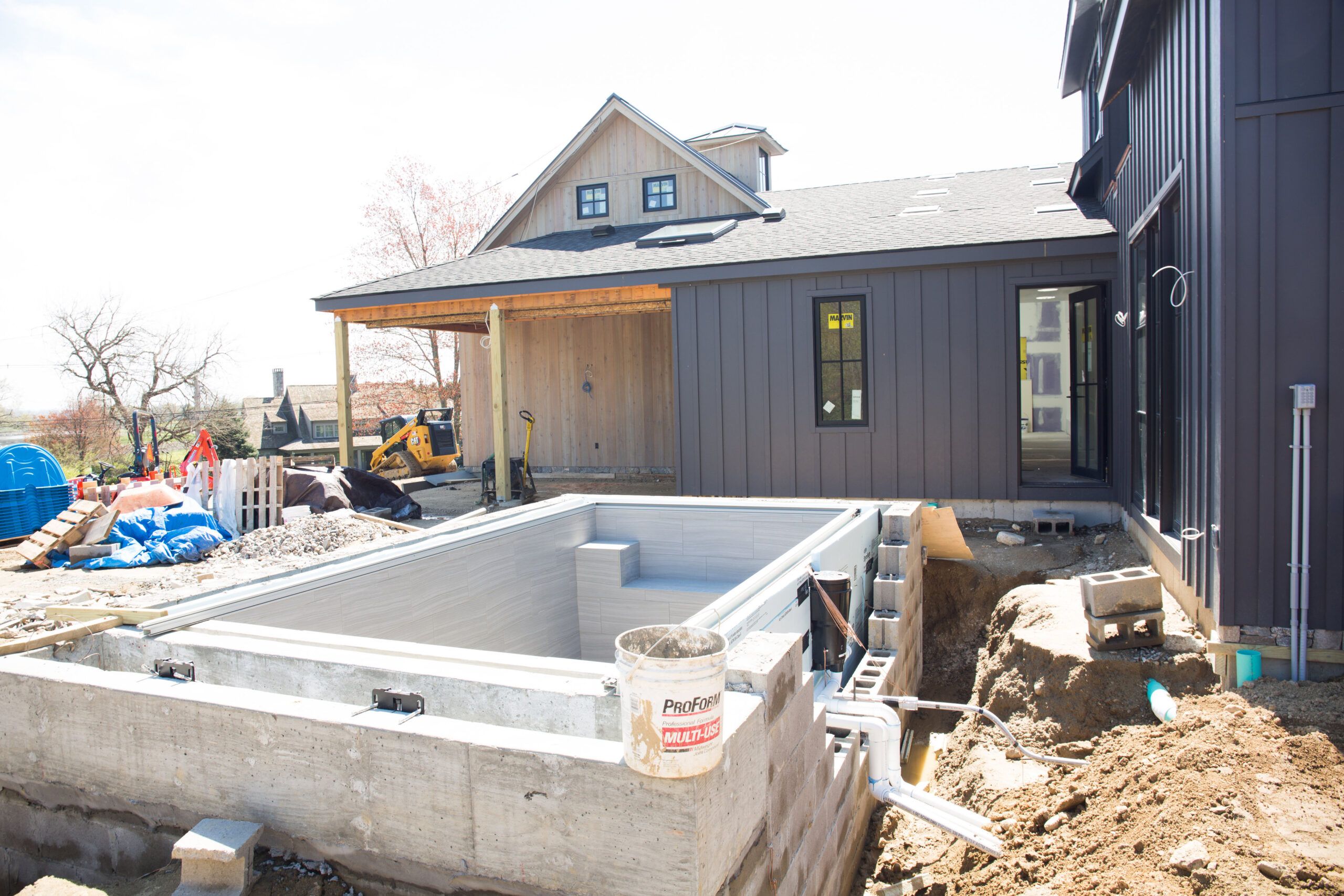 A concrete vault at one end of the pool will house its automatic safety cover. In many towns, this optional lockable cover eliminates the need for a fence. (Contact your local municipality to confirm your town's guidelines).
Finished with Decorative Stone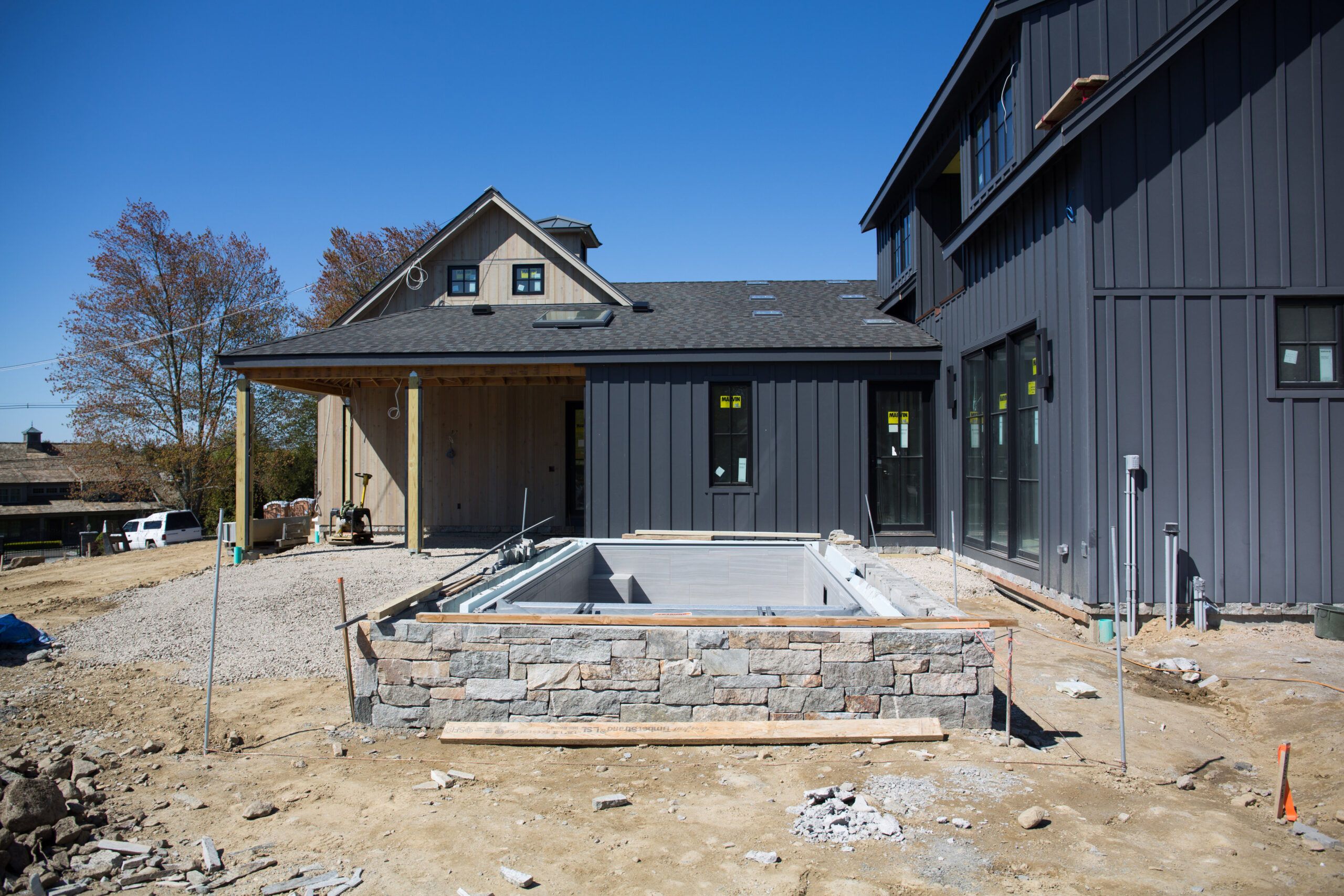 The same stone used on the house is applied to the outside of the pool to help it blend in with its surroundings.
Plunge Pool: Soake Pools