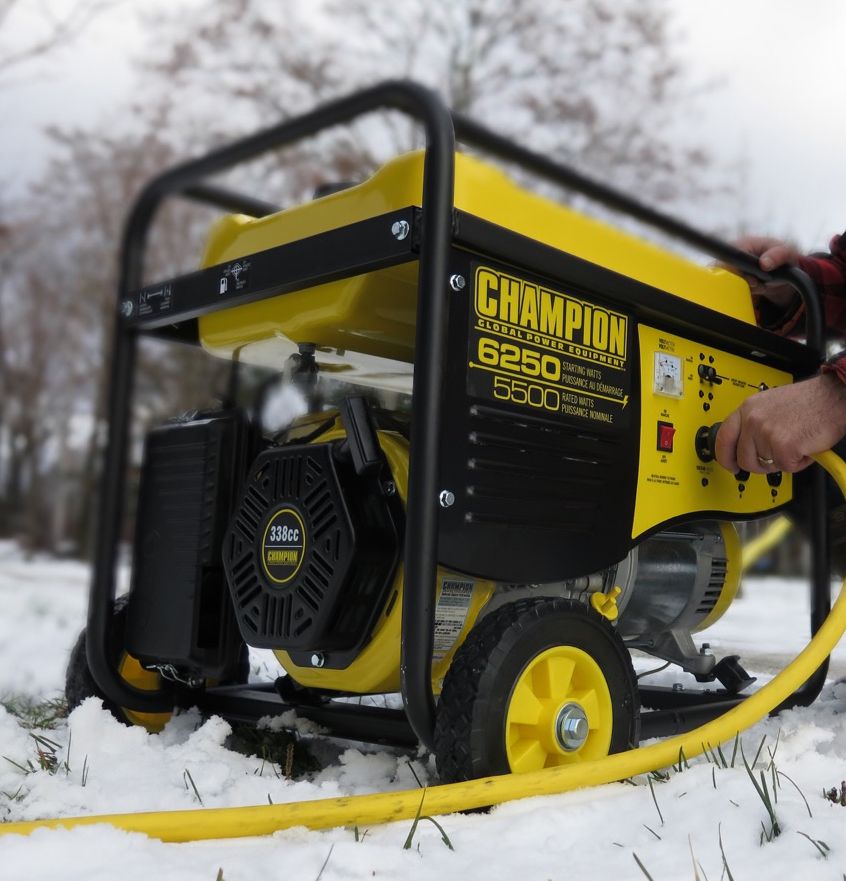 There Are Two Main Types of Generators to Choose From:
PORTABLE
The less expensive option for temporary backup electrical service, portable generators range from just $500 to $2,000, and they can play an important role in getting you through an outage by powering a few essential appliances. They are manually operated and powered by gasoline or propane. You need to be at home at the time of the power loss to pull the generator out of the garage, fill it with gas, and turn it on. Portable generators can consume significant amounts of fuel if run continuously, so you'll need to keep fuel on hand and be prepared to periodically replenish the tank, which could be problematic if a storm prevents you from reaching the next service station.
WARNING: Never run a portable generator in an enclosed space, like a garage or basement. Place it at least 15 feet away from the house and face the exhaust away from windows and doors to reduce the risk of deadly carbon monoxide poisoning.