Classic Welcome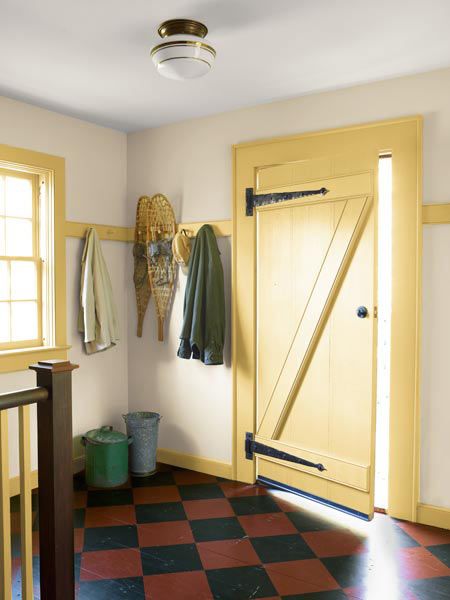 Barn doors aren't just for the farm anymore—they're one of the most sought-after features for homes of all styles. Whether you want an attention-grabbing entry, like the yellow mudroom door shown here; a space-saving solution, or an attractive way to divide rooms, there's a sliding barn door appropriate for your home. Read on for 11 beautiful options.
Want to create your own? See How to Build a Sliding Barn Door.
Double-Duty Barn Doors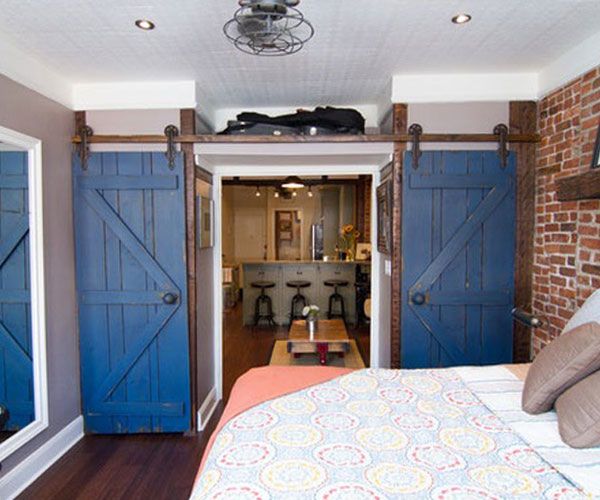 This savvy TOH reader used a set of sliding barn doors to separate the bedroom from the living space in her New York City apartment. When opened, as shown here, they cover two hidden closets.
Find more ideas from readers: The Search for America's Best Remodel
Barn Bedroom Doors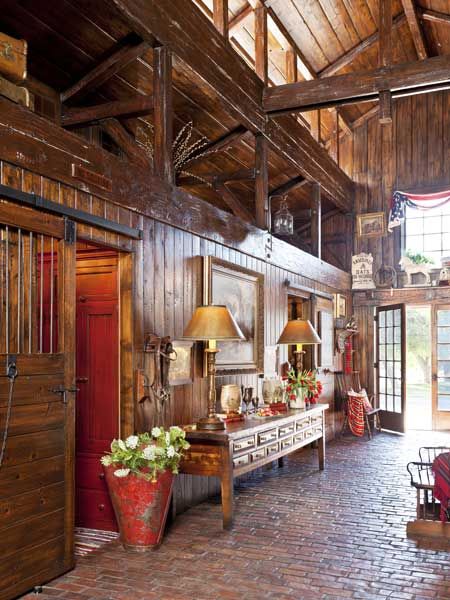 Interior designer Gail Claridge converted a mid-century horse barn into her home. Former stalls now hold bedrooms and baths behind sliding doors.
See the full story: Homes That Make Us Just So Barn Proud
Room Divider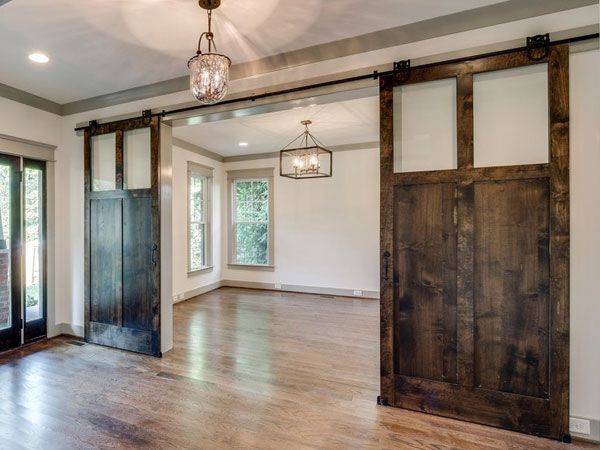 In this open-concept home, large sliding barn doors are used to create a little privacy as needed, without permanently closing off the rooms. High windows on the door design allow for light to pass between the rooms.
Find an interior rolling-barn-door hardware kit like the one used here from Custom Service Hardware.
Closet Sliders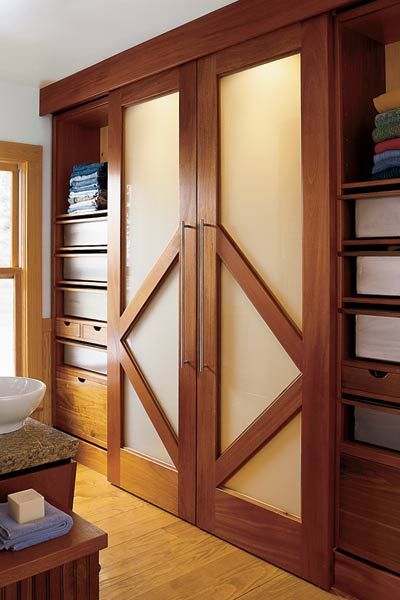 To keep an open-feel in this master bathroom, sliding doors made of walnut and frosted glass can be closed to conceal a walk-in closet. Built-in dressers flank the closet.
See all of this redo: Central Fixtures Transform an Open Bath
Farmhouse Entertaining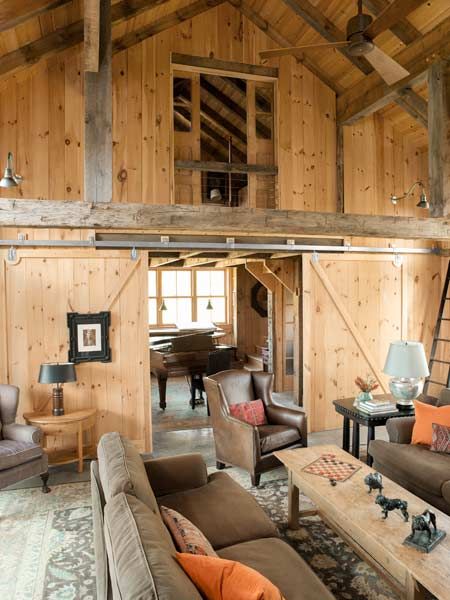 An airy great room adjacent to guest rooms invites socializing, but barn doors upstairs and downstairs close when guests turn in.
See more from this historical country home: A Farmhouse Renewed with Grit and Polish
$40 Salvaged Door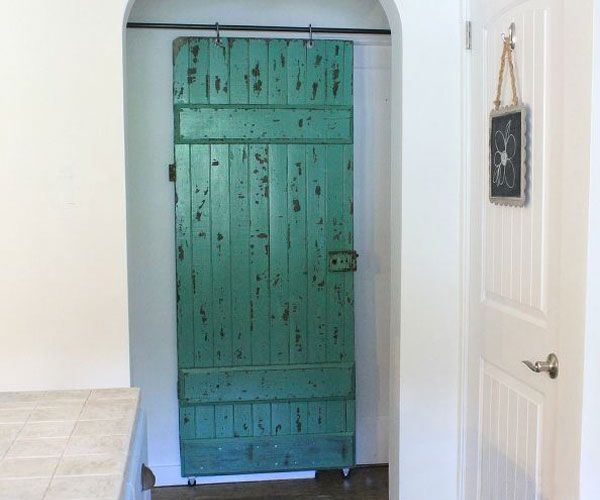 Brenda, who blogs at Cottage4C.com, found this old green door at her local ReStore and used simple hardware-store materials to hang it in her home.
See how she did it: Old Door and Plumbing Supplies
Rustic Wood Doors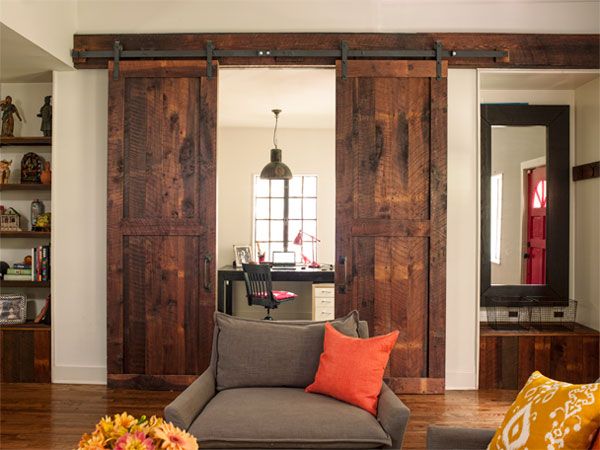 These tall doors were used to set off a first-floor office alcove. They also make a handsome focal point in the living room, open or closed.
Tour the entire home: A 1940s House Makes a Fresh Start
Barn-Style Pantry Doors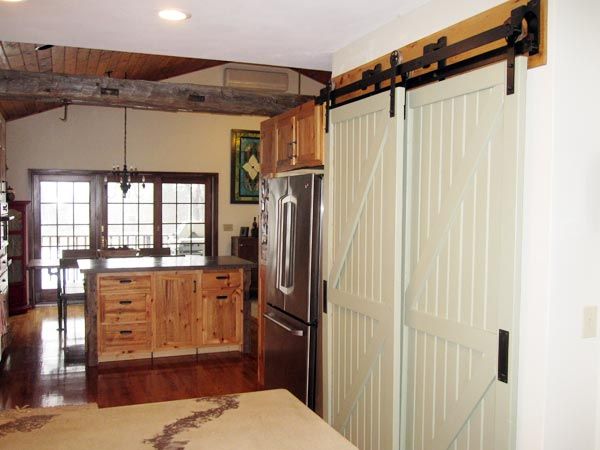 Inside the kitchen of a 110-year-old farmhouse, TOH reader Jeff M. replaced old swinging doors to the pantry with a set of sliding barn doors. He included the hardware to add even more character.
See more great pantry ideas: Best Reader Pantries 2013
Disguised Pantry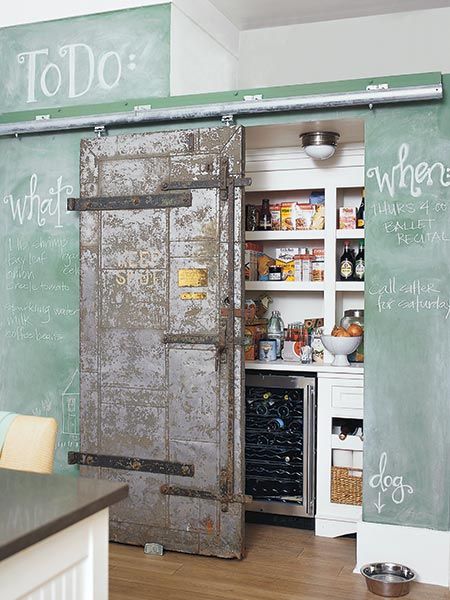 In a narrow kitchen, a fully loaded grid of open shelves and cabinets disappears behind this distressed sliding door.
Find more storage ideas we love: 10 Hardworking Rooms That Make Life Easier
Small Master Suite Solution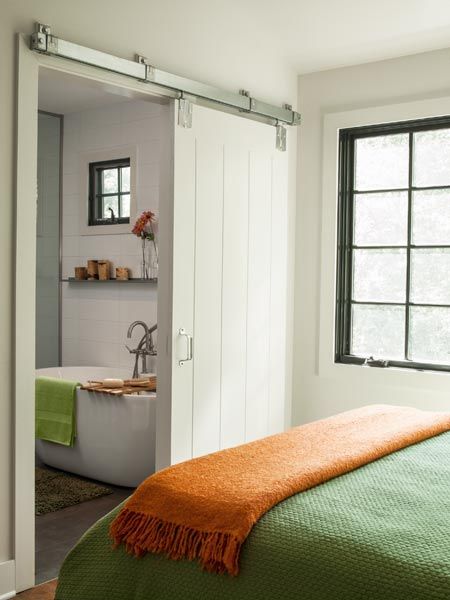 In a small bedroom with bath en suite, a sliding barn-style door closes off the bath without taking up extra space.
See other details we loved from this home: A 1940s House Makes a Fresh Start
Laundry Room Doorway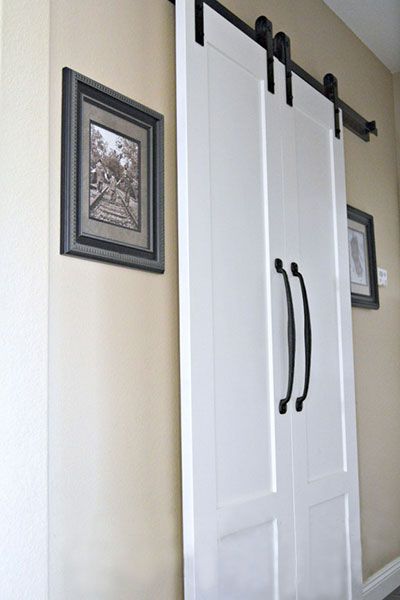 Kristin, blogger at My Uncommon Slice of Suburbia added a sliding barn door to maximize space in her laundry room. The old door swung inward to the tiny workspace. Now, the doors don't get in the way.
See how she did it: Maximize a Small Space With Barn Doors