Suburban Hodgepodge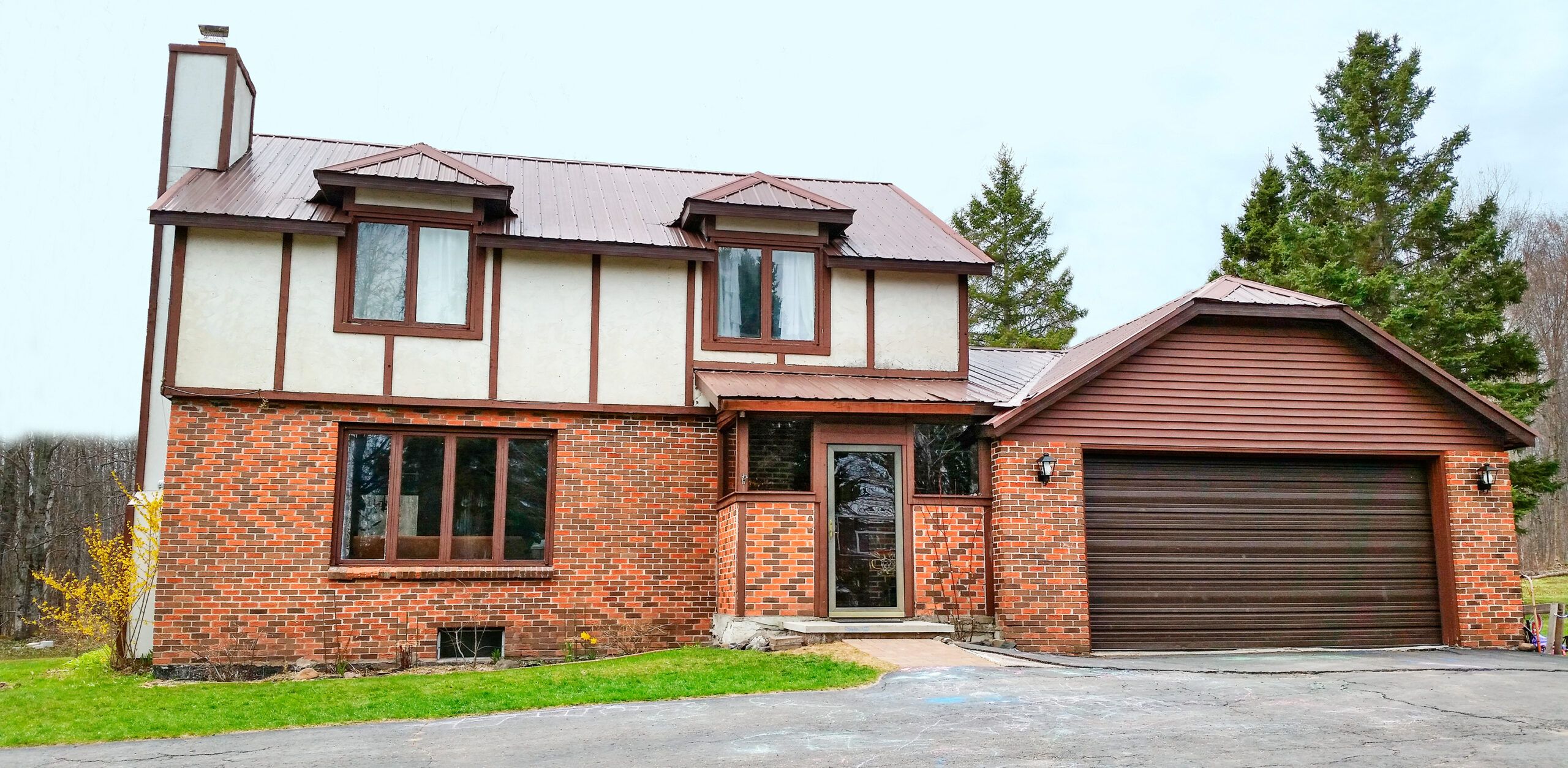 Its rural location, in the Upper Peninsula town of Chassell, MI, and roomy interior made this 1970s brick-and-stucco house a good fit for Tyler and Heidi Jouppe and their nine children. But the home's suburban style doesn't reflect its rustic setting, and 40-plus years of harsh winters have taken a toll on the now-crumbling exterior. "We need help," Heidi says.
Rustic Blend

So we asked local architect Heather Sewell to give the house a fresh look. To create more cottage-in-the-woods appeal, she suggests replacing the brick and stucco with wide lap siding in hard-wearing fiber cement. She'd endow the relatively flat facade with both dimension and function by adding a wraparound porch and gabled portico framed in locally milled timber. Elsewhere, she'd opt for durable man-made materials that blend seamlessly with the home's natural tones and textures.
"We love the porch and rock-covered chimney," says Heidi of the new design. "Thanks for the inspiration!"
Reliable Roofing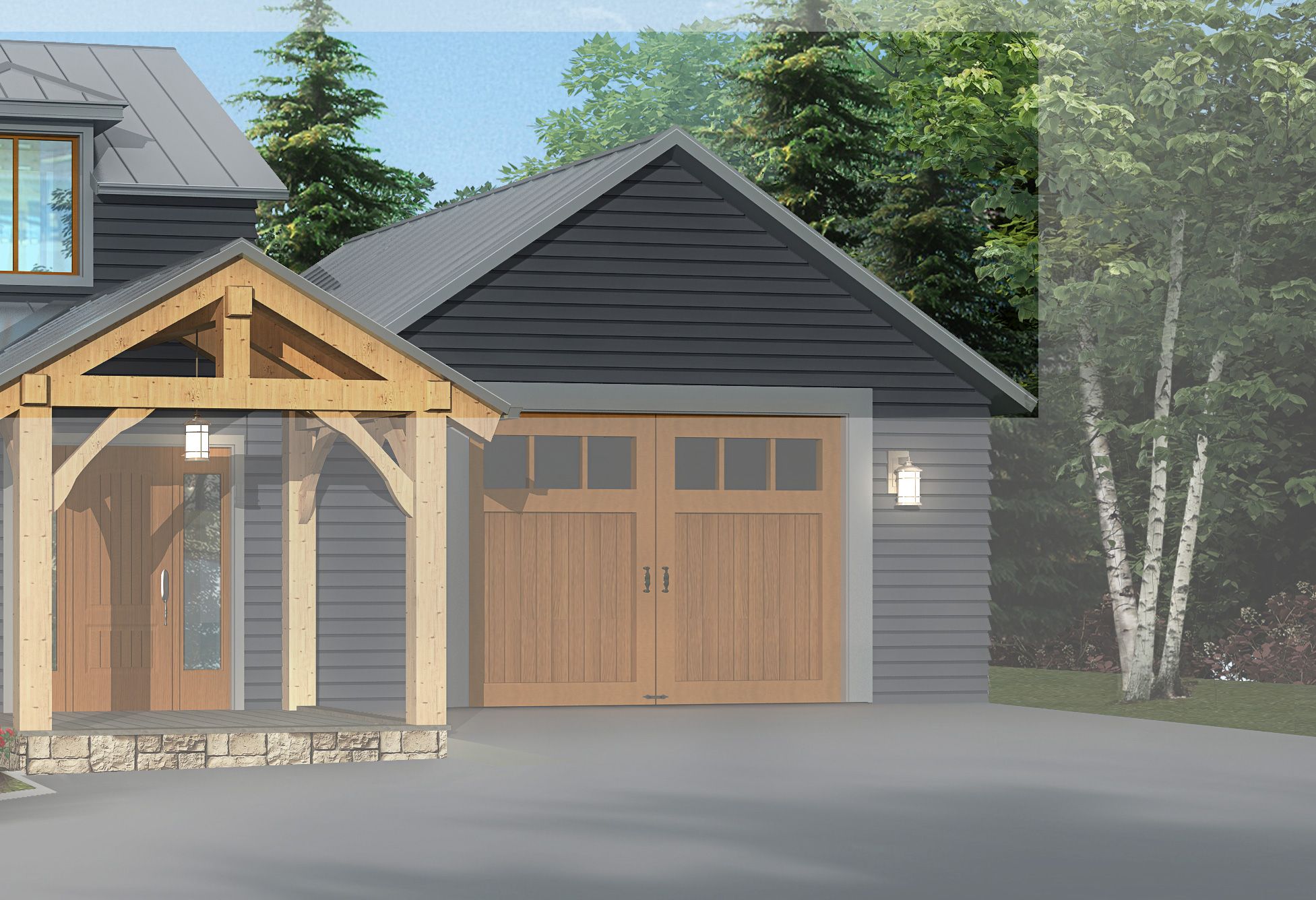 Durable standing-seam metal roofing replaces the old screw-down, ribbed-steel panels.
Finishing Touches: Entry Light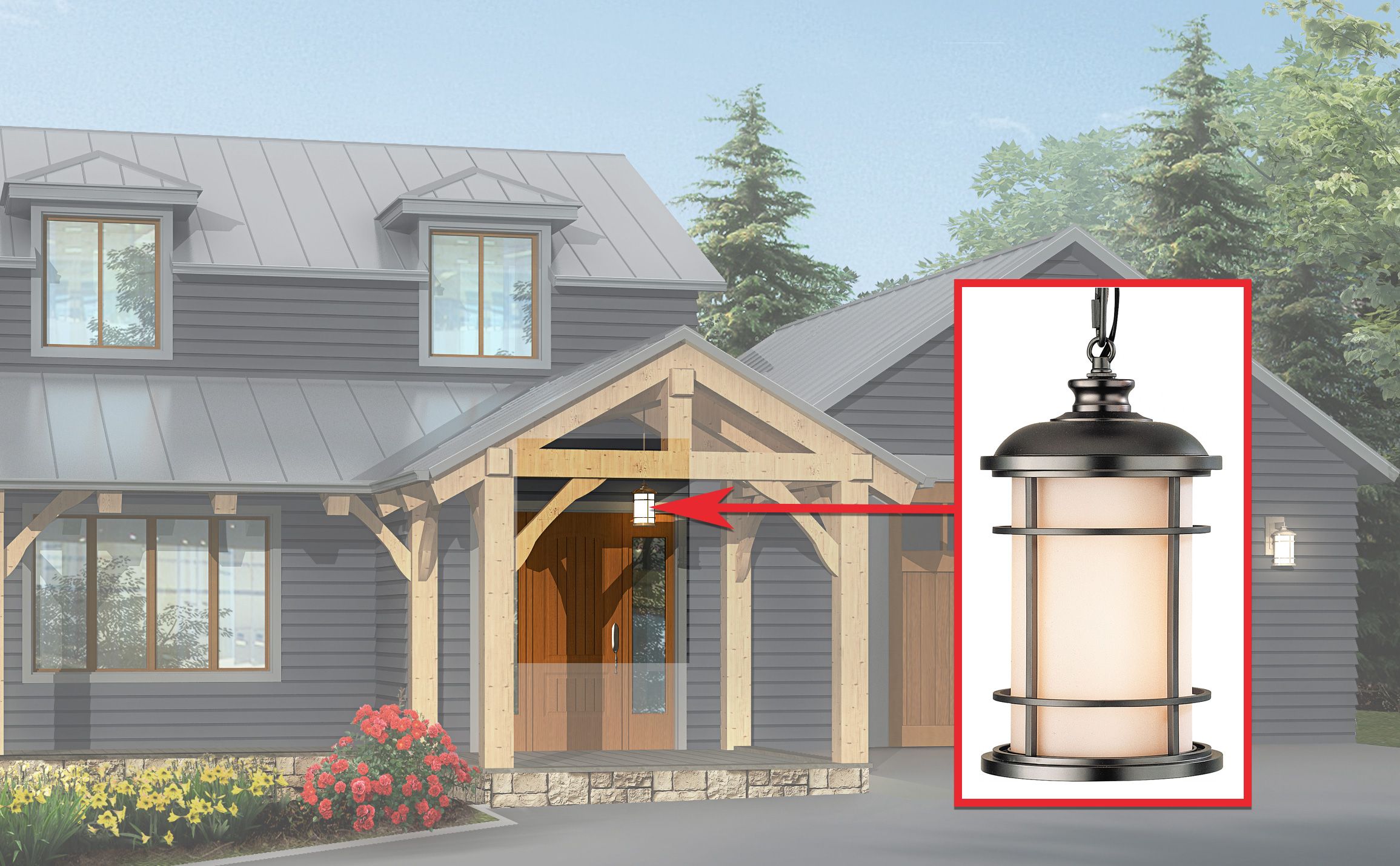 Classic accents and rustic details help give this house in the woods a cozy, cottage feel.
This nautical-inspired pendant, in burnished bronze, complements the robust timbers framing the portico.
Lighthouse Outdoor Pendant, $289; Clarkson Lighting
Finishing Touches: Beefy Siding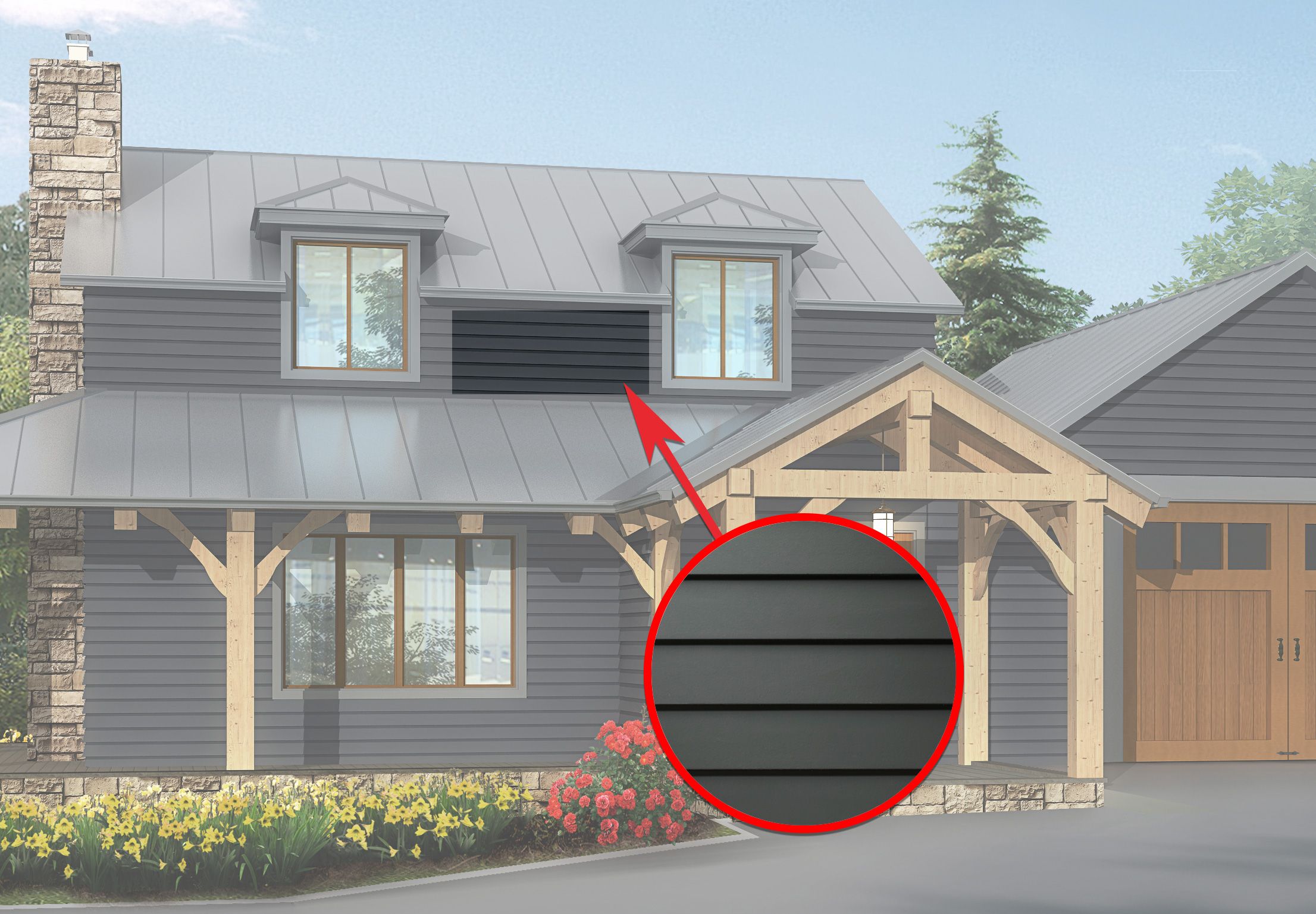 These 8 1⁄4-inch-wide fiber-cement planks have 5⁄8-inch-thick butt edges, just like real cedar.
Artisan Lap Siding in Iron Gray, about $2.25 per lin. ft.; Lowe's
Finishing Touches: Garage Door
Weather-resistant composite cladding gives foam-insulated steel panels a handsome carriage-door look.
Canyon Ridge Limited Edition Series, from $4,500; Clopay
Finishing Touches: Cast Stone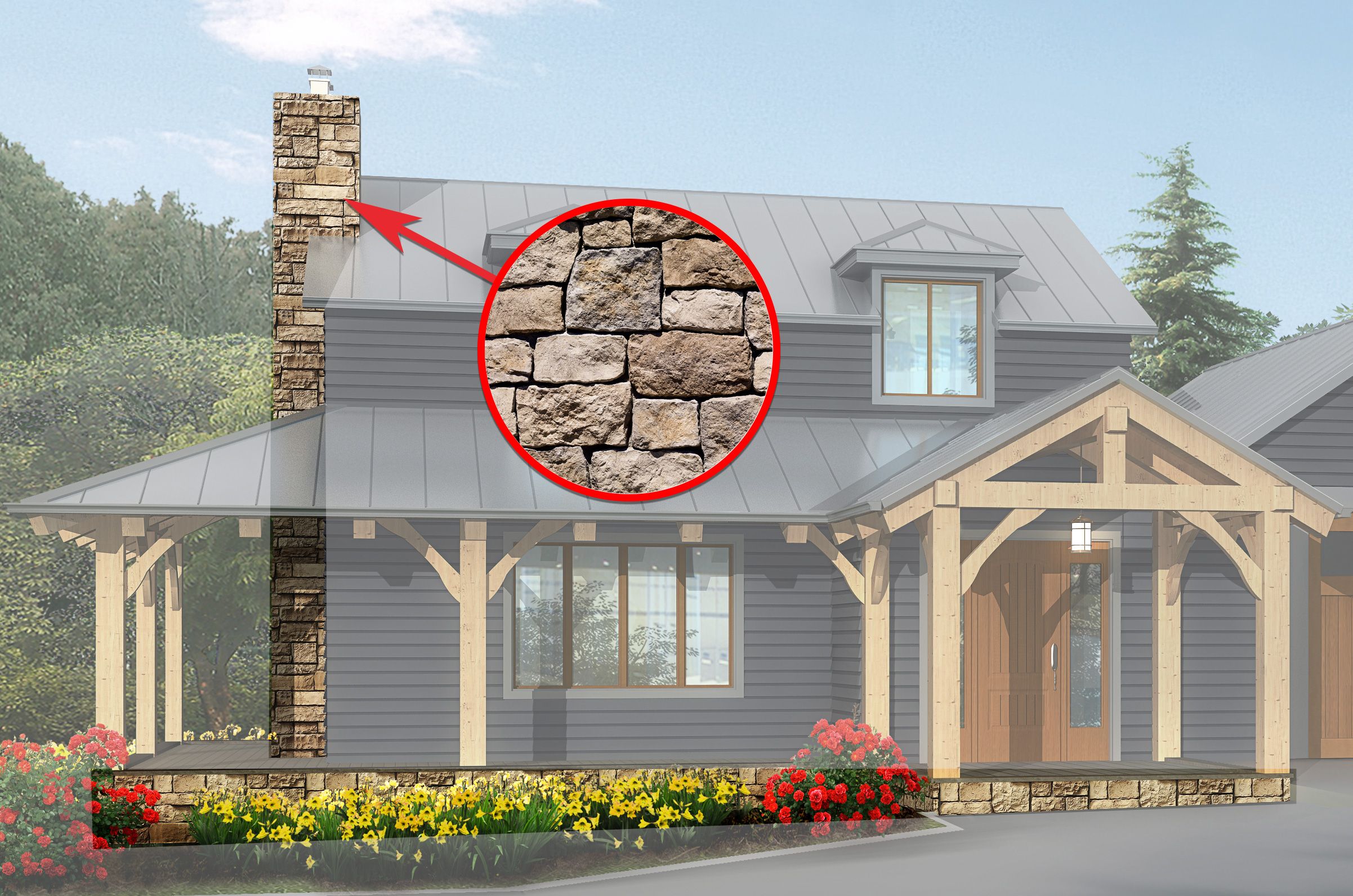 Molded concrete veneer on the porch skirt and chimney simulates the color and texture of weathered limestone.
Moonlight RoughCut, $7 to $9 per sq. ft.; Eldorado Stone
Thanks to: Heather Sewell, Heather Sewell Architecture, Atlantic Mine, MI