Before: Raised Ranch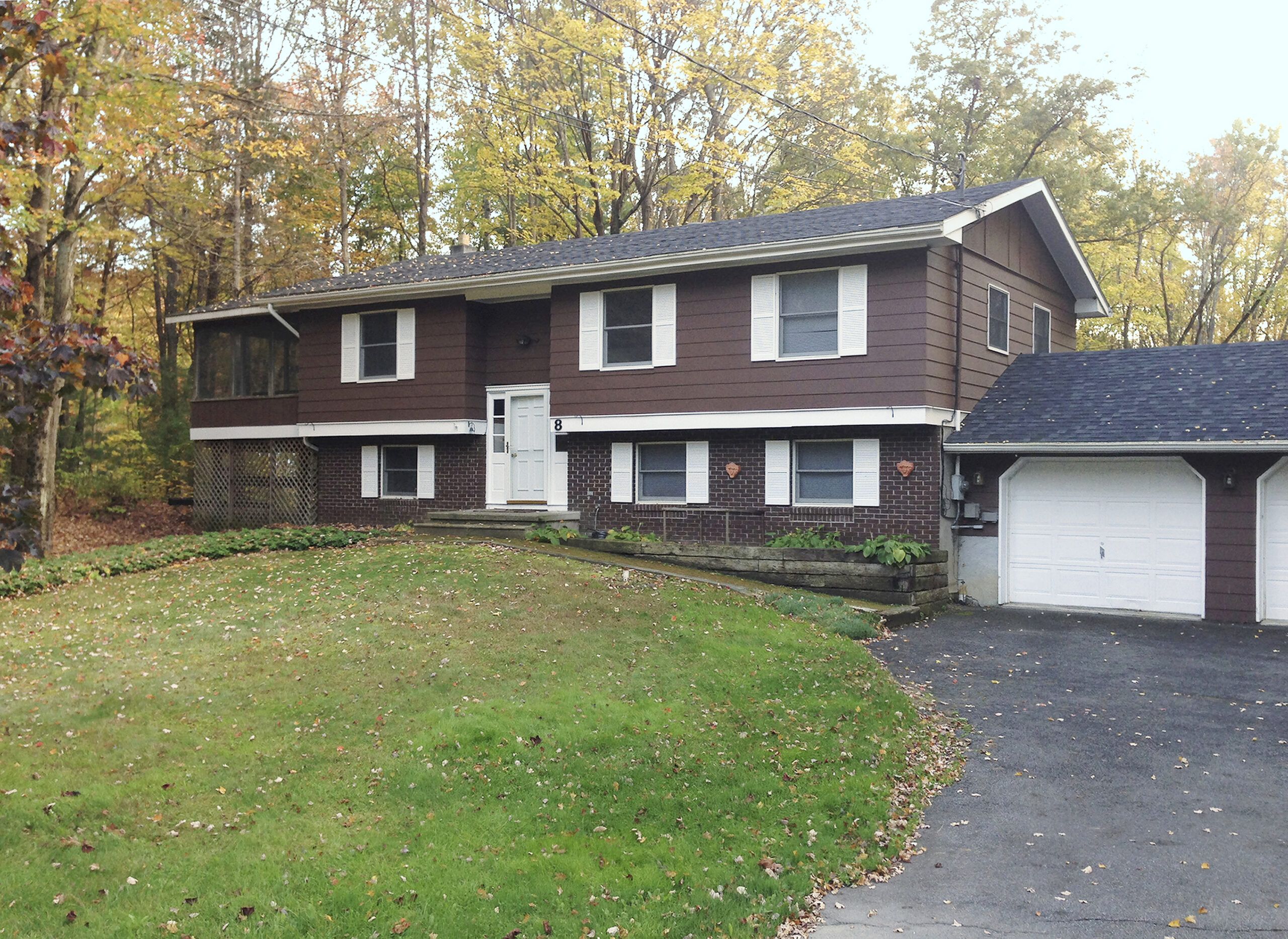 "I've Never Liked the look of raised ranches," says Carole McMillen, who recently bought this 1970s two-story, in New Paltz, New York, with her husband. But the house's lofty space and open layout were too tempting to pass up. So we asked architect Jeff DeGraw of nearby Middletown to reimagine its facade.
Retro Reworked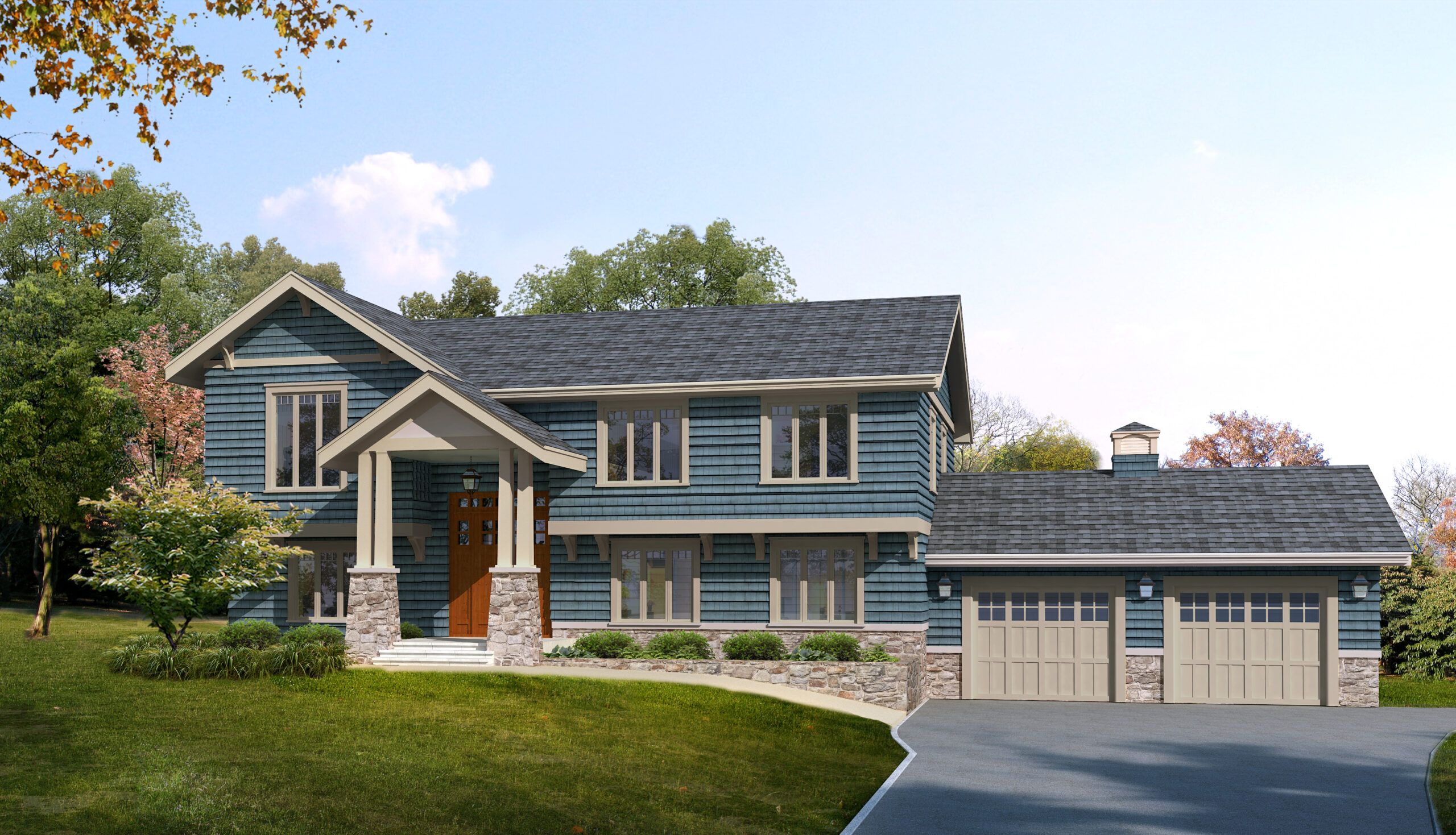 "Adding too many historical references to a house like this would just look foolish," says DeGraw. But some traditional elements wouldn't feel out of place, he adds, such as cedar shingles in place of the dated composite clapboards, and stone veneer over the brown brick foundation. He also suggests adding a gable to the left of the entry and one directly above it to break up the long horizontal roofline and fill the awkward gap above the door. Replacing the chunky double-hungs with trios of bigger casements would help draw the eye up.
"It looks beautiful," Carole says. "And I love the idea of larger windows; that's a change I'd definitely like to make."
Pictured: A pair of gables and a cupola help break up the facade's horizontal lines.
Want a photoshop redo? Send snapshots to redo@thisoldhouse.com
Entry Door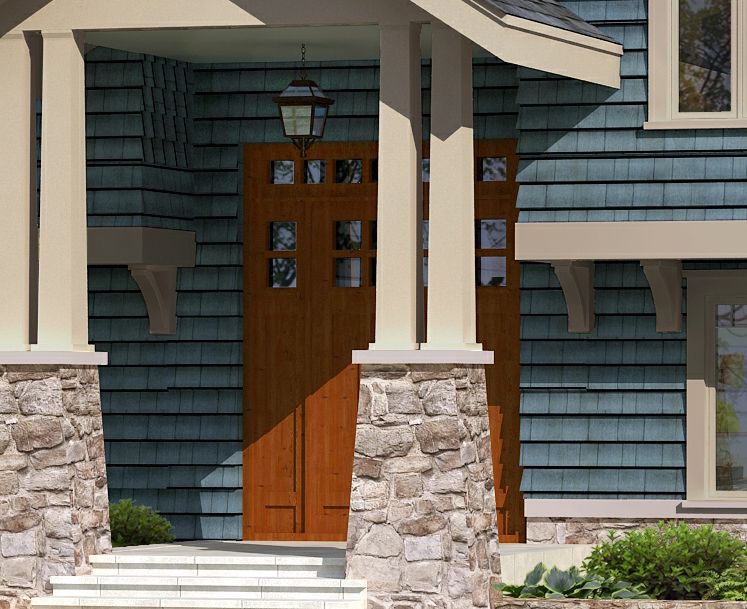 A wood-stained door flanked by sidelights makes the entrance more inviting.
Stone Veneer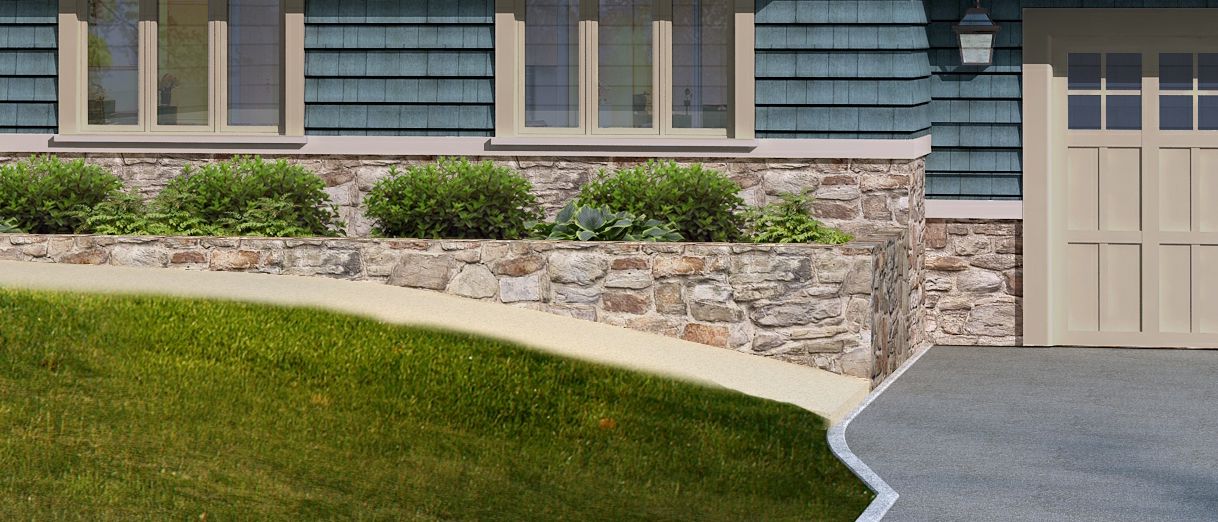 A water table covered in a rustic mosaic block and strip pattern of granitic gneiss and fieldstone gives the recessed first level visual weight.
Windows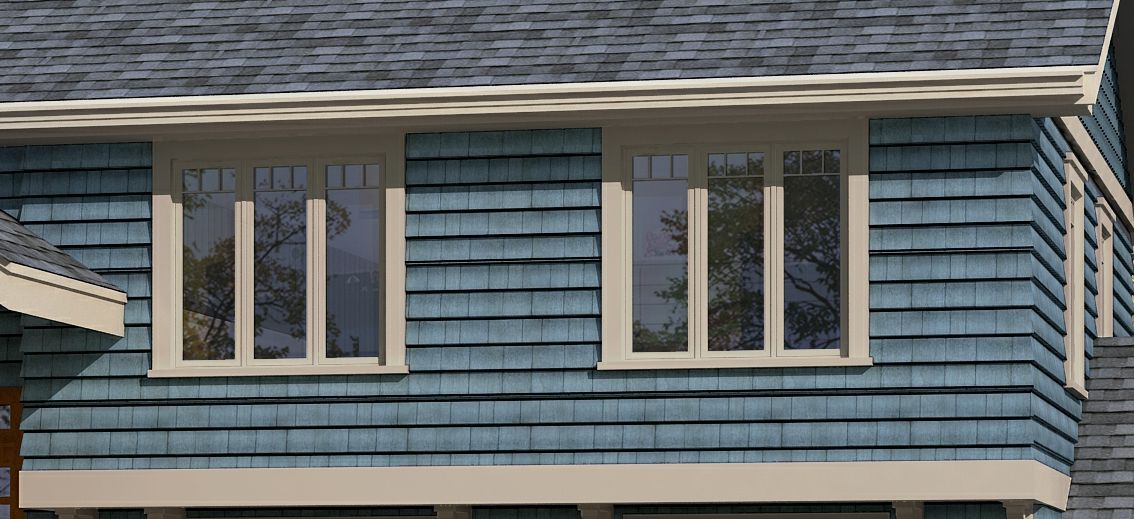 Tall casements with transom-like muntins dress up the facade and bring more light inside.
Finishing Touches: Cupola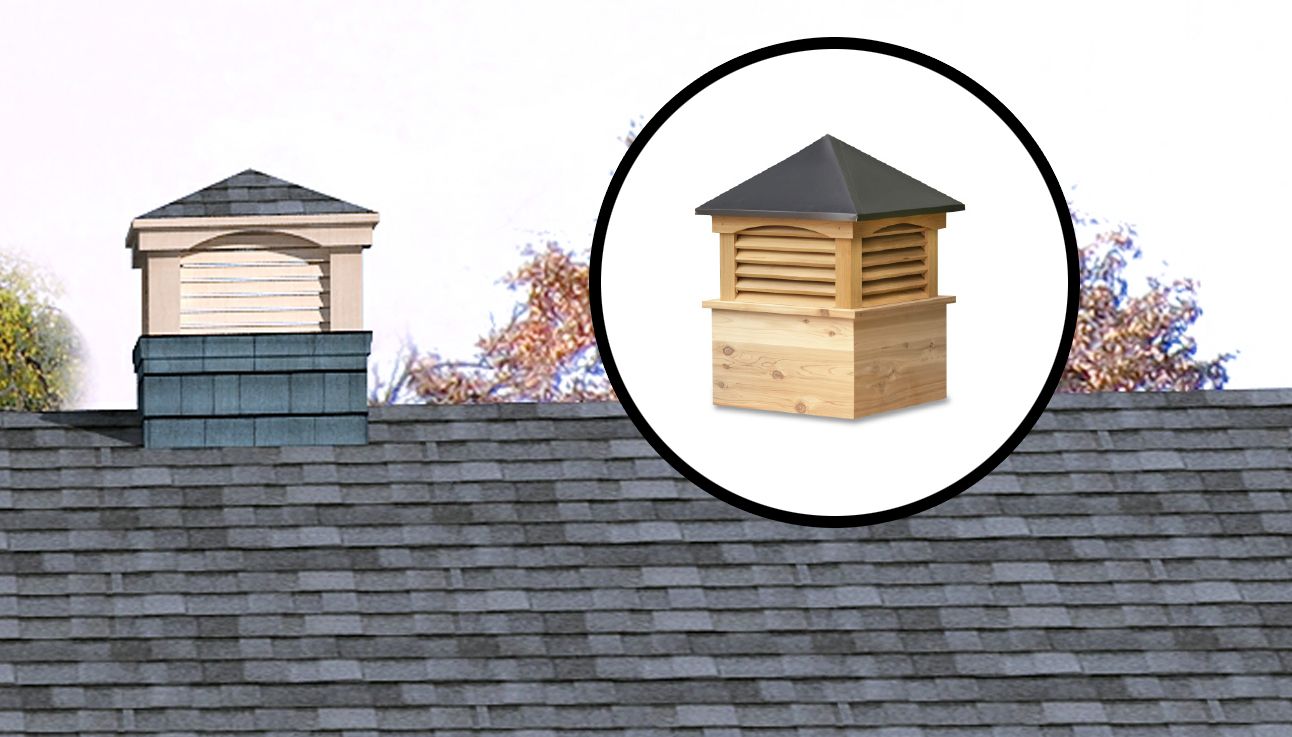 Custom touches, like this artisan-made pine cupola, further remove the house from its cookie-cutter past.
DutchCrafters; about $230
Finishing Touches: Paint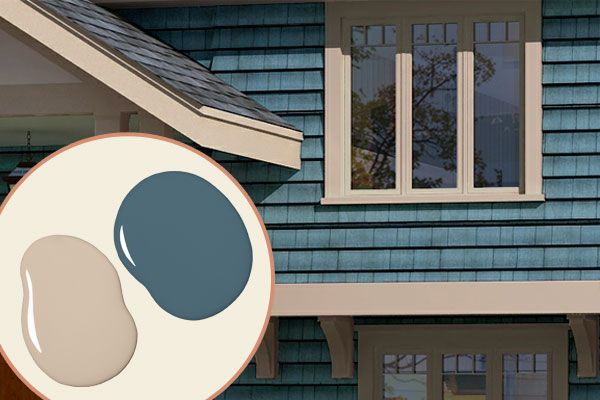 Smoky blue trimmed in beige offers just enough contrast to set off the new architectural details.
Sherwin-Williams; about $55 per gallon
Finishing Touches: Garage Door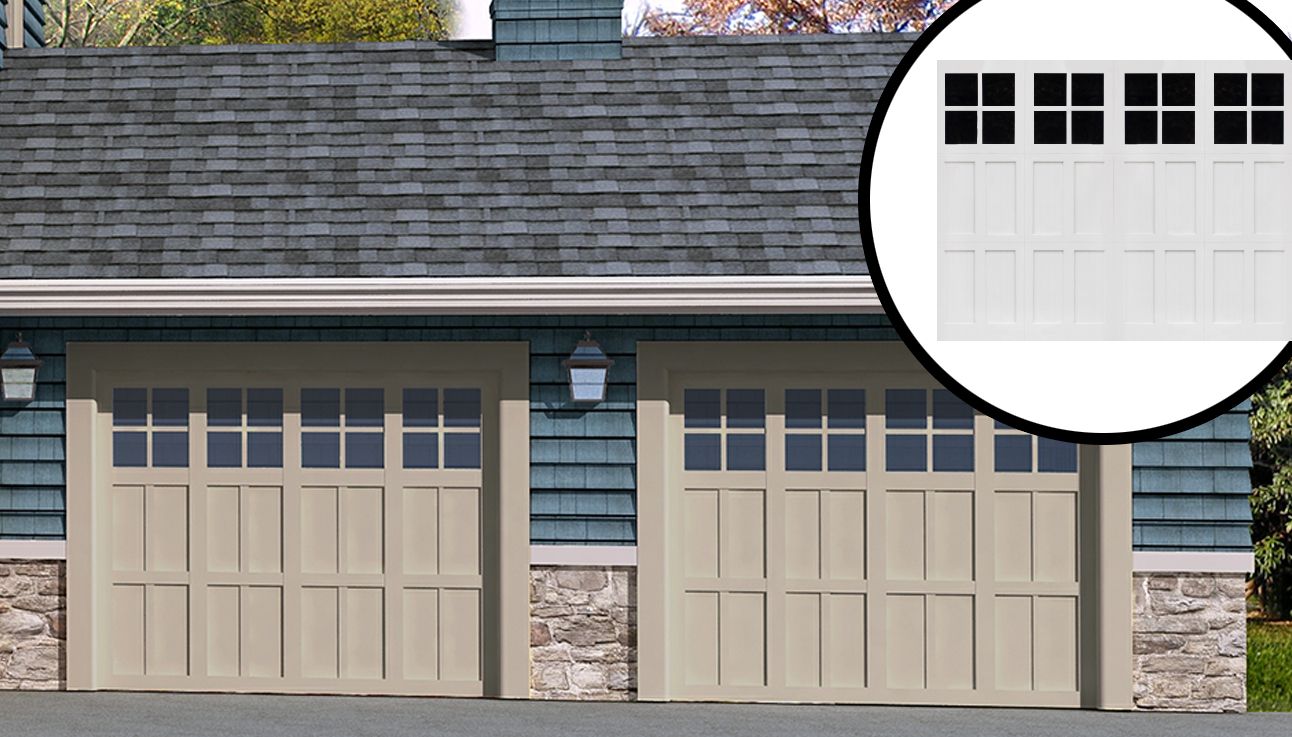 This overhead door boasts a top row of windows and batten-style panels.
Artisan Custom Doorworks; starting at $1,800
Finishing Touches: Pendant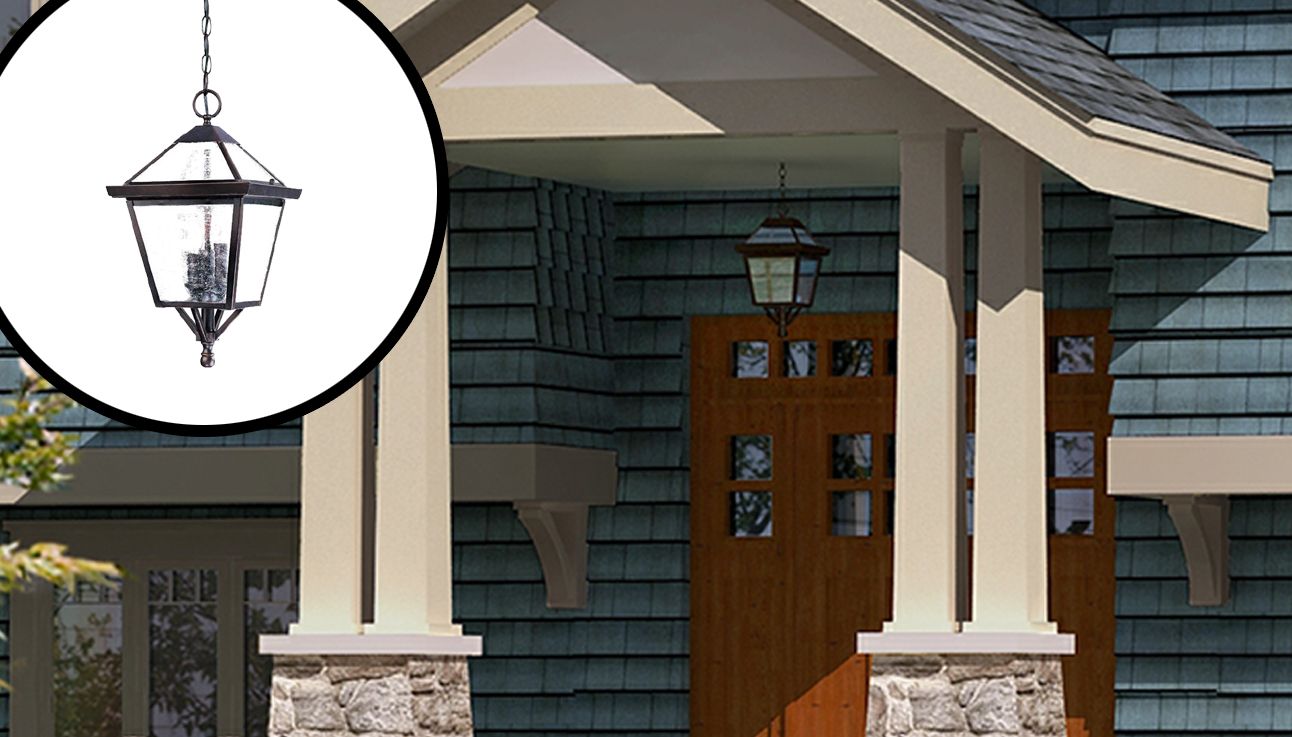 A three-bulb lantern-style fixture, with seeded glass and a delicate bronze frame, highlights the new covered entry.
Acclaim Lighting; about $100