Charming Rowhouse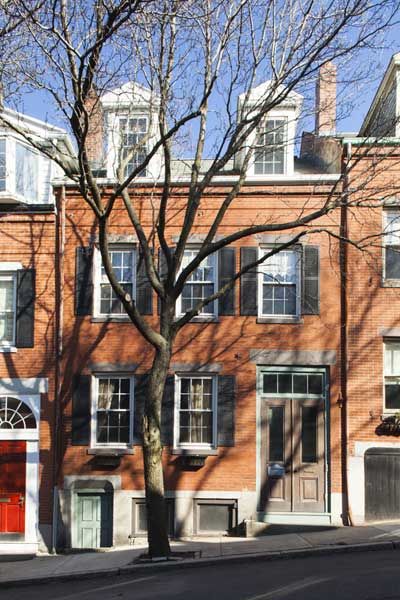 For the 35th anniversary season of This Old House TV, the show's crew, led by general contractor Tom Silva, will restore an 1850 Greek Revival row house in Boston's historic Charlestown. The program will feature the renovation and expansion of the 1,500-square-foot house, which will receive a new first-floor bump out, updates to the living spaces, and new fixtures and systems throughout.
This handsome Greek Revival is one of eight in its row that were built between 1849 and 1850 by Boston stonemason Benjamin Page. The brick facade and simple stone pediments are typical of the style.
Backyard: Urban Oasis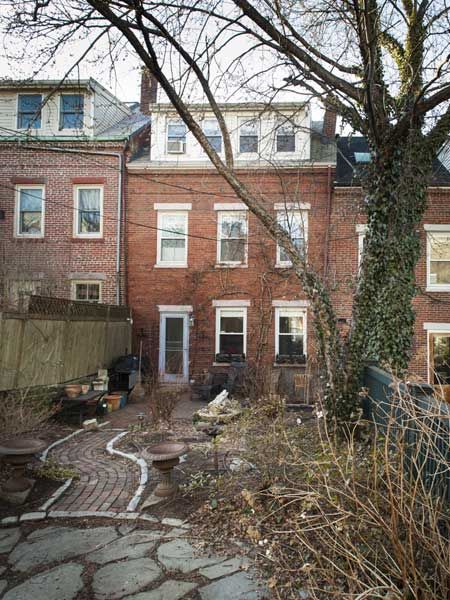 At more than 1,000-square-feet, the backyard is exceptionally large for a house in the city. Failing retaining walls will be excavated and replaced, and the crew will add a new outdoor kitchen, complete with a built-in grill.
Formal Dining Room: Cramped Quarters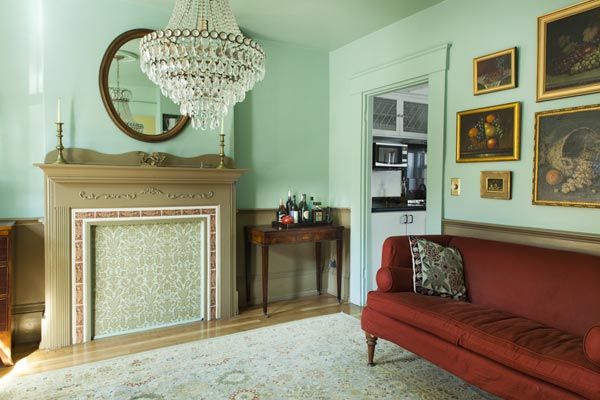 The small footprint of the first floor leaves little room for a powder room. A bumpout in the adjacent kitchen will allow the TOH crew to expand the footprint of the dining room, which Angela uses as an additional living room, and add a half bath.
Kitchen: Building Back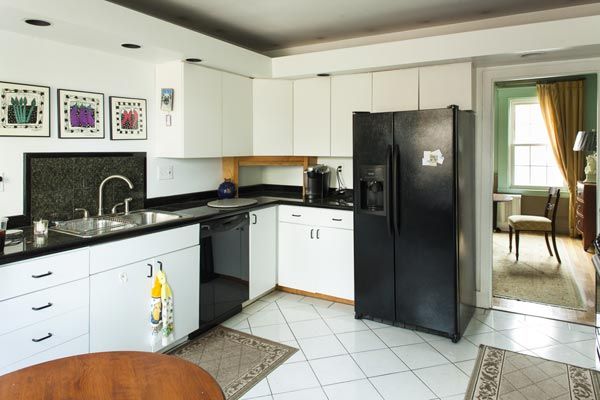 A bumpout in the kitchen will extend 4 feet into the backyard and allow for the creation of a built-in dining nook as well as a powder room and a back-entrance vestibule with storage.
Homeowner: Putting Down Roots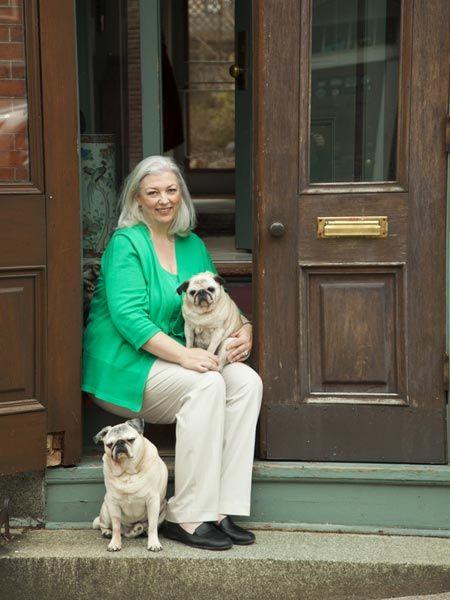 Once homeowner Angela Daigle decided to settle in Charlestown, she committed to take on the major renovation her house needed. Topping her list for the renovation? A bathroom on every floor.
Second-Floor Bath: Failing Fixtures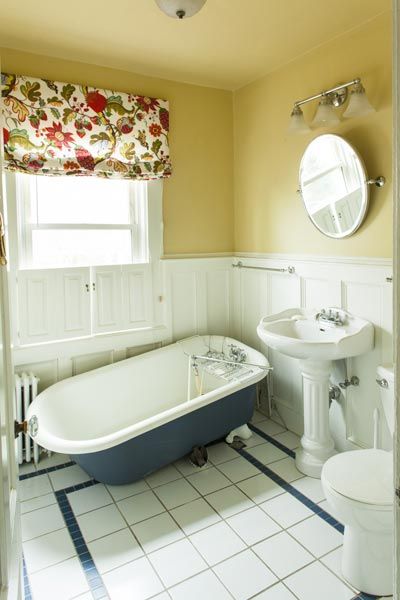 The second-floor bathroom will get all new fixtures, a rebuilt claw-foot tub, a new marble floor, and wainscoting on the walls.
Second-Floor Guest Room: Space for Family
Angela's parents visit frequently, and she'd like to keep cozy guest quarters for them on the second floor. The room retains its footprint while benefitting from a well-appointed and easily accessed closet.
Second-Floor Living Room: Easy Entertaining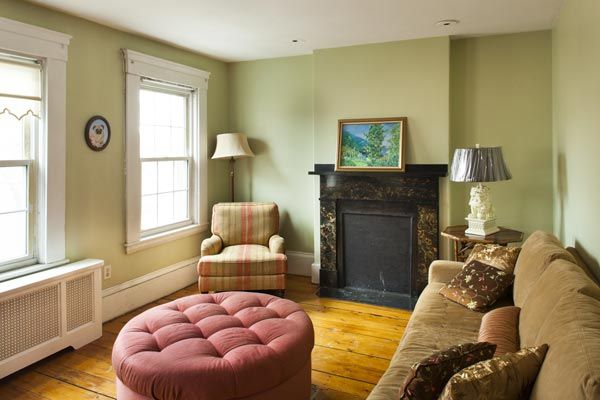 Custom cabinetry will line the walls in the main living room, including shelves to house Angela's extensive collection of books and a small wet bar for entertaining. The black-marble mantel will be retrofitted with an energy-efficient gas fireplace insert.
Third-Floor Bedroom: The Luxury Life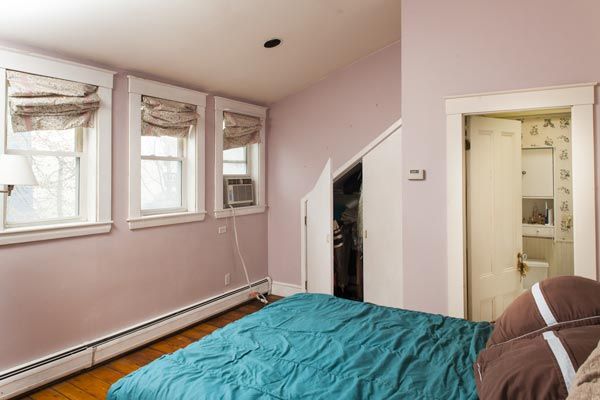 Angela's bedroom will be rebuilt as a master suite with a walk-in closet and extra space from an expanded dormer. "I want to come home to my bedroom and feel like i've checked into a luxury hotel after a long day of travel," she says.
Basement: A Sturdy Foundation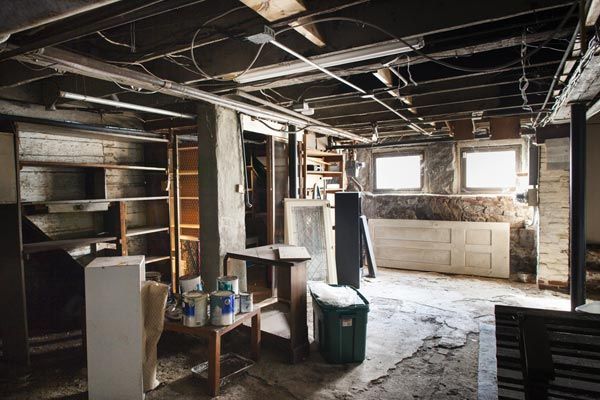 The equipment for the radiant floor heating system will be housed in the basement, which will now be accessed from the first floor through a camouflagued panel door.
Third-Floor Bath: Grand-Master Bath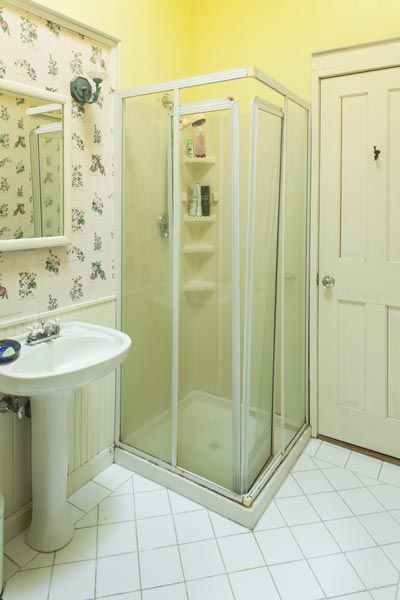 The master bathroom will be updated with new fixtures and finishes, as well as new plumbing lines to prevent the leaks that have plagued Angela's house in the past.
Entry Hall: Period Touches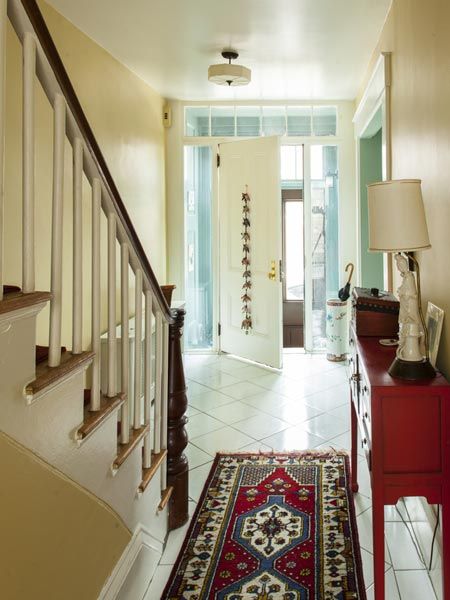 While much of the interior will be gutted, the classically styled Greek Revival newel post and balustrade will be restored and preserved.