A Fresh Look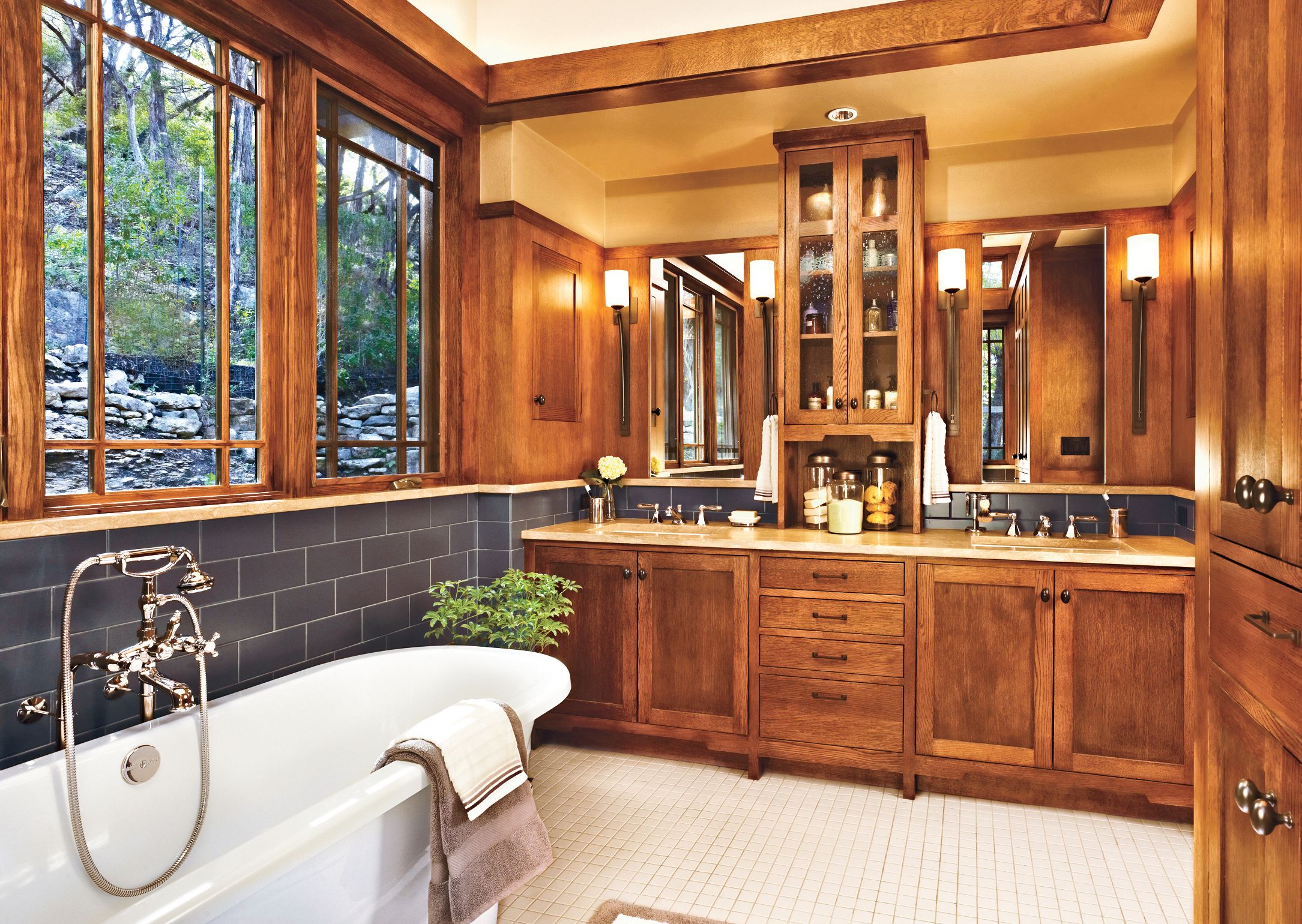 Nothing concentrates the mind like a flood. Once Carter and Rachel Cox got over the shock of seeing their Stickley furniture up to its ankles in water—a frozen pipe had burst while they were out of town—they saw opportunity. So did CG&S Design-Build, which helped bail out the Coxes' house, in West Lake Hills, Texas. "They are passionate about Craftsman and Prairie style," says CG&S architect Stewart Davis, "so we took a fresh look at everything," starting with the master bath, where the designers incorporated period-style woodwork, hardware, and tile in colors borrowed from the landscape, and a limestone pencil ledge that suggests a wainscot by Frank Lloyd Wright.
Shown: Keeping its footprint, the space gained Prairie-style casement and clerestory windows and cabinets made with rift-sawn white oak. A custom stain and four coats of lacquer bring out the vertical grain in the woodwork.
Windows: Kolbe & Kolbe
Before: Space-Stealing Closets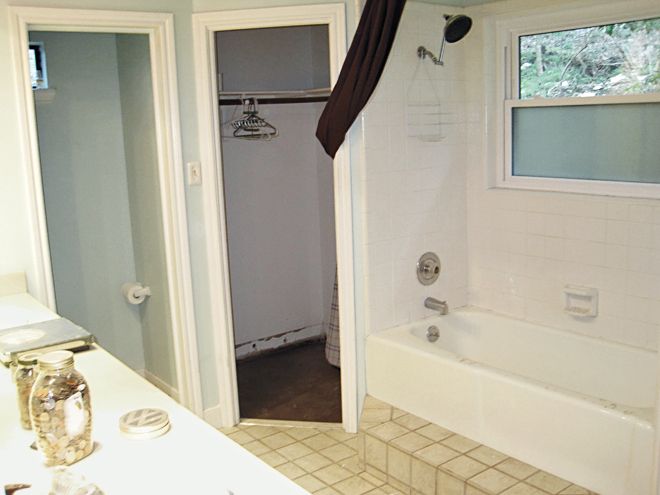 "The lines are well orchestrated without being busy or ornate," Carter says. "I'm an artist and a blacksmith, and Rachel is a floral designer, which explains our appreciation of things handmade in the traditional way." They also appreciated the team's attention to detail, including woodwork finished by the same pro who restored that soggy furniture. After the flood, Carter recalls thinking, "We could finally realize all our dreams." And today? "We couldn't be more delighted."
Shown: The 1980s bath held closets and an awkward step-up-and-in tub.
After: Craftsman Details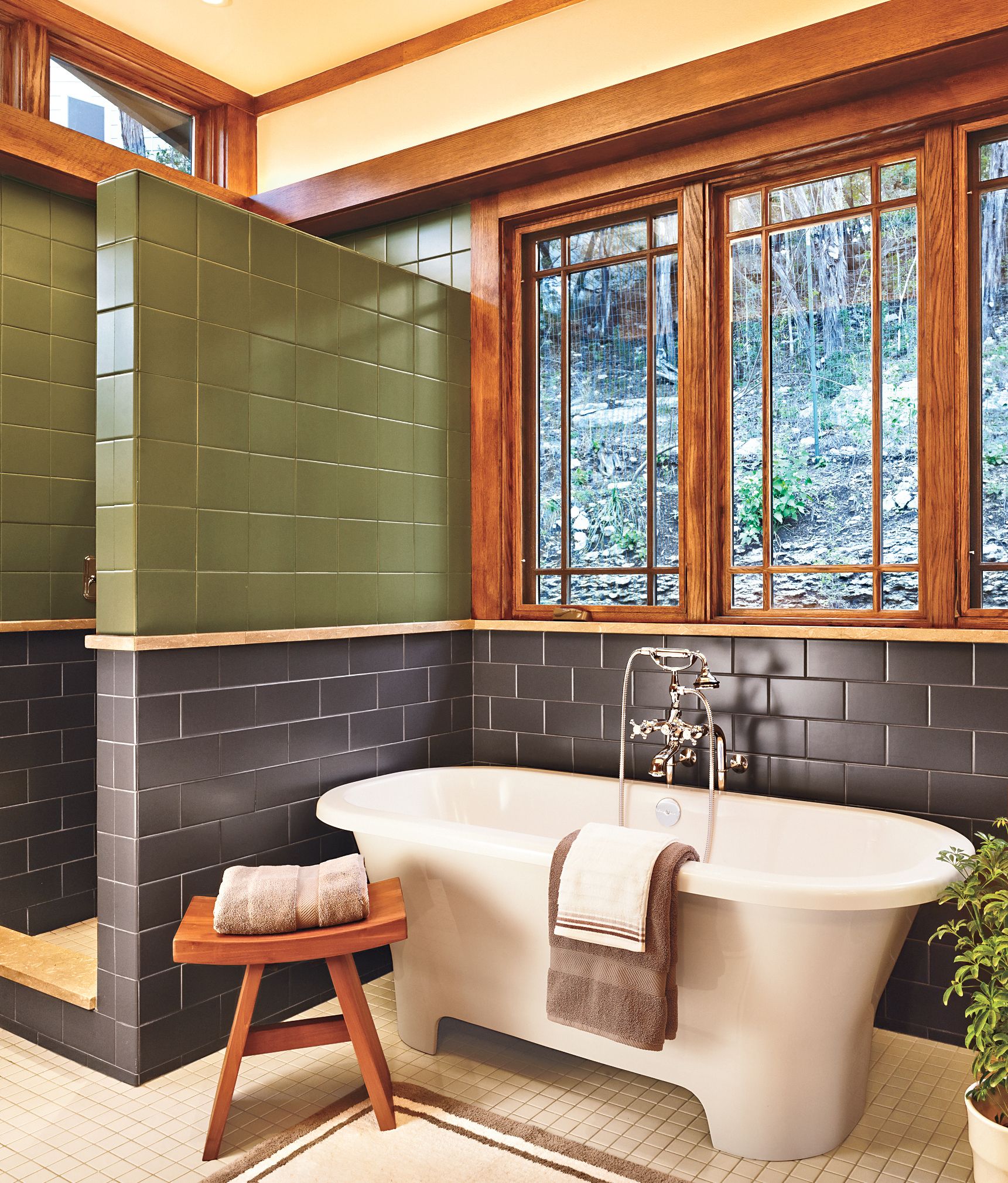 Tile in three sizes and colors provides subtle contrast, while the tub pairs period-style fittings and a rolled lip with stylishly unclawed feet.
Tub: Victoria + Albert
Fittings: Strom Plumbing by Sign of the Crab
Period Accents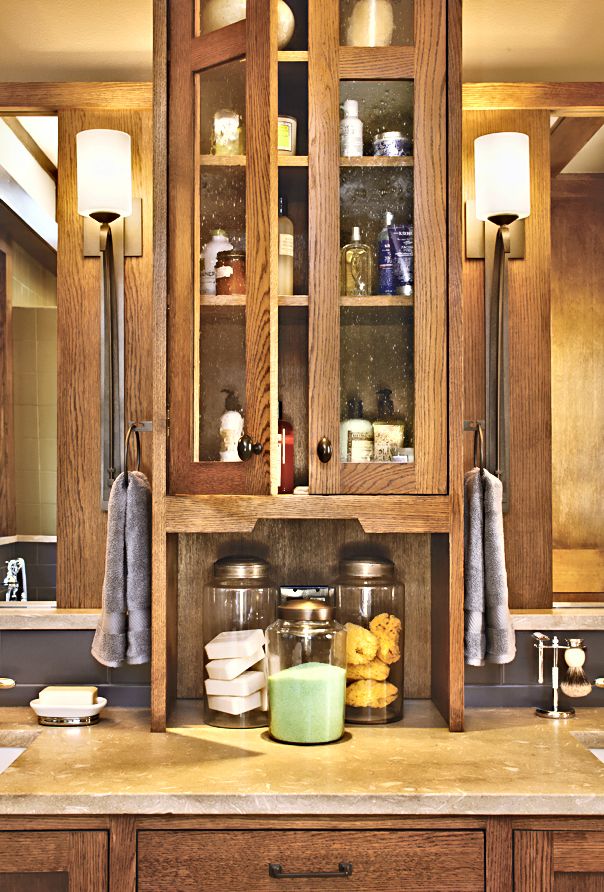 Craftsman-style sconces flank a display cabinet with seeded-glass fronts.
Sconces: Hubbardton Forge
Cabinets: Amazonia Cabinetry
Light-Filled Shower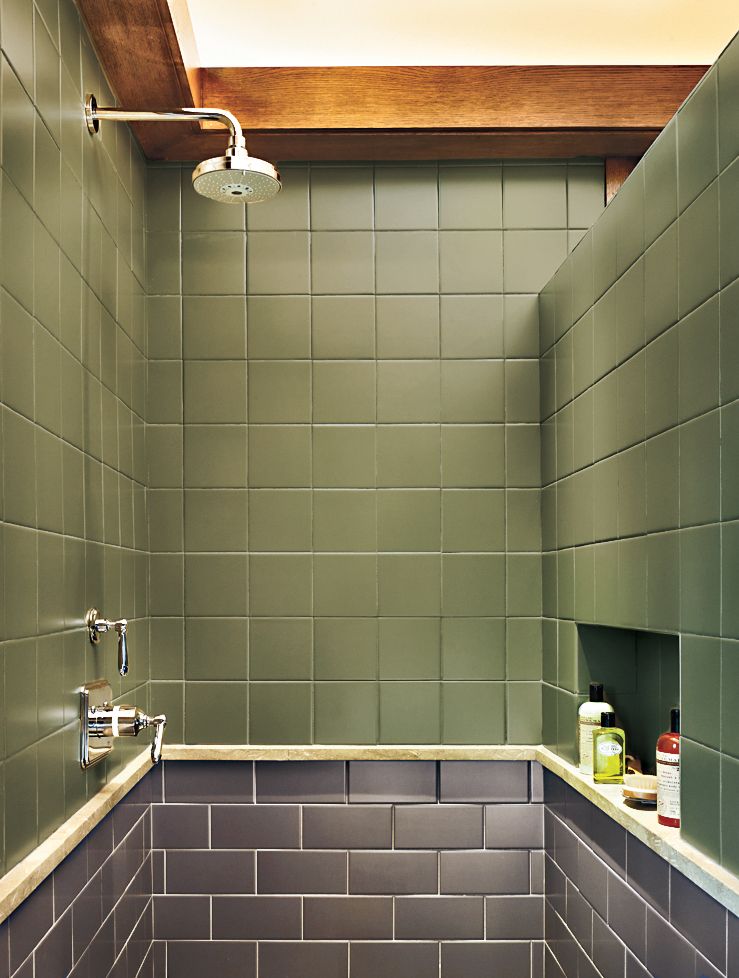 The shower is lined with matte tile and flooded with light from the clerestory windows.
Pro Tip: "We used a limestone pencil ledge to cap the tile wainscot, serve as a window stool, and unify the room." — Stewart Davis, architect, Austin, Texas
Tile: American Olean
Highlighted Oak Grain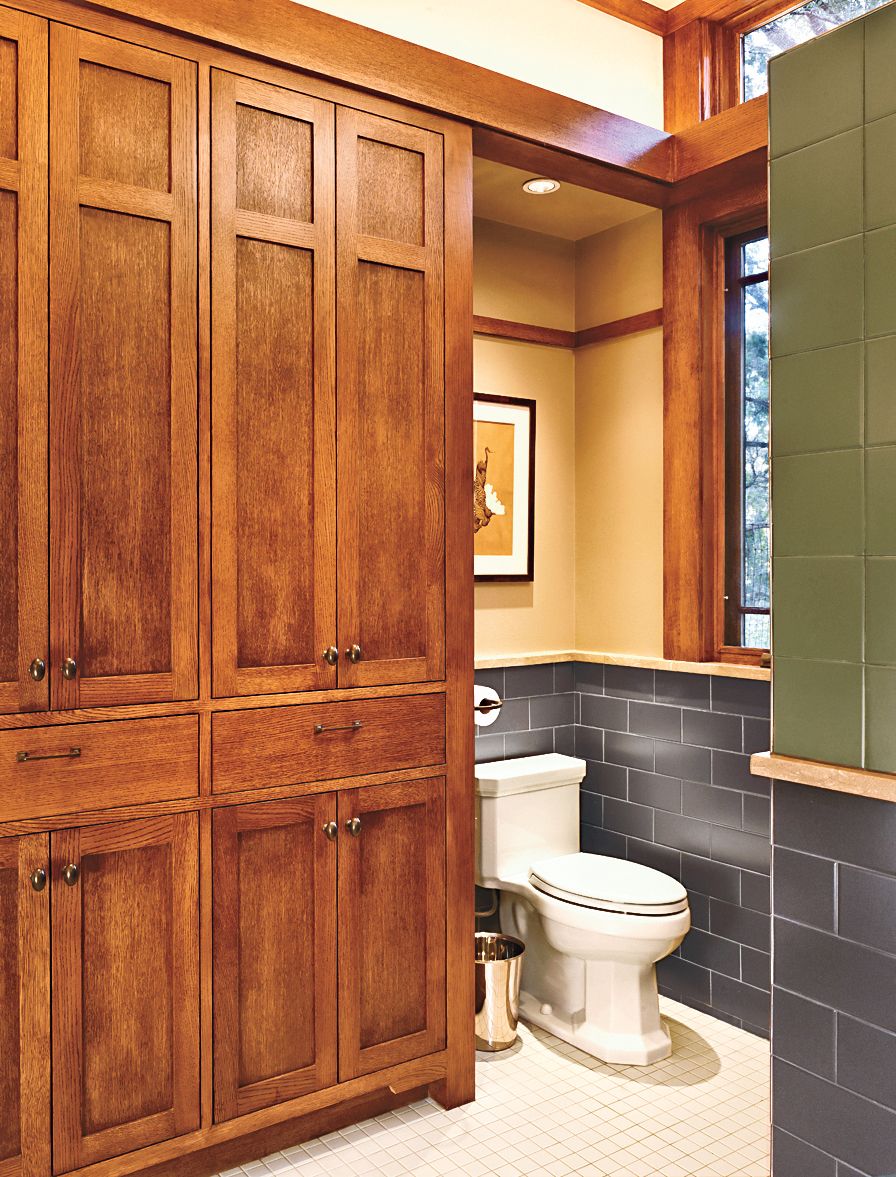 Black hardware brings out the grain of the oak, which was finished with a custom walnut-ebony stain. "Drawers" flip down mailbox-style to feed hampers hidden in the cabinets.
Knobs: Emtek
Stains: Minwax
Floor Plan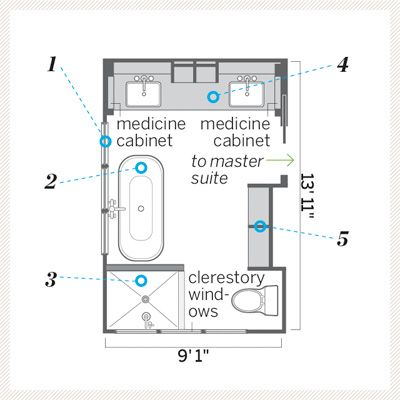 Closets gobbled up space in the 126-square-foot bath, and taking a shower meant climbing up and into the tub. The footprint stayed the same, but the closets were exiled and the doorway shifted to make room for the shower and storage.
What They Did:
1. Installed large casement windows to frame the view and increase cross-ventilation.
2. Replaced the drop-in tub with an updated version of a claw-foot tub.
3. Removed the closets flanking the tub and added a shower that's open on one side.
4. Built in a double vanity with ample storage and recessed medicine cabinets, freeing the glass-front countertop cabinet for display.
5. Added a bank of cabinets, which creates a niche for the toilet and holds linens and hampers.