Queen Anne Near the Shore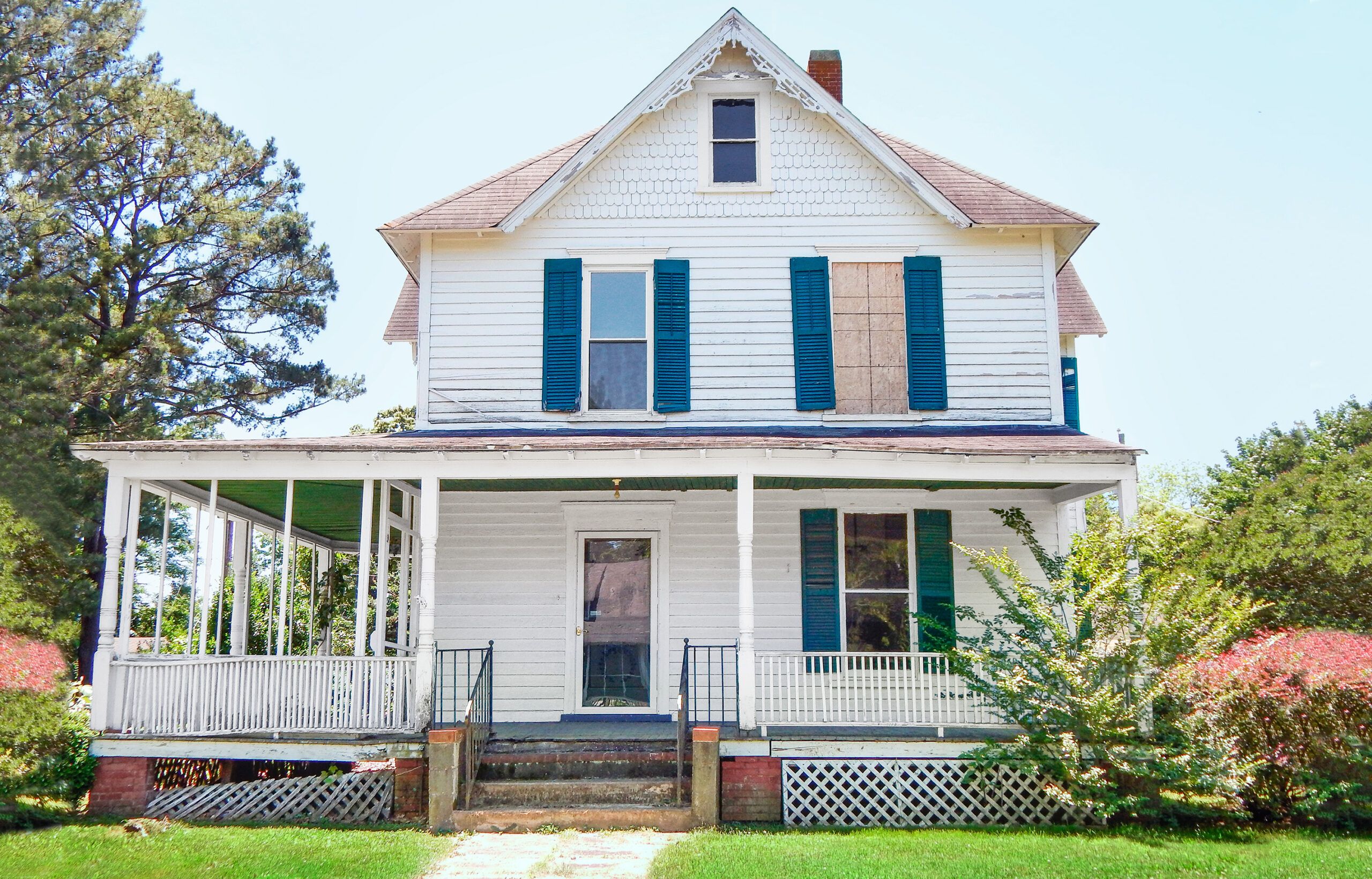 Price: $58, 000
Location: Parksley, VA
Contact: Nancy James, 757-787-1010
The History: Every Sunday after church, Anne Kilborn, her sister Sue, and their mother would join the girls' grandmother for a leisurely lunch in this 1906 Queen Anne. "I always liked it because of the stained-glass window on the stair landing," says Anne, who remembers being 8 or 9 at the time. "It also had one of those great back staircases, which I loved running up and down." Anne's great-grandparents originally moved to Parksley from big-city Baltimore; her grandparents followed sometime in the 1930s, and bought this house. After Anne's grandmother died in 1973, her mother, who grew up in the house, rented it out; it has stood vacant for years now.
Shown: The 2,230-square-foot Queen Anne retains its original gingerbread trim, turned posts, and wraparound front porch.
Stained Glass Landing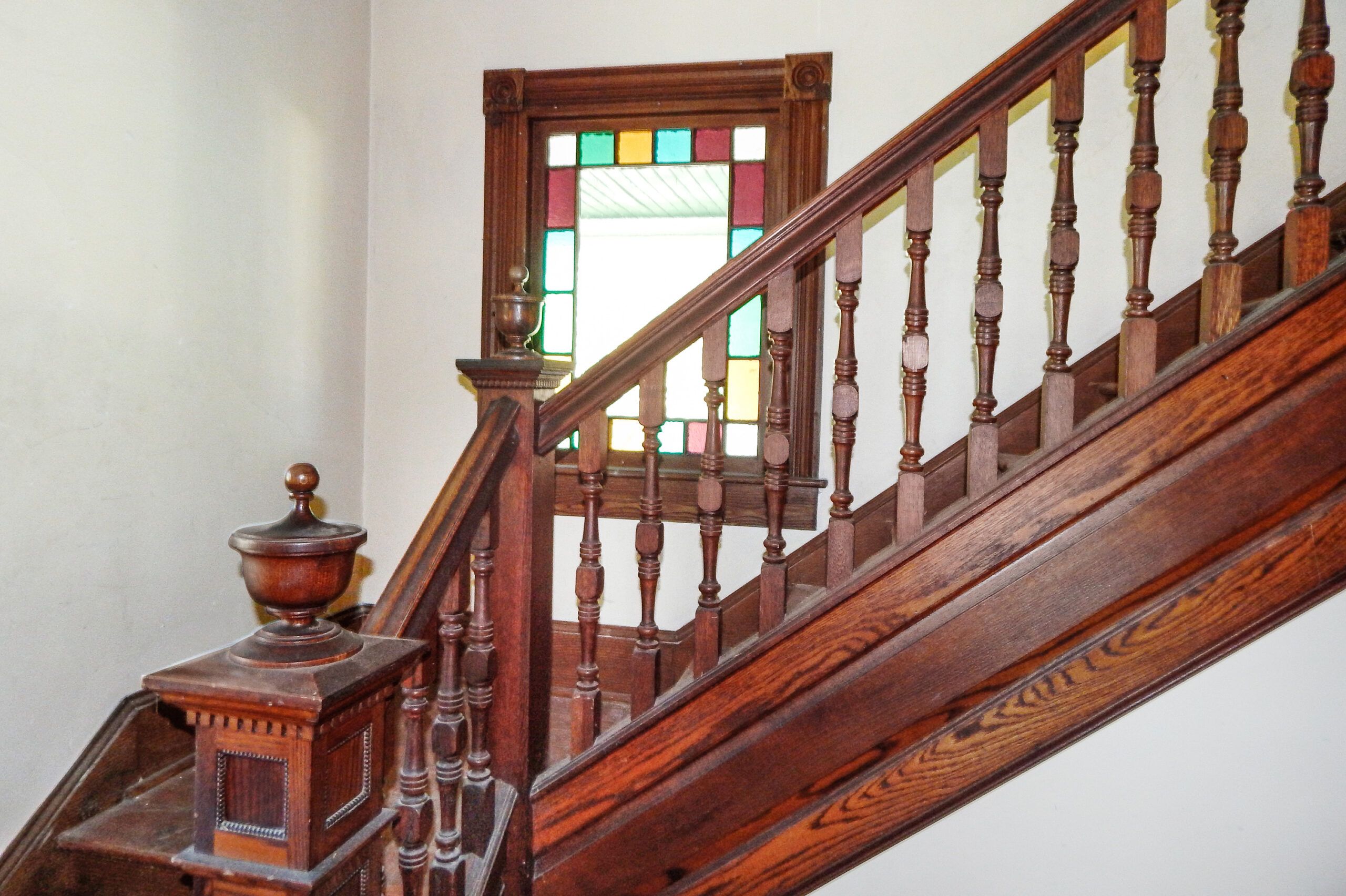 Why save it? The three-bedroom, two-bath home was built to last, with sturdy hardwood floors, pocket doors, bull's-eye moldings, and 6-foot-tall double-hung windows. That stained-glass window Anne loved so much is still there too. The house's location in the historic railroad town of Parksley, on Virginia's eastern shore, adds to the attraction, as does its quiet, tree-lined street with other striking Victorian-era homes, many in pristine condition. The house's corner lot also holds an outbuilding where Anne's grandfather once raised and sold chicks; it would make a great office or studio.
Shown: A stained-glass window still brightens the front stair landing; like most of the interior millwork, the ornate balustrade has never been painted.
Elegant Bath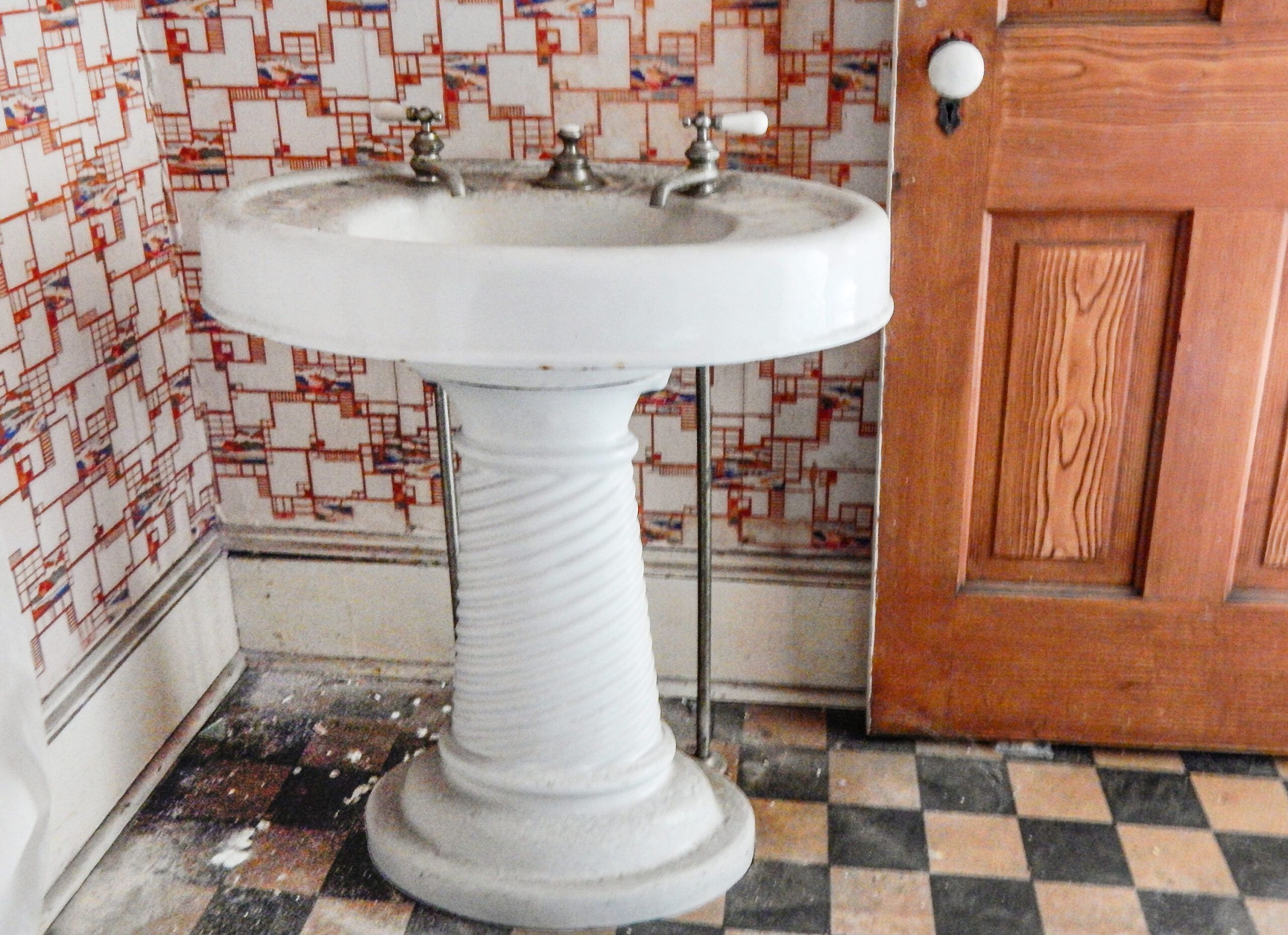 What it needs: In short, some serious love. Whoever takes on this property will need to put in a new heating and cooling system and a new kitchen, replace some windows, and redo the electrical. While Anne Kilborn, who now lives a couple of towns away, is sad to part with her grandmother's house, she's hoping to find a buyer who will want to restore it to its original glory—and maybe even invite her over for Sunday lunch.
Shown: A curvaceous pedestal sink remains in one of the house's two bathrooms.
Tall Bay Windows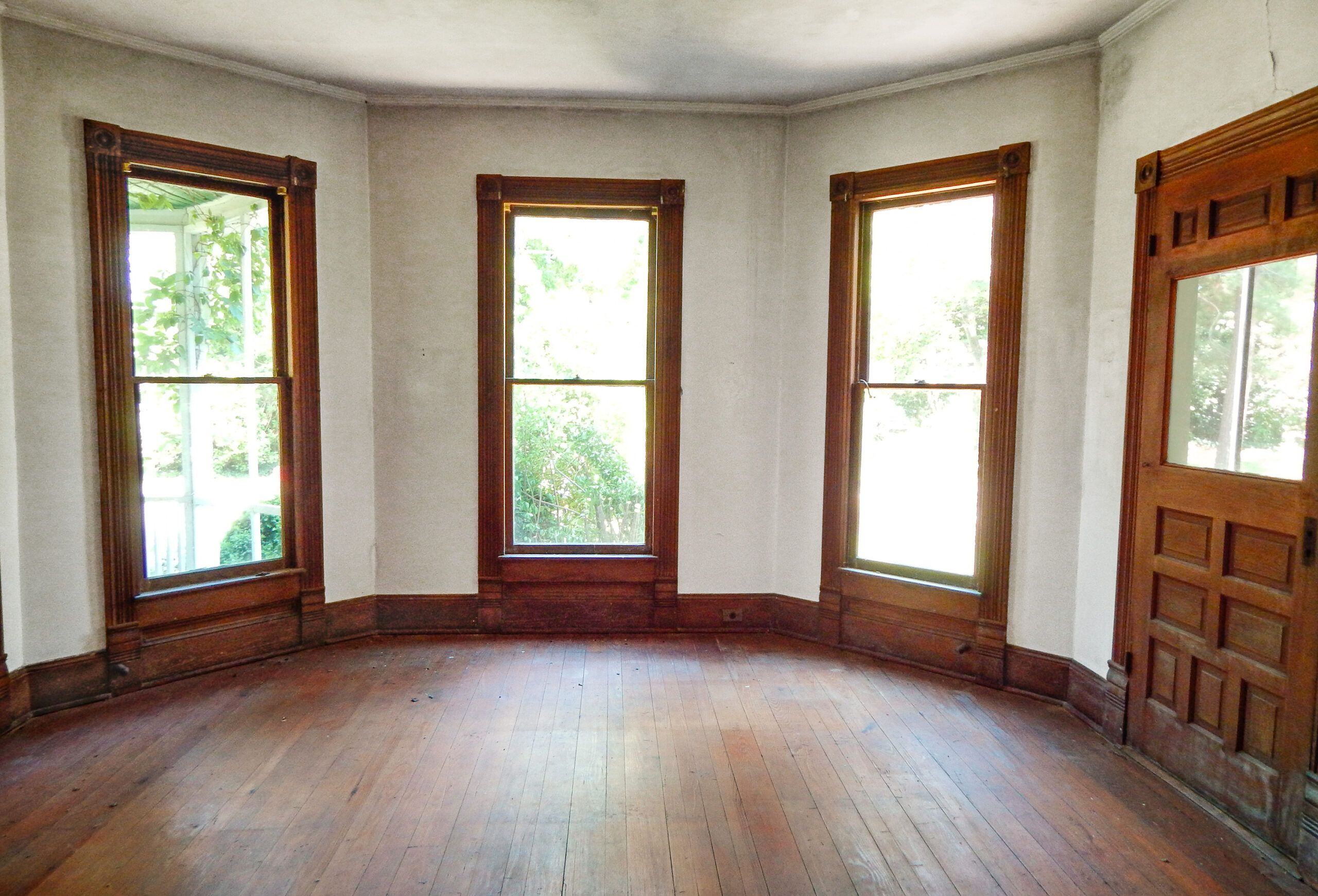 Tall double-hungs line a downstairs bay.
Well-Lit Mantel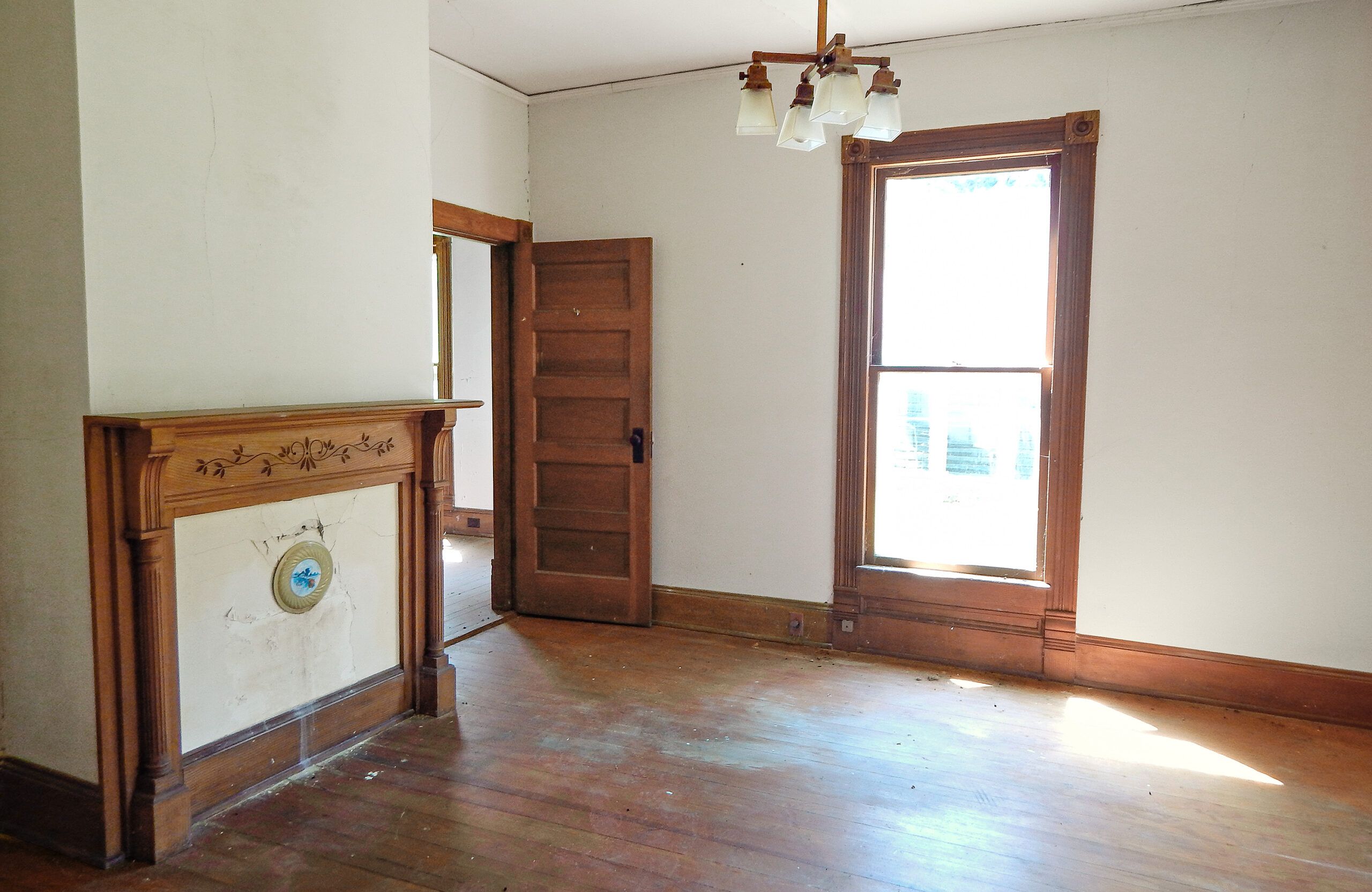 The front parlor features an original mantel, and gets plenty of light from 6-foot-tall double-hung windows.
Incised Wood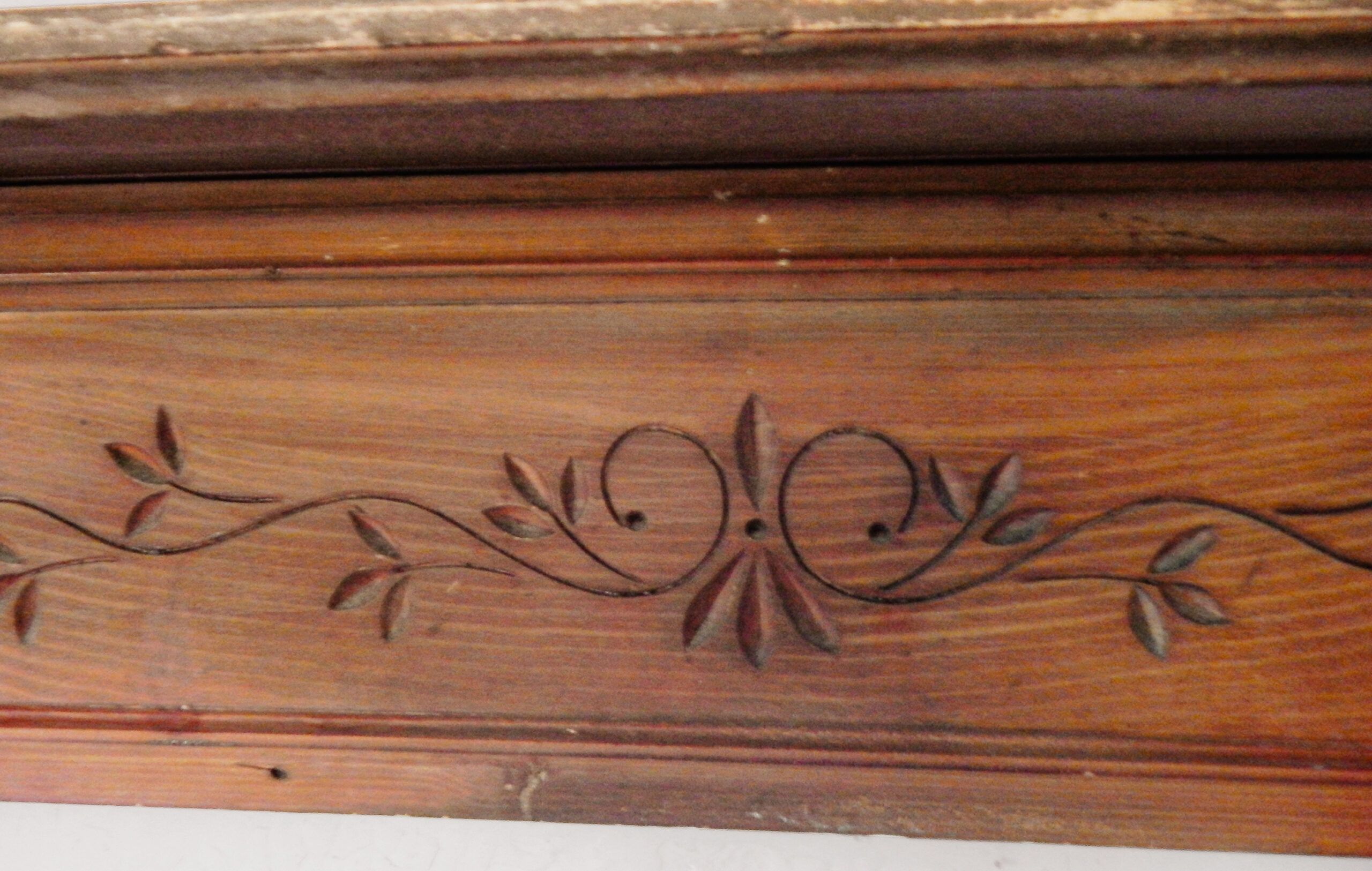 An incised detail graces the front parlor's mantel.
Corbel Details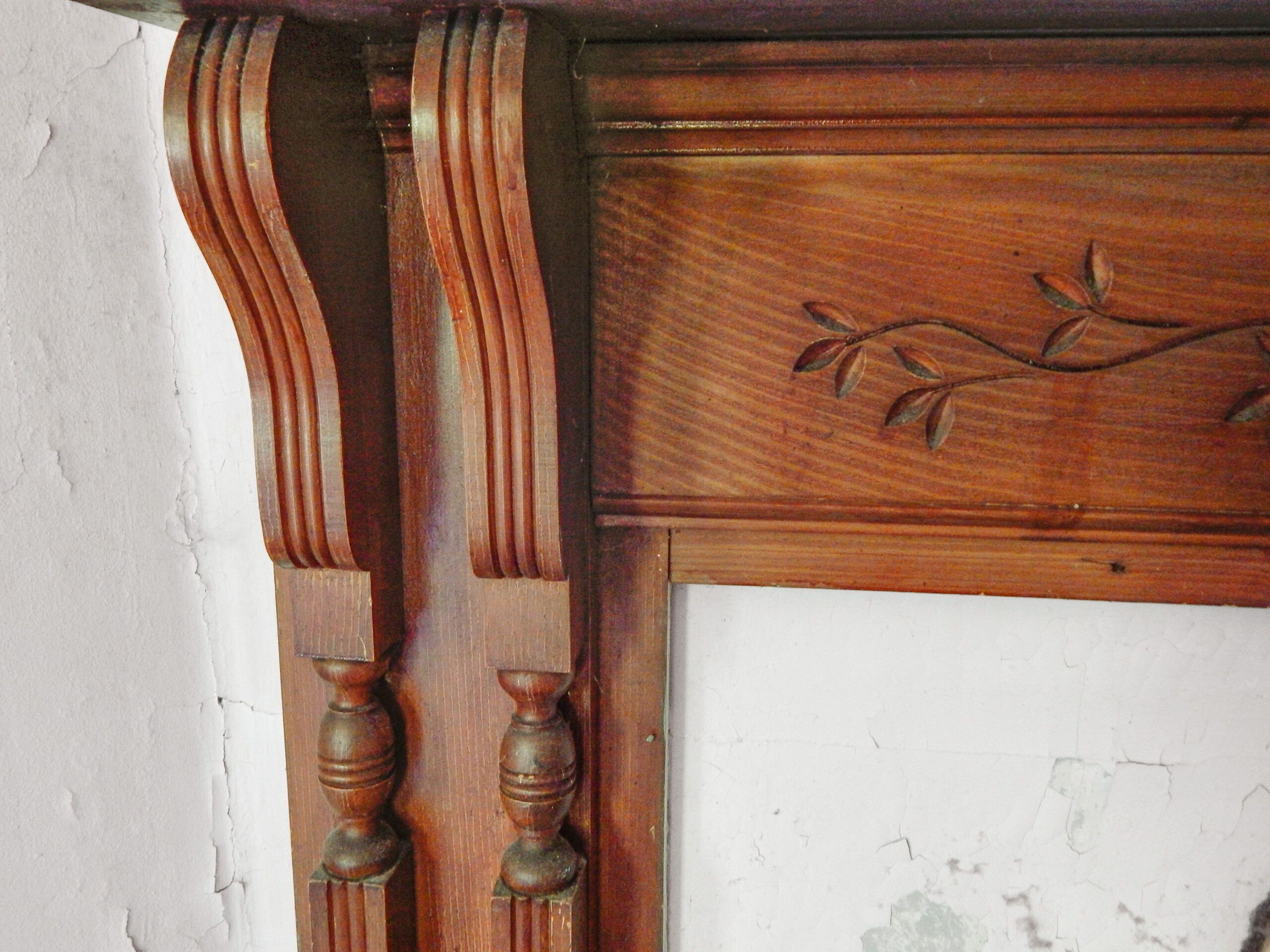 The front parlor mantel's corbel details, in close-up.
Bull's Eyes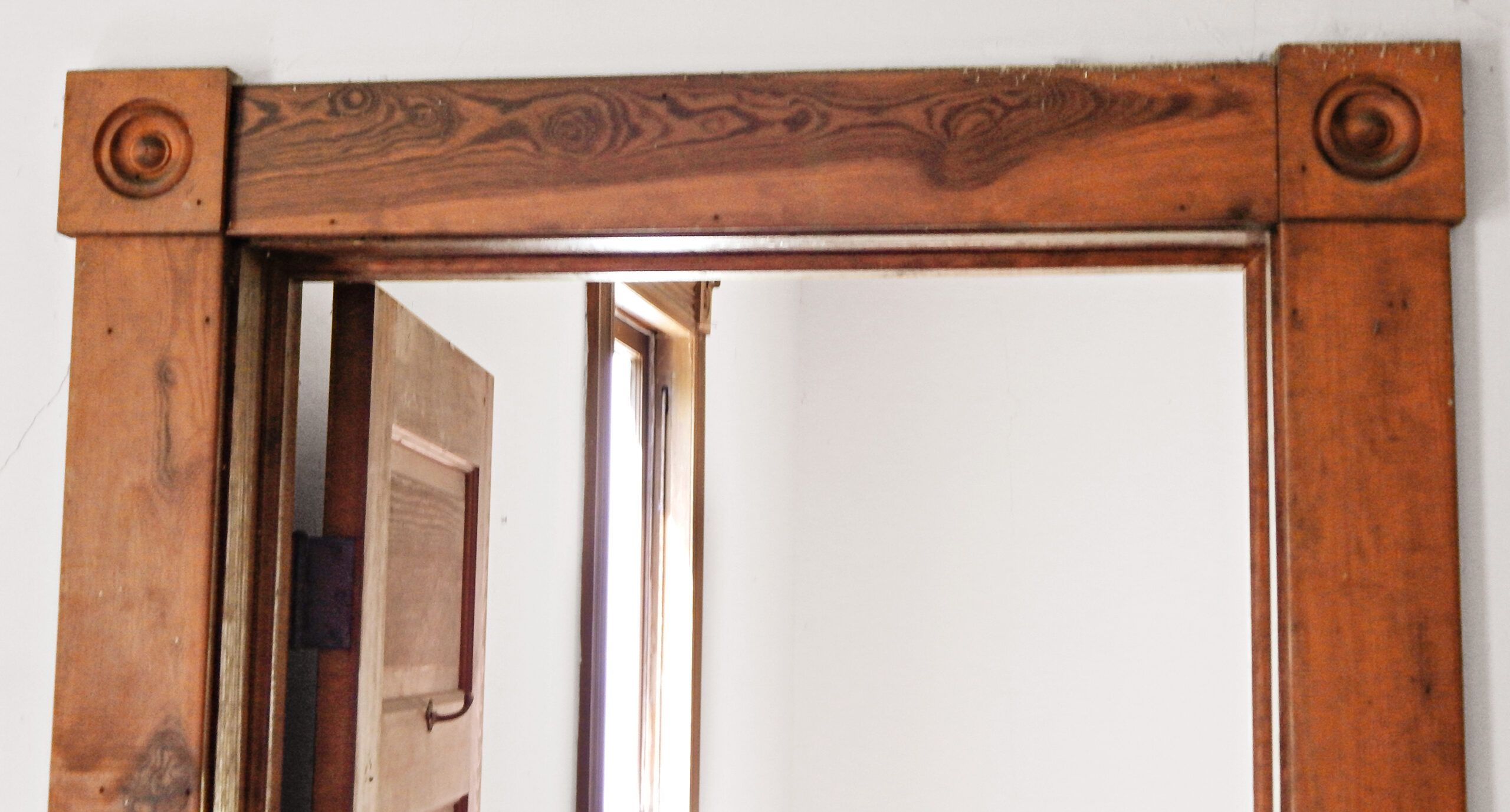 The door casings are decorated with bull's-eye rosettes.
Claw-Foot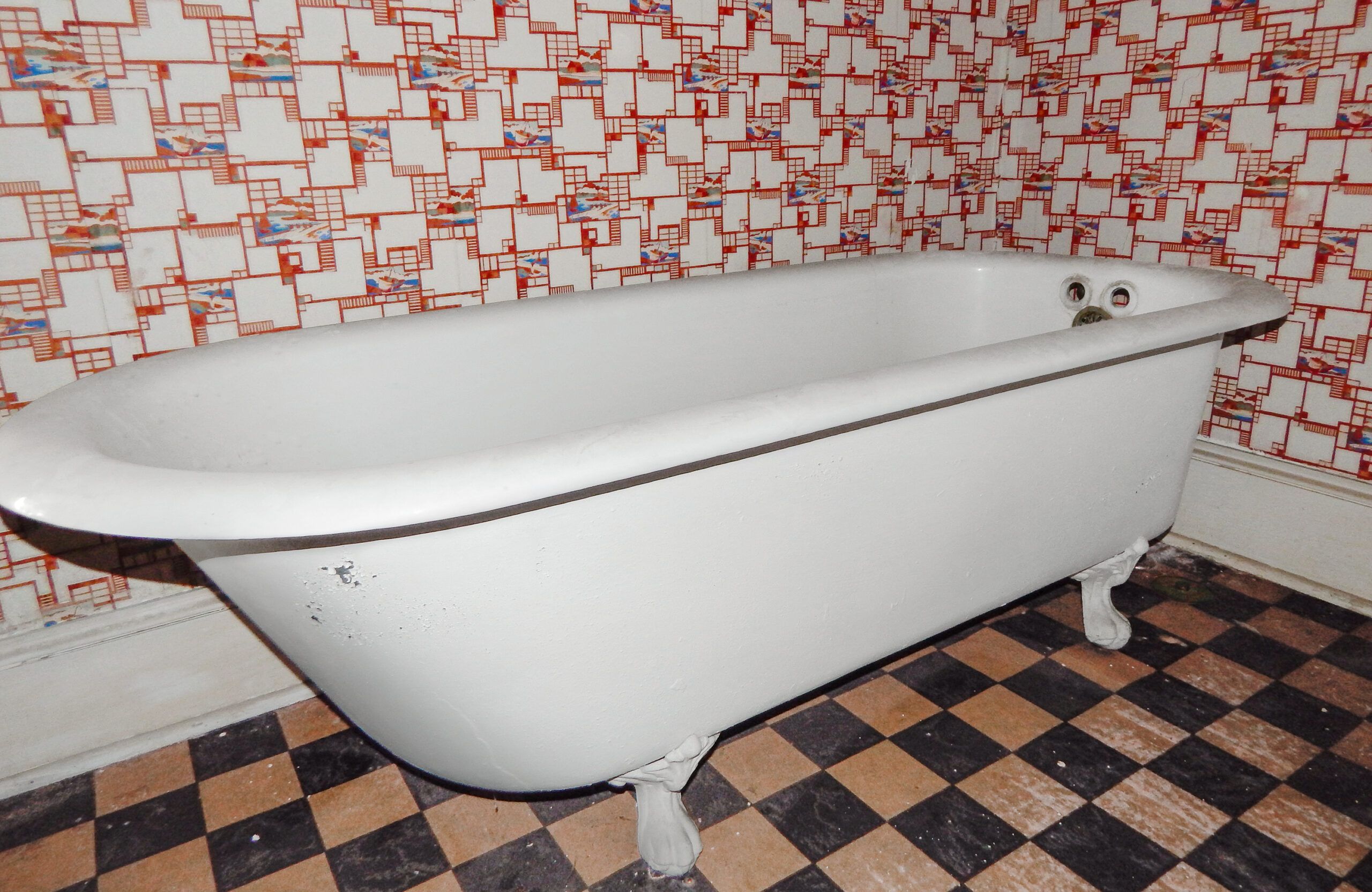 The upstairs bathroom retains this cast-iron claw-foot tub; there is another one in the downstairs bath.
Dishes Station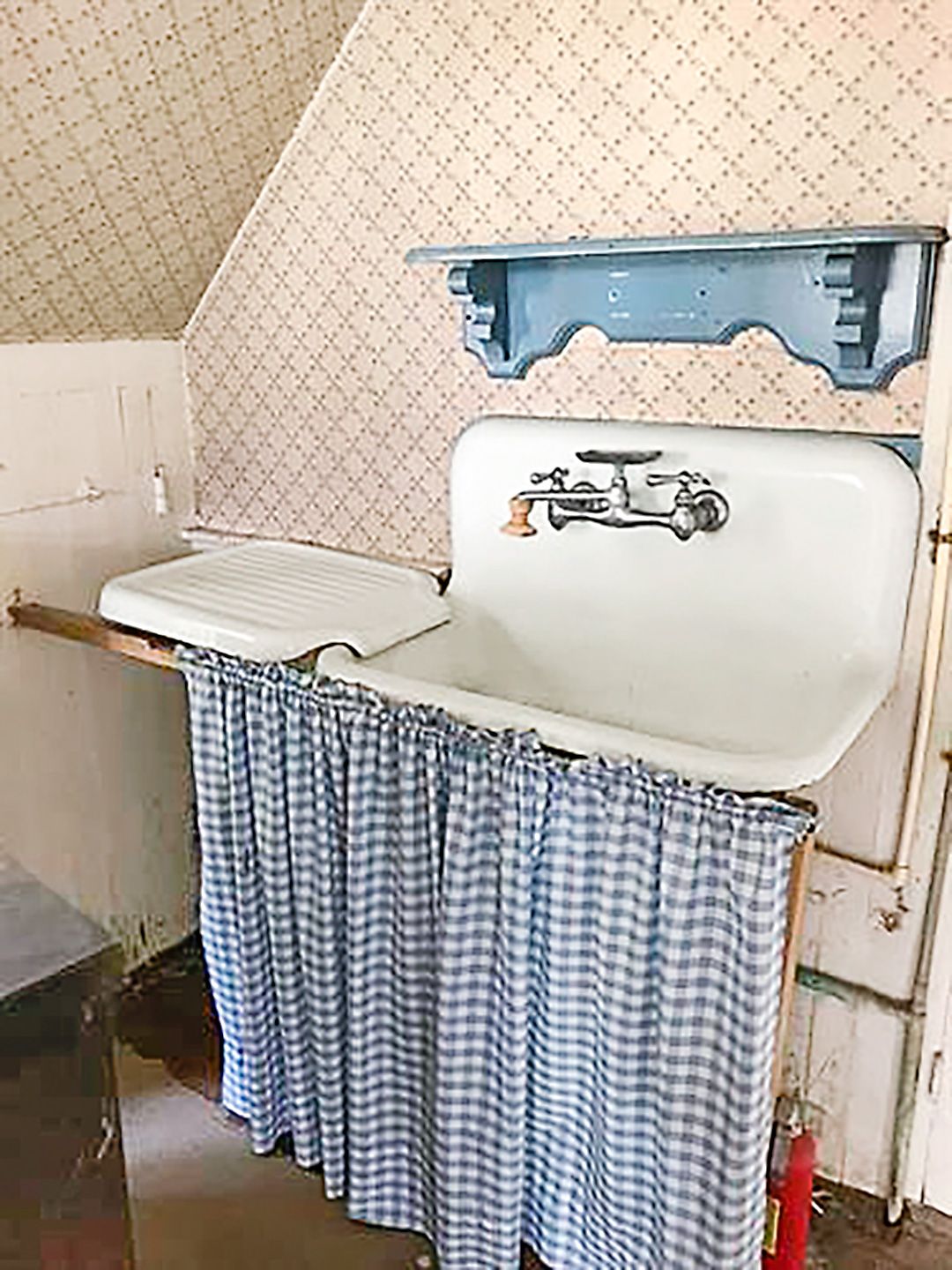 The owner's grandmother did the dishes at this large kitchen sink after the Sunday lunches they shared.
Generous Corner Lot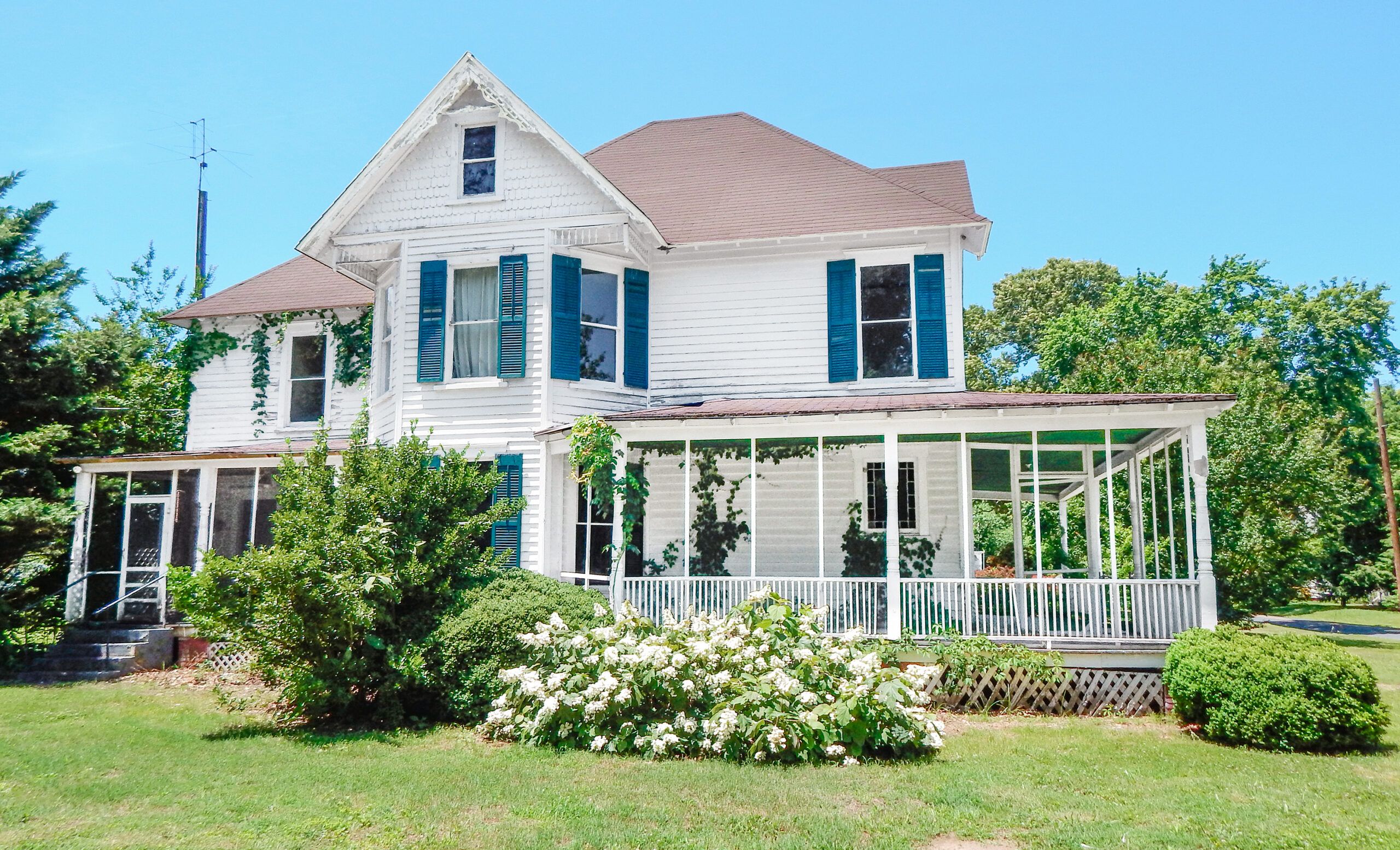 A side view of the house shows off stacked bay windows, a signature of the Queen Anne style, as well as its wraparound porch and generous corner lot. The owner's mother, Phyllis Hamilton Kilborn, grew up in the house.
Chick Store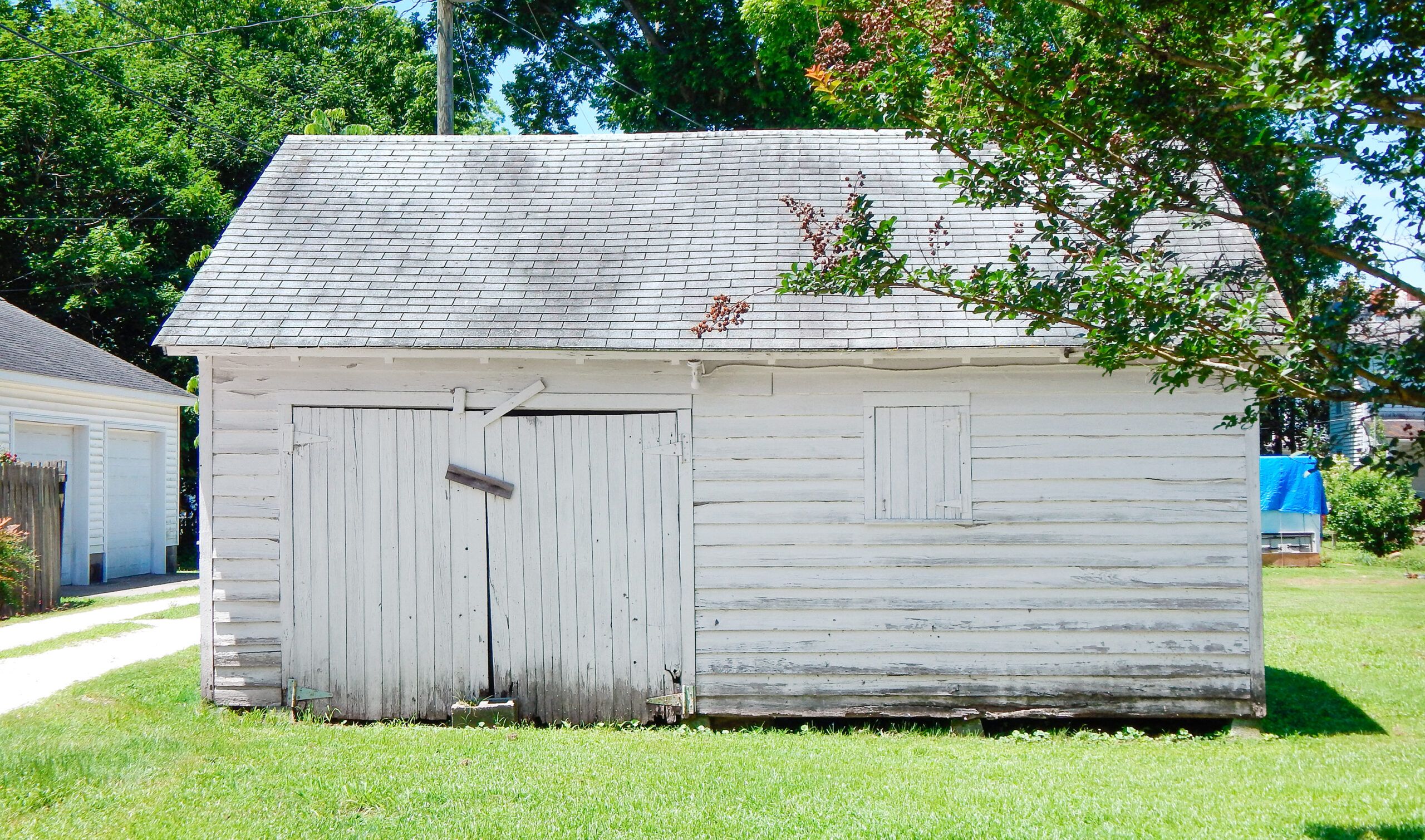 The owner's grandfather James Hamilton used to sell chicks out of this tiny clapboard outbuilding.