Gingerbread Scene Decorating Kit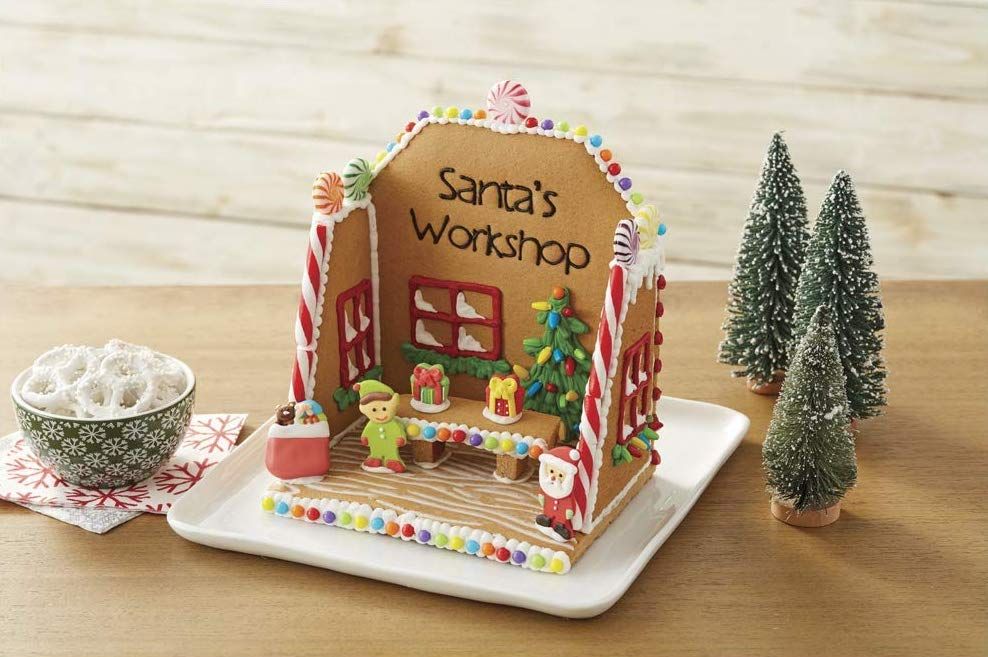 This open display is a simple build, perfect for crafting with small kids.
About $12.49; Amazon
Gingerbread Cabin Decorating Kit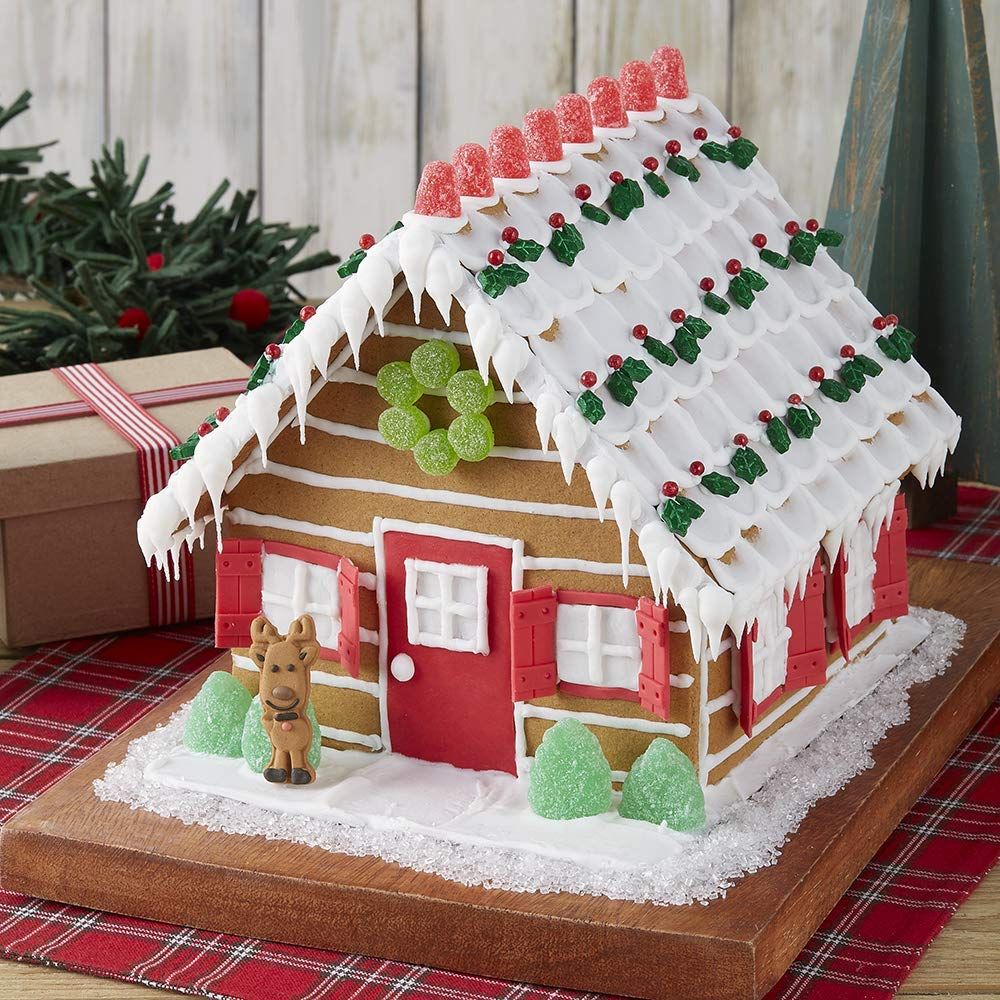 Recreate one of the Wilton designs on the box or just design your own cabin curb appeal.
About $13; Amazon
Gingerbread Giant A-Frame House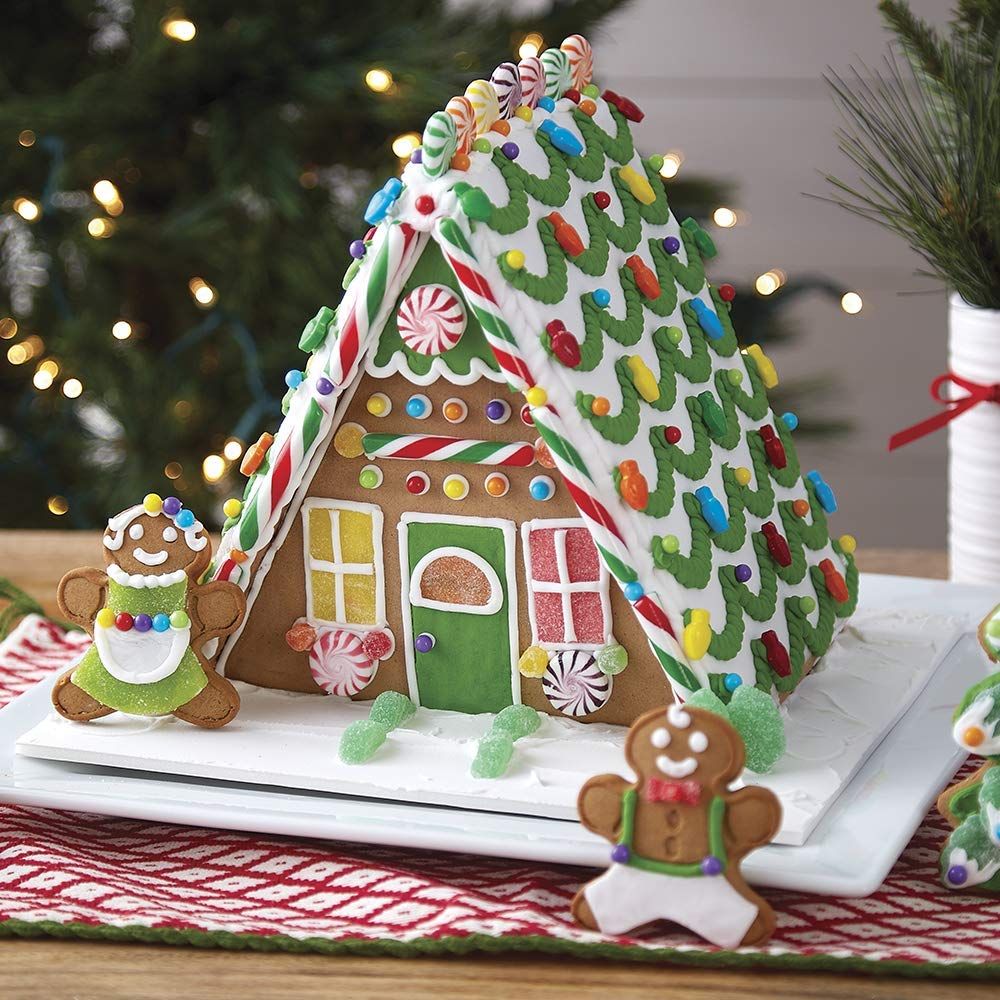 A charming (and unique!) design to try.
About $26; Amazon
Gingerbread Village Decorating Kit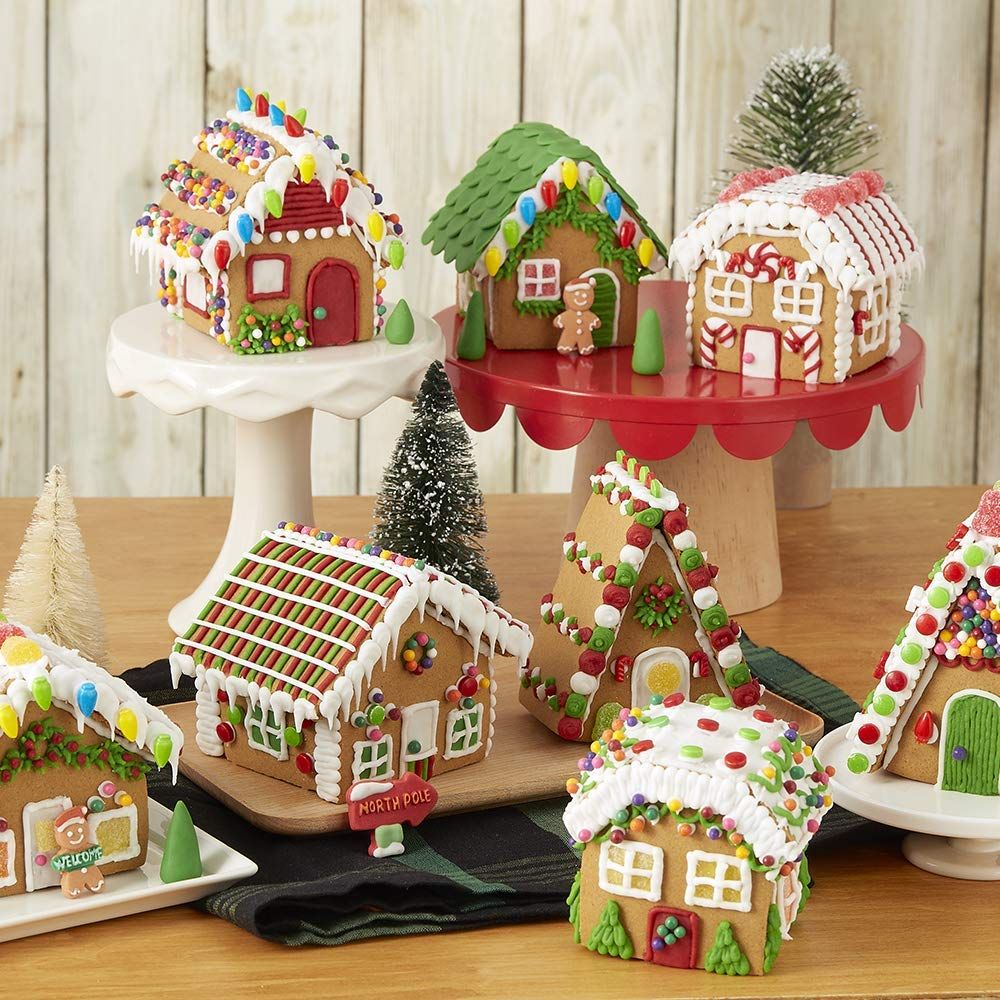 Why stop at a house when you can build an entire gingerbread village? This adorable mini village makes for a creative holiday party centerpiece! Just arrange the cookie houses along a festive runner.
About $30; Amazon
Gingerbread Manor Decorating Kit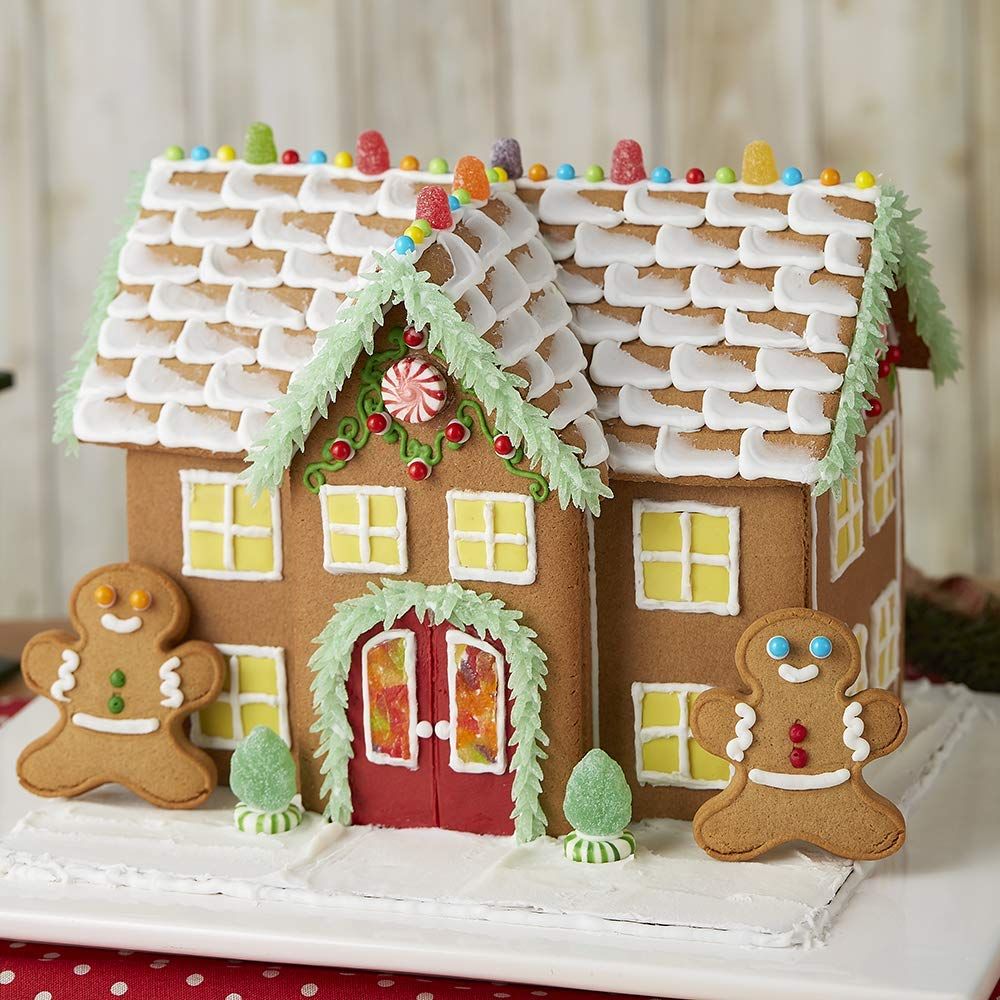 Go big or go home! Build a fancy mansion and consider using Shredded Mini Wheats as roofing shingles.
About $16; Amazon
Gingerbread Barn Decorating Kit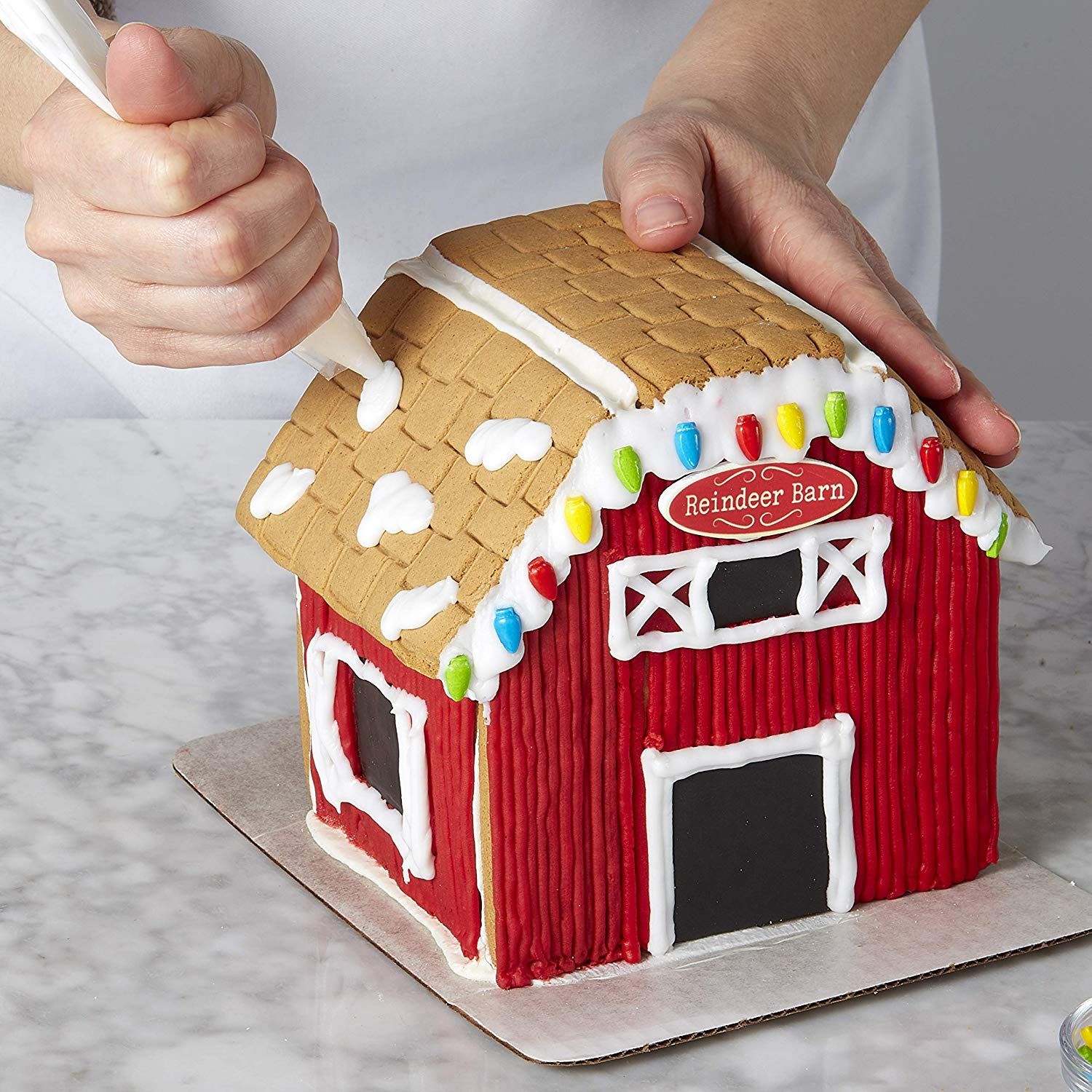 If your absolute favorite part of gingerbread crafting is piping, this design allows for plenty of that (with barn red-colored frosting, of course).
About $13; Amazon
Four-House Mini Gingerbread Village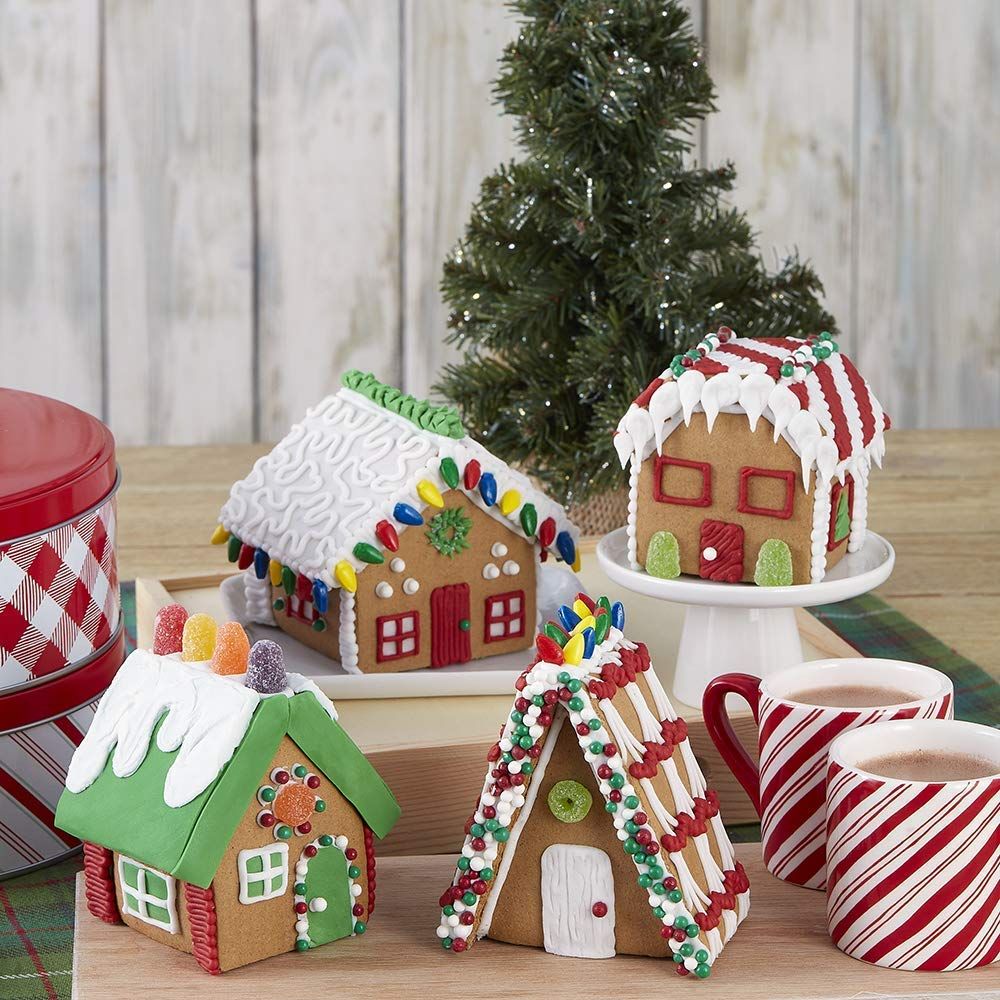 No time for eight tiny houses (featured above)? Here's a smaller kit.
About $26; Amazon