Italianate with Two Porticos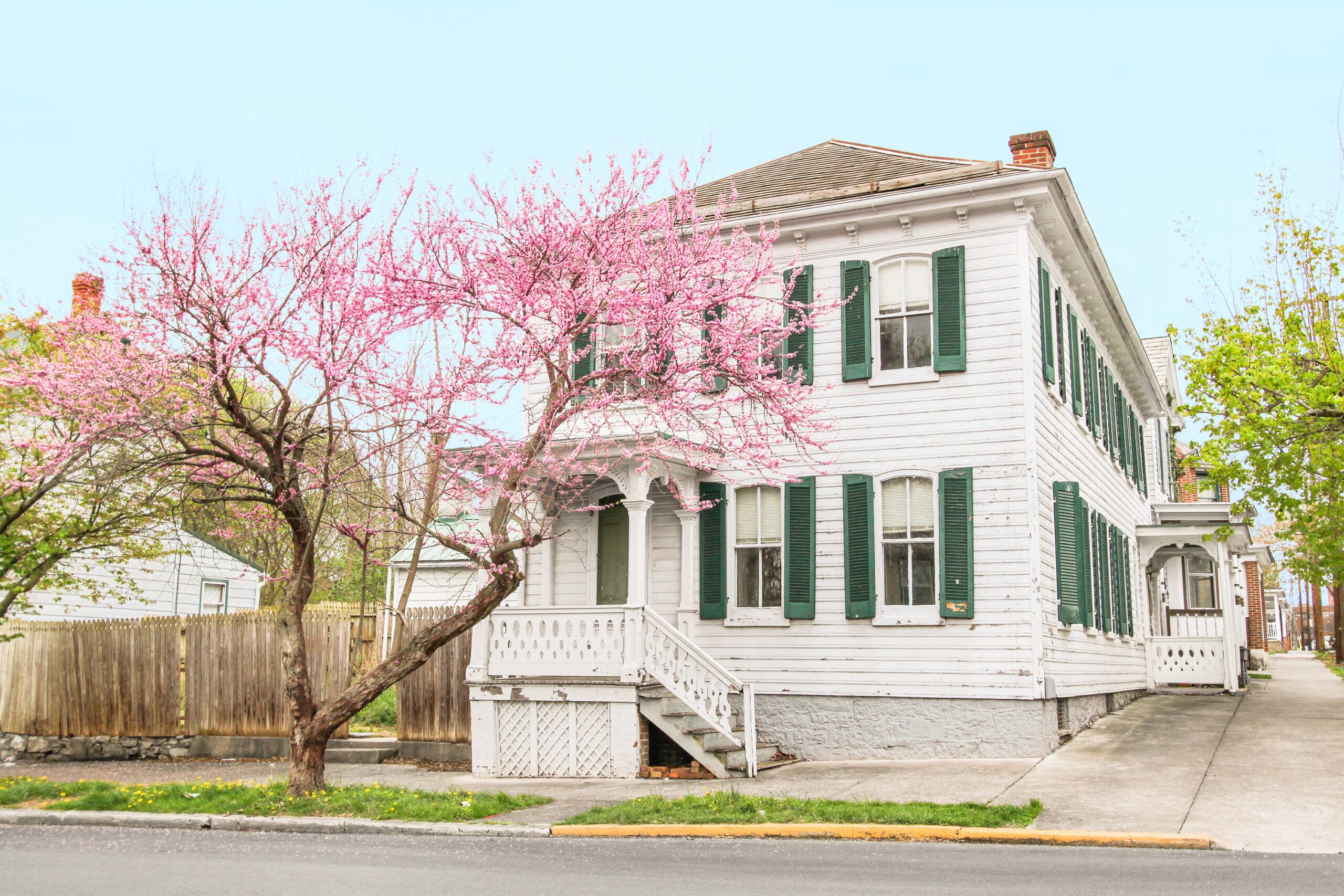 Price: $45, 000
Location: Martinsburg, WV
Contact: Liz McDonald, Blackwell Realty; 304-885-0772
The History: This three-bedroom, one-and-a-half-bath Italianate was built by John William Keefe, a veteran of both the Mexican-American War and the American Civil War. After years of soldiering, Keefe eventually settled down in Martinsburg and became a yardmaster and train dispatcher for the B&O Railroad. The circa-1866 house was handed down to his son, Hugh Keefe, who worked in the town's thriving woolen mills, which later supplied blankets to soldiers during World War II. The Civil War–era house remained a single-family residence until about 10 years ago, when it was turned into a law office; it's located just two blocks from the courthouse. It has been vacant for two years.
Shown: With 1,782 square feet of living space inside, the circa-1866 Italianate is located downtown on a corner lot, with its two ornate original portico entryways intact.
Faux Panels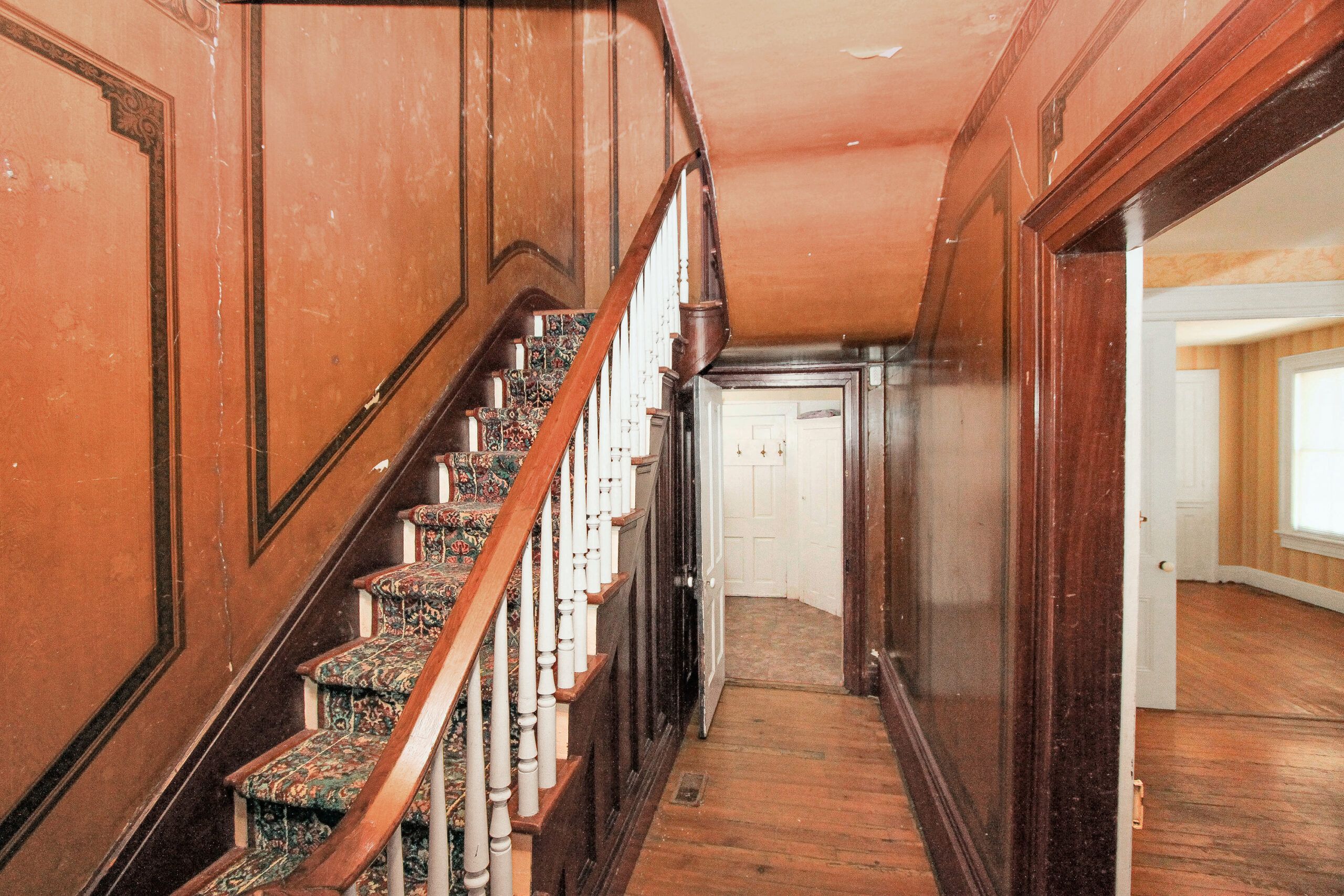 Why save it? The house retains original pine floors, decorative trompe l'oeil wallpaper in the front entry, and much of its millwork, including pocket doors and a butler's pantry. It also holds a tranquil sleeping porch with large arched openings for removable windows to usher in summer breezes. The exterior siding is in good shape. Other highlights include stained-glass transoms, a herringbone brick patio, and a spring-house outbuilding perfect for a workshop or study.
Shown: The front hall showcases trompe l'oeil wallpaper that imitates wood-paneled walls; it carries on to the ceiling and up the stairs to the second floor.
Vintage Claw-Foot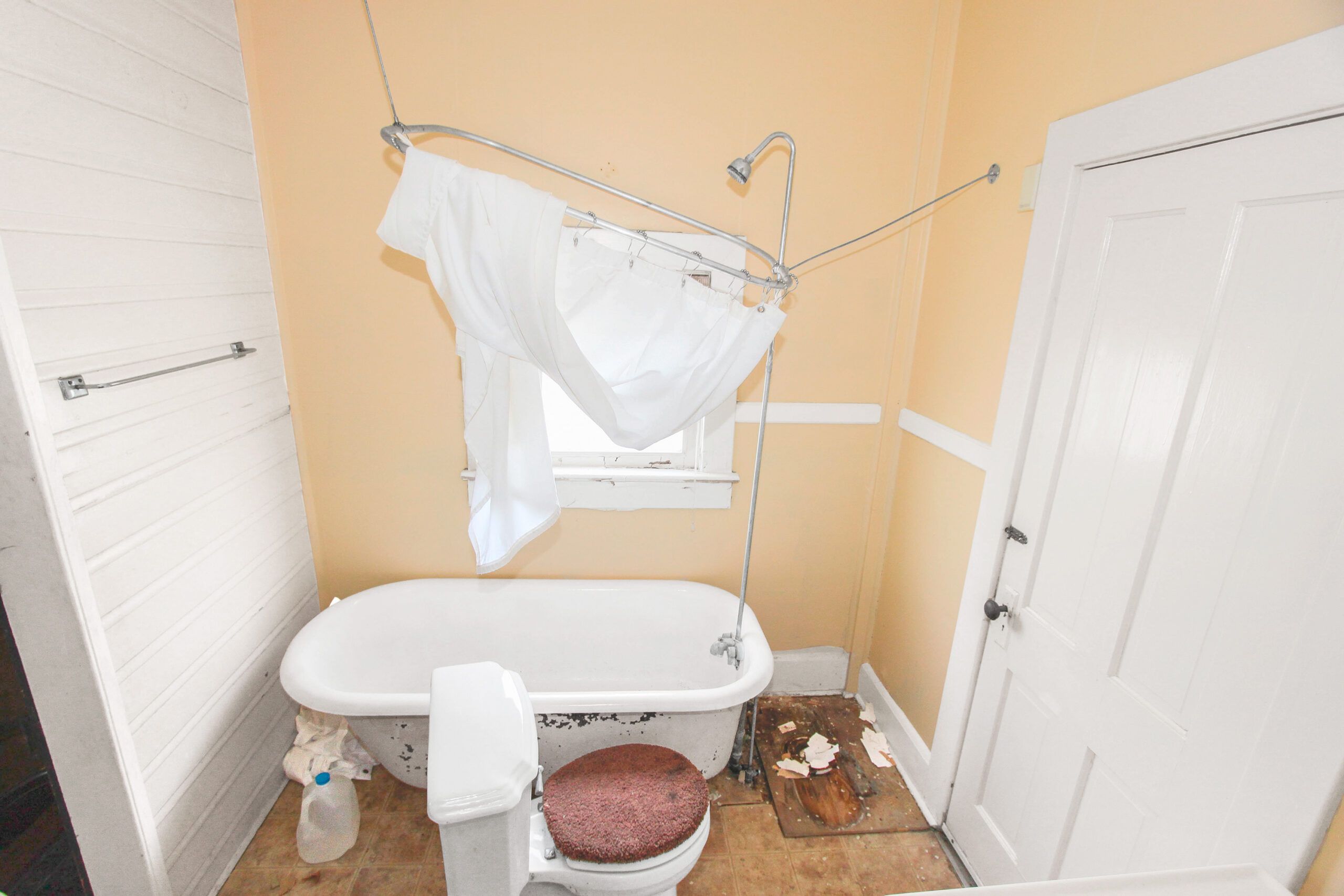 What it needs: The plumbing could use an overhaul, there is a leak in the roof near the chimney, and the well-trod wood floors in the front of the house require shoring up. The house also needs a kitchen and some serious cosmetic work, including fresh paint. The good news is that the building has been updated with central AC. But we'd still recommend using the sleeping porch to cool off, at least every once in a while.
Shown: The house needs a kitchen, and the one and a half existing baths require an overhaul, including this one, which holds a vintage claw-foot tub.
Paneled Pockets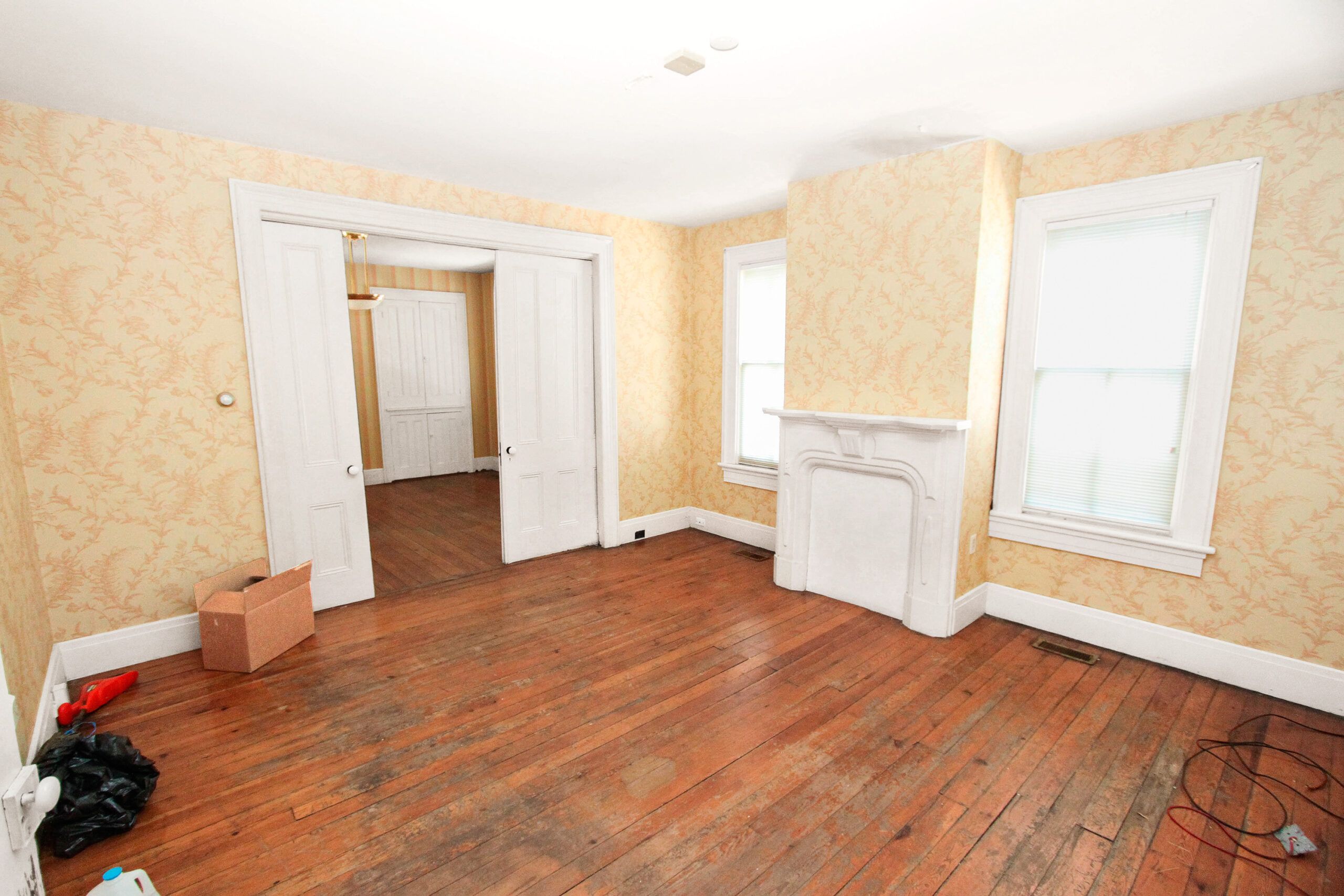 A downstairs parlor features original pine floors, as well as paneled pocket doors and a mantel.
Milled Bedroom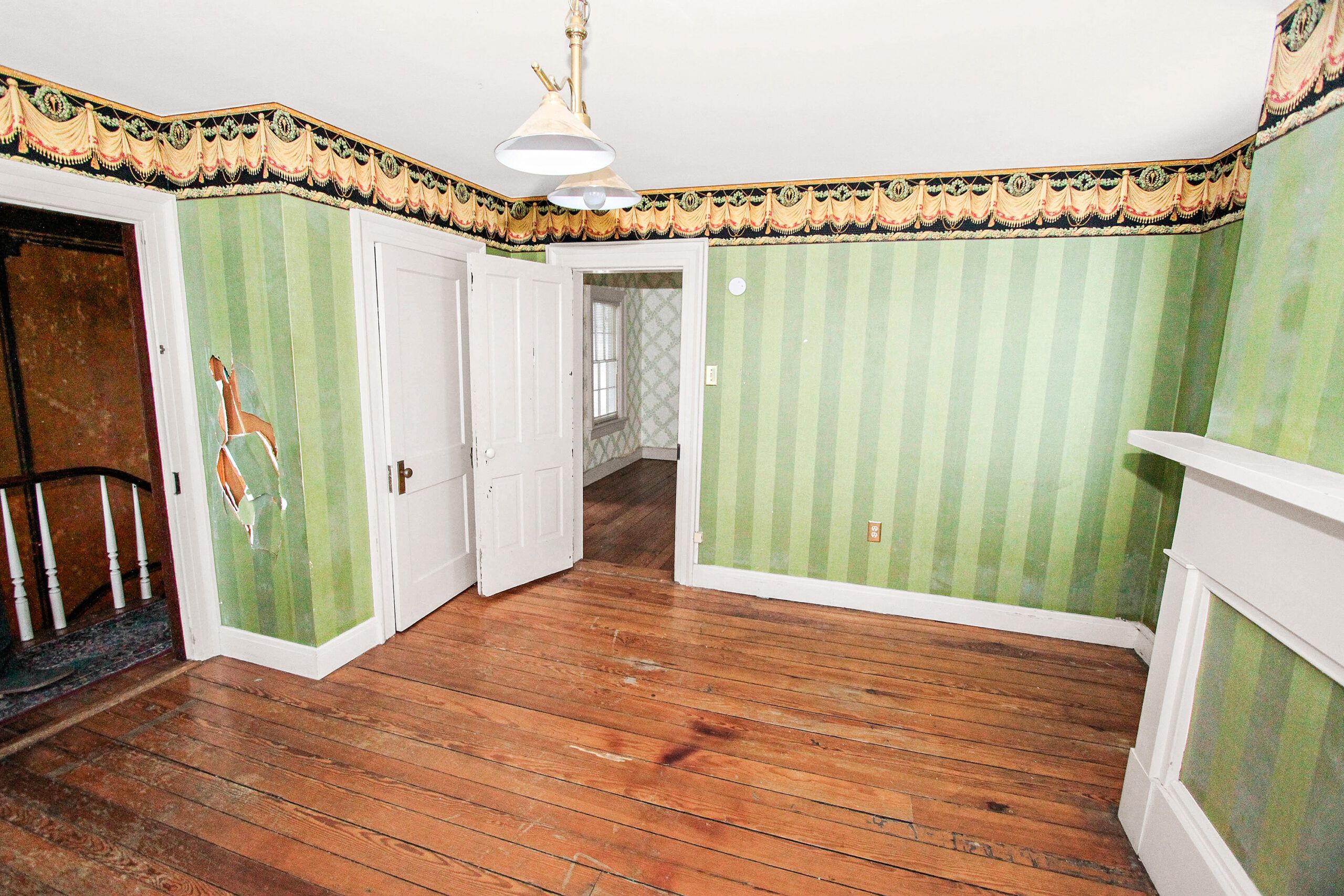 An upstairs bedroom shows off its original pine floor and millwork.
Workshop in Red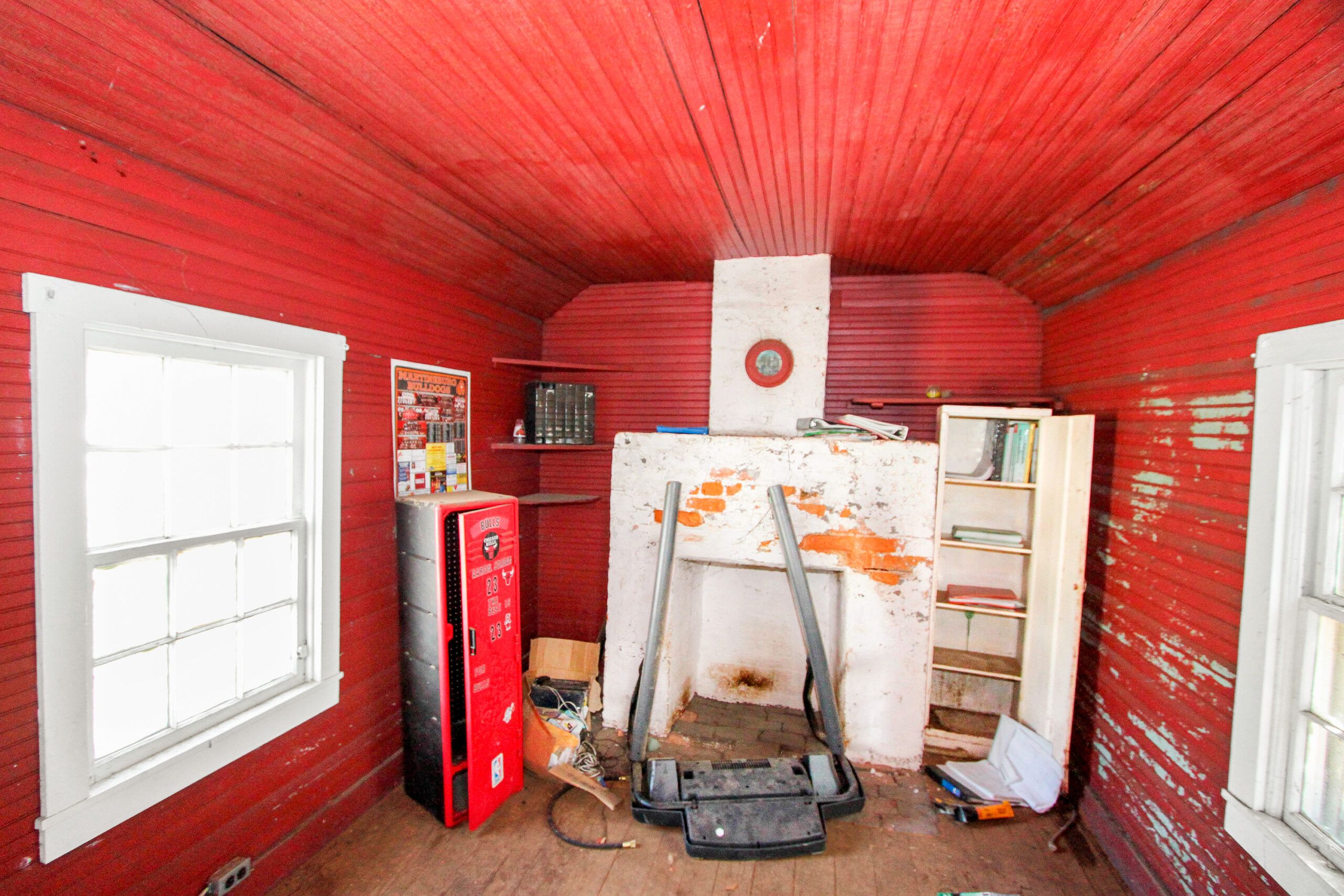 The outbuilding, which has a fireplace and chimney, could be turned into a workshop or studio.
Sleeping Porch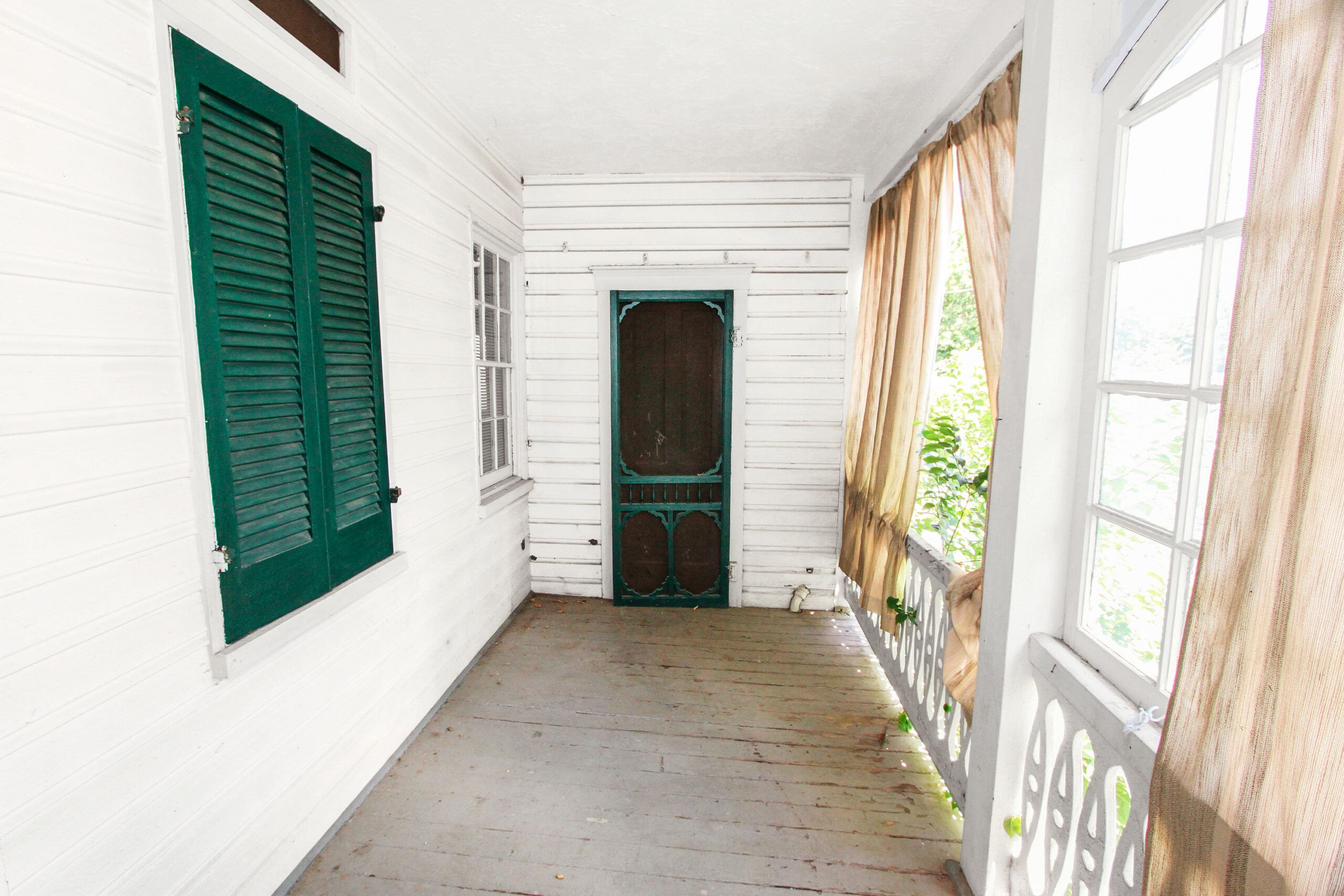 The sleeping porch has large arched openings for windows that are meant to be removed in summer. One of these is still in place here; the other may be stored in the basement.
Kitchen Assembly Required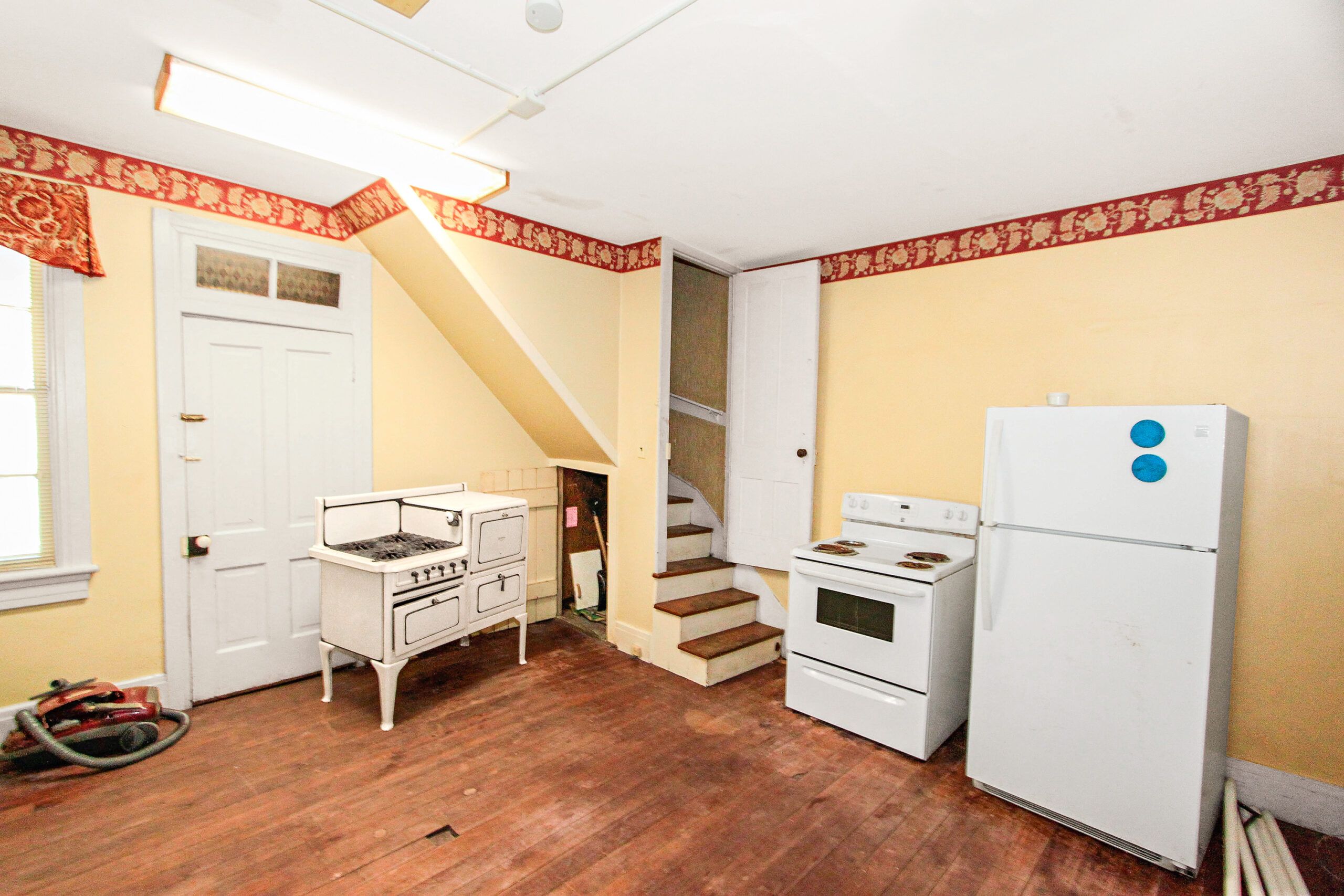 There's a fridge and a couple of stoves, but you'll still be in charge of installing a working kitchen.
Spring House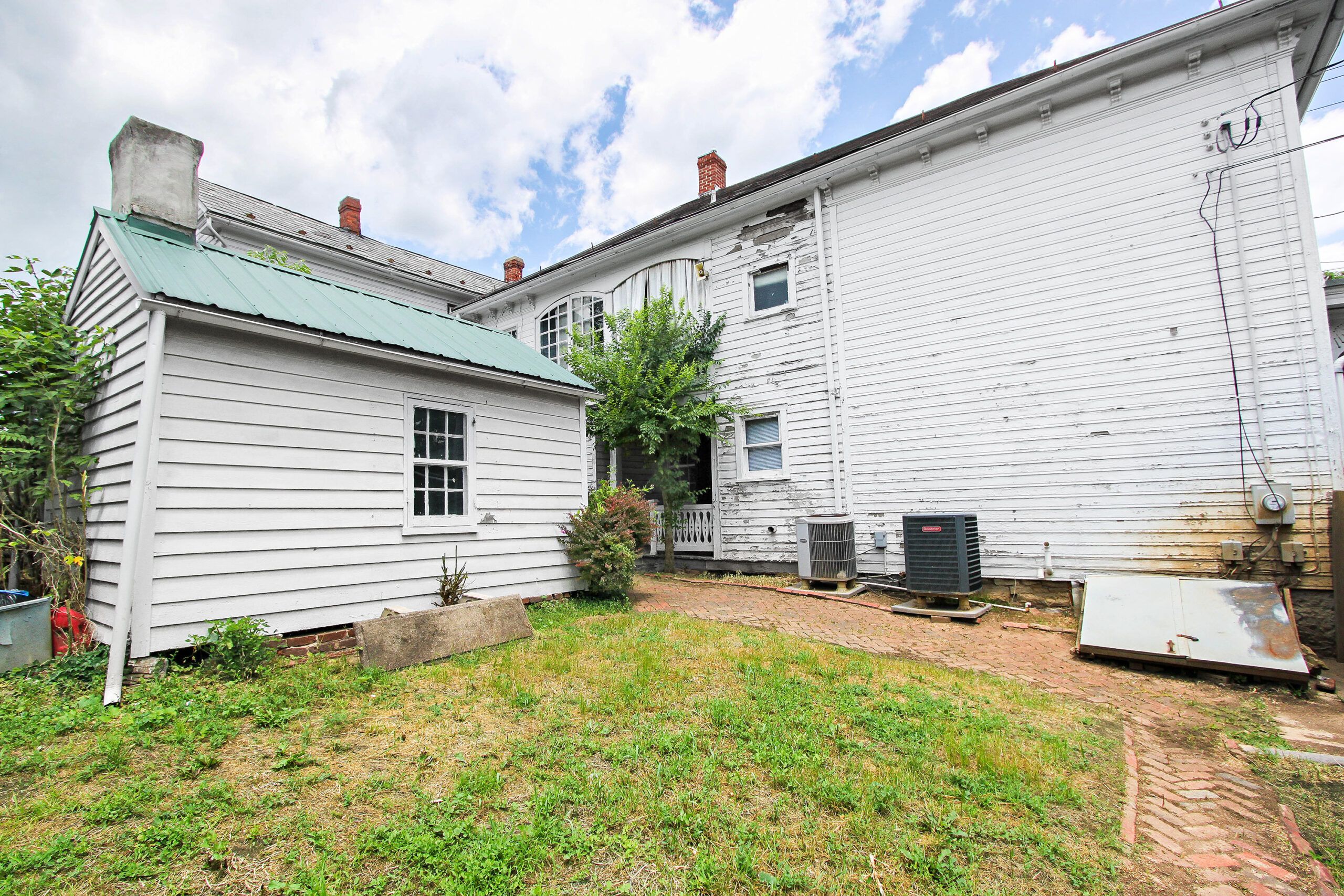 A former spring house is steps from the main house (What appears to be an ell behind the small structure belongs to the house next door).
Secret Stairs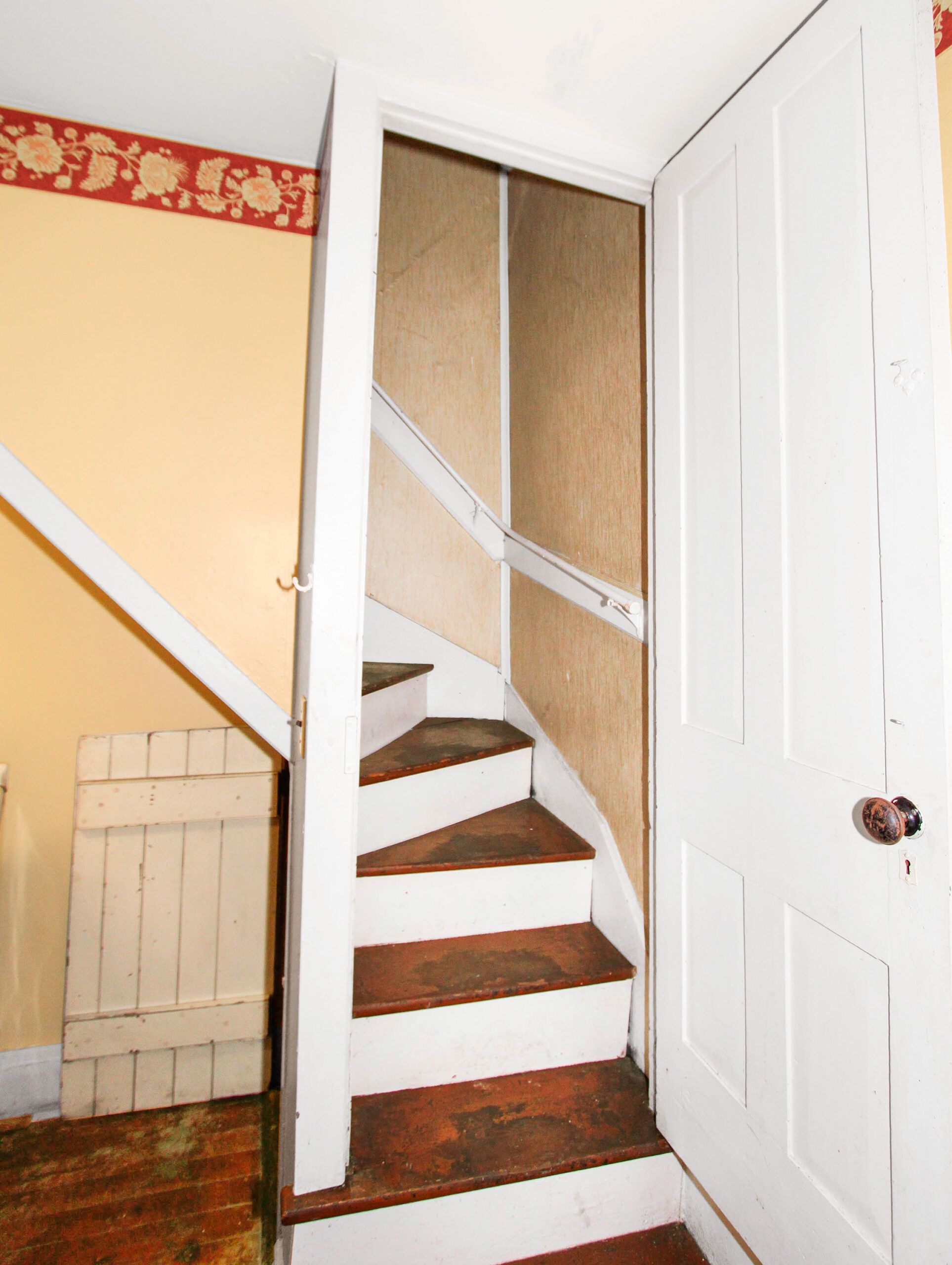 Back-stair winders lead from the kitchen to a second-floor bedroom off the sleeping porch.
Thanks to Howard E. Butts and the Berkeley County Historical Society, Martinsburg, WV.