The Old Infirmary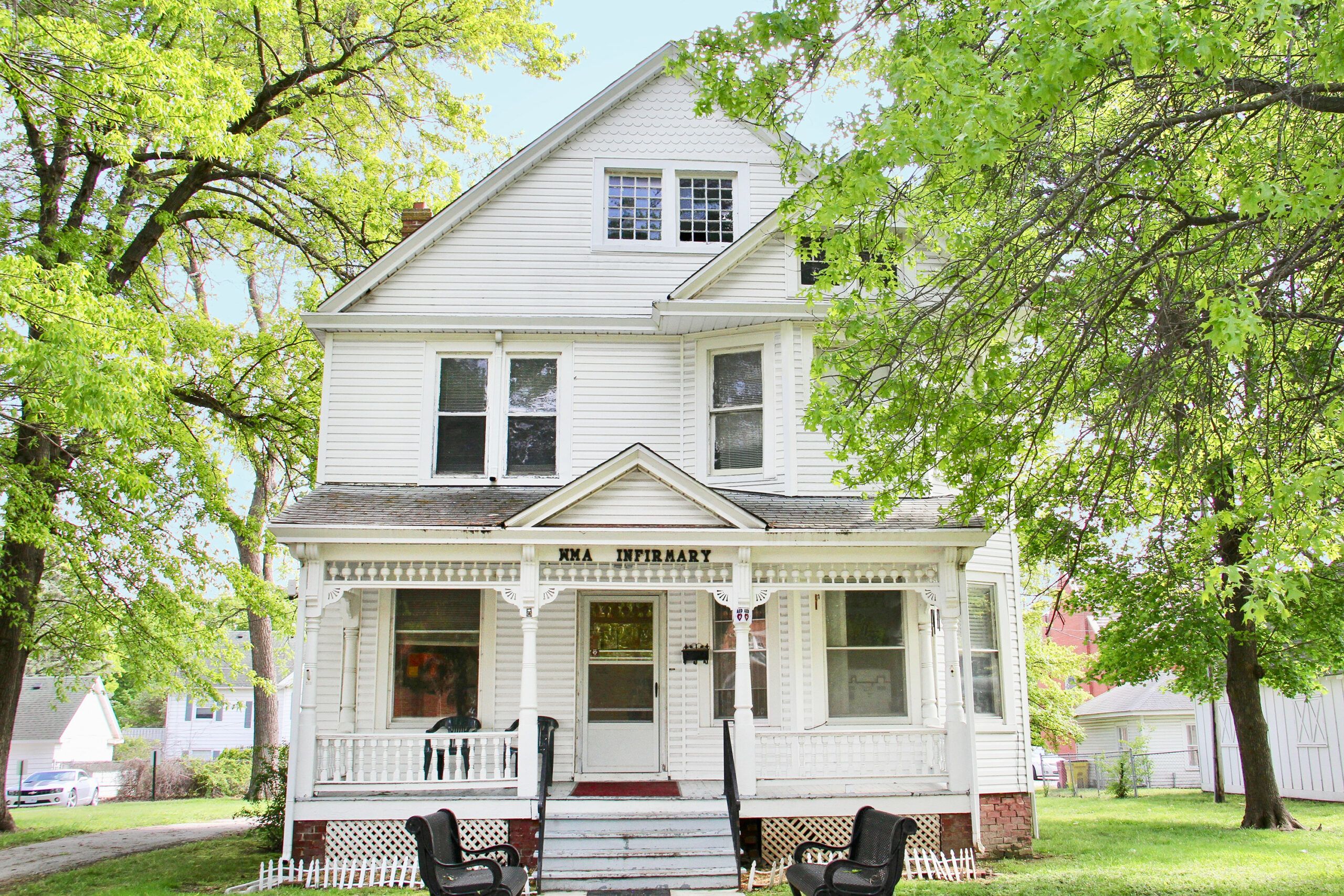 Price: $55,000 Update! Price reduced to $45,000
Location: Lexington, MO
Contact: Michelle Neer, 660-259-2700
The History: Belle B. Smith had this charming Queen Anne built for herself and her husband, Robert, a traveling salesman, in 1897. Later it was home to James Sellers, a Marine lieutenant during World War I. According to the book Heroes All, during a battle in France, Sellers was selected to transport a message of "extreme importance" through a heavy artillery bombardment. Wounded while executing his mission, he was later awarded the Distinguished Service Cross. The house became the property of Wentworth Military Academy—located across the street—in 1984. It was used as its infirmary until last year, when the school closed.
Shown: The three-story, 2,028-square-foot house is located on a 75-by-142-foot lot. For more than 30 years it served as the infirmary for the historical Wentworth Military Academy (now closed), which is located across the street.
Bedroom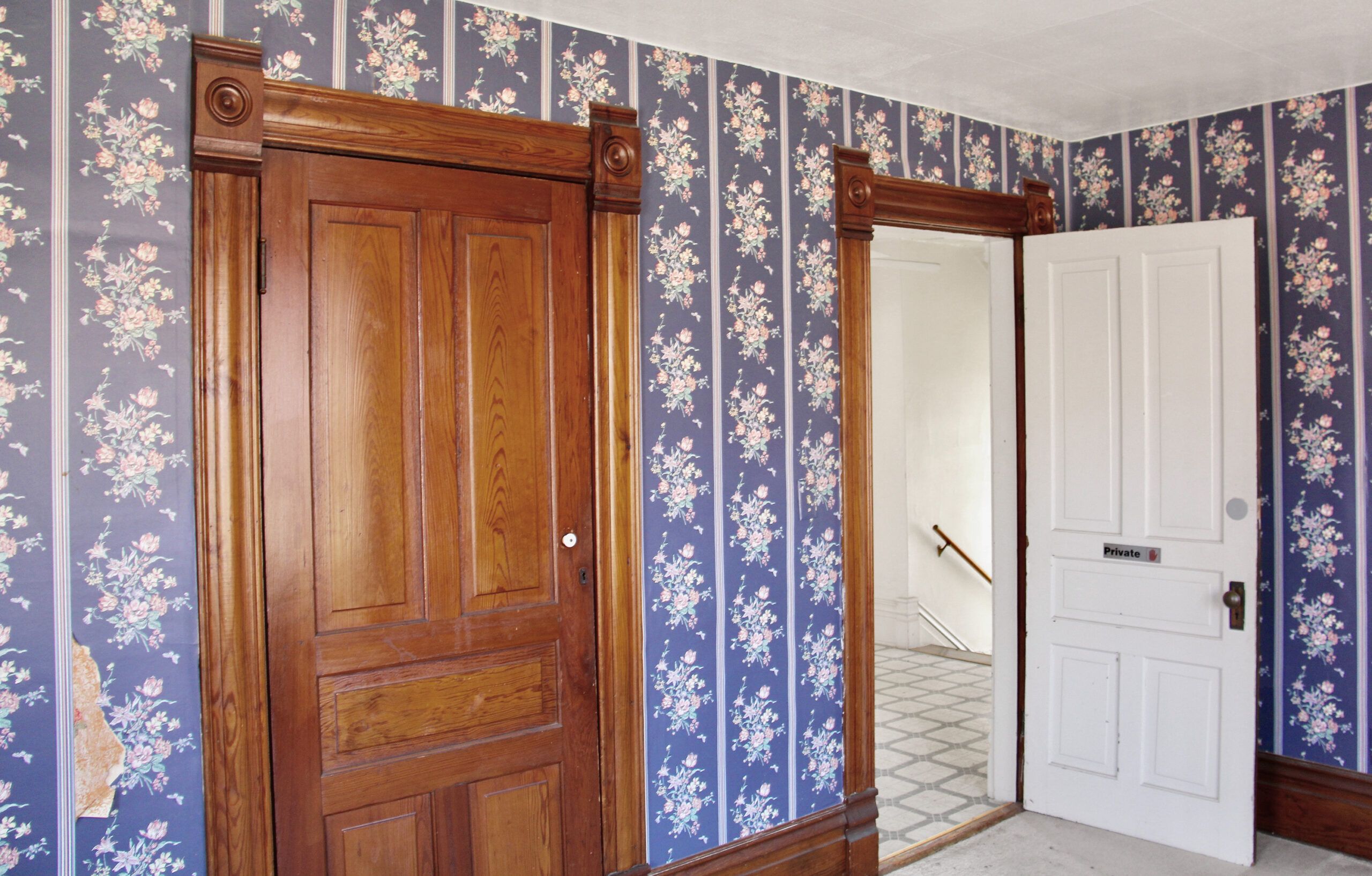 Why save it? The cottage is among 10 historical properties being sold off by the academy, whose notable alumni include director Robert Altman and Walmart co-founder James Walton.
In addition to a striking front porch with gingerbread trim, it retains most of its original interior details, including pine doors, decorative casings, and a fireplace mantel.
Shown: This bedroom—one of three—showcases original pine woodwork, such as five-panel doors, elaborate casings with decorative corner blocks, and tall baseboards.
Original Built-In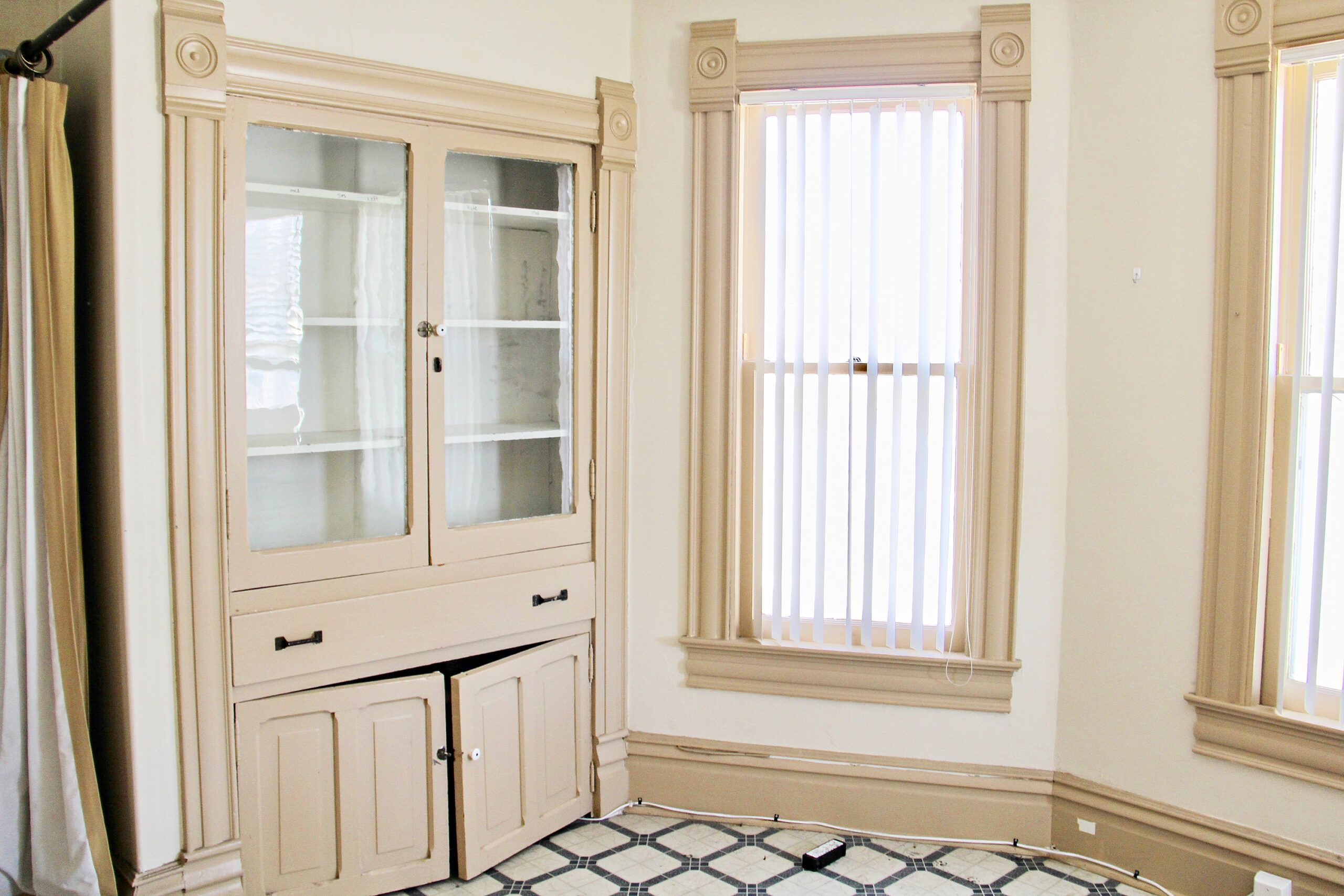 What it needs: Aside from cosmetic work, such as pulling up the sanitary sheet vinyl that covers what could be salvageable wood floors underneath, the three-bedroom, one-and-a-half-bath house needs a new water heater and HVAC system. About a half hour's drive from Kansas City, Lexington is home to restaurants, boutiques, antiques shops, and the soon-to-open Wentworth Military Academy Museum. The town is a magnet for energetic retirees drawn by its generous supply of affordable Victorian-era houses. Whoever takes on this one is sure to be in good company.
Shown: The kitchen's painted millwork includes an original built-in storage hutch.
Country Hearth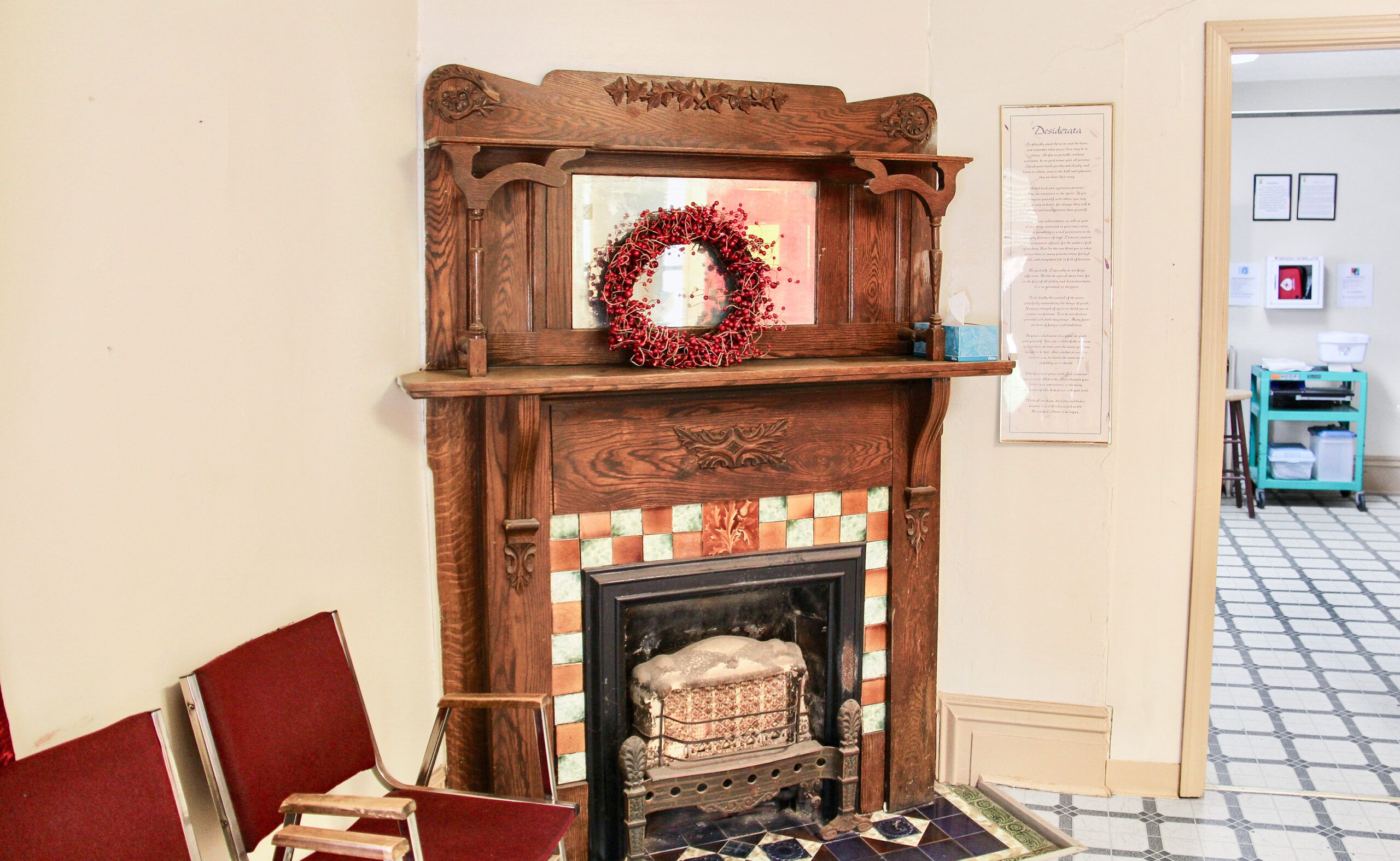 The house holds a single fireplace, which has a ceramic tile surround and hearth; it retains its original pine mantel and mirrored overmantel.
Infirmary Beds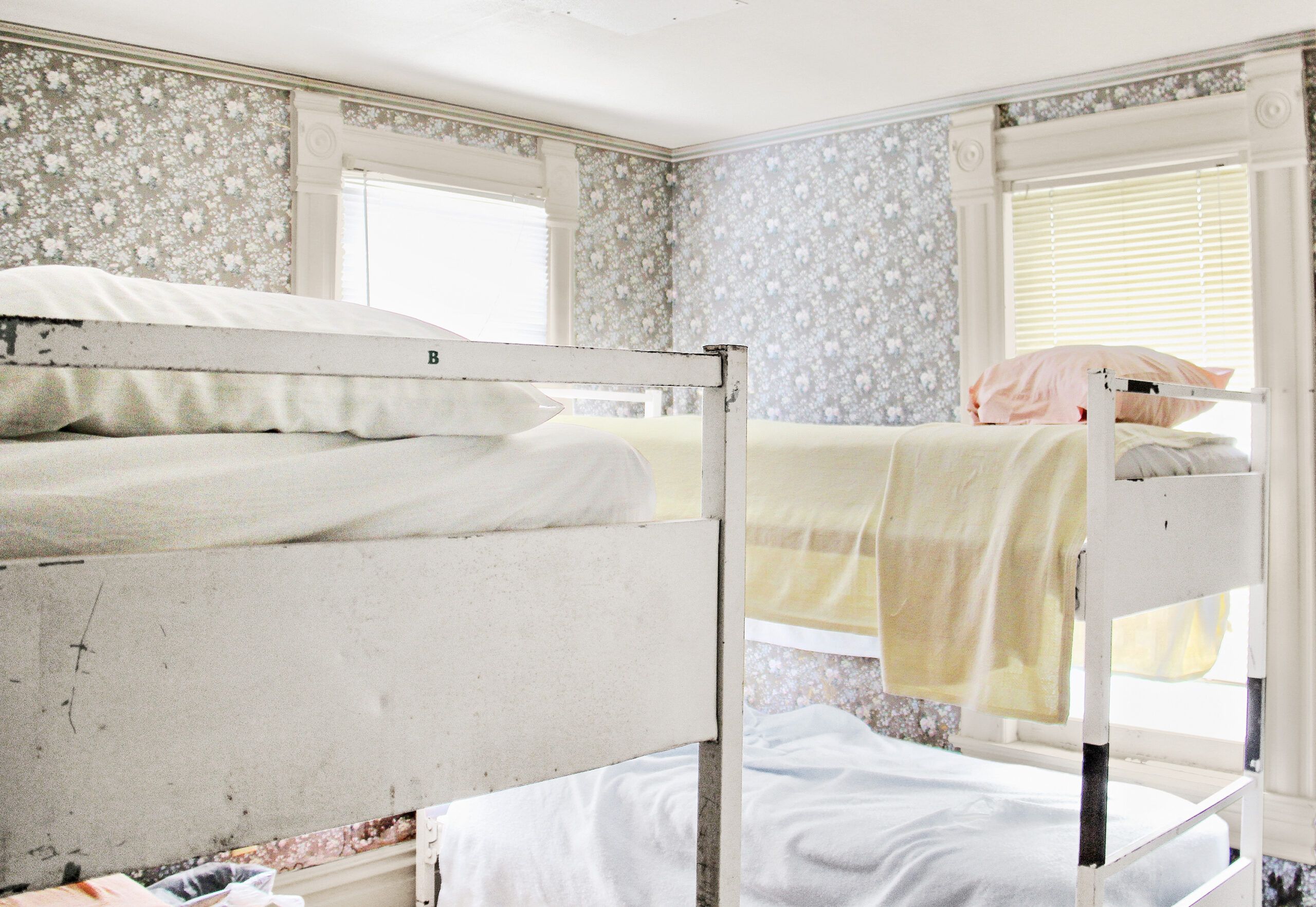 One of the house's three bedrooms, set up for infirmary patients.
Gables and Trim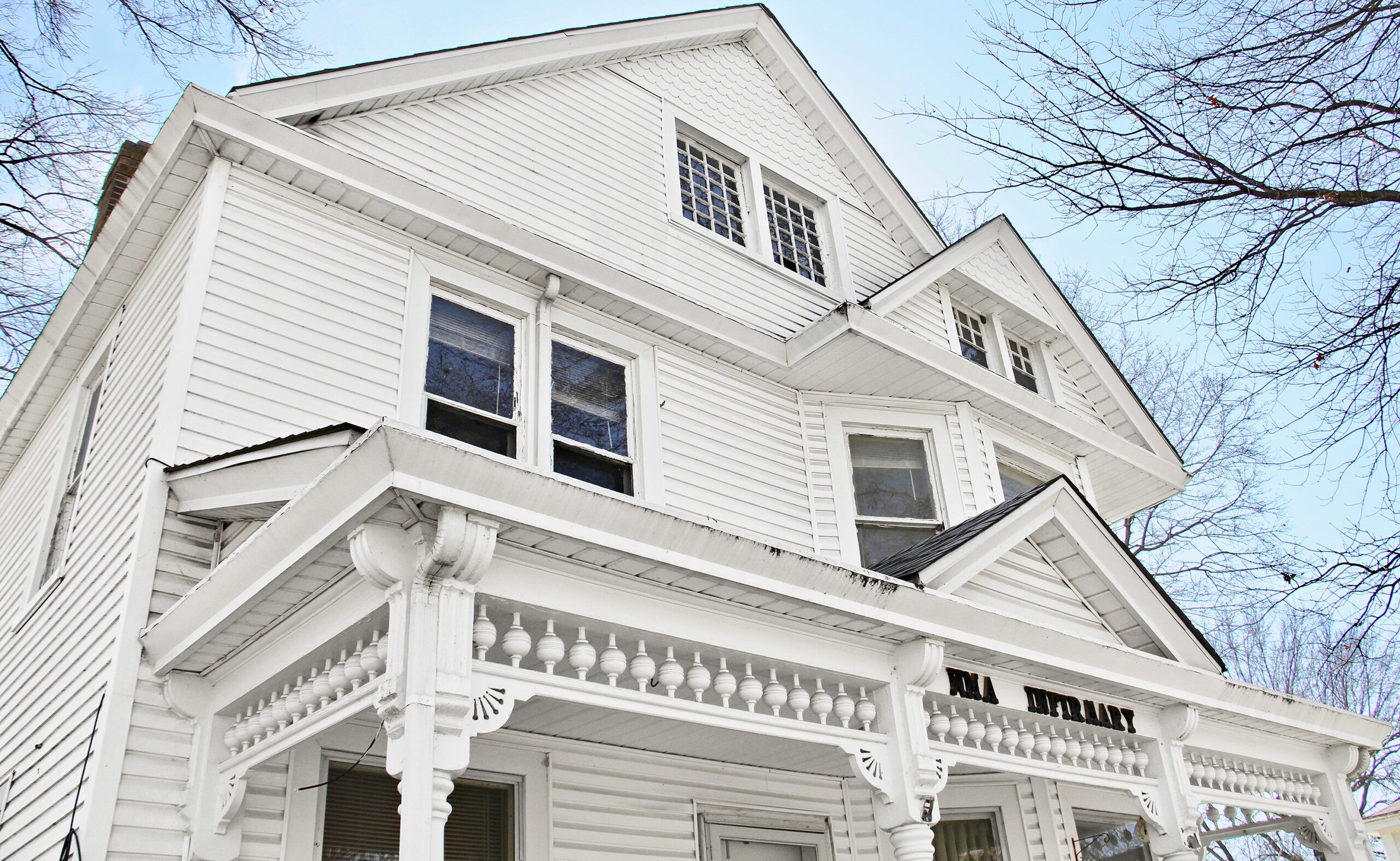 The clapboard and shingled house has multiple gables, as well as gingerbread trim on the front porch, in keeping with its Queen Anne style.
Sturdy Casings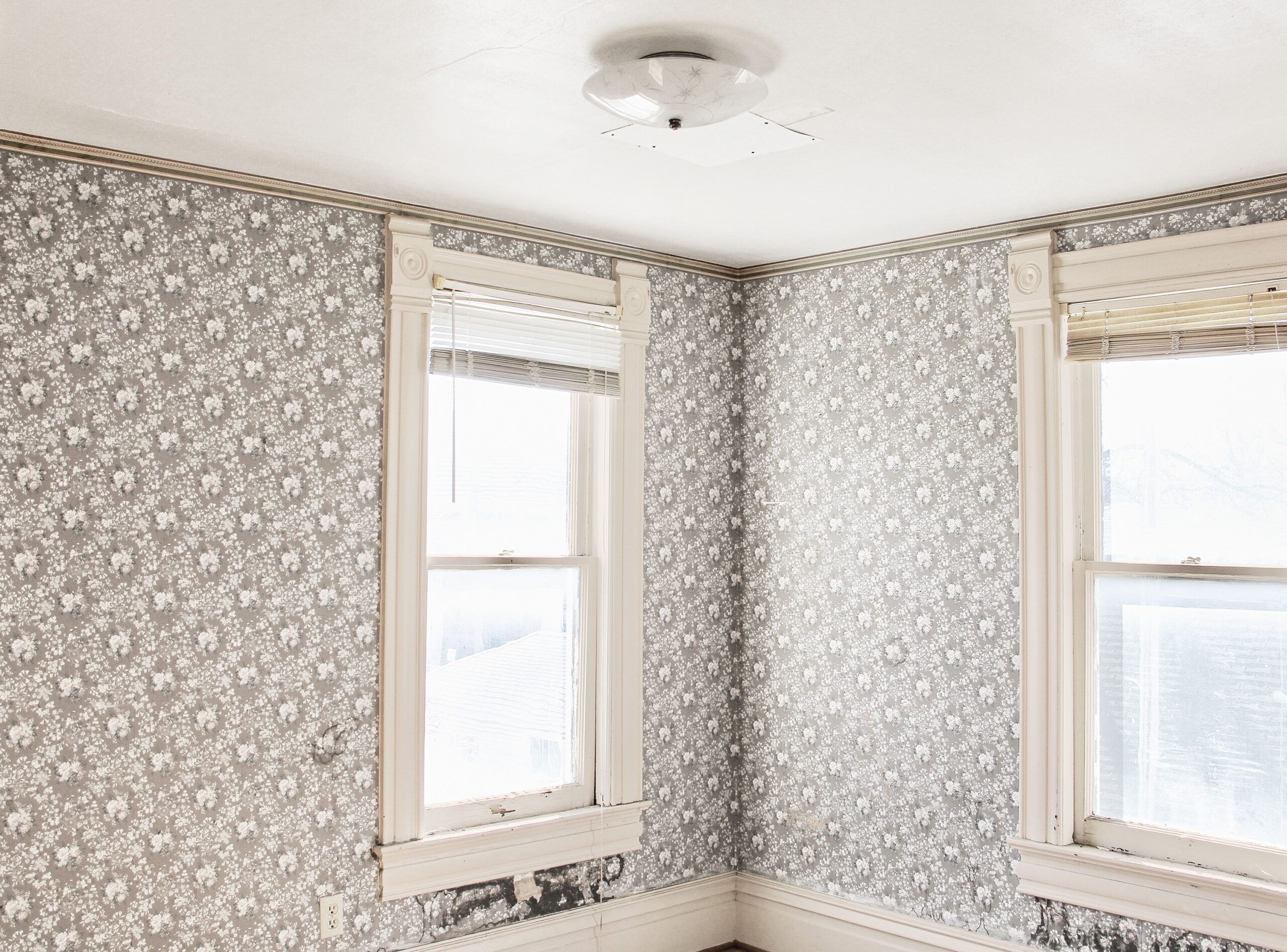 A sunny upstairs bedroom retains sturdy original window casings and baseboard trim.