Best Old House Neighborhoods 2009: Healthy Living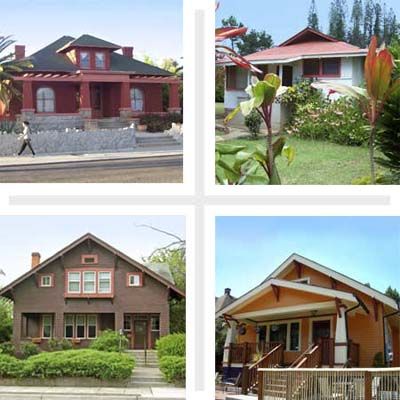 Unique, tight-knit neighborhoods are precisely what we looked for in selecting the winners of our second annual Best Old House Neighborhoods contest—places that might not be on your radar but deserve to be. Like last year, we relied on our good friends at PreservationDirectory.com to help us contact thousands of neighborhood groups, real estate agents, and preservation societies to get their takes on the best places to track down, fix up, and fall head of heels for older homes.
In addition to great, old houses, these 13 places offer plenty of outdoor recreation, whether its hiking or biking trails, skiiing, or swimming.
Elgin, Illinois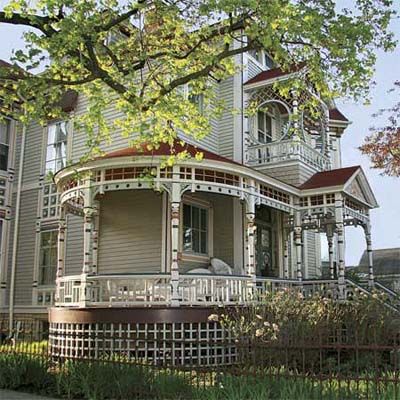 Not for one second did Brenda Hennessey imagine herself living in Elgin, Illinois. Growing up in nearby Schaumburg in the 1980s, she'd heard the city had a reputation for being grungy, rundown—even a bit dangerous. A few years ago she made a pit stop here while riding the Fox River Bike Trail, which runs 33 miles through the Chicago suburbs. It was then she realized that either Elgin's nefarious image was greatly exaggerated or things here had changed dramatically for the better. In the market for a house, Brenda did some research and discovered she could get more bang for her buck in Elgin than in other Chicago-area towns. She soon snatched up a late-19th-century brownstone in the Gifford Park neighborhood for $198,000. "Elgin is beautiful," she says. "It's walkable and safe, with plenty of bike paths." Brenda, now pregnant, and her husband, Evan, are looking for a larger house, hopefully one of the city's cherished Queen Annes, which start at $100,000. That's the great thing about Elgin, says Brenda. You can buy a starter home, upgrade to a virtual mansion to raise your kids, then empty-nest it down to a bungalow when you retire.
The Houses
Some of the city's most handsome Queen Anne, Tudor, and Gothic Revival homes are found in the Northeast neighborhood, which borders downtown and contains two historic districts, most notably Elgin's oldest neighborhood, Spring-Douglas, a National Historic District. Here, a 2,000-square-foot Queen Anne can be had for $150,000 to $500,000, depending on its condition.
Why Buy Now?
The best reason is summed up by Elgin resident Fran Cella: "No one really knows about us yet." Property values in the historic districts remain steady, thanks in part to the city's proximity to Chicago. The city is offering grants to help buyers restore single family homes that were broken up into multifamily units.
Among the best for: Fixer-Uppers, Families, Bargain, First-Time Buyers, Bedroom Communities, Healthy Living, Walking, Urban Suburbanites, The Midwest, Dog Lovers, Financial Help for Homeowners, Editors' Picks
The West University Neighborhood, Tucson, Arizona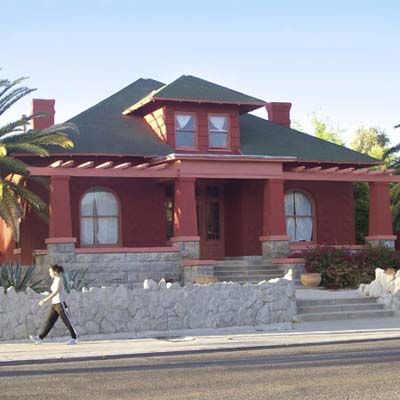 Bordering the University of Arizona, the West University neighborhood feeds off the culture and quirks of college life but maintains itself as a separate, decidedly mellow community for those who live here. The West University Neighborhood Association makes sure it stays that way by organizing neighborhood fund-raisers, cleanup days, summer potlucks, and softball games. This is a great area for young people and families, since it's close to the arts, sports, and cultural events at the U of A. It also has great bars, restaurants, and clubs.
The Houses
You'll find mostly Spanish Revival, Craftsman Bungalow, and Prairie-style homes here. Many of the brick bungalows are covered with stucco, though there are several wood-frame and stone homes too. Some houses have already been restored, but quite a few fixer-uppers are still available. Houses are available for between $175,000 and $400,000.
Why Buy Now?
An electric streetcar line linking the neighborhood to downtown Tucson is set to open in 2011 and could increase property values along the line. Buy a home in the West University National Historic District and you may qualify for significant property tax breaks.
Among the best places for: Financial Help for Homeowners, Families, Healthy Living, College Towns, Cottages and Bungalows, The West, Fixer-Uppers, Dog Lovers
North Side Neighborhood, Pueblo, Colorado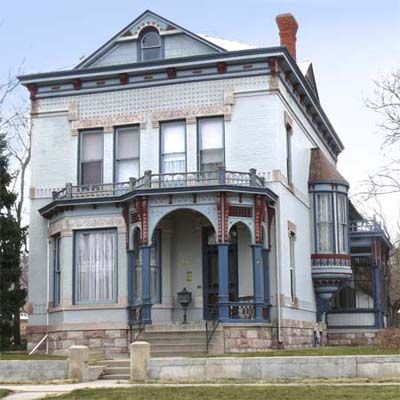 Pueblo was once the Pittsburgh of the West—an industrial hotbed where many an entrepreneur came to seek his fortune in the bustling city's steel mills. Once those fortunes had been made, a lot of the newly monied settled in Pueblo's North Side neighborhood, building stately (some might say quirky) homes on streets wide enough to turn a stagecoach around on. These days, North Side is a bit more middle class; you don't have to be a millionaire to buy a truly remarkable home of your own.
The Houses
North Side offers a few popular styles of architecture from between 1870 and 1950, including Italianates and Spanish Revivals. Homes start about $125,000 and go up to $300,000.
Why Buy Now?
If you want a textbook Colorado lifestyle, Pueblo offers it in spades, and more affordably than Denver or Boulder. Looking for work? The Danish company Vestas is building what the company is billing as the world's largest wind-turbine factory here, so in the next few years the city stands to gain about 500 jobs and perhaps a new signature industry.
Among the best places for: Fixer-Uppers, Healthy Living, Walking, First-Time Buyers, Bargains, The West, Retirees
Eureka Springs, Arkansas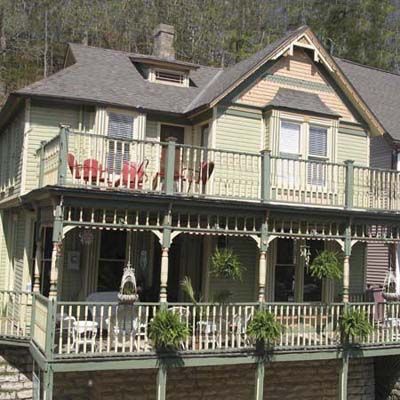 You almost feel guilty living in a place as pretty and laid back as Eureka Springs. This Victorian-era resort town deep in the Ozark Mountains has long seduced those looking to escape the "real" world. Its draw used to be its legendary springs, which were once thought to have healing power. Nowadays, healing power is provided by the town's health spas, slow pace, perfect weather, and outdoor activities, such as hiking, biking, climbing, and kayaking. Eureka Springs draws a decidedly creative crowd, including writers, musicians and artists, all of whom are part of a supportive community that'll gladly hold a potluck dinner to help a fellow artist make a house payment if his or her novels, CDs, or paintings aren't selling.
The Houses
The entire town of Eureka Springs is on the National Register of Historic Places. Most of the contributing homes are ornate Folk Victorians and Queen Annes with dazzling details. The most impressive houses are located on what's known as "the Loop," a series of steep, winding roads that run through the center of town. Some of the houses are pricey, but you can snatch up a nice Victorian-era cottage for less than $200,000.
Why Buy Now?
The town is attracting an array of new part-time and full-time residents, from retirees who want something a little funkier than Florida to younger, outdoorsy types flocking here for the hiking, biking, climbing, and kayaking.
Best Place for: Healthy Living, Walking, Retirees, The South, Arts and Antique Lovers
Weiser, Idaho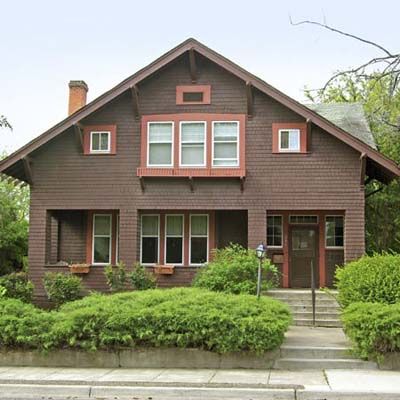 Weiser (pronounced "Weezer" by locals) was founded by Peter Weiser, a member of the Corps of Discovery on the Lewis and Clark Expedition, but its main claim to fame is that it's home to the annual National Oldtime Fiddlers' Contest. This small town is also a great place for anyone looking for a relaxed, comfortable lifestyle and an affordable old home. Besides fiddling, this farming community is known for its Spanish onions and outdoor offerings, such as the Weiser River Trail, an 84-mile-long bike trail that starts in Weiser and ends near New Meadows, Idaho. Today, Weiser is popular with retirees, musicians, and other folks looking for a laid-back lifestyle.
The Houses
Weiser has a mix of older homes from the late-19th and early-20th centuries, including Queen Annes, Colonial Revivals, and bungalows. These houses are priced pretty reasonably, too. A 1910 Queen Anne cottage with over 2,000 square feet was recently on the market for just $199,900.
Why Buy Now?
Real estate prices jumped during the boom years, but now they're coming back down to more reasonable levels. Weiser is becoming a hot spot for retirees (especially retirees who play the fiddle), so you might want to snatch up one of the town's older homes while you can.
Among the best places for: Porch Sitters, Retirees, Healthy Living, Country Living, The West
The Boise Neighborhood, Portland, Oregon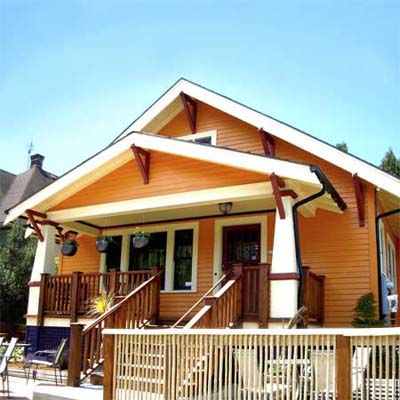 Established by shipyard workers in the 1800s, Portland's Boise neighborhood—named after an Oregon Supreme Court justice who once lived here—suddenly became home to many African-Americans in 1948, after a dike failure along the Columbia River destroyed Vanport City, a public housing facility for World War II shipbuilders. As Portland continues to draw new residents, Boise is becoming increasingly popular for its diversity, affordable housing, bike lanes, and access to public transportation. Interest in the neighborhood is also being fueled by a slew of new pubs, restaurants, microbreweries, and boutique-style shops along Mississippi Avenue, Boise's main thoroughfare.
The Houses
The streets of Boise are lined with beautiful Victorian-era cottages, Cape Cods, and Craftsman-style homes. The median price for homes in 2008 was about $300,000, but there are some rare fixer-upper bungalows that go for as low as $175,000.
Why Buy Now?
Despite the weak housing market, home values continue to rise. Buyers priced out of downtown Portland are moving to Boise to take advantage of lower prices and the newly invigorated Mississippi Avenue.
Among the best places for: Dog Lovers, Families, Cottages and Bungalows, Healthy Living, Walking, Small Business Owners, Food Lovers, The West
Sugar House, Salt Lake City, Utah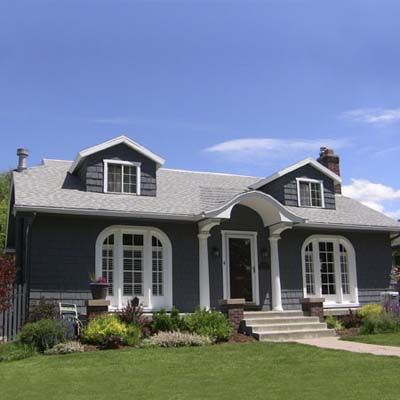 Founded in 1853, this quiet and cheerfully quirky suburb is 10 minutes from downtown Salt Lake City. Named for a local sugar mill that never actually processed any of the sweet stuff (the machines shipped from France didn't make the journey), the area is a first-time homebuyers' delight, filled with quaint 1920s fixer-uppers and post–World War II cottages. Sugar House's tree-lined streets and 110-acre park, just east of the town's center (and formerly the site of the Utah State Prison), also make it a great place for folks who don't mind lacing up their walking shoes. While home to big, established employers such as the nearby University of Utah and a large medical research park, Sugar House boasts a thriving district of small businesses, arts venues, and restaurants at the intersection of 900 East and 900 South (known as "9th and 9th").
The Houses
Known for early-20th-century bungalows, cottages, and Tudors, Sugar House is also home to a sprinkling of charming Victorians. House sizes average 2,100 square feet and prices start about $365,000, but savvy and patient house hunters can find cozy, 1,500-square-foot bungalows in the southern part of town for about $250,000.
Why Buy Now?
Sugar House seems to be one of those rare recession-proof markets, as home prices have remained relatively stable. And finding a place shouldn't be too difficult. Since the area attracts younger single homeowners, the market stays pretty lively as people relocate for work or families outgrow their starter homes.
Among the best places for: First-Time Buyers, Healthy Living, Cottages and Bungalows, Walking, Small Business Owners, Dog Lovers, The West
The Hill Section, Burlington, Vermont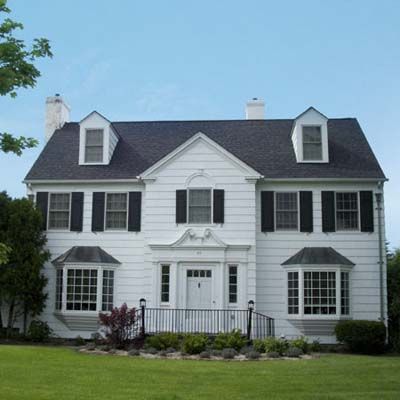 Houses in the Hill Section promise spectacular lake views, an energetic community, and a good, long life. In fact, last year Burlington was ranked the country's healthiest city by the Centers for Disease Control and Prevention. Nestled between the Adirondack and Green mountains, the picturesque college town has a population of 40,000 that skews toward the young and active, so finding a partner to go hiking or skiing with should never be a problem. And it's not just the people who are in good shape. The historic Hill Section is in the center of the city, and you'll find that much of its mid-19th-century housing stock has kept its architectural character and charm. The Hill is walking distance from beautiful Lake Champlain (where you can spend a Saturday afternoon paddling a kayak or fly-fishing for trout, bass, or salmon) and the open-air Church Street marketplace (where you can find plenty of boutiques and restaurants).
The Houses
While the town hosts an eclectic hodgepodge of architecture built between
the 1850s and 1920s, some of the more popular styles include Colonial Revivals, Tudors, and Italianates. Remember to look up because some of the houses, which range in price from $300,000 to $1,500,000, feature widow's walks, where ship captains' wives would stand to watch for their hubbies in the nearby Burlington Harbor of Lake Champlain.
Why Buy Now?
The economic downturn has eased the fierce competition in this real estate hot spot. Still, homes often sell in less than a month, so you have to be ready to move quickly.
Among the best places for: Walking, Healthy Living, Sportsmen, College Towns, Single Women Buyers, Food Lovers, The Northeast
Lana'i, Hawaii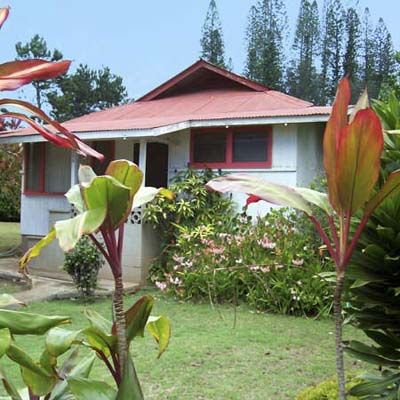 In a state known for its teeming-with-tourists resort towns, the tiny island of Lana'i remains refreshingly and authentically local. Sure, there are a few luxury hotels, but Lana'i still largely resembles the plantation-style town it was designed to be by the Dole Pineapple Company in the 1920s. Its 2,500 residents enjoy a quiet and relaxed lifestyle, working in the tourism industry and spending their free time lounging on the beach.
The Houses
Lana'i is known for its plantation-style homes, which are basically bungalows with decks or covered porches. They feature hipped, corrugated-metal roofs and original double-hung windows. They sell for between $300,000 and $600,000.
Why Buy Now?
Lana'i presents one of the last opportunities to live in an authentic Hawaiian community at a relatively affordable price. Lana'i was recently added to the National Trust for Historic Preservation's 2009 list of Most Endangered Historic Sites in America. That's because Castle & Cooke, the company that now owns Dole—and most of Lana'i—wants to demolish several historic buildings in Lana'i City to make way for commercial developments.
Best Place for: Waterfront, Healthy Living, Cottages and Bungalows
Wheeling, West Virginia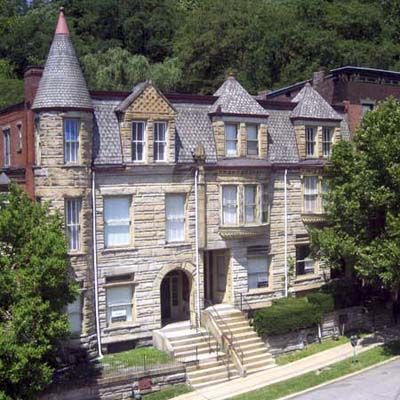 Wheeling is one of those places that's hard to drive through without stopping. If you're just cruising through you might find yourself rubbernecking to get one last look at its spectacular collection of 19th- and early-20th-century buildings and homes, tucked away in heavily wooded hills and valleys along the Ohio River. And stop you should, for this charming river city is packed with historic architecture—including its historic downtown, which is undergoing a reinvention known as "Wheeling 2020," and its stately neighborhoods that might make you want to stay forever. It's also home to 13 miles of trails for walking and biking and, for the kids, a massive skate park.
The Houses
Wheeling is home to 11 National Register Historic Districts, which boast a variety of older homes in every price range. A pristine brick Victorian-era mansion on a quiet wooded lot costs $695,000, while an Italianate rowhouse can be had for $70,000.
Why Buy Now?
Wheeling is a great place to buy a remarkable older home in a picturesque city that's more like a small town. It offers a 20 percent tax credit for anyone who purchases a home in one of the city's historic districts, as well as incentives for small-business launches.
Among the best places for: Country Living, Financial Help for Homeowners , Families, Retirees, Fixer-Uppers, Bargains, Healthy Living, The South
Huning Highlands, Albuquerque, New Mexico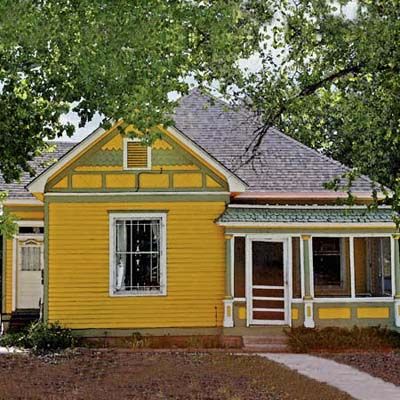 Huning Highlands looks decidedly out of place among the stucco and adobe homes that are ubiquitous in Albuquerque. "It's definitely got more of a Victorian feel," says resident Karen Doty, whose father moved here in the late 1920s, hoping New Mexico's clean air and wide-open spaces would help cure his tuberculosis. "He lived well into his 70s," Doty says. "So I guess it worked." The neighborhood was built to accommodate Albuquerque's growing population brought in by a new railroad, which arrived in 1880. Many who moved here had distinctly Northern tastes, preferring the Victorian style of architecture to the more popular Southwestern styles. After hitting a rough patch in the 1960s and 1970s, Huning Highlands, now a National Historic District, is once again popular for its out-of-place architecture, generous front porches, and the fact that it's within walking distance to downtown.
The Houses
There are a few adobe-style homes here, but most are either wood-framed or brick Queen Annes with fish-scale-shingled gables and wide front porches. Restored homes sell for between $300,000 and $400,000, though there are still fixer-uppers available for a lot less.
Why Buy Now?
Because Huning Highlands is part of a historic district, you can benefit from New Mexico's 50 percent income-tax credit for qualified rehabilitation work. The credit applies to half of the eligible costs of qualified work, with a maximum credit of $25,000.
Among the best places for: Healthy Living, Victorian, Financial Help for Homeowners, Fixer-Uppers, Families, Retirees, The West, Dog Lovers
Virginia City, Nevada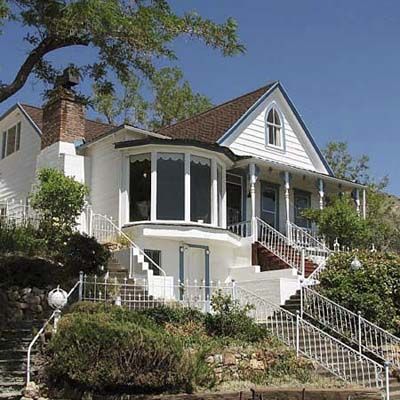 Virginia City was one of the most popular gold and silver rush towns of the late 1800s, but by the 1930s it was a ghost town. That is, until the 1959 premiere of a TV show called Bonanza, set on a Virginia City ranch. That's when the tourists started coming. These days, Virginia City lures visitors with its gold mine tours, museums, fudge shops, hotels, and saloons. But it's also home to 1,000 residents who either own small businesses that cater to tourists or work in nearby cities such as Reno. Many who live here love the easy access to skiing, hiking, and fishing areas, and that it's less than an hour from Lake Tahoe.
The Houses
Many of Virginia's finest homes were destroyed in an 1875 fire. But there are still plenty of examples of houses built by those who made their fortunes in the city's mines. These are mostly Victorian-era cottages. Those with views of the Six Mile Canyon are the most sought after. Homes range from $185,000 to $430,000.
Why Buy Now?
Housing is going for a lot less than it was during the real estate boom. There are a limited number of houses in this small town, so you might want to buy one now, before some of the 1.6 million tourists who come here each year decide they want to stay.
Among the best places for: Small Business Owners, Country Living, Retirees, Healthy Living, The West
The South Wolcott Historic District, Casper, Wyoming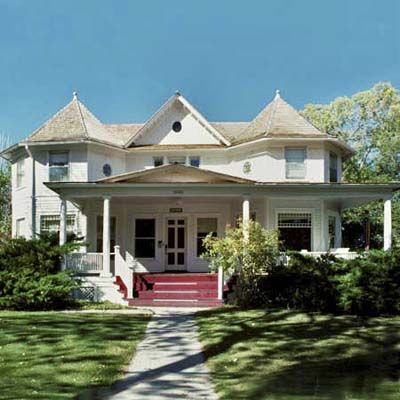 If you're looking to live in a rugged Western town near mountains and rivers, you might find your own personal Shangri-La within the 22 square blocks that comprise Casper's South Wolcott National Historic District. Its solid, stately homes, located on a bluff on the south side of town, were built in the early 1900s for Wyoming's oil workers, who had factory-made architectural pieces for their new homes—moldings, mantels, chandeliers—shipped in on the railroad. With a population of around 50,000, Casper remains a small city in a big and beautiful state. The neighborhood is strongly upper middle class, with many here still working for the oil industry, as well as in banking, finance, and education.
The Houses
The earliest homes, built around the turn of the 20th century, are brick Colonial Revivals, though there are also some nice Mission-style bungalows, as well as Queen Annes. A Mission-style bungalow was recently on the market for $219,500.
Why Buy Now?
While some homes here are passed down from generation to generation, several have been coming onto the market. There are still some of oil industry jobs in Casper, as well as new medical facilities creating jobs and several new schools lowering teacher-to-student ratios. With many fishing, skiing, and hiking options, Casper is also a great spot for active retirees.
Among the best places for: Sportsmen, Families, Retirees, Healthy Living, Country Living, The West