Way Out West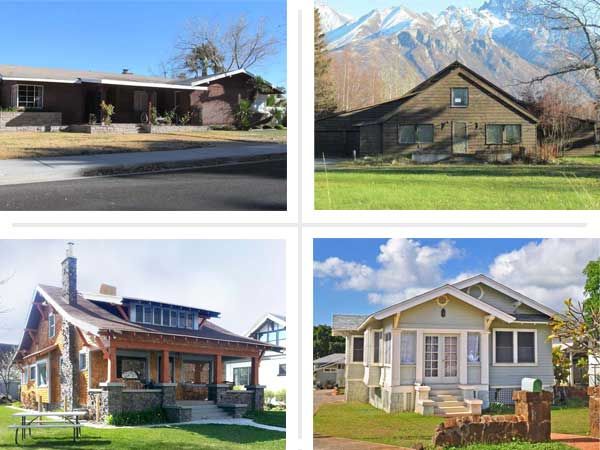 The earliest pioneers who headed west had no idea where they'd live. Now settled for well over a century, this region boasts plenty of cities and towns where older houses take center stage. We might even say that we, ahem, struck gold with these neighborhoods, which include an eclectic California enclave and an Alaskan community first settled during the Great Depression. And these are just a few of the 61 neighborhoods from coast to coast where you'll find one-of-a-kind period houses. Read on to see which ones are in the West, or see all the neighborhoods and categories.
Palmer, Alaska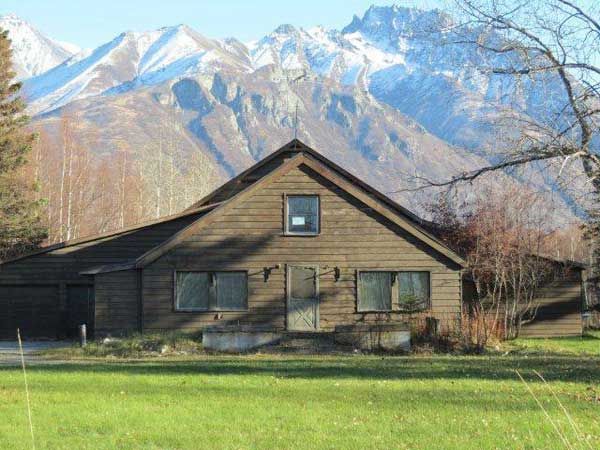 Population: 5,937
House styles: Vernacular "colony houses" built in the 1930s
Expect to pay: About $150,000 for homes that need work; up to $200,000 for refurbished places
In 1935, more than 20 years before Alaska became the 49th state, President Franklin Delano Roosevelt persuaded more than 200 families from Michigan, Wisconsin, and Minnesota to put together a "resettlement community" in the Matanuska Valley; the community became the city known as Palmer in 1951. The goals of the resettlement were twofold: To turn these pioneers into competent, self-sufficient farmers in the middle of the Great Depression, which in turn would help establish Palmer as a hub for commerce and transportation; railroad companies had begun laying track to link the area to Anchorage and other cities in the early 1930s.. The original 174 colony houses built here feature simple, single-floor designs that mimic the vernacular Midwestern architecture on which they're based. Many of them are still in good condition, though there are some fixer-uppers to be had. (Sadly, renovations have left a few of them unrecognizable.) There's a certain pride in owning one: Jim Fox, a so-called "colony kid" whose grandparents settled in Palmer in 1935, says that homeowners gather for a special lunch once a year. The city is within commuting distance of Anchorage, about 40 miles to the southwest, but far enough away to retain a small-town atmosphere. It isn't a place where you'll find big-box stores or a red-hot nightlife—and that's just the way residents like it.
Among the best for: The West, Fixer-Uppers, Small Towns, Parks and Recreation, American Heritage
Garfield Neighborhood, Phoenix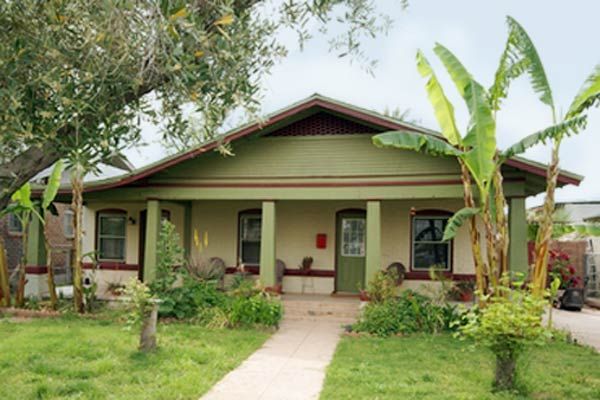 Population: Approximately 2,100 in Garfield; nearly 1.5 million in the city of Phoenix
House styles: Revival styles from the late 19th and early 20th centuries, Craftsman, and vernacular bungalows and ranches
Expect to pay: As little as $50,000 for a short-sale fixer-upper; around $150,000 for a fully rehabbed house
This one-square-mile neighborhood comprises Garfield and North Garfield, two of the largest historic districts in Phoenix; both have been on the National Register since 2010. They date back to the 1880s (the beginning of time around these parts) and were early additions to the old Phoenix townsite. Today it's an easy stroll down their streets to downtown attractions, such as Symphony Hall or the Roosevelt Row Arts District, top-notch restaurants and taco trucks, the new city-center campuses of Arizona State University and the University of Arizona, and Phoenix's Valley Metro Light Rail. The locals, a mix of Hispanic families and artistic types, recently created Garfield Community Garden, where neighbors meet on Sundays to sow seeds, pull weeds, and swap all sorts of green-thumb expertise as they raise veggies to distribute to needy communities. The homes here aren't manses—you won't find many original houses over 1,200 square feet—but a wee bungalow or cottage needing care can be had cheaply, and the City of Phoenix has funds available for those who are restoring historic properties.
Among the best for: The West, Bargains, Fixer-Uppers, College Towns, City Living, Easy Commute, Retirees, First-Time Buyers, Walkability, Lots to Do, Gardening
Southside Park, Sacramento, California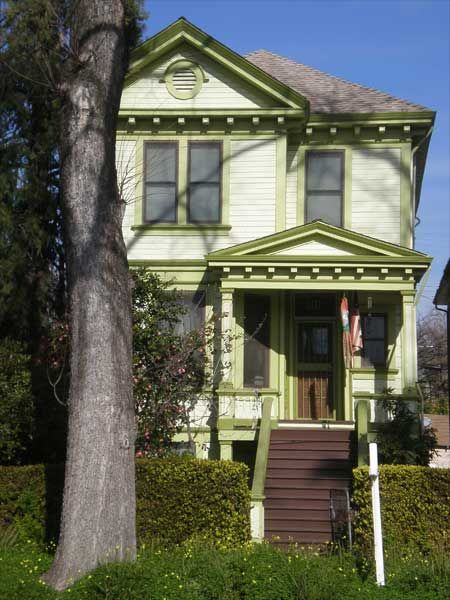 Population: 2,572 in Southside Park; about 472,000 in the city of Sacramento
House styles: Classical and Colonial Revival, Craftsman
Expect to pay: In the vicinity of $250,000 for a house that hasn't been updated; about $350,000 if the seller has ripped out the carpet and updated the kitchen
Due south of downtown Sacramento sits the neighborhood of Southside Park, a city-designated historic district and diverse neighborhood of immigrants, young singles, families, and the design-obsessed. This isn't your usual old-house place. The elm-canopied enclave, named for the 15-acre city park at its south end, is a pedestrian-friendly one-square mile with about 1,000 houses, from Craftsman-era bungalows to eyesores built in the late 20th century. "It's eclectic. Houses would get demolished at random and be replaced with apartments," says William Burg, a historian and the author of Sacramento's Southside Park. One of its best-known attractions is the five-acre Sunday Farmers Market, a year-round affair that offers local produce and other fare and attracts neighborhood folks as well as foodies from all over the city. Architecturally, the best properties here include a sprinkling of Queen Annes and Italianates (some were moved here to avoid demolition), covetable bungalows, and a variety of other early-20th-century styles. Those on the market tend to need work but can be scooped up at surprisingly nice prices for California's capital city.
Among the best for: Editors' Picks, The West, Fixer-Uppers, Cottages and Bungalows, City Living, Easy Commute, Family-Friendly, First-Time Buyers, Walkability, Parks and Recreation
University District, Greeley, Colorado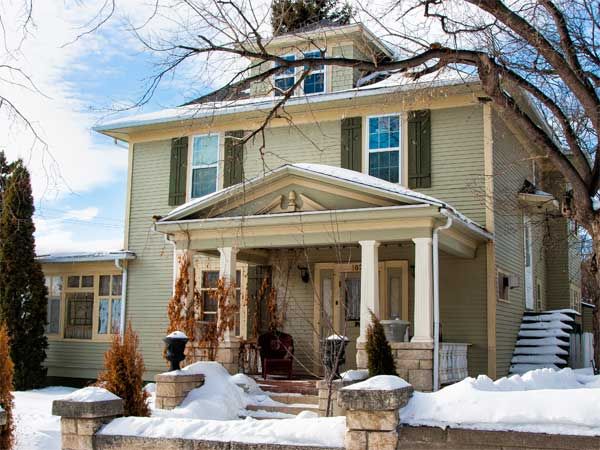 Population: 11,000 in University District; 95,000 in the city of Greeley
House styles: Queen Anne, Italianate, Tudor Revival, Colonial Revival, American Foursquare, Craftsman bungalow, and ranch
Expect to pay: A modest ranch needing some work might go for $60,000, while a fixer-upper Queen Anne or Tudor Revival could cost $225,000. Restored properties top out at $450,000, but most cost a lot less
A decade ago, downtown Greeley had a lot of empty storefronts—so many that this city an hour north of Denver was on Colorado's Endangered Places list. But thanks to a partnership between the City of Greeley and the local Downtown Development Authority—and an outpouring of pride (and paint) from residents young and old—Greeley got a shot in the arm and businesses returned to the area. This renewed vibrancy has extended to Greeley's University District, about three blocks south of downtown. The area, which circles the University of Northern Colorado campus, has more than 3,800 residential structures on wide streets. Its six distinct neighborhoods feature a diverse range of house styles and sizes, from ornate, turreted Tudor Revivals to more modest bermed-earth homes, cottages, and Craftsman bungalows. Houses date back to 1870, though most were built between 1900 and 1940. Its quiet streets, abundance of local shops, and access to the resources of a major public university make this neighborhood, along with its gorgeous home stock, a true find.
Among the best for: The West, Bargains, Cottages and Bungalows, Victorians, College Towns, Retirees, Family-Friendly, Walkability
Kaimuki Neighborhood, Honolulu
Population: 20,548 in the city of Honolulu
House styles: Bungalows prevail here; some are Craftsman-style while others are known locally as "Hawaiian plantation-style"
Expect to pay: A fixer-upper on a small lot will run you about $500,000, with finished houses costing more
Located between Diamond Head crater and the Koolau mountain range, this Honolulu neighborhood was a watch station during the 19th century for spotting enemies arriving by sea. It had a brief stint as an ostrich farm before being sold to developers for $20,000 in 1898. They brought in plumbing and infrastructure to transform the area into a residential enclave, which it has remained ever since. Today, many residents are bohemians and artist types who want to preserve Kaimuki's low-key charm and prevent builders from replacing old structures with soulless McMansions and duplexes. Dining out is a notable pastime here; mom-and-pop restaurants that have been around for 70 years or longer line Waialae Avenue, the town's first road; it was paved in 1905 and connects the area with downtown Honolulu. Many of the historic houses were built with lava-rock foundations and with single-wall construction without insulation, a technique commonly used in older Hawaiian homes because of the mild climate and hard-to-come-by building materials. Some houses are modest on detail, while others have more elaborate Craftsman-inspired touches. "There are several blocks here built in the 1930s and 1940s that look untouched today," says resident Lori Yamada, who adds that neighbors look after one other and share fruit from the trees on their property. Add in Hawaii's beaches and opportunities for outdoor adventures, and you've got the makings of a tropical paradise.
Among the best for: The West, Fixer-Uppers, Cottages and Bungalows, Waterfront, Easy Commute, Family-Friendly, Walkability, Gardening, Parks and Recreation
Coeur d'Alene, Idaho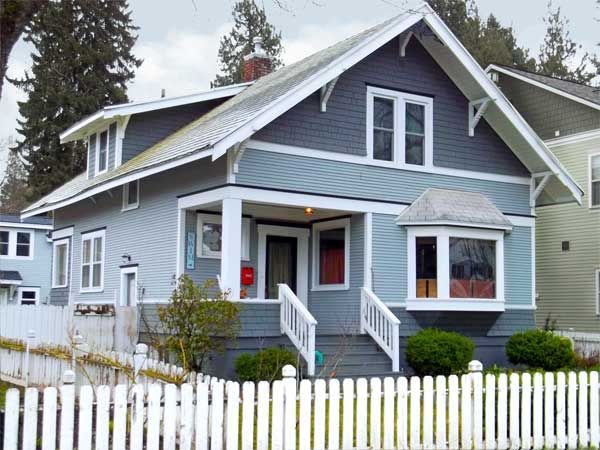 Population: 44,137
House styles: Craftsman, Colonial Revival, and Tudor Revival
Expect to pay: At least $100,000 for a fixer-upper; the very fanciest houses top out at seven figures
Originally home to the Fort Sherman military base from 1878 to 1900, Coeur d'Alene—or CDA, as the locals say—wasn't seeing much action. So the encampment was dissolved, and many homes were built near the original base between 1905 and 1940. Sparkling Lake Coeur d'Alene is the main attraction here, and the popular resort town has retained a relatively healthy housing market even over the past few years, says local Realtor Brad Jordan. The lake offers everything from sailing, paddleboats, and canoeing to over 100 miles of sandy beachfront. Other outdoor amenities include the 23-mile Centennial Trail, which parallels an old railroad track, for walking or biking; a popular golf course at the Coeur d'Alene Resort; and two major ski resorts within driving distance. Most of the city's period homes were built in the Craftsman style, and while they range in condition from handyman's specials to fully restored beauties, they tend to sell fast no matter what shape they're in. So if you fall for a fixer-upper here, be prepared to act quickly to make it your own.
Among the best for: The West, Waterfront, College Towns, Small Towns, Retirees, Family-Friendly, Gardening, Parks and Recreation
Whitefish, Montana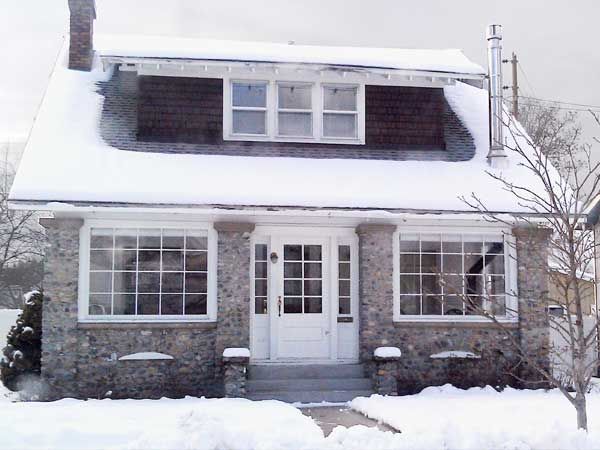 Population: 6,357
House styles: Craftsman, along with vernacular bungalows and Sears houses; most were built between 1900 and 1930
Expect to pay: From $250,000 to $600,000 for a period house in good shape
A popular vacation destination, Whitefish began its life in 1904 as a railroad town, when Great Northern relocated its local headquarters here from Kalispell. It quickly earned the nickname "Stumptown" because of the many trees that were cut down to make way for new development, but fortunately, its days of clear-cutting are a thing of the past. Whitefish's well-priced and mostly well-kept pre-1930s houses are a big draw for buyers, as are the first-rate outdoor recreation venues within driving distance, such as Glacier National Park, a popular ski resort, and numerous rivers and lakes for boating, swimming, and fishing. Full-time residents enjoy a quiet off-season in spring and fall; in February, a winter carnival attracts thousands of visitors with a parade and a wide variety of outdoor activities, including skijoring, a sport with Nordic roots in which a person on skis is pulled along by a teammate on horseback. It's a place of DIYers' and outdoor enthusiasts' dreams.
Among the best for: The West, Cottages and Bungalows, Small Towns, Retirees, Family-Friendly, Gardening, Parks and Recreation
The John S. Park Historic District, Las Vegas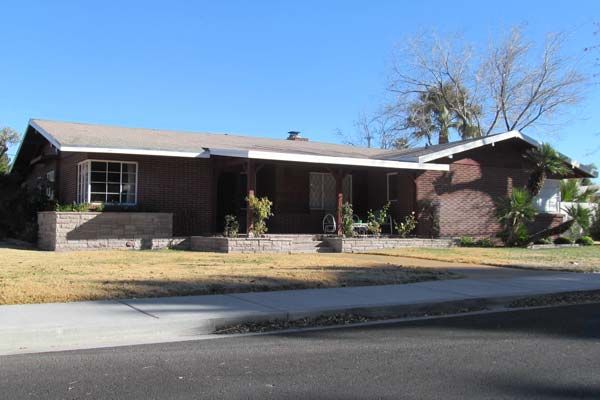 Population: 2,196 in John S. Park; 583,756 in the city of Las Vegas
House styles: Revival styles from the 1930s, ranches built during the post–World War II era, and mid-century modern
Expect to pay: From $80,000 to $250,000, depending on condition; most houses come on the market as fixer-uppers
In 1999, this neighborhood a mile southeast of the neon-lit streets of downtown Las Vegas made headlines when residents banded together to defeat a developer's proposal to build a cruise-ship-shaped, Titanic-themed hotel just west of the area. The John S. Park Neighborhood Association has worked tirelessly since then to preserve the area's low-rise, mid-century charm; among other victories, they successfully lobbied to create a 60-foot height cap on all new construction in the area. Most of the houses here were built between 1931 and 1956 and are far from cookie-cutter. "There's a range of styles, and even those of the same style are not built exactly alike," says Jack Levine, a local Realtor who has noticed a recent influx of artists, musicians, and young professionals. With its idyllic, tree-lined streets and namesake neighborhood pocket park, buyers won't even know they're practically in the middle of Sin City.
Among the best for: The West, Bargains, Fixer-Uppers, Easy Commute, Family-Friendly, First-Time Buyers
Mesquite Street Original Townsite Historic District, Las Cruces, New Mexico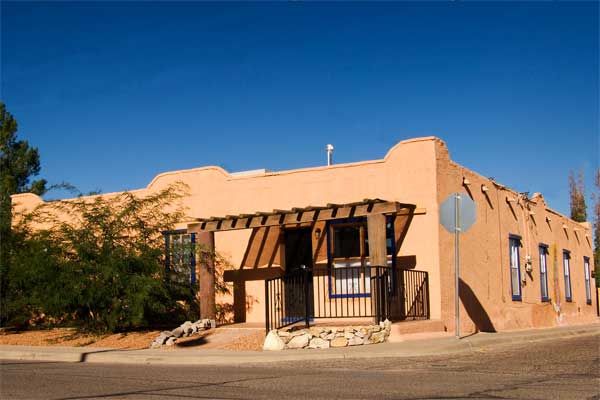 Population: 97,618 in the city of Las Cruces
House styles: New Mexico vernacular styles, Spanish Pueblo Revival, and Mission Revival
Expect to pay: Fixer-uppers start around $40,000; renovated houses top out at about $200,000
This up-and-coming neighborhood two blocks from downtown Las Cruces is still home to descendants of some of the area's original settlers, who drew lots from a hat to determine the land they would own when the city was mapped out in 1849. Most of the period houses are clad in that Southwestern go-to material, adobe. Many of them have seen better days, but owners have been steadily transforming them over the past decade. Locals describe their neighbors as a close-knit bunch. "People talk to each other over their fences and greet their friends when they're in line at the grocery store," says resident Lorrie Meeks. Las Cruces is a college town (home to New Mexico State University) that's known for good public schools; steady employment, thanks to two nearby military facilities; and cultural events, such as September's Whole Enchilada Fiesta, during which a local chef cooks up a huge version of the festival's namesake each year. And the city's perpetually blue skies—it has an average of 350 sunny days per year—have made it an increasingly popular place for seniors to settle.
Among the best for: The West, Bargains, Fixer-Uppers, College Towns, First-Time Buyers
St. Johns Neighborhood, Portland, Oregon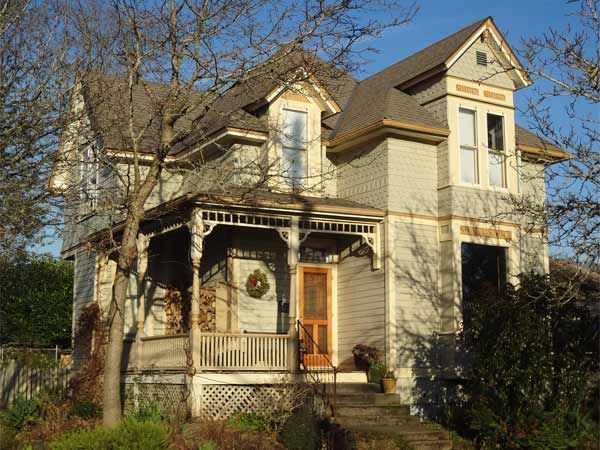 Population: About 12,207 in St. Johns; nearly 583,000 in the city of Portland
House styles: Craftsman bungalow, Cape Cod, mid-century ranch, and various vernacular styles
Expect to pay: About $185,000 for a wreck with potential; well-restored houses cost around $300,000
St. Johns feels more like a rough-and-tumble small town than a neighborhood of shiny, happy Portland. Perhaps that's because in a former life, that's exactly what it was. First settled in 1850 and located at the tip of the peninsula formed by the confluence of the Willamette and Columbia Rivers, St. Johns was an incorporated city before citizens voted to be annexed by Portland in 1915. This working-class enclave is seeing a wave of newcomers, as thirtysomething couples with or without kids flock here for affordable homes. Though many of the houses are truly handyman specials, the best finds are in Cathedral Park, a neighborhood-within-a-neighborhood that flanks a waterfront green space of the same name; its streets are lined with Craftsman bungalows and vernacular styles, punctuated by the occasional Queen Anne or Dutch Colonial. Recent transplants have been happily supporting local stalwart businesses, like Wayne's Barber Shop and Tulip Bakery, even as they open shops and eateries of their own. An active neighborhood association; an easy commute to downtown via bike, bus, or (gasp!) car; and views of the waterfront and the spectacular St. Johns Bridge make this area feel downright promising.
Among the best for: Editors' Picks, The West, Fixer-Uppers, Cottages and Bungalows, Waterfront, City Living, Easy Commute, Family-Friendly, First-Time Buyers, Lots to Do
Sioux Falls, South Dakota
Population: 153,888
House styles: A mix from the late 1800s and early 1900s, including Italianate, Queen Anne, Colonial Revival, and Prairie
Expect to pay: As little as $80,000 for a small fixer-upper; a large, renovated house could cost upward of $600,000
Although an economic depression and, yes, a plague of grasshoppers threatened to ruin a booming Sioux Falls in the 1890s, South Dakota's largest city eventually found its way back to prosperity. Today, its agricultural and quarry-based industries have given way to white-collar fields, such as health-care and financial services, and the city holds bragging rights to myriad awards for its thriving economy and low cost of living. The city has adapted to its growing population by adding amenities, such as a $115-million event center slated to open in 2014. But it has also maintained a strong sense of heritage; each summer, the outdoor SculptureWalk exhibit showcases new artwork focusing on historical events in South Dakota. And the Pettigrew Home & Museum, located in an 1889 Queen Anne that was once the home of the state's first senator, hosts many events each year, including an open-house celebration featuring lawn games and rides in horse-drawn carriages. Period houses are concentrated in the heart of the city and range from small fixer-uppers to restored mansions from the late 1890s and early 1900s. And, surprisingly, many are still a bargain. Restore your dream home here and you might just win the mayor's annual historic preservation award, given out each May.
Among the best for: The West, Bargains, Victorians, Family-Friendly, First-Time Buyers
Provo, Utah
Population: 115,321
House styles: Craftsman bungalows, brick ranches built in the 1950s and 1960s, and Victorian-era mansions
Expect to pay: $150,000 and up for a fixer-upper; $400,000 or more for a spiffed-up historic mansion
Settled in 1849 by Mormon missionaries from Salt Lake City and long famous as home to Brigham Young University, Provo is a rapidly diversifying metropolis that has doubled in population in the past 10 years. Its robust business climate has largely insulated the city from the economic travails that have plagued much of the country since the Great Recession. There are numerous tech companies in the area, including software giant Adobe, which is expanding its operations some 20 miles away. Downtown's Center Street is pedestrian-friendly and loaded with locals services and a couple of arts centers, and foodies are drawn to more than 50 independently owned restaurants in the center of the city. Those who prefer the great outdoors will also find plenty to do, as Provo is nestled between the Wasatch Mountains and the 250-square-mile Utah Lake. Though there are period houses scattered throughout the city, young DIYers have been setting their sights on the Franklin neighborhood, which abuts downtown from the west and is rapidly filling up with owners who are busy landscaping their yards and applying fresh coats of paint to their fixer-uppers. Could you be their next neighbor?
Among the best for: The West, College Towns, Easy Commute, First-Time Buyers, Walkability, Parks and Recreation
NorthEast Neighborhood, Olympia, Washington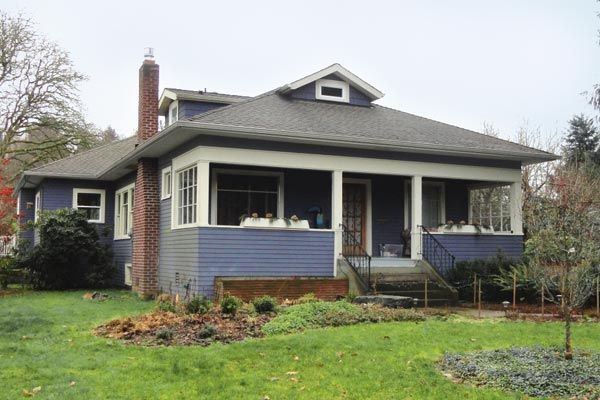 Population: 3,654 in NorthEast; about 47,500 in the city of Olympia
House styles: Craftsman bungalow, Tudor Revival, vernacular farmhouse, World War II–era cottage, and ranch
Expect to pay: $150,000 to $250,000, depending on the house's size, style, and condition
"We narrowly avoided a bidding war," says Chrisanne Beckner, an architectural historian and preservation consultant, recalling the nail-biting she and her husband endured in 2011 when buying their 1950 house in this Olympia neighborhood. Despite NorthEast's abundant selection of intact period houses, and the fact that it's right next to the city's treasured Bigelow Historic District, the area lacks its own formal historic district designation; Chrisanne calls it "truly unrecognized." A pedestrian-friendly 2.4 square miles with views of the Budd Inlet's East Bay, the neighborhood's streets are lined mostly with small, simple houses that hail from the 1920s through the 1960s: bungalows, cottages, vernacular farmhouses, and early ranches, all built to last, and many with Craftsman touches and tree-filled yards. These, plus highly rated schools, stable house values, urban gardens, and the lush lawns and picnic areas in nearby Priest Point Park, have lured couples and families to the area in the past couple of years. The cherry on top: The Olympia Heritage Commission, a state-funded organization, offers local homeowners workshops on weatherizing and maintaining historic structures, and the city offers tax incentives for rehabbing period houses. With all it's got going for it, we suspect this neighborhood won't remain under the radar for much longer.
Among the best for: The West, Bargains, Cottages and Bungalows, Family-Friendly, First-Time Buyers, Walkability, Gardening
Douglas, Wyoming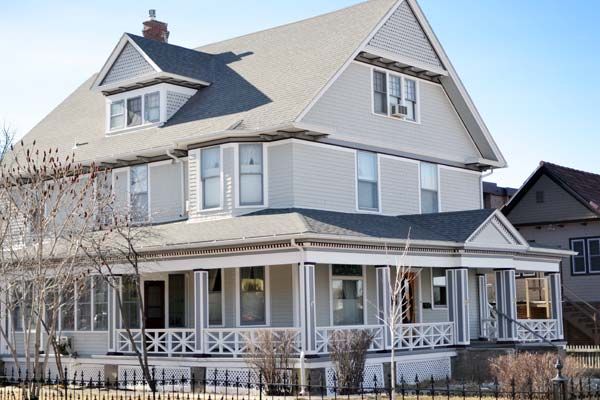 Population: 6,120
House styles: Queen Anne, Craftsman, and American Foursquare are common; many houses have elements of several architectural styles
Expect to pay: Houses that need some work can cost about $100,000 and up; fully remodeled houses go for as much as $500,000
Thanks to Douglas's thriving oil and gas industry, its unemployment rate stands at just 4.2 percent, well below the national average. "It's booming right now," says Arlene Ekland-Earnst, who chairs the Douglas Historic Preservation Commission. This wasn't always the case; in 1888, the population had dwindled to a mere 300 people following a typhoid epidemic and a harsh winter. But around 1889, as sheep ranching became the area's primary industry, things began to turn around. Many of the houses in the North Douglas Historic District were built in the two decades afterward, and today these homes are lovingly maintained by diligent owners. According to local real-estate agent Tione Willox, many houses on the market are move-in ready. If you relocate here, you can look forward to the Wyoming State Fair, which brings in 45,000 visitors each year for rodeos, concerts, contests, and carnival games. You may also want to get in line for a seat on the board of the Douglas Historic Preservation Commission; interest in preservation is so high that there's a waiting list.
Among the best for: The West, Cottages and Bungalows, Small Towns, Retirees, Family-Friendly, Parks and Recreation