Walker Park, Fayetteville, Arkansas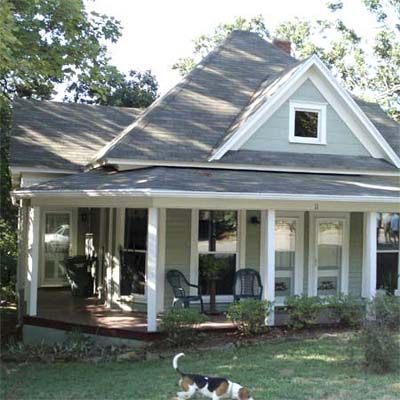 The Neighborhood
Set in the Ozark Mountains, and home to the University of Arkansas, Fayetteville boasts hundreds of massive old homes, many of which have been gobbled up and restored. But in the Walker Park neighborhood you can get in on the ground floor. Young families, singles, and retirees are renovating this up-and-coming area's homes. Lots of amenities are within walking distance, including the 74-acre namesake park. Fayetteville's public schools rank high in the state, and area employers include Wal-Mart, Tyson Foods, and J.B. Hunt, a Fortune 500 trucking company.
The Houses
Modest bungalows and Arts and Crafts–style homes abound, and several streets are lined with pristine shotgun-style houses and Victorian-era cottages.
The Prices
You can get a shotgun for as little as $60,000. And no matter what the size or style home you seek, it's hard to spend more than $200,000.
Why Buy Now?
The neighborhood is undergoing a renaissance, property values are rising, and Fayetteville just completed a master plan to encourage single-family ownership and fund facade improvements in Walker Park.
Among the best for:
Mapleton Hill, Boulder, Colorado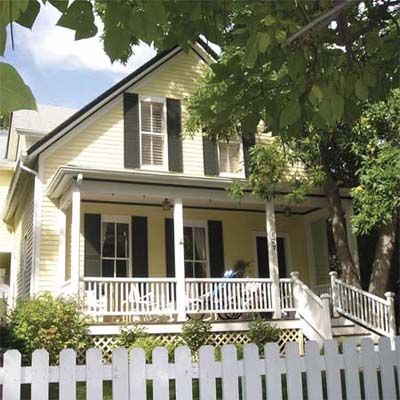 The Neighborhood
The Mapleton Hill Historic District, established in 1882, was named for the 200 silver maple and cottonwood trees planted here in the 19th century to draw newcomers to its wide residential streets. These days, those thoroughfares are populated by homeowners who approach old-house renovations from an eco-conscious angle (think salvaged building materials and energy-saving products). The community is a blend of longtime residents, first-time homebuyers, and young families, some drawn by the local Whittier Elementary School's affiliation with the prestigious International Baccalaureate Program, an intensive college-prep curriculum. Adults have opportunities here, too: Area employers include the University of Colorado, IBM, and Ball Aerospace.
The Houses
Architectural styles here include Renaissance Revival, Shingle, Queen Anne, Tudor Revival, and Colonial Revival.
The Prices
Asking figures range from $417,000 to more than $2 million, and many homes on the market are advertised as "ready for renovation."
Why Buy Now?
Hot, cool Boulder seems to forever continue on the upswing, and the state of Colorado offers a 20 percent write-off for owners of historic properties who are engaged in renovation.
Among the best for:
North End, Boise, Idaho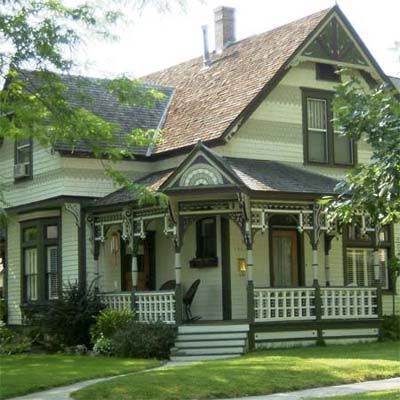 The Neighborhood
North End is one of Boise's oldest neighborhoods, and children walk to school here to this day, gathering around Hyde Park, the district's National Register-designated retail area, or on the trails that snake through Camels Back Park and the Boise Foothills. A growing job market includes employers such as Micron Technology, the Mountain Home Air Force Base, Hewlett-Packard, and St. Luke's Regional Medical Center. In addition, there is a smoothly running school system that consistently graduates kids with SAT scores above state- and national averages.
The Houses
Homes were first built here in 1878, and the neighborhood features a variety of styles, including Queen Annes and cottage bungalows. The entire residential district is listed on the National Register of Historic Places.
The Prices
Restored homes in North End range from $300,000 to $3 million, and there are still plenty of restoration candidates starting at about $200,000.
Why Buy Now?
Not only is Boise's North End a great place to land a historic property, it's also a great place to score the good life. The city made Forbes magazine's list of "Best Places for Business and Careers" in 2007. Homes here are in demand and stand to hold their value.
Among the best for:
Galena, Illinois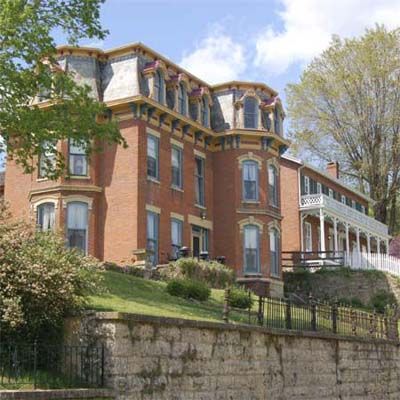 The Neighborhood
Once the busiest port between St. Louis and St. Paul, Galena features hundreds of eye-popping homes built in the early to mid-1800s by shipping magnates and heavy-hitters in the area's lead mines. Today, 85 percent of the town is a National Historic District, with many homes overlooking the Galena River. The town boasts what the Chicago Tribune dubbed "The Best Main Street in the Midwest," thanks to its well-preserved commercial buildings. With one of Illinois's top-performing public school systems, Galena is a great place to raise a family. The 15-minute commute to Dubuque, Iowa's five colleges and universities makes Galena a draw for academics as well.
The Houses
Styles include Neo Classical, Federal, Greek Revival, Second Empire, Gothic Revival, Queen Anne, and Italianate, the most famous of which is the former home of Ulysses S. Grant.
The Prices
A sturdy Greek Revival or Second Empire home can be had for as little as $130,000.
Why Buy Now?
Galena is perfectly positioned as a bedroom community to Dubuque, which has one of the fastest-growing economies in the Midwest. The homes here are in demand and unlikely to drop in value.
Among the best for:
Families with Kids, Bargains, The Midwest
Madison, Indiana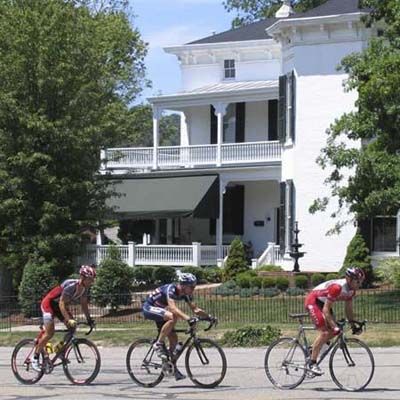 The Neighborhood
This Hoosier State town—with 133 blocks of National Register homes and buildings—offers bliss for all walks. Those who like the great outdoors will enjoy Clifty Falls State Park's 1,400 acres. Music lovers will revel in the free bluegrass concerts held monthly at the Jefferson County Fairgrounds. And for wine connoisseurs, Madison Vineyards offers regular tastings. Those who need to work before playing will find King's Daughters' Hospital, Madison's largest employer, providing over 1,000 jobs, as well as the cities of Cincinnati and Louisville less than an hour away. And there's also a great spot here for kids to keep busy: The Lydia Middleton Elementary School recently underwent a $15 million restoration.
The Houses
Styles of architecture include Federal, Greek Revival, Italianate, Second Empire, Gothic Revival, and Arts and Crafts.
The Prices
A shotgun-style Craftsman can be had for less than $100,000; restored Italianates go for three times as much.
Why Buy Now?
Indiana taxpayers receive 20 percent income tax credits on the cost of historic home rehabilitation or preservation.
Among the best for:
Sherman Hill, Des Moines, Iowa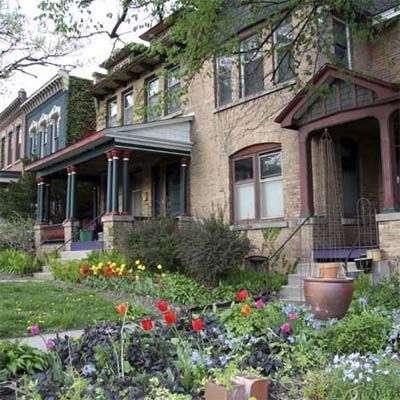 The Neighborhood
"A local resident once said, 'You will know our revitalization efforts were successful when families start moving back into the neighborhood,' " says Sherman Hill Neighborhood Association president Donna Hallstrom. That day has arrived, with young families and couples making their way from the 'burbs into this historic neighborhood in recent years. Despite its comprising only 210 buildings, this urban enclave is packed with amenities, including the historic Hoyt Sherman Place, a meetinghouse with an art gallery and performing arts center. Sherman Hill has its own 185-student, pre-K through fifth grade elementary school; older kids commute to schools around the city.
In the Flood Zone
While many areas of Des Moines have experienced intense flooding in recent
weeks, Sherman Hill, which is on high ground, was unaffected.
The Houses
Queen Annes, Italianates, and other Victorian-era homes dating from the 1870s through the turn of the last century dominate. Foursquare and Craftsman styles can be found, too. Some homes appear on the National Register of Historic Places.
The Prices
Smaller unrenovated houses go for as little as $50,000, while a restored Victorian can cost up to $350,000.
Why Buy Now?
Prices are low, and there are incentives to invest. The Neighborhood Finance Corporation, a local nonprofit mortgage broker, provides assistance for purchasing and improving historic homes, and the state's Historic Resource Development Program also provides grants.
Among the best for:
Lawrence, Kansas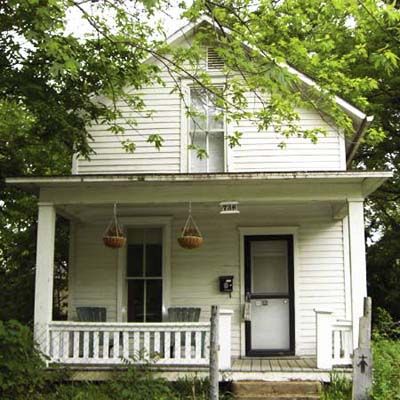 The Neighborhood
This town of 82,000 was established in the early 1850s; the University of Kansas, founded 15 years later, is still the heart of the place. Lawrence is ideal for walking: Mass Street is the main commercial thoroughfare, lined with local shops (coffeehouses, restaurants, and boutiques) and national chains (Gap, of course). Education is key in this town—and not just at the university, which is Lawrence's largest single employer. Langston Hughes Elementary School ranks 22nd among Kansas's 712 public grade schools; Lawrence High School ranks 43rd out of the 326 in the state.
The Houses
The homes in Lawrence's eight historic districts date from 1860 through 1930. Architectural styles include National Folk, Queen Anne, Colonial Revival, Craftsman, Second Empire, and Prairie.
The Prices
You'll pay a pleasing $80,000 for a slab ranch fixer-upper in East Lawrence. An Italianate mansion in the Old West Historic District won't come so easy, though. It'll cost you $1.5 million.
Why Buy Now?
Kansas's State Historic Preservation Office offers financial assistance and administers state and national tax-break programs for the renovation of historic properties.
Among the best for:
Natchitoches, Louisiana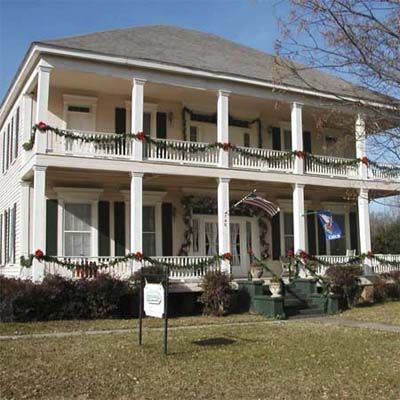 The Neighborhood
Founded in 1714, Natchitoches is home to a 33-block National Historic Landmark District in which this community takes great pride: One recent civic renovation involved pulling up, cleaning, and replacing the bricks of Front Street, the city's main drag, one by one. Residents have good reason to keep it shining. U.S. News & World Report recently named Natchitoches a "low-cost gem" in its retirement guide, and Newsweek included its Louisiana School for Math, Science, and the Arts on its Best High Schools list. Natchitoches is also home to Northwestern State University, which boasts an excellent teacher-education program and is a major employer in the area.
The Houses
Architectural styles here include early-1800s Colonial, Craftsman, and Greek Revival.
The Prices
A 1,700-square-foot Craftsman in the National Landmark Historic District—in need of a little TLC—was recently listed for $210,000; renovated 1920s Mediterranean-style houses in the same area go for around $500,000.
Why Buy Now?
The state of Louisiana provides a tax exemption for the first $75,000 spent on a home purchase.
Among the best for:
Pleasant Ridge, Michigan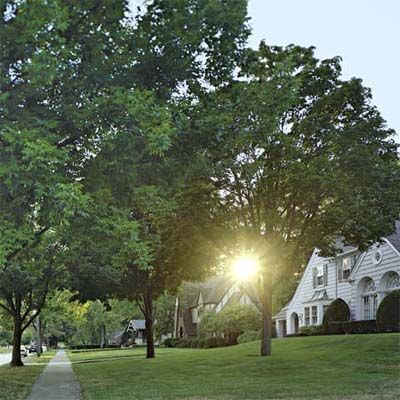 The Neighborhood
Just a 30-minute drive from downtown Detroit, Pleasant Ridge isn't exactly a suburb—it's one of Michigan's smallest incorporated cities, with 2,594 residents. Resident Kate Redmond calls it "a time capsule from the 1920s," when upper-middle-class automobile tycoons built homes and raised families here. It's long been a draw for folks on the family track; it's not uncommon for newlyweds to buy a starter home here, trade up to a larger one when the kids arrive, then downsize as the nest empties, but never leave Pleasant Ridge. Public schools spend almost $2,000 more per student than the national average, and class sizes average just 18 students per teacher.
The Houses
Arts & Crafts homes, English Tudors, Prairie Schools, Georgian Revivals, and Dutch Colonials are all here.
Prices
Prices range from the low $100,000s for a modest bungalow to over a million for a big Colonial Revival or Tudor.
Why Buy Now?
Pleasant Ridge is already home to two national historic districts, and plans are under way to list the city, established in the 1830s, on the National Register. This small city stands to retain its historic fabric long into the future.
Among the best for:
Families with Kids, Retirees, First-Time Buyers, The Midwest
Near South, Lincoln, Nebraska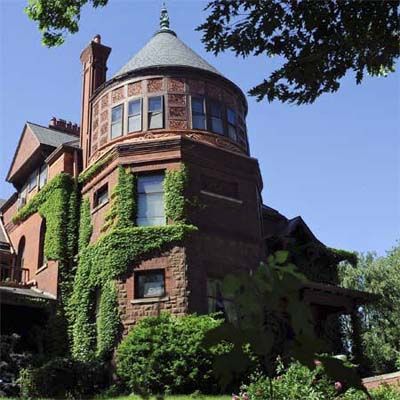 The Neighborhood
On weekends, Near South residents can be found playing with their kids in
small playgrounds or spending family time at the Lincoln Children's Zoo and other parks within walking
distance. Credit for the family-friendly vibe goes in part to the Near South Neighborhood Association, which has promoted
revitalization, preservation, and development of green space since 1972. Near South has a grocery, a bakery, and coffee shops, plus two recently
overhauled elementary schools. It's a 5-minute commute from downtown
Lincoln, home to three major hospitals that provide thousands of jobs.
The Houses
American Foursquare, Neoclassical, Tudor, Colonial-Revival and Richardsonian
Romanesque, as well as Italianate homes dating from 1869 to the 1920s.
The Prices
Restored homes in Near South's Mount Emerald Historic District, Lincoln's
first National Register neighborhood, sell for $200,000 and up—but in the
nearby South Capitol Mall District, an area poised to host the next revival,
a fixer-upper can be had for as little as $100,000.
Why Buy Now?
To get in on Nebraska's Valuation Incentive Program, which
encourages high-quality renovation by freezing property taxes at a home's
prerehabbed rate for 8 to 12 years (yee-haw!).
Among the best for:
Newlands Heights, Reno, Nevada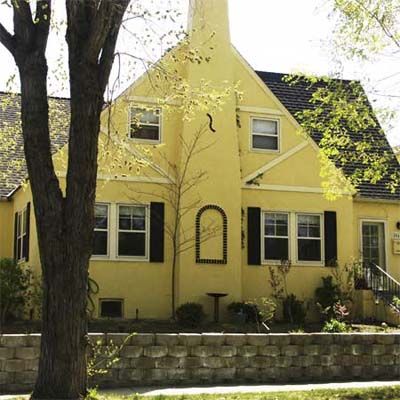 The Neighborhood
A friendly, old-fashioned family neighborhood in a city where teens dependably ace the SATs, Newlands Heights is secluded, on a bluff over the Truckee River. It boasts a cache of vintage 19th- and 20th-century houses, the focus of Protect Newlands, a group working to preserve the neighborhood's architecture and small-town feel. The Heights was named for a U.S. senator, Francis Newlands, who built his Shingle/Queen Anne house, now a national historic landmark, on the bluff in 1890. While the casinos employ many in Reno, the University of Nevada, Reno is also here, along with high-profile companies like Pfizer, Pepsi, and Amazon.com.
The Houses
Styles include Colonial Revival and French Chateau, plus smaller Spanish Colonial Revival and Craftsman bungalows. Some date to the late 19th century, but most were built between the 1920s and 1940s.
The Prices
A handsome three-bedroom 1930s Tudor goes for a price in the low $400,000s. A
fixer-upper version might run around $350,000. Larger Colonial Revivals cost in
the millions.
Why Buy Now?
Reno is experiencing a general decline in housing prices, making an investment here an enticement for those who love to gamble.
Among the best for:
Atlantic Heights, Portsmouth, New Hampshire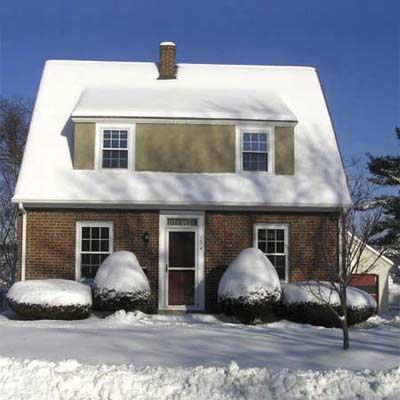 The Neighborhood
Built circa 1918 as a self-contained village for shipbuilders and their families, Atlantic Heights sits a mile from downtown Portsmouth and overlooks the Picataqua River. Now on the National Register of Historic Places, the neighborhood is known for its strong community ties, public schools with active PTAs, and gardens and parks, including Hislop, home field of the 2007 Little League world champions. The city, featured in Money and Sperling's lists of the best places to live, is served by three airports and is home to four colleges, a technical school, and a naval base. Residents commute to jobs in Boston and Portland, Maine.
The Houses
Many homes here are modeled after English cottages. Most houses are brick and sport a pitched or gambrel roof, a postage-stamp front yard, and a garden in back. Cape Cods, built in the 1950s, dot the river.
The Prices
A fixer-upper goes for $180,000, while a restored or renovated house might cost $250,000—considerably more if it is a historic property with a river view.
Why Buy Now?
Prices here are lower than elsewhere in Portsmouth, partly because the houses in Atlantic Heights are small. The city has a program to aid first-time home buyers; it provides down payment and closing assistance and low-interest loans.
Among the best for:
Families with Kids, City Slickers, Northeast
Cathedral District, Bismarck, North Dakota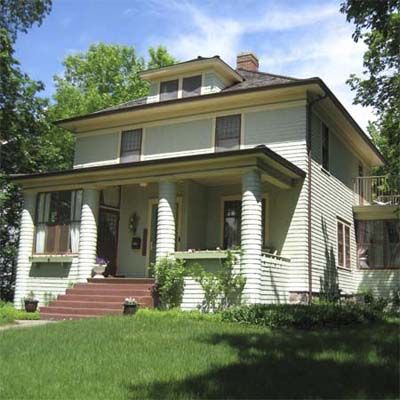 The Neighborhood
The Cathedral Area Historic District is named for the Art Deco Cathedral of the Holy Spirit, whose chimes serenade the neighborhood. Comprising some 20 blocks near downtown Bismarck, it has bragging rights to about 150 homes on the National Register. According to resident Erik Sakariassen, "the Leave It To Beaver theme runs through your head" when you walk the Cathedral District's streets, and newcomers have singled it out as a family place, thanks in part to a solid public school system with a 97 percent graduation rate. Jobs in the energy sector are a draw, with both a working oil reserve and an electrical plant nearby.
The Houses
Homes date from 1900 to 1945 and their "Eclectic Era" architectural styles include Shingle, Prairie, Tudor Revival, Craftsman, Cape Cod, and American Foursquare.
The Prices
A two-bedroom bungalow in need of upgrades can be grabbed for $125,000, while a large two-story Craftsman-style house may sell for as much as $300,000. Grant money is occasionally available from North Dakota's State Historic Preservation Office to assist preservation and restoration projects.
Why Buy Now?
Entry-level homes for less than $150,000 to start, plus plenty of opportunities to trade up in the years to come.
Among the best for:
Lakewood, Ohio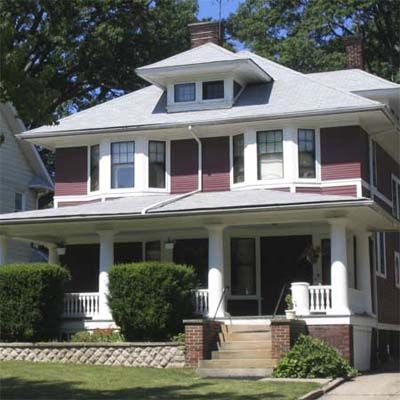 The Neighborhood
A well-established Cleveland bedroom community situated on Lake Erie, Lakewood has about 55,000 residents and thousands of single-family and multifamily homes built between 1890 and 1930. Locally owned shops, restaurants, theaters, and art galleries, strung behind vintage storefronts along a former streetcar line, are where families meet in summer—when they're not relaxing by the lake. Home to a celebrated public library, the Beck Center for the Arts, Lakewood also has great schools that have been making news for their rapid test-score gains and high graduation rates.
The Houses
Queen Anne, Spanish Revival, Tudor, and Colonial Revival houses can be found with all their original details, including magnificent millwork and stained-glass windows.
The Prices
Colonial Revival and Victorian-era houses in need of work start at foreclosure prices as low as $50,000, while large lakeside beauties go for as much as $600,000.
Why Buy Now?
The Cleveland Restoration Society, a nonprofit preservation group, offers low-interest loan programs for rehabs and renovations. And the Lakewood Heritage Advisory Board offers consultations and assistance for those looking to rehab old houses.
Among the best for:
Families with Kids, First-Time Buyers, Art Lovers, Queen Annes, The Midwest
Centre Park Historic District, Reading, Pennsylvania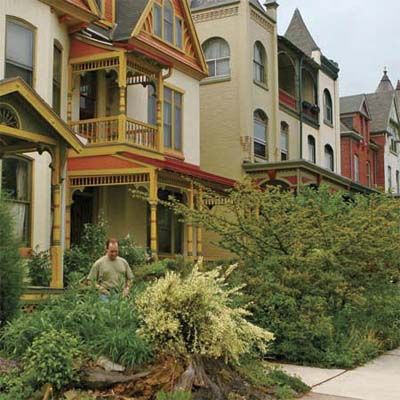 The Neighborhood
You won't be alone if you choose to restore a Victorian-era home in Centre Park, named for the green space at its core. "It's a tight community," resident Michael Lauter says, adding that he can hardly walk his neighborhood's original brick sidewalks without stopping to chat with neighbors. Reading is home to top-notch schools, four universities, and corporations including Carpenter Technology, a stainless steel manufacturer. It's also just a half-hour commute to Philadelphia.
The Houses
Reading's wealthy arrived here in the 1870s, building country mansions mimicking Italian villas and British manors. Between 1900 and 1915, tradesmen and industrial workers followed, erecting Queen Annes and unique brick "Reading German" houses, which are 2½ stories high with mansard roofs and large single dormers.
The Prices
You can snatch up a five-bedroom townhouse here for about $60,000, a large Queen Anne for $135,000, and a full-fledged mansion for less than $600,000.
Why Buy Now?
It's one of the Mid-Atlantic's most perfectly preserved historic neighborhoods—selling at thrift-store prices. Plus, the city provides 50-50 matching grants of up to $5,000 for facade improvements.
Among the best for:
Families with Kids, Bargains, Fixer-Uppers, Queen Annes, The Northeast
Hampton Heights Historic District, Spartanburg, South Carolina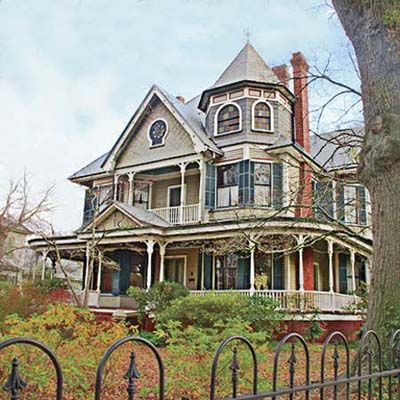 The Neighborhood
Families flock to this enclave within the revitalized Spartanburg city limits for its small-town sensibility: "This is a tight community," says Kristi Webb, a Hampton Heights resident with a 6-year-old kid. "Everyone knows our daughter, where she lives, and where she should be." The district is home to an award-winning public high school, making it a draw for parents, many of whom work in the area's thriving healthcare industry. Downtown Spartanburg—a 10-minute walk from Hampton Heights—is buzzing with restaurants and shops, and the city has increased its focus on family events, like summer concerts.
The Houses
Arts and Crafts and Queen Anne styles predominate, along with Dutch Colonials, Colonial Revivals, and Greek Revivals. Hampton Heights is part of a local historic district, and one-third of the 350 properties here are on the National Register.
The Prices
Homes range from $50,000 for a 1930s Arts and Crafts fixer-upper to $250,000 for a restored Queen Anne.
Why Buy Now?
The preservation Trust of Spartanburg offers down payment and closing cost assistance. Renovations are aided by the organization's salvage warehouse, a source for affordable materials and period details.
Among the best for:
Families with Kids, Bargains, Fixer-Uppers, Queen Annes, The South
Brandon, Vermont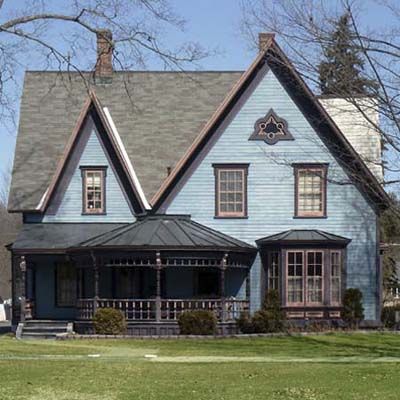 The Neighborhood
Chartered in 1761, Brandon lies along the Neshobe River and has a historic district that encompasses almost the entire town. It's the kind of place where everyone says hello, and Park Street—lined with trees and mid-19th-century houses—is touted by many preservationists as the most beautiful street in Vermont. Brandon has about 4,000 residents, including artists, retirees, and young families. Work opportunities are generally limited to small businesses, including a handful of working farms, a medical center, and the town's two schools (one serving K-8 and the other a regional high school). Middlebury College is just 20 minutes away.
The Houses
The rich inventory here includes Cape Cod, Federal, Greek Revival, Carpenter Gothic, Italianate, and Classical Revival styles. Many houses were built between 1795 and the 1890s.
The Prices
An 1830s fixer-upper might set you back $250,000, while a fully renovated Victorian-era home on Park Street is likely to go for $500,000 or more.
Why Buy Now?
Inviting streets, friendly neighbors, and an unusual cache of early-19th-century houses make this a smart investment for lovers of small-town New England charm.
Among the best for:
RetireesFamilies with KidsArt LoversThe Northeast
Third Lake Ridge, Madison, Wisconsin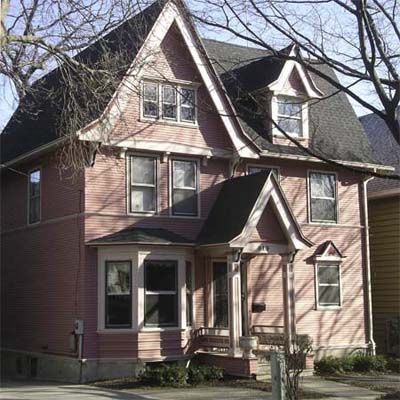 The Neighborhood
Third Lake Ridge, a 30-block area two miles from downtown and the University of Wisconsin, was settled in the 1850s and prospered when it became a destination for German and Norwegian immigrants after the Civil War. It is now one of two local districts listed on the National Register of Historic Places. Wisconsin's capital city is known for its progressive politics, neighborhood activism and preservation, and stellar educational institutions: Madison's highly lauded elementary, middle, and high schools make the city a magnet for families. Besides the state government, the University of Wisconsin and the growing high-tech and biotech industries are major employers.
In the Flood Zone
Though Wisconsin lies within the region hit by the 2008 spring floods, Madison has not been greatly affected; the Third Lake Ridge community has been untouched by floodwaters.
The Houses
Greek Revival, Italianate, Queen Anne, Prairie School, and Craftsman houses are all here, along with more modest bungalows. The most coveted homes span the neighborhood's mile of Lake Monona shoreline.
The Prices
The range goes from $160,000 for a rough-around-the-edges Craftsman to $1 million for a lakeside mansion designed by Prairie School architects Louis W. Claude and Edward F. Stark.
Among the best for:
Craftsman Houses, Families with Kids, City Slickers, The Midwest