Where It All Began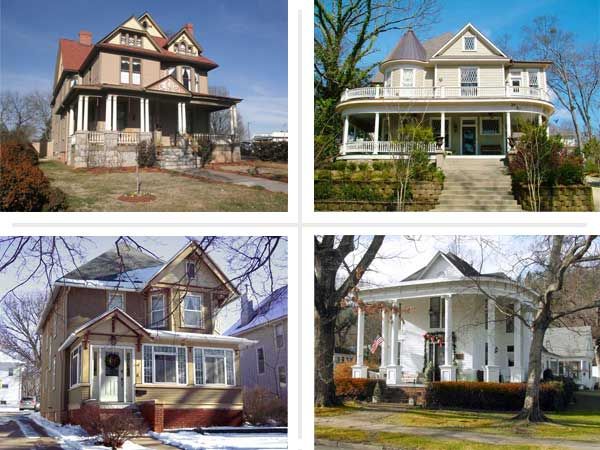 Pioneer towns, railroad hubs, colonial settlements, fabled resorts—they all serve a unique place in our nation's past. If you're the type who loves tales of yesteryear, these places will satisfy your yearning to steep yourself in history. And they're just a handful of the 61 vibrant neighborhoods from coast to coast where you'll find one-of-a-kind period houses. Read on to learn more about these legendary places, or see all the neighborhoods and categories.
Palmer, Alaska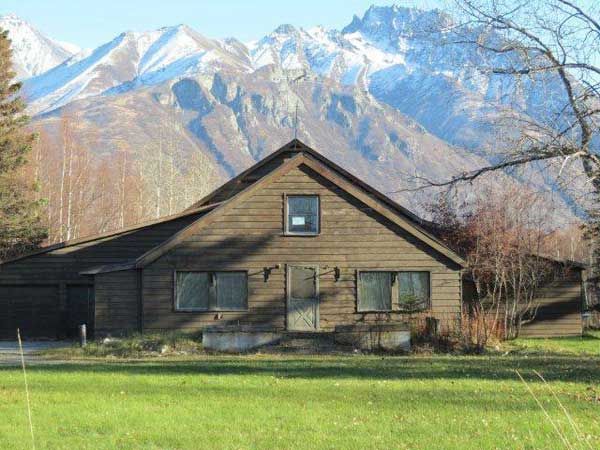 Population: 5,937
House styles: Vernacular "colony houses" built in the 1930s
Expect to pay: About $150,000 for homes that need work; up to $200,000 for refurbished places
In 1935, more than 20 years before Alaska became the 49th state, President Franklin Delano Roosevelt persuaded more than 200 families from Michigan, Wisconsin, and Minnesota to put together a "resettlement community" in the Matanuska Valley; the community became the city known as Palmer in 1951. The goals of the resettlement were twofold: To turn these pioneers into competent, self-sufficient farmers in the middle of the Great Depression, which in turn would help establish Palmer as a hub for commerce and transportation; railroad companies had begun laying track to link the area to Anchorage and other cities in the early 1930s.. The original 174 colony houses built here feature simple, single-floor designs that mimic the vernacular Midwestern architecture on which they're based. Many of them are still in good condition, though there are some fixer-uppers to be had. (Sadly, renovations have left a few of them unrecognizable.) There's a certain pride in owning one: Jim Fox, a so-called "colony kid" whose grandparents settled in Palmer in 1935, says that homeowners gather for a special lunch once a year. The city is within commuting distance of Anchorage, about 40 miles to the southwest, but far enough away to retain a small-town atmosphere. It isn't a place where you'll find big-box stores or a red-hot nightlife—and that's just the way residents like it.
Among the best for: The West, Fixer-Uppers, Small Towns, Parks and Recreation, American Heritage
Hot Springs, Arkansas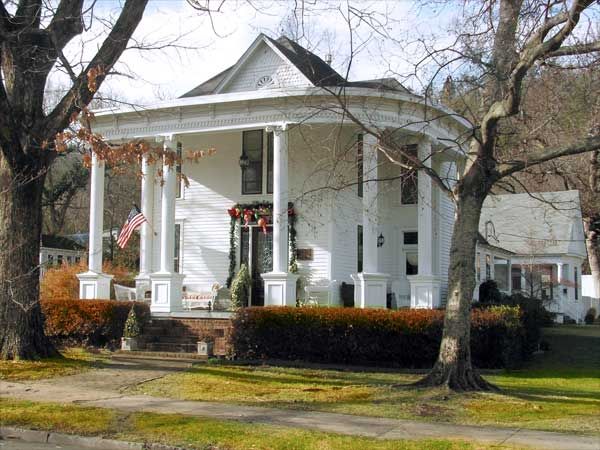 Population: 35,262
House styles: Victorian-era houses, predominantly Queen Annes; there are also Craftsman, Colonial Revival, and vernacular early-20th-century houses
Expect to pay: About $100,000 to $150,000 for a fixer-upper; the largest and most lavishly restored houses can cost up to $650,000
For thousands of years, Native Americans visited this area for its abundant thermal springs, which came under federal protection in 1832. Following the Civil War, the once rough-and-tumble town blossomed into "America's first resort," with Bathhouse Row, a string of Victorian-era spa buildings that drew visitors who soaked in the supposedly healing mineral waters. (Later came the horse racing and illegal casinos that led gangsters like Al Capone to try their luck here.) Though you won't find any gangster hideaways in Hot Springs today, you can still catch an afternoon of thoroughbred racing at Oaklawn Park, open since 1905, and sit-and-soak types will enjoy a visit to Buckstaff or Quapaw, the only two bathhouses still in operation on the Row. And events such as the Hot Springs Music Festival in June and a documentary film festival in October draw crowds that help keep the local economy going. Period homes are scattered throughout the city, but most are located in the Quapaw-Prospect Historic District, a tree-lined neighborhood of well-preserved, stately homes built between the late 19th and mid-20th centuries. Handyman specials are an especially good buy, so if you're a history buff who's good with a hammer, you'll find a lot to love here.
Among the best for: The South, Victorians, Retirees, Family-Friendly, Walkability, Lots to Do, Gardening, Parks and Recreation, American Heritage
Norwich, Connecticut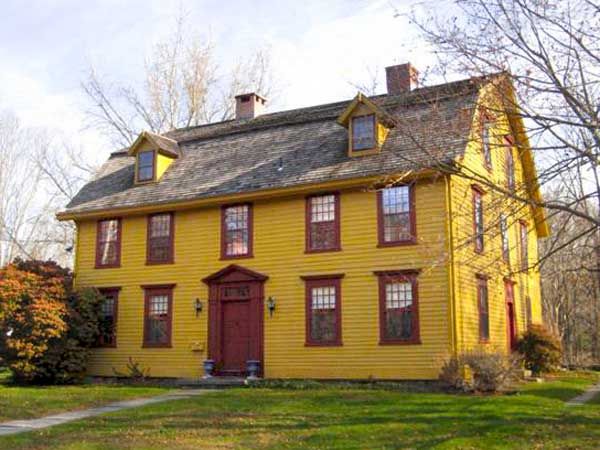 Population: 40,493
House styles: Colonial-era and Colonial Revival houses predominate, with a sprinkling of Georgian, Greek Revival, and Craftsman
Expect to pay: Modest houses and fixer-uppers are available for under $75,000; larger, renovated dwellings, and houses in the designated historic district, typically go for about $250,000
We're not gambling types, but we'd bet on this history-laden city as a smart place to make an investment. Founded by English colonists in 1659, the former mill city and shipping hub has weathered the economic downturn well compared with many other cities in The Nutmeg State. That's partly due to its proximity to New London and Hartford—both under an hour away—and because of the Foxwoods and Mohegan Sun casinos, steady employers that are each just a 10-minute drive. Not that an abundance of riches, from architectural to recreational, is anything new to residents here. Well-maintained historic houses and public buildings abound, including five that are on the National Register of Historic Places; many of the older houses are concentrated in the neighborhood known as Norwichtown. The nearby Veterans Memorial Rose Garden, which boasts some 2,500 bushes in 120 varieties, is located within Mohegan Park, a popular spot for swimming, fishing, and picnicking. And downtown, the Marina at American Wharf offers casual and fine dining opportunities for boating fans and landlubbers alike. If you're looking to relocate to a New England town with affordable houses and plenty to do, this place may hold all the cards.
Among the best for: The Northeast, Bargains, First-Time Buyers, American Heritage
Old Fourth Ward, Atlanta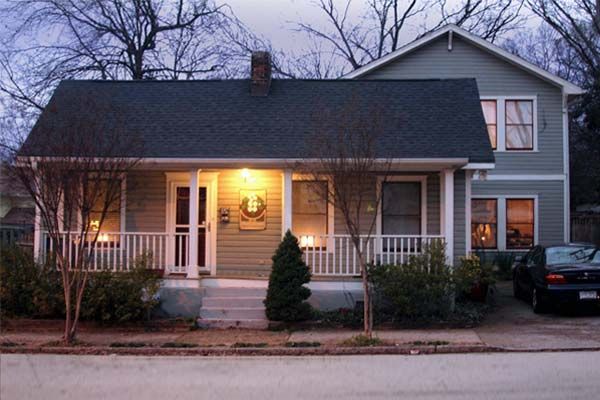 Population: 10,440 in Old Fourth Ward; 432,427 in the city of Atlanta
House styles: Queen Anne, Italianate, Colonial Revival, Craftsman bungalow, and shotgun cottages
Expect to pay: About $150,000 for a house that needs TLC; refurbished houses cost from $250,000 to $400,000
Located just a 15-minute walk east of downtown, O4W, as locals sometimes refer to it, was settled after the Civil War by African-American factory workers and working-class whites. It later became a hub of the Civil Rights movement, due in part to its most famous resident: Dr. Martin Luther King Jr. was born and raised here, and his birthplace and gravesite are a part of the Martin Luther King, Jr., National Historic Site. The neighborhood suffered when businesses and homes were demolished in the 1970s for a highway that was never built. But its fortunes are reversing quickly, thanks in large part to the Historic District Development Corporation, a grassroots community organization co-founded by Coretta Scott King, Dr. King's widow, that has spearheaded the preservation of important homes and buildings in the area.
One big recent boost was the 2011 opening of Historic Fourth Ward Park, a 17-acre oasis boasting fountains, picnic areas, and jogging paths that's a part of Atlanta's BeltLine project to connect its neighborhoods with parks and trails. Ponce City Market, another project in the works, will transform a former factory into a vibrant mix of retail, office, and residential spaces. Meanwhile, galleries, bars, and hot-spot restaurants—including local favorite P'cheen—have opened to serve the gentrified and multicultural mix of residents who are fixing up the area's mostly modest-size period homes. Get in on the action while you can.
Among the best for: Editors' Picks, The South, Victorians, City Living, Easy Commute, Lots to Do, American Heritage
Bronzeville Neighborhood, Chicago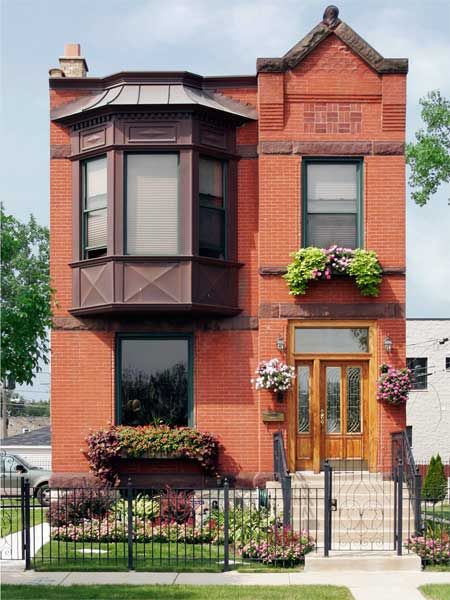 Population: 4,566 in Bronzeville; 2,707,120 in Chicago
House styles: Most period houses date from 1881 to 1910 and include Queen Annes and Richardsonian Romanesques; they're built largely from stone, a legacy of the Great Chicago Fire of 1871
Expect to pay: About $50,000 for a fixer-upper; $275,000 and up for a refurbished home
When Southern blacks migrated north in search of work in the early 20th century, thousands settled in this community on Chicago's South Side. In time, Bronzeville became a hotbed of activists, musicians, artists, and writers whose work has shaped the African-American urban experience, including such luminaries as Richard Wright, Louis Armstrong, Lorraine Hansberry, Muddy Waters, and Buddy Guy. But throughout the 1960s and 1970s, many residents of its high-rise public housing left to find less-crowded quarters in the suburbs. Thankfully, the neighborhood's landscape began shifting from the mid-1990s through 2007, when these neglected projects were torn down, paving the way for smarter development and the refurbishment of its rich stock of period houses, most of which predate the Great Migration.
Today, middle-class black families are moving back Bronzeville to reclaim it as a historic, urban neighborhood, and bus tours make the rounds to its many points of interest, including trails for the Underground Railroad. From here, you can get to the center of the downtown Loop by car in less than 15 minutes or by riding the elevated train's Green Line; since 2011, there's been a stop here for a commuter train that connects the city to its southern suburbs. And it's just a short bike ride or walk to many of the Windy City's A-list attractions, including the Art Institute, the Museum of Science and Industry, and Lake Michigan. Sweet home Chicago, indeed.
Among the best for: Editors' Picks, The Midwest, Bargains, Victorians, City Living, Easy Commute, First-Time Buyers, Lots to Do, American Heritage
Le Mars, Iowa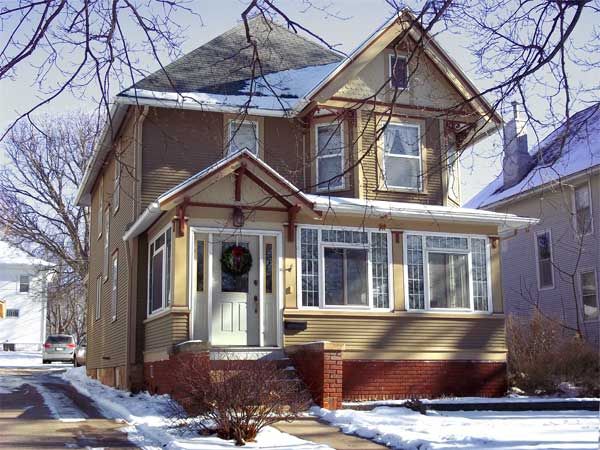 Population: 9,826
House styles: A wide mix, including American Foursquare and Craftsman
Expect to pay: About $40,000 to $60,000 for a house in need of work; up to $260,000 for a refurbished home
Formally established and named in 1869, this small midwestern outpost 25 miles from Sioux City was a magnet for pioneers of British, German, and Dutch descent, who ran its farms and businesses in the late 19th and early 20th centuries. These days, family-friendly Le Mars is best known for its top export: ice cream. Local producer Wells Enterprises, the century-old company that makes the famed Blue Bunny brand, churns out more than 100-million gallons of the sweet stuff each year; its two local production companies employ many of the area's residents. The Plymouth County Fair draws thousands of attendees from around the state for livestock competitions and horticultural exhibits. Period homes here are concentrated in the Foster Park Historic District and range from relatively modest bungalows built for former industrial workers to larger, more ornate homes that industry magnates enjoyed. The local historic commission and Main Street program ensure that architectural treasures are kept shipshape. If you're a DIY die-hard, the fixer-uppers here offer plenty of projects for honing your skills.
Among the best for: The Midwest, Small Towns, Easy Commute, Retirees, Family-Friendly, Walkability, Lots to Do,
Locust Point Neighborhood, Baltimore, Maryland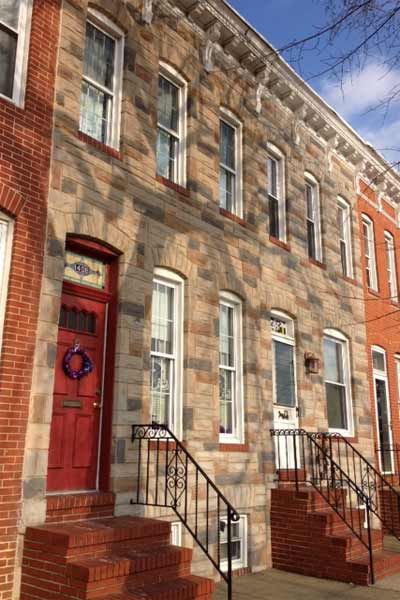 Population: 2,138 in Locust Point; 621,342 in the city of Baltimore
House styles: Rowhouses dating from the mid- to late 1800s; many are covered in formstone, a stucco-based cladding once popular in the area
Expect to pay: $175,000 and higher for a fixer-upper; $275,000 or more for a house in move-in condition
Populated by a mix of young singles and multigenerational blue-collar locals, Locust Point has a gritty feel that celebrates its industrial past. It's anchored by the Domino's sugar refinery, the last major manufacturer still operating in Baltimore's Inner Harbor. "When the wind blows just right, it smells like toasted marshmallows here," says resident Laura Rodini. The neighborhood suffered a big blow when many nearby manufacturers closed down in the middle of the 20th century, but it began a long, slow turnaround in the late 1960s and the 1970s, when the mayor's office sold crumbling 19th-century rowhouses for $1 on the promise that owners would fix them up.
Though some of the brick facades have been restored, many of the houses are still clad with formstone, a type of stucco that was popular here in the 1950s and is colored and shaped to resemble masonry; some consider it an affront to the area's original architecture, but there's no question that it gives Locust Point's houses a distinctive look and a low-key charm of their own. Fort Avenue, the neighborhood's main drag, has a mix of local bars and crab houses, terminating at historic Fort McHenry, the inspiration for Francis Scott Key's "The Star-Spangled Banner." Up Key Highway, you'll find the American Visionary Art Museum, which is devoted to the work of self-taught and outsider artists—just the kind of place that would make Baltimore native and avant-garde filmmaker John Waters proud.
Among the best for: The Northeast, Waterfront, City Living, Easy Commute, First-Time Buyers, American Heritage
Marshall, Michigan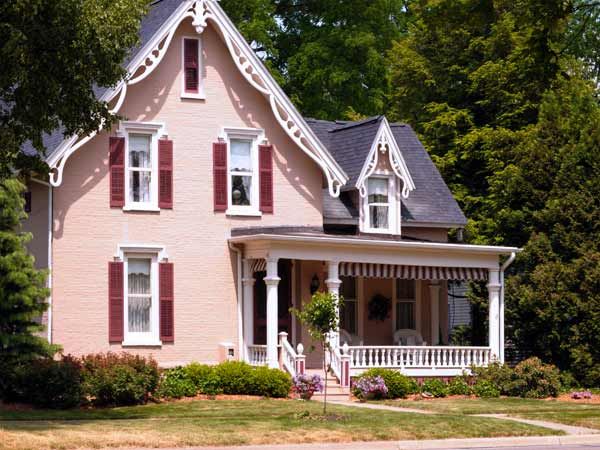 Population: 7,053
House styles: Queen Anne, Greek Revival, Gothic Revival, and Italianate are the most common
Expect to pay: $60,000 and up for a sizable fixer-upper; up to $300,000 for a restored Queen Anne or Italianate
A stunning group of 850 houses in this mid-state city was named a National Historic Landmark District in 1991, and local pride is in full flower during the annual Marshall Historic Home Tour. The event, which turned 50 this year, brings in thousands to see the area's stately Queen Anne, Italianate, Revival-style, and other period homes. Most were built starting in the early 19th century, when Marshall drew both industrial leaders and politicians; a state capital contender, it lost to Lansing by one vote in 1847. "People who take the tour fall in love with the town and move here," says Bill Mabin, a trustee of the Marshall Historical Society.
Among the city's many picturesque streetscapes is Fountain Circle—at the west end of the business district—where people gather to relax on summer evenings. (It's definitely the place to be on the Fourth of July, as residents plunk down lawn chairs to enjoy fireworks.) As in many American communities, the Great Recession softened the housing market, so if you're good with tools, you'll find plenty of affordable places here to put those skills to use.
Among the best for: Editors' Picks, The Midwest, Fixer-Uppers, Victorians, Small Towns, Retirees, Family-Friendly, Gardening, American Heritage
Belhaven Neighborhood, Jackson, Mississippi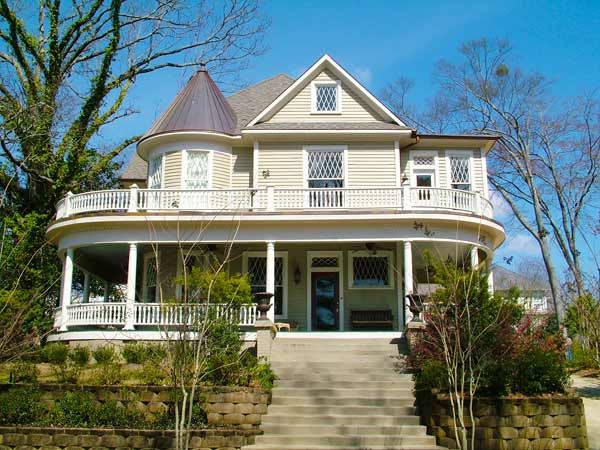 Population: About 8,000 in Belhaven; 173,514 in the city of Jackson
House styles: A wide variety from the 19th and early 20th centuries, including Queen Anne, Italianate, Colonial Revival, Tudor Revival, Craftsman, and others
Expect to pay: Houses that need work run about $150,000; a renovated beauty can cost up to $500,000
The origins of Belhaven, one of Jackson's oldest neighborhoods, lie in the founding of Belhaven College (now Belhaven University) in 1883. The campus was originally nestled in the countryside, but residences grew up around it when a trolley system connecting the area to other parts of Jackson was added in the early 20th century. The university is still the heart of this neighborhood, so it's no surprise that students, as well as academics and other professionals and their families, call it home. The walkable, tree-lined streets, chock-full of houses and buildings in many different styles that date from the late 1800s, are a testament to the area's steady popularity over the decades; local historic standards will keep it what locals call "a happy hodgepodge" for years to come. Serious old-house buffs can take a self-guided architectural tour, while literary enthusiasts can check out author Eudora Welty's Tudor Revival home and garden on Pinehurst Street. Or, if nightlife is your thing, take a two-mile car ride to downtown Jackson and enjoy some live music at one of its renowned blues clubs. That's what you get in Belhaven: all the charms of a small Southern town within a vibrant city.
Among the best for: The South, College Towns, City Living, Easy Commute, Walkability, Lots to Do, American Heritage
Asbury Park, New Jersey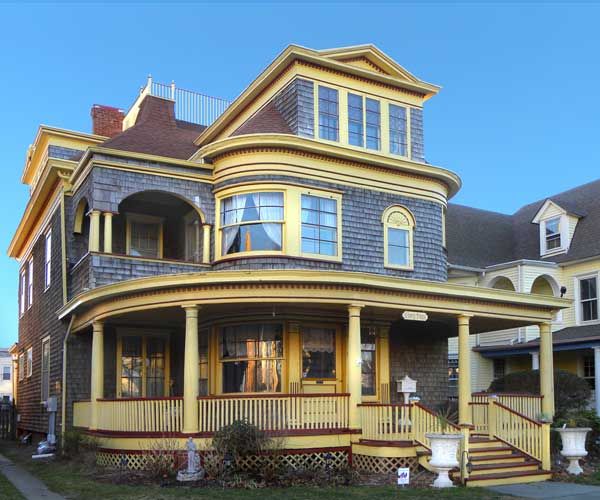 Population: 16,132
House styles: Queen Anne, Gothic Revival, American Foursquare, and Craftsman
Expect to pay: As little as $75,000 to $100,000 for a boarded-up foreclosure; period houses that have been updated start in the high $200,000's
The famed boardwalk in this iconic Jersey Shore resort city took a big hit from Superstorm Sandy in October 2012. But, as in so many other places around the state, locals rallied to get repairs made, and it reopened to great fanfare on May 18. Even better: The gem-speckled residential areas in Asbury Park were largely spared. "We were very fortunate that we didn't suffer the widespread damage borne by other places in the state," says Randy Thompson, president of the Asbury Park Homeowners' Association. Since the late 1800s, visitors have flocked here to enjoy the seaside, as well as music and live entertainment; at its peak, in the middle of the 20th century, some 600,000 tourists strolled its beaches and boardwalk each summer.
Seasonal tourism is still vital to the local economy, and today a good handful of full-time residents are big-city escapees, many of whom bought homes in the 1990s, when a haggard Queen Anne could be had for under $100,000. Steals like this are hard to find these days, but prices remain competitive, especially for a seaside town just 60 miles from New York City. Preservationists have worked tirelessly to keep historic treasures intact, and the storm jump-started a movement to rebuild and protect the shoreline. Yearning to soak up the salty air from your front porch—or a clam shack? Now's a good time to get in on this area's latest renaissance.
Among the best for: Editors' Picks, The Northeast, Victorians, Waterfront, Small Towns, First-Time Buyers, Lots to Do, American Heritage
Newburgh, New York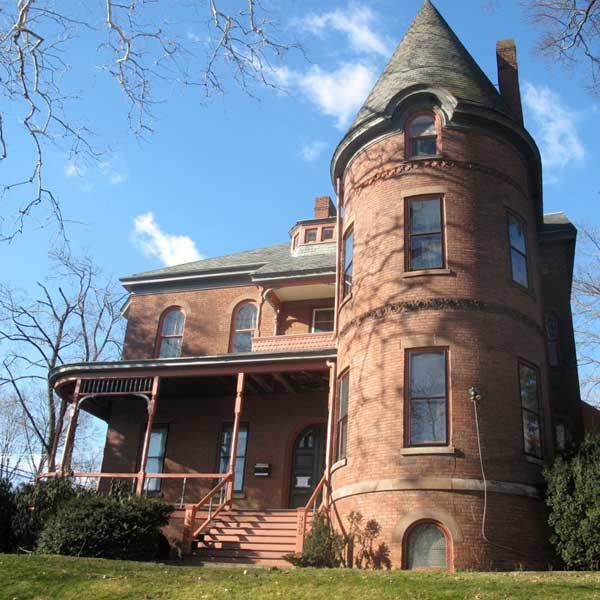 Population: 28,651
House styles: Queen Anne, Italianate, Federal, Second Empire, Colonial, Tudor, Craftsman, American Foursquare, and rowhouses
Expect to pay: Well under $100,000 (even under $25,000!) for a dilapidated attached house or a carriage house on a less desirable block; less than $400,000 for a renovated Victorian mansion in the main historic district
In Newburgh, just 60 miles from New York City and accessible by ferry, bus, or train, it's possible to buy a turnkey house—even a 5,000-square-foot restored period mansion with Hudson River views—for less than $80 per square foot, an unheard-of bargain in the area. But a troubling crime rate, talk of ballooning taxes, and suspicion of corrupt city management have discouraged many buyers. Still, those who own houses here insist that the city's worst days are in the past. "There's a lot of fear-mongering," says Chris Hanson, a local broker, who's restoring a seven-bedroom house he bought in 2011 for $210,000. The place where Thomas Edison built one of the world's first central electric stations is a veritable style show of American architecture—particularly in the East End Historic District, which features work by vaunted architects Calvert Vaux, Thornton Niven, Stanford White, and others. Local blog Newburgh Restoration chronicles the city's revitalization efforts and new business endeavors, which have picked up pace in the past couple of years. For DIY enthusiasts and pioneers who want to put down roots in up-and-coming areas, this city is absolutely worth a look.
Among the best for: The Northeast, Bargains, Fixer-Uppers, Victorians, Waterfront, First-Time Buyers, American Heritage
Hillsborough, North Carolina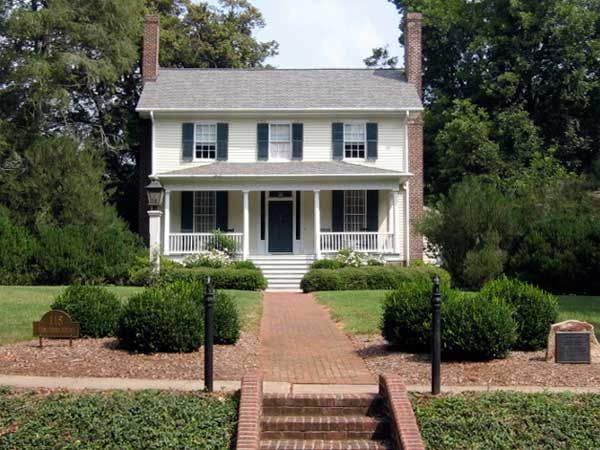 Population: 6,105
House styles: Federal, Georgian, Colonial Revival, Greek Revival, and Craftsman, along with some late-Victorian-era homes
Expect to pay: In the historic district, which has houses dating to 1754, prices range from $130,000 for a fixer-upper to $850,000 for a refurbished beauty
This close-knit river town is welcoming a growing community of young families and retired couples. Founded in 1754, it was a political hub for North Carolina during the colonial era and Revolutionary War period, and was home to William Hooper, one of the signers of the Declaration of Independence; his house still stands here. In the early 20th century, Hillsborough became a textile town, though its mills, like so many across the Northeast and the South, are now shuttered. Today, its proximity to larger employment and cultural hubs—thriving Raleigh and Research Triangle Park are a 45-minute drive—makes it a viable alternative to those larger cities; DIYers have been drawn to its well-priced fixer-uppers, which include early 20th-century mansions built by factory owners; more modest "mill houses," where workers lived; and a smattering of older homes built in the city's earliest days. The downtown area features a mix of local businesses, including the java joint Cup A Joe and Purple Crow Books, as well as eateries and boutiques. The combination of affordability, the small-town pace, and access to job centers makes it a tempting find for people from all walks of life.
Among the best for: The South, Small Towns, Retirees, Family-Friendly, First-Time Buyers, American Heritage
York, South Carolina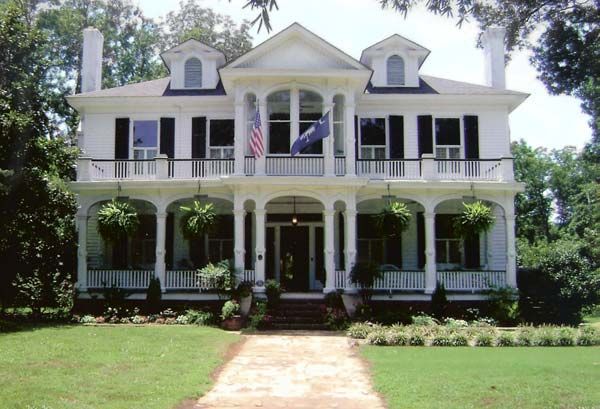 Population: 7,888
House styles: A diverse mix, including Greek Revival, Prairie, Colonial Revival, Queen Anne, and Carpenter Gothic. Some houses in the historic district date back to the mid-1700s
Expect to pay: Homes that need TLC start around $90,000; you'll spend $300,000 or more on a fixed-up beauty
This charming city is home to a welcoming blend of Old South natives, Yankee transplants, and, increasingly, a growing community of potters and painters. Founded in the early 1750s, York was established by settlers from Pennsylvania and Virginia who sought out its temperate climate to escape cold mountain winters and low-country humidity; they tended the area's cotton fields and in time turned it into a manufacturing hub for textiles. Though this industry no longer supports York, there are ample job prospects in banking, distribution, and other fields in Charlotte, North Carolina, 30 miles to the southwest. The city's historic district is one of the largest in the state, second only to Charleston's, and locals describe themselves as a fiercely proud and tight-knit bunch. "It's like Mayberry," says Karen Fritz, who moved here recently from Las Vegas. "Downtown has old shops and exciting new businesses, and everyone knows each other." The main artery of the city center, North Congress Street, is home to the 100-year-old Sylvia Theater, a restaurant owned by a Cordon Bleu–trained chef, and an assortment of other eateries as well as antiques stores and cafes. And with an international airport less than a half hour away, residents have the benefit of being globally connected without sacrificing an enviable small-town lifestyle.
Among the best for: The South, Small Towns, Easy Commute, Retirees, Family-Friendly, American Heritage
Danville, Virginia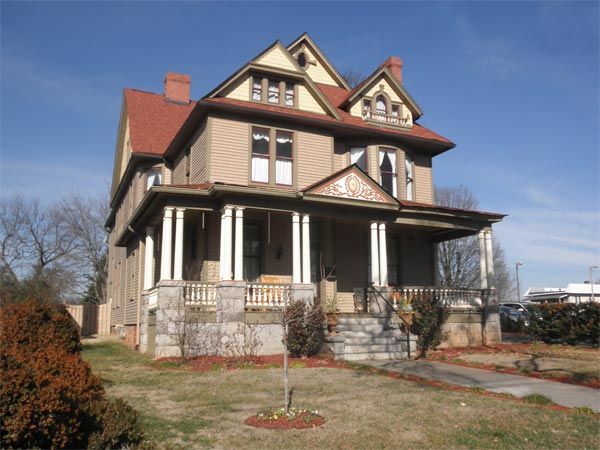 Population: 42,852
House styles: A high-low mix of stately Victorian-era and Edwardian houses, Craftsman bungalows, and workers' cottages
Expect to pay: Houses needing work can be had for as little as $10,000; you'll pay about $150,000 for a move-in ready place
Danville, a city founded on tobacco in 1793 that later added textiles as a major industry, was once a wealthy trading hub on the North Carolina border. Its richest residents lived in the ornate Victorian-era mansions lining Main Street's Millionaires' Row; one of these houses even served briefly as the capitol for the Confederate States during the Civil War. But the area's fortunes dried up as the textile mills closed down, leaving behind beautiful old bones but little economic opportunity. Though some of its historic buildings have been demolished, community efforts to preserve the downtown River District have taken root in the past few years, and the city is widening sidewalks and spiffing up streetscapes to lure people and businesses back to the area. Most of the Millionaires' Row houses have been restored, but several other neighborhoods have properties up for grabs at rock-bottom prices, including the Holbrook-Ross Street Historic District, founded in the 1870s by black professionals, and Schoolfield Mill Village, a neighborhood of small workers' cottages. A case in point: A refurbished 6,000-square-foot Italianate mansion, with seven bedrooms and six baths, that's listed on the National Register of Historic Places recently sold for only $262,000.
Among the best for: The South, Bargains, Cottages and Bungalows, Victorians, Waterfront, First-Time Buyers, American Heritage