Take the Plunge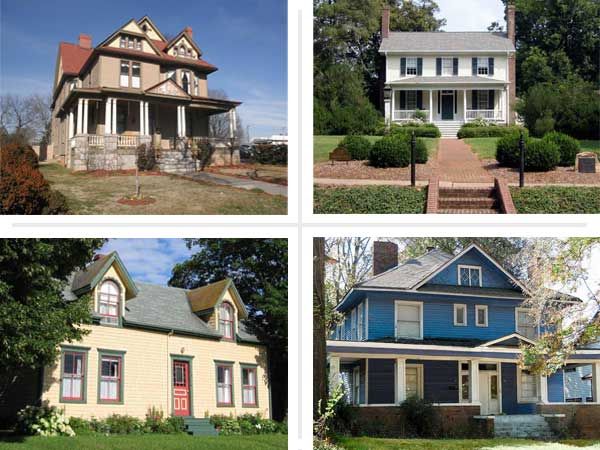 In recent years, rock-bottom mortgage rates have lured record numbers of people into buying a house for the first time. If you plan to count yourself among them, look no further than these neighborhoods, which feature well-crafted houses in great locations at still-competitive prices. They're just a few of the 61 vibrant neighborhoods from coast to coast where you'll find one-of-a-kind period houses. Read on to see which areas make would-be owners anxious to sign on the dotted line, or see all the neighborhoods and categories.
Norwood, Birmingham, Alabama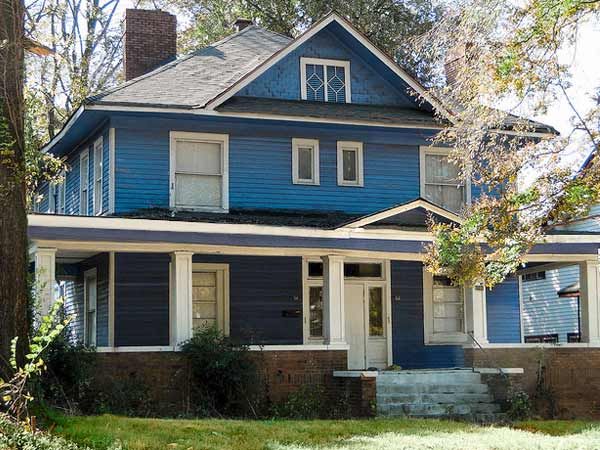 Population: 3,510 in Norwood; 212,413 in the city of Birmingham
House styles: Craftsman, American Foursquare, Neoclassical, Prairie, and various Victorian-era styles
Expect to pay: From $20,000 and up for a fixer-upper; move-in-ready houses can cost $120,000 or more
Only a mile and a half north of downtown Birmingham, Norwood was built as a streetcar suburb in the early 1900s and flourished during the first half of the century. But by the end of the 1900s, many of its mansions and historic properties were in tough shape, thanks to decades of urban flight and the neglect of absentee landlords. Since then, lured by low prices and diverse house styles, young couples and professionals with families began buying homes and fixing them up. And their investment has paid off; the area received historic designation from the city of Birmingham in 2012. Locals are now building on the area's shiny new image, turning three vacant lots into community orchards and gardens, and hosting a weekly farmers' market along the serpentine Norwood Boulevard, which winds through the neighborhood. But the most popular outdoor space nearby is the award-winning Railroad Park, nicknamed Birmingham's Living Room. Built along a former rail viaduct, the park boasts nine acres of lush lawn, along with walls and seating areas made partly from bricks and other materials unearthed during its construction. Here, you can find the perfect spot to sit for a spell before wending your way home.
Among the best for: The South, Bargains, Cottages and Bungalows, Easy Commute, First-Time Buyers, Gardening
Garfield Neighborhood, Phoenix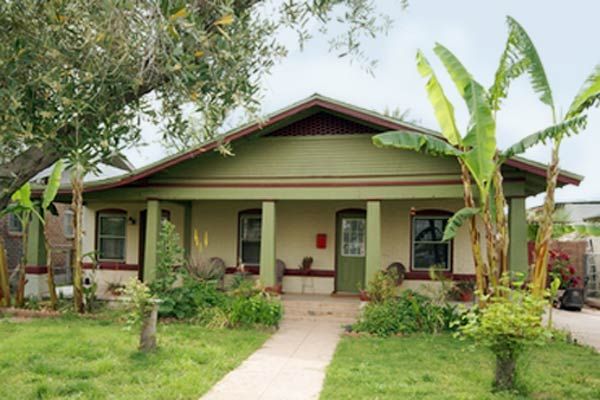 Population: Approximately 2,100 in Garfield; nearly 1.5 million in the city of Phoenix
House styles: Revival styles from the late 19th and early 20th centuries, Craftsman, and vernacular bungalows and ranches
Expect to pay: As little as $50,000 for a short-sale fixer-upper; around $150,000 for a fully rehabbed house
This one-square-mile neighborhood comprises Garfield and North Garfield, two of the largest historic districts in Phoenix; both have been on the National Register since 2010. They date back to the 1880s (the beginning of time around these parts) and were early additions to the old Phoenix townsite. Today it's an easy stroll down their streets to downtown attractions, such as Symphony Hall or the Roosevelt Row Arts District, top-notch restaurants and taco trucks, the new city-center campuses of Arizona State University and the University of Arizona, and Phoenix's Valley Metro Light Rail. The locals, a mix of Hispanic families and artistic types, recently created Garfield Community Garden, where neighbors meet on Sundays to sow seeds, pull weeds, and swap all sorts of green-thumb expertise as they raise veggies to distribute to needy communities. The homes here aren't manses—you won't find many original houses over 1,200 square feet—but a wee bungalow or cottage needing care can be had cheaply, and the City of Phoenix has funds available for those who are restoring historic properties.
Among the best for: The West, Bargains, Fixer-Uppers, College Towns, City Living, Easy Commute, Retirees, First-Time Buyers, Walkability, Lots to Do, Gardening
Southside Park, Sacramento, California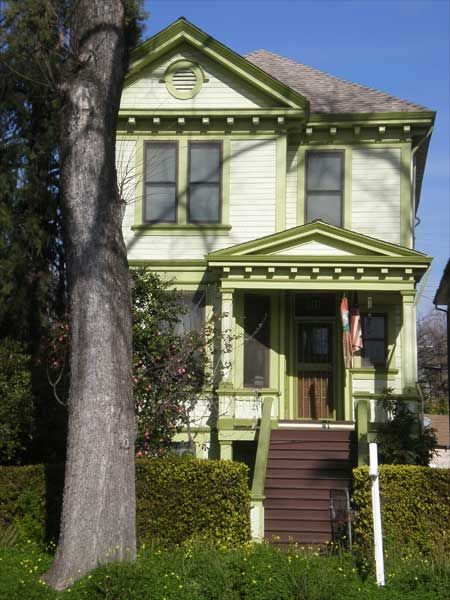 Population: 2,572 in Southside Park; about 472,000 in the city of Sacramento
House styles: Classical and Colonial Revival, Craftsman
Expect to pay: In the vicinity of $250,000 for a house that hasn't been updated; about $350,000 if the seller has ripped out the carpet and updated the kitchen
Due south of downtown Sacramento sits the neighborhood of Southside Park, a city-designated historic district and diverse neighborhood of immigrants, young singles, families, and the design-obsessed. This isn't your usual old-house place. The elm-canopied enclave, named for the 15-acre city park at its south end, is a pedestrian-friendly one-square mile with about 1,000 houses, from Craftsman-era bungalows to eyesores built in the late 20th century. "It's eclectic. Houses would get demolished at random and be replaced with apartments," says William Burg, a historian and the author of Sacramento's Southside Park. One of its best-known attractions is the five-acre Sunday Farmers Market, a year-round affair that offers local produce and other fare and attracts neighborhood folks as well as foodies from all over the city. Architecturally, the best properties here include a sprinkling of Queen Annes and Italianates (some were moved here to avoid demolition), covetable bungalows, and a variety of other early-20th-century styles. Those on the market tend to need work but can be scooped up at surprisingly nice prices for California's capital city.
Among the best for: Editors' Picks, The West, Fixer-Uppers, Cottages and Bungalows, City Living, Easy Commute, Family-Friendly, First-Time Buyers, Walkability, Parks and Recreation
Norwich, Connecticut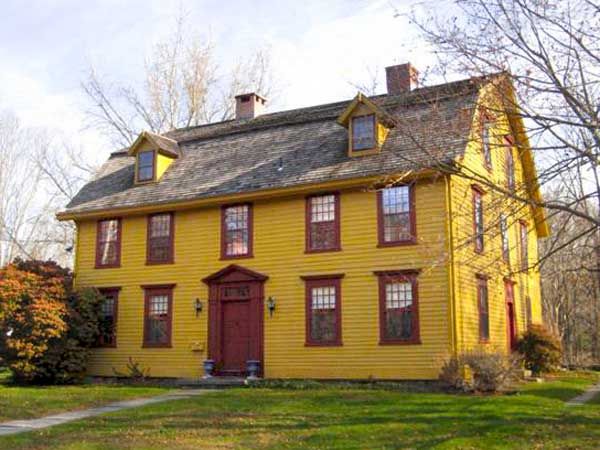 Population: 40,493
House styles: Colonial-era and Colonial Revival houses predominate, with a sprinkling of Georgian, Greek Revival, and Craftsman
Expect to pay: Modest houses and fixer-uppers are available for under $75,000; larger, renovated dwellings, and houses in the designated historic district, typically go for about $250,000
We're not gambling types, but we'd bet on this history-laden city as a smart place to make an investment. Founded by English colonists in 1659, the former mill city and shipping hub has weathered the economic downturn well compared with many other cities in The Nutmeg State. That's partly due to its proximity to New London and Hartford—both under an hour away—and because of the Foxwoods and Mohegan Sun casinos, steady employers that are each just a 10-minute drive. Not that an abundance of riches, from architectural to recreational, is anything new to residents here. Well-maintained historic houses and public buildings abound, including five that are on the National Register of Historic Places; many of the older houses are concentrated in the neighborhood known as Norwichtown. The nearby Veterans Memorial Rose Garden, which boasts some 2,500 bushes in 120 varieties, is located within Mohegan Park, a popular spot for swimming, fishing, and picnicking. And downtown, the Marina at American Wharf offers casual and fine dining opportunities for boating fans and landlubbers alike. If you're looking to relocate to a New England town with affordable houses and plenty to do, this place may hold all the cards.
Among the best for: The Northeast, Bargains, First-Time Buyers, American Heritage
Bronzeville Neighborhood, Chicago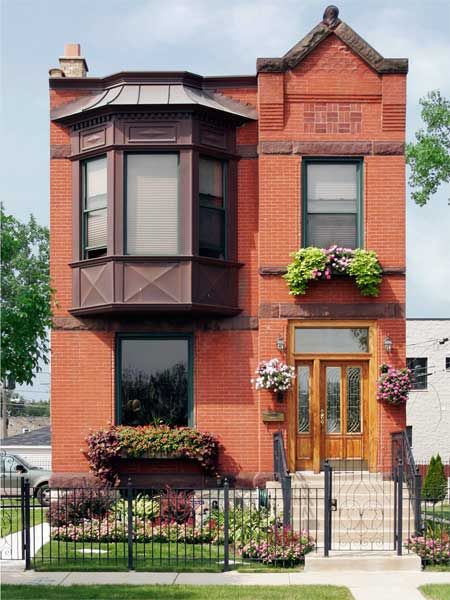 Population: 4,566 in Bronzeville; 2,707,120 in Chicago
House styles: Most period houses date from 1881 to 1910 and include Queen Annes and Richardsonian Romanesques; they're built largely from stone, a legacy of the Great Chicago Fire of 1871
Expect to pay: About $50,000 for a fixer-upper; $275,000 and up for a refurbished home
When Southern blacks migrated north in search of work in the early 20th century, thousands settled in this community on Chicago's South Side. In time, Bronzeville became a hotbed of activists, musicians, artists, and writers whose work has shaped the African-American urban experience, including such luminaries as Richard Wright, Louis Armstrong, Lorraine Hansberry, Muddy Waters, and Buddy Guy. But throughout the 1960s and 1970s, many residents of its high-rise public housing left to find less-crowded quarters in the suburbs. Thankfully, the neighborhood's landscape began shifting from the mid-1990s through 2007, when these neglected projects were torn down, paving the way for smarter development and the refurbishment of its rich stock of period houses, most of which predate the Great Migration.
Today, middle-class black families are moving back Bronzeville to reclaim it as a historic, urban neighborhood, and bus tours make the rounds to its many points of interest, including trails for the Underground Railroad. From here, you can get to the center of the downtown Loop by car in less than 15 minutes or by riding the elevated train's Green Line; since 2011, there's been a stop here for a commuter train that connects the city to its southern suburbs. And it's just a short bike ride or walk to many of the Windy City's A-list attractions, including the Art Institute, the Museum of Science and Industry, and Lake Michigan. Sweet home Chicago, indeed.
Among the best for: Editors' Picks, The Midwest, Bargains, Victorians, City Living, Easy Commute, First-Time Buyers, Lots to Do, American Heritage
College Hill Neighborhood, Topeka, Kansas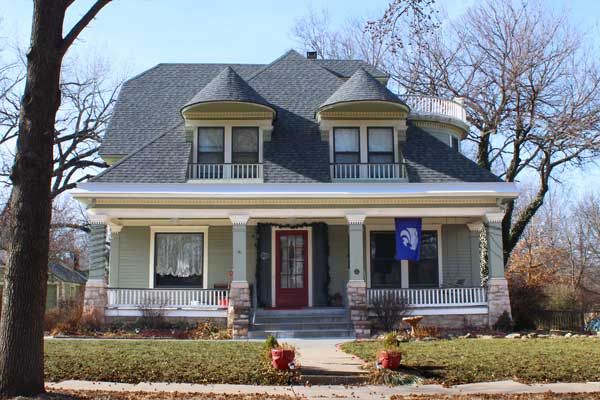 Population: 1,558 in College Hill; 128,188 in the city of Topeka
House styles: The most common type is the so-called airplane bungalow, a vernacular style named for a feature that resembles a cockpit: a "pop-up" level above the main floor that contains a sleeping porch for hot summers
Expect to pay: About $70,000 for a fixer-upper; nicer houses clock in at about $150,000
For decades, Topeka suffered from an identity crisis, finding itself as the butt of many a "How boring is it?" joke from fellow Kansans. But locals have begun grass-roots redevelopment efforts to change the narrative, and College Hill is one of their success stories. This leafy, friendly enclave just north of Washburn University has about 600 bungalow-style homes dating from the early 1900s, and no two are exactly alike. "You see something unique at each address," says Brendan Jensen, president of the College Hill Neighborhood Association. Residents include young couples taking advantage of the area's affordable housing, as well as law students and professors who can walk to campus. Small businesses are sprouting up in the ground-level retail spaces of the multifamily College Hill Lofts, and you'll find kids playing soccer in Boswell Square Park, a community green space created after the demolition of a junior high school in the early 1980s. The neighborhood association sponsors community events year-round, such as a chili feed in January, a Fourth of July parade, and an annual Christmas light contest. For those who think Topeka is still a snore, the joke's on them.
Locust Point Neighborhood, Baltimore, Maryland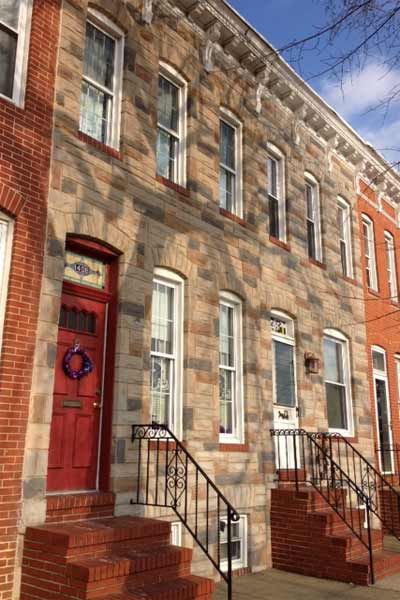 Population: 2,138 in Locust Point; 621,342 in the city of Baltimore
House styles: Rowhouses dating from the mid- to late 1800s; many are covered in formstone, a stucco-based cladding once popular in the area
Expect to pay: $175,000 and higher for a fixer-upper; $275,000 or more for a house in move-in condition
Populated by a mix of young singles and multigenerational blue-collar locals, Locust Point has a gritty feel that celebrates its industrial past. It's anchored by the Domino's sugar refinery, the last major manufacturer still operating in Baltimore's Inner Harbor. "When the wind blows just right, it smells like toasted marshmallows here," says resident Laura Rodini. The neighborhood suffered a big blow when many nearby manufacturers closed down in the middle of the 20th century, but it began a long, slow turnaround in the late 1960s and the 1970s, when the mayor's office sold crumbling 19th-century rowhouses for $1 on the promise that owners would fix them up.
Though some of the brick facades have been restored, many of the houses are still clad with formstone, a type of stucco that was popular here in the 1950s and is colored and shaped to resemble masonry; some consider it an affront to the area's original architecture, but there's no question that it gives Locust Point's houses a distinctive look and a low-key charm of their own. Fort Avenue, the neighborhood's main drag, has a mix of local bars and crab houses, terminating at historic Fort McHenry, the inspiration for Francis Scott Key's "The Star-Spangled Banner." Up Key Highway, you'll find the American Visionary Art Museum, which is devoted to the work of self-taught and outsider artists—just the kind of place that would make Baltimore native and avant-garde filmmaker John Waters proud.
Among the best for: The Northeast, Waterfront, City Living, Easy Commute, First-Time Buyers, American Heritage
Frogtown, St. Paul, Minnesota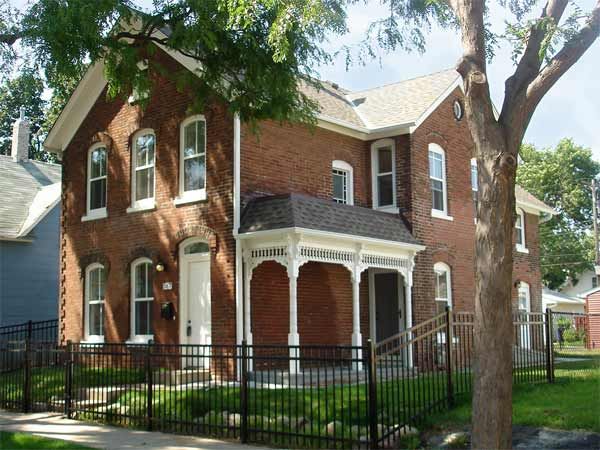 Population: About 15,000 in Frogtown; 288,448 in the city of St. Paul
House styles: Colonial Revival, Queen Anne, Craftsman, Prairie, Italianate, and Tudor Revival
Expect to pay: $40,000 or higher for a fixer-upper; about $140,000 for a restored home
Frogtown was built by German-Bohemians in 1860 on land just south of swampy Lake Lafond, where the croaking and chirping of its namesake amphibians was so loud at night that the locals called the area Froschburg ("Frog City"). Always a working-class immigrant community, many of its period houses were built in the 1880s and 1890s by early residents, the highly skilled masons and builders who also worked on mansions in St. Paul's more affluent neighborhoods. It's still populated by lower- and middle-income residents, albeit largely of Hmong, Cambodian, and Vietnamese descent, and the number of citizens who hail from Somali and Karen is growing. Not surprisingly, University Avenue, the main commercial strip, has a lively mix of ethnic restaurants and is the center point of the Green Line, a light commuter rail opening in 2014 that will connect the downtowns of Minneapolis and St. Paul. Right now, the area's modest-size houses are reasonably priced, and chances are you'll find neighbors willing to lend a hand with your renovation. "Our goal is to preserve the area's historic character while maintaining affordability," says Tait Danielson-Castillo, executive director of the Frogtown Neighborhood Association. As locals like to say, "Frogtown is a place to start, and a place to stay."
Among the best for: The Midwest, Victorians, Easy Commute, Family-Friendly, First-Time Buyers, Walkability,
Pendleton Heights, Kansas City, Missouri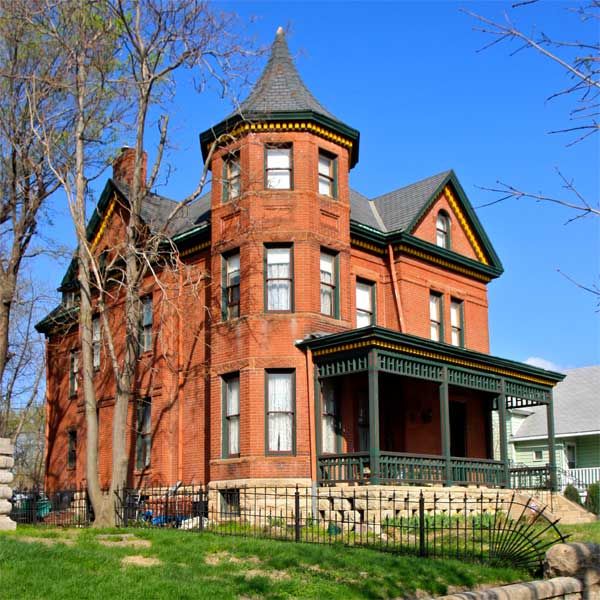 Population: 3,668 in Pendleton Heights; 463,202 in the city of Kansas City
House styles: Queen Anne, Richardsonian Romanesque, Shingle style, and Folk Victorian; there's also a sprinkling of Italianate, Craftsman, and other styles.
Expect to pay: As little as $30,000 for a small fixer-upper; larger, move-in ready houses can cost $250,000 or more
Ask just about anyone in Pendleton Heights, and they'll tell you that they moved here for the beautiful Victorian-era architecture, affordability, or the five-minute drive to downtown but stayed for the sense of community. Residents sit on their front porches, stop one another on the street to chat, and share house keys. Maple and Kessler Parks constitute about one-third of the neighborhood's footprint—one of the largest green-space percentages in the city—and the local community garden is a popular, informal gathering spot where neighbors sow veggies side by side. But for those who aren't ready to leave the city's nightlife behind, it's a five-minute drive to the new Power & Light District, an eight-block downtown area with more than 50 restaurants, bars, shops, and entertainment venues. Originally developed as Kansas City's first suburb, the neighborhood is filling up with artists, singles, and young families leaving their converted-warehouse lofts downtown for more breathing room. Kansas City, here we come.
Among the best for: The Midwest, Bargains, Victorians, City Living, Easy Commute, First-Time Buyers, Lots to Do
The John S. Park Historic District, Las Vegas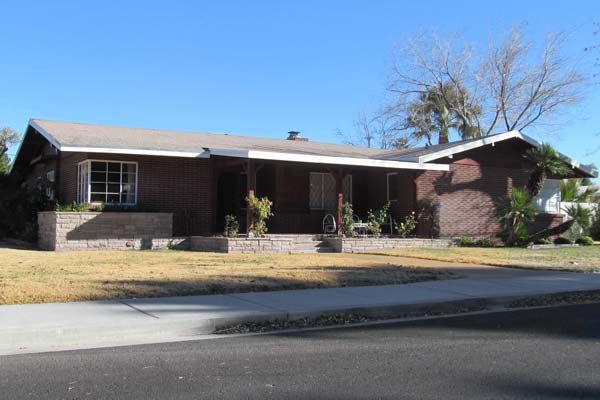 Population: 2,196 in John S. Park; 583,756 in the city of Las Vegas
House styles: Revival styles from the 1930s, ranches built during the post–World War II era, and mid-century modern
Expect to pay: From $80,000 to $250,000, depending on condition; most houses come on the market as fixer-uppers
In 1999, this neighborhood a mile southeast of the neon-lit streets of downtown Las Vegas made headlines when residents banded together to defeat a developer's proposal to build a cruise-ship-shaped, Titanic-themed hotel just west of the area. The John S. Park Neighborhood Association has worked tirelessly since then to preserve the area's low-rise, mid-century charm; among other victories, they successfully lobbied to create a 60-foot height cap on all new construction in the area. Most of the houses here were built between 1931 and 1956 and are far from cookie-cutter. "There's a range of styles, and even those of the same style are not built exactly alike," says Jack Levine, a local Realtor who has noticed a recent influx of artists, musicians, and young professionals. With its idyllic, tree-lined streets and namesake neighborhood pocket park, buyers won't even know they're practically in the middle of Sin City.
Among the best for: The West, Bargains, Fixer-Uppers, Easy Commute, Family-Friendly, First-Time Buyers
Asbury Park, New Jersey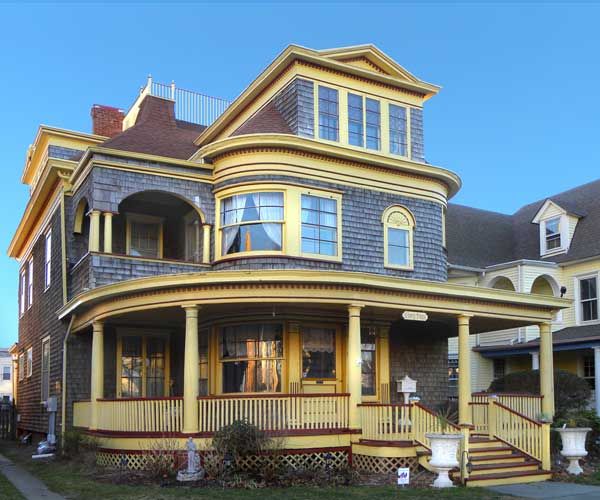 Population: 16,132
House styles: Queen Anne, Gothic Revival, American Foursquare, and Craftsman
Expect to pay: As little as $75,000 to $100,000 for a boarded-up foreclosure; period houses that have been updated start in the high $200,000's
The famed boardwalk in this iconic Jersey Shore resort city took a big hit from Superstorm Sandy in October 2012. But, as in so many other places around the state, locals rallied to get repairs made, and it reopened to great fanfare on May 18. Even better: The gem-speckled residential areas in Asbury Park were largely spared. "We were very fortunate that we didn't suffer the widespread damage borne by other places in the state," says Randy Thompson, president of the Asbury Park Homeowners' Association. Since the late 1800s, visitors have flocked here to enjoy the seaside, as well as music and live entertainment; at its peak, in the middle of the 20th century, some 600,000 tourists strolled its beaches and boardwalk each summer.
Seasonal tourism is still vital to the local economy, and today a good handful of full-time residents are big-city escapees, many of whom bought homes in the 1990s, when a haggard Queen Anne could be had for under $100,000. Steals like this are hard to find these days, but prices remain competitive, especially for a seaside town just 60 miles from New York City. Preservationists have worked tirelessly to keep historic treasures intact, and the storm jump-started a movement to rebuild and protect the shoreline. Yearning to soak up the salty air from your front porch—or a clam shack? Now's a good time to get in on this area's latest renaissance.
Among the best for: Editors' Picks, The Northeast, Victorians, Waterfront, Small Towns, First-Time Buyers, Lots to Do, American Heritage
Mesquite Street Original Townsite Historic District, Las Cruces, New Mexico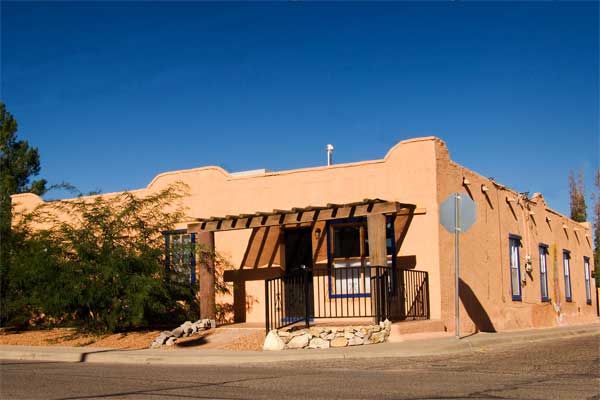 Population: 97,618 in the city of Las Cruces
House styles: New Mexico vernacular styles, Spanish Pueblo Revival, and Mission Revival
Expect to pay: Fixer-uppers start around $40,000; renovated houses top out at about $200,000
This up-and-coming neighborhood two blocks from downtown Las Cruces is still home to descendants of some of the area's original settlers, who drew lots from a hat to determine the land they would own when the city was mapped out in 1849. Most of the period houses are clad in that Southwestern go-to material, adobe. Many of them have seen better days, but owners have been steadily transforming them over the past decade. Locals describe their neighbors as a close-knit bunch. "People talk to each other over their fences and greet their friends when they're in line at the grocery store," says resident Lorrie Meeks. Las Cruces is a college town (home to New Mexico State University) that's known for good public schools; steady employment, thanks to two nearby military facilities; and cultural events, such as September's Whole Enchilada Fiesta, during which a local chef cooks up a huge version of the festival's namesake each year. And the city's perpetually blue skies—it has an average of 350 sunny days per year—have made it an increasingly popular place for seniors to settle.
Among the best for: The West, Bargains, Fixer-Uppers, College Towns, First-Time Buyers
Newburgh, New York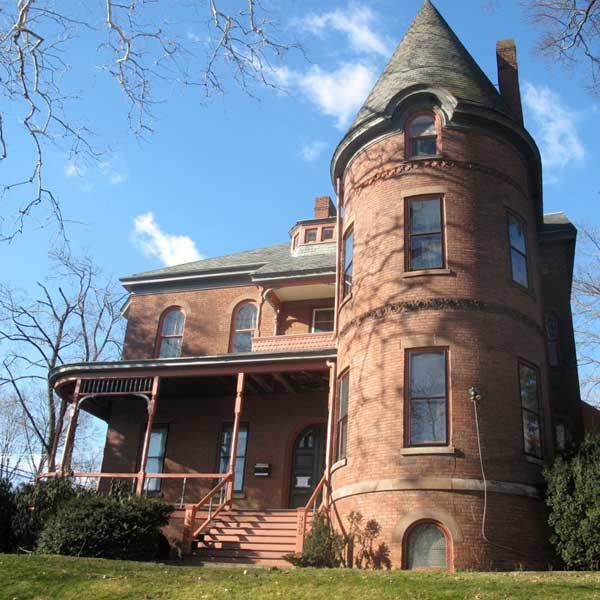 Population: 28,651
House styles: Queen Anne, Italianate, Federal, Second Empire, Colonial, Tudor, Craftsman, American Foursquare, and rowhouses
Expect to pay: Well under $100,000 (even under $25,000!) for a dilapidated attached house or a carriage house on a less desirable block; less than $400,000 for a renovated Victorian mansion in the main historic district
In Newburgh, just 60 miles from New York City and accessible by ferry, bus, or train, it's possible to buy a turnkey house—even a 5,000-square-foot restored period mansion with Hudson River views—for less than $80 per square foot, an unheard-of bargain in the area. But a troubling crime rate, talk of ballooning taxes, and suspicion of corrupt city management have discouraged many buyers. Still, those who own houses here insist that the city's worst days are in the past. "There's a lot of fear-mongering," says Chris Hanson, a local broker, who's restoring a seven-bedroom house he bought in 2011 for $210,000. The place where Thomas Edison built one of the world's first central electric stations is a veritable style show of American architecture—particularly in the East End Historic District, which features work by vaunted architects Calvert Vaux, Thornton Niven, Stanford White, and others. Local blog Newburgh Restoration chronicles the city's revitalization efforts and new business endeavors, which have picked up pace in the past couple of years. For DIY enthusiasts and pioneers who want to put down roots in up-and-coming areas, this city is absolutely worth a look.
Among the best for: The Northeast, Bargains, Fixer-Uppers, Victorians, Waterfront, First-Time Buyers, American Heritage
Hillsborough, North Carolina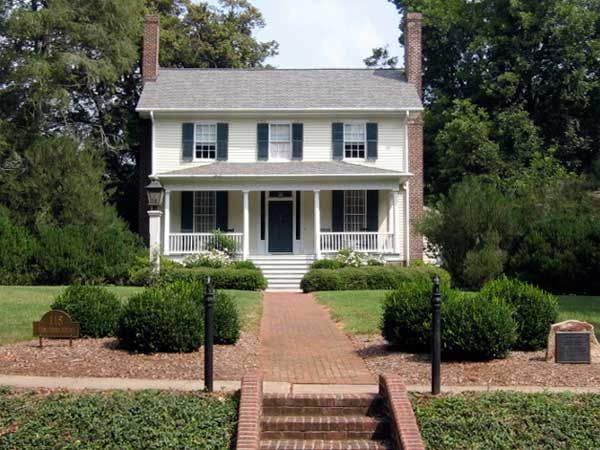 Population: 6,105
House styles: Federal, Georgian, Colonial Revival, Greek Revival, and Craftsman, along with some late-Victorian-era homes
Expect to pay: In the historic district, which has houses dating to 1754, prices range from $130,000 for a fixer-upper to $850,000 for a refurbished beauty
This close-knit river town is welcoming a growing community of young families and retired couples. Founded in 1754, it was a political hub for North Carolina during the colonial era and Revolutionary War period, and was home to William Hooper, one of the signers of the Declaration of Independence; his house still stands here. In the early 20th century, Hillsborough became a textile town, though its mills, like so many across the Northeast and the South, are now shuttered. Today, its proximity to larger employment and cultural hubs—thriving Raleigh and Research Triangle Park are a 45-minute drive—makes it a viable alternative to those larger cities; DIYers have been drawn to its well-priced fixer-uppers, which include early 20th-century mansions built by factory owners; more modest "mill houses," where workers lived; and a smattering of older homes built in the city's earliest days. The downtown area features a mix of local businesses, including the java joint Cup A Joe and Purple Crow Books, as well as eateries and boutiques. The combination of affordability, the small-town pace, and access to job centers makes it a tempting find for people from all walks of life.
Among the best for: The South, Small Towns, Retirees, Family-Friendly, First-Time Buyers, American Heritage
St. Johns Neighborhood, Portland, Oregon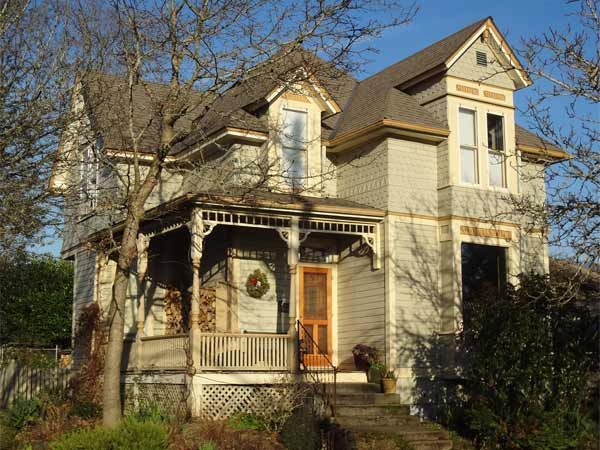 Population: About 12,207 in St. Johns; nearly 583,000 in the city of Portland
House styles: Craftsman bungalow, Cape Cod, mid-century ranch, and various vernacular styles
Expect to pay: About $185,000 for a wreck with potential; well-restored houses cost around $300,000
St. Johns feels more like a rough-and-tumble small town than a neighborhood of shiny, happy Portland. Perhaps that's because in a former life, that's exactly what it was. First settled in 1850 and located at the tip of the peninsula formed by the confluence of the Willamette and Columbia Rivers, St. Johns was an incorporated city before citizens voted to be annexed by Portland in 1915. This working-class enclave is seeing a wave of newcomers, as thirtysomething couples with or without kids flock here for affordable homes. Though many of the houses are truly handyman specials, the best finds are in Cathedral Park, a neighborhood-within-a-neighborhood that flanks a waterfront green space of the same name; its streets are lined with Craftsman bungalows and vernacular styles, punctuated by the occasional Queen Anne or Dutch Colonial. Recent transplants have been happily supporting local stalwart businesses, like Wayne's Barber Shop and Tulip Bakery, even as they open shops and eateries of their own. An active neighborhood association; an easy commute to downtown via bike, bus, or (gasp!) car; and views of the waterfront and the spectacular St. Johns Bridge make this area feel downright promising.
Among the best for: Editors' Picks, The West, Fixer-Uppers, Cottages and Bungalows, Waterfront, City Living, Easy Commute, Family-Friendly, First-Time Buyers, Lots to Do
Sioux Falls, South Dakota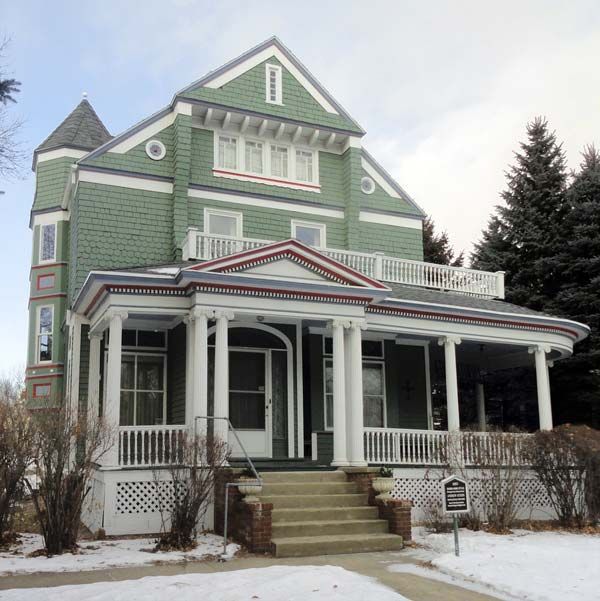 Population: 153,888
House styles: A mix from the late 1800s and early 1900s, including Italianate, Queen Anne, Colonial Revival, and Prairie
Expect to pay: As little as $80,000 for a small fixer-upper; a large, renovated house could cost upward of $600,000
Although an economic depression and, yes, a plague of grasshoppers threatened to ruin a booming Sioux Falls in the 1890s, South Dakota's largest city eventually found its way back to prosperity. Today, its agricultural and quarry-based industries have given way to white-collar fields, such as health-care and financial services, and the city holds bragging rights to myriad awards for its thriving economy and low cost of living. The city has adapted to its growing population by adding amenities, such as a $115-million event center slated to open in 2014. But it has also maintained a strong sense of heritage; each summer, the outdoor SculptureWalk exhibit showcases new artwork focusing on historical events in South Dakota. And the Pettigrew Home & Museum, located in an 1889 Queen Anne that was once the home of the state's first senator, hosts many events each year, including an open-house celebration featuring lawn games and rides in horse-drawn carriages. Period houses are concentrated in the heart of the city and range from small fixer-uppers to restored mansions from the late 1890s and early 1900s. And, surprisingly, many are still a bargain. Restore your dream home here and you might just win the mayor's annual historic preservation award, given out each May.
Among the best for: The West, Bargains, Victorians, Family-Friendly, First-Time Buyers
Glenbrook Valley Neighborhood, Houston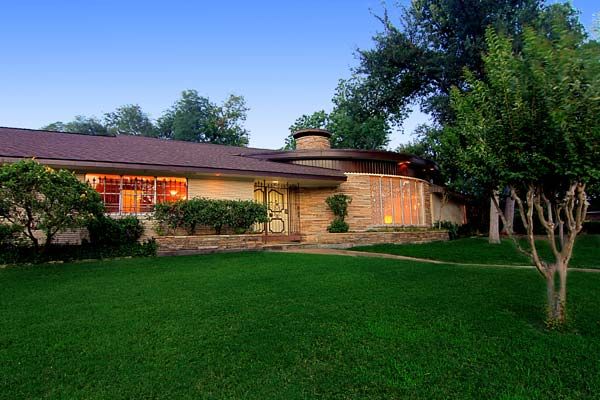 Population: About 3,140 in Glenbrook Valley; about 2.15 million in the city of Houston
House styles: American ranch, mid-century modern
Expect to pay: Less than $100,000 for a smaller ranch needing work; up to $300,000 for a mid-century-modern sparkler
The word swanky comes to mind when you survey the daring roof lines and sweeping lawns of Glenbrook Valley, a neighborhood that would have tempted Mad Men's Don Draper had he landed a Big Oil account. This planned community, which was rolled out after Houston's Gulf Freeway began funneling downtowners to greener subdivisions, contains more than 1,200 houses built between 1953 and 1962. Noted landscape architects Hare and Hare, who lent their genius to many of the city's public spaces, designed the development, which boasted big lots on which buyers custom-built their dream homes—no two are exactly alike. "Our homes are our hangouts. They were designed for entertaining," says resident, Realtor, and de facto area historian Robert Searcy, who adds that common features include party rooms and built-in martini bars. Many old-guarders live on here happily, serving the Civic Club. But since 2011, when Glenbrook Valley was anointed as the first post-war historic district by both the City of Houston and the State of Texas, the neighborhood has been discovered by design-savvy young Houstonians with a surprising appreciation for 1950s-era powder-pink bathroom tile. You'll have to fight them to get a piece of the action here.
Among the best for: Editors' Picks, The South, Bargains, Fixer-Uppers, City Living, Easy Commute, Retirees, First-Time Buyers, Gardening
Provo, Utah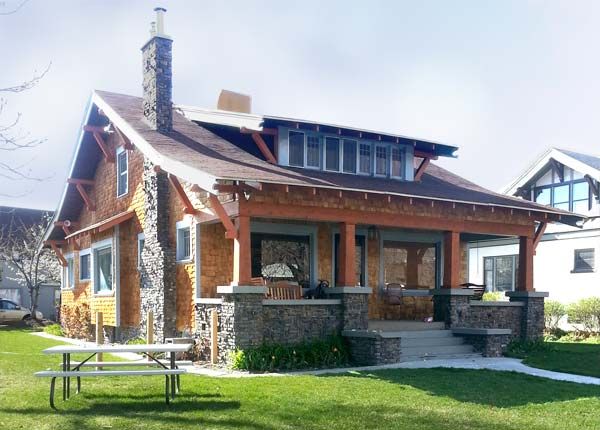 Population: 115,321
House styles: Craftsman bungalows, brick ranches built in the 1950s and 1960s, and Victorian-era mansions
Expect to pay: $150,000 and up for a fixer-upper; $400,000 or more for a spiffed-up historic mansion
Settled in 1849 by Mormon missionaries from Salt Lake City and long famous as home to Brigham Young University, Provo is a rapidly diversifying metropolis that has doubled in population in the past 10 years. Its robust business climate has largely insulated the city from the economic travails that have plagued much of the country since the Great Recession. There are numerous tech companies in the area, including software giant Adobe, which is expanding its operations some 20 miles away. Downtown's Center Street is pedestrian-friendly and loaded with locals services and a couple of arts centers, and foodies are drawn to more than 50 independently owned restaurants in the center of the city. Those who prefer the great outdoors will also find plenty to do, as Provo is nestled between the Wasatch Mountains and the 250-square-mile Utah Lake. Though there are period houses scattered throughout the city, young DIYers have been setting their sights on the Franklin neighborhood, which abuts downtown from the west and is rapidly filling up with owners who are busy landscaping their yards and applying fresh coats of paint to their fixer-uppers. Could you be their next neighbor?
Among the best for: The West, College Towns, Easy Commute, First-Time Buyers, Walkability, Parks and Recreation
Danville, Virginia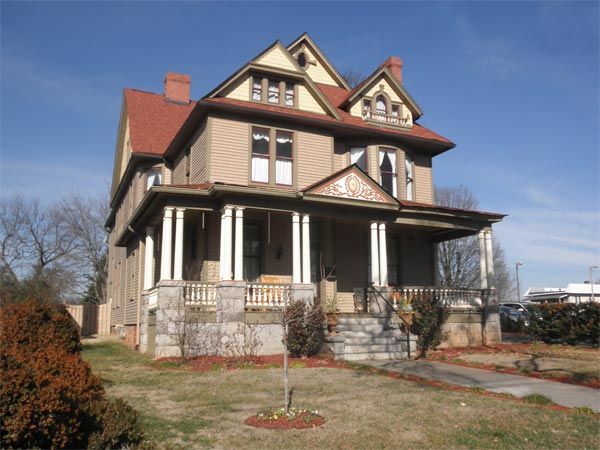 Population: 42,852
House styles: A high-low mix of stately Victorian-era and Edwardian houses, Craftsman bungalows, and workers' cottages
Expect to pay: Houses needing work can be had for as little as $10,000; you'll pay about $150,000 for a move-in ready place
Danville, a city founded on tobacco in 1793 that later added textiles as a major industry, was once a wealthy trading hub on the North Carolina border. Its richest residents lived in the ornate Victorian-era mansions lining Main Street's Millionaires' Row; one of these houses even served briefly as the capitol for the Confederate States during the Civil War. But the area's fortunes dried up as the textile mills closed down, leaving behind beautiful old bones but little economic opportunity. Though some of its historic buildings have been demolished, community efforts to preserve the downtown River District have taken root in the past few years, and the city is widening sidewalks and spiffing up streetscapes to lure people and businesses back to the area. Most of the Millionaires' Row houses have been restored, but several other neighborhoods have properties up for grabs at rock-bottom prices, including the Holbrook-Ross Street Historic District, founded in the 1870s by black professionals, and Schoolfield Mill Village, a neighborhood of small workers' cottages. A case in point: A refurbished 6,000-square-foot Italianate mansion, with seven bedrooms and six baths, that's listed on the National Register of Historic Places recently sold for only $262,000.
Among the best for: The South, Bargains, Cottages and Bungalows, Victorians, Waterfront, First-Time Buyers, American Heritage
NorthEast Neighborhood, Olympia, Washington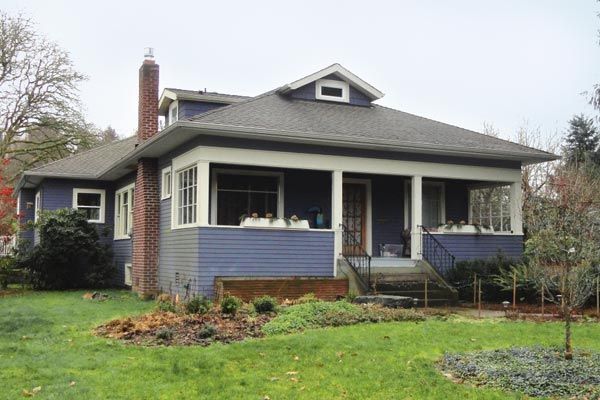 Population: 3,654 in NorthEast; about 47,500 in the city of Olympia
House styles: Craftsman bungalow, Tudor Revival, vernacular farmhouse, World War II–era cottage, and ranch
Expect to pay: $150,000 to $250,000, depending on the house's size, style, and condition
"We narrowly avoided a bidding war," says Chrisanne Beckner, an architectural historian and preservation consultant, recalling the nail-biting she and her husband endured in 2011 when buying their 1950 house in this Olympia neighborhood. Despite NorthEast's abundant selection of intact period houses, and the fact that it's right next to the city's treasured Bigelow Historic District, the area lacks its own formal historic district designation; Chrisanne calls it "truly unrecognized." A pedestrian-friendly 2.4 square miles with views of the Budd Inlet's East Bay, the neighborhood's streets are lined mostly with small, simple houses that hail from the 1920s through the 1960s: bungalows, cottages, vernacular farmhouses, and early ranches, all built to last, and many with Craftsman touches and tree-filled yards. These, plus highly rated schools, stable house values, urban gardens, and the lush lawns and picnic areas in nearby Priest Point Park, have lured couples and families to the area in the past couple of years. The cherry on top: The Olympia Heritage Commission, a state-funded organization, offers local homeowners workshops on weatherizing and maintaining historic structures, and the city offers tax incentives for rehabbing period houses. With all it's got going for it, we suspect this neighborhood won't remain under the radar for much longer.
Among the best for: The West, Bargains, Cottages and Bungalows, Family-Friendly, First-Time Buyers, Walkability, Gardening
Townsite, Corner Brook, Newfoundland, Canada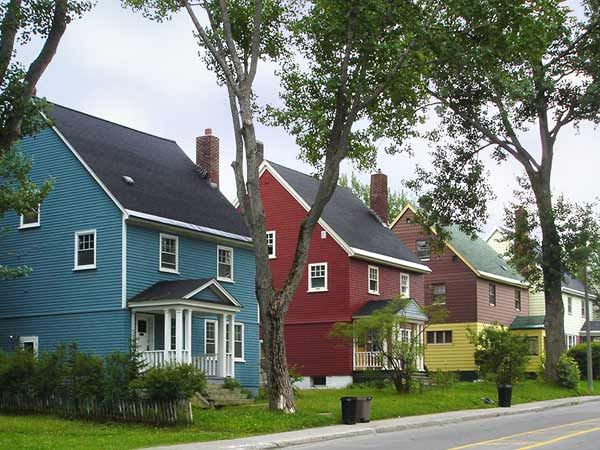 Population: 400 (estimated) in Townsite; 20,083 in the city of Corner Brook
House styles: Vernacular "mill houses" built during the early 20th century; some have Craftsman-inspired details
Expect to pay: From $130,000 for a fixer-upper; about $300,000 for a fully renovated home
In 1900, when the Reid Newfoundland Railway was extended to Corner Brook, this city on the shores of the Bay of Islands was a bustling community supported by the lumber and fishing industries. But with an eye on the region's abundant forest resources, industry moguls saw the potential for something bigger: They built a pulp and paper mill between 1923 and 1925, along with enough housing for all its employees, and turned the city into the largest industrial center in western Newfoundland. Turns out it was a prudent investment; the mill still employs many people in the region, and most of the 180 original houses built on what's known as the Townsite are still intact. They were designed by architect Andrew Randall Cobb, who drew inspiration from the Arts and Crafts movement when he came up with four distinct house types, ranging from "Type 1" larger homes for the mill's managers to "Type 4" smaller houses for the average worker. You'll recognize them all by their steep, gabled roofs, covered porches, and full concrete basements, as well as flooring and stairs built from local birch. Earlier this year, the Townsite was designated as a Heritage Conservation District, which will help protect the integrity of these homes in future years. But in the meantime, residents are doing the upkeep necessary to keep them looking period-perfect—a boon to would-be owners looking for a place that's already in good condition.
Among the best for: Canada, Fixer-Uppers, Cottages and Bungalows, Waterfront, Small Towns, Family-Friendly
Canning, Nova Scotia, Canada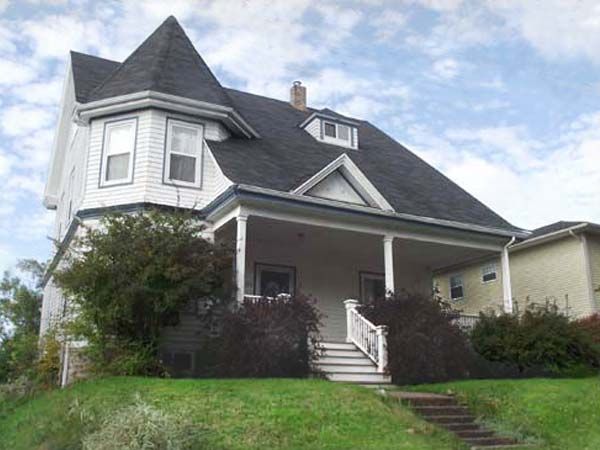 Population: 761
House styles: Farmhouse-style houses and a mix of other styles, including Georgian, Craftsman, and mid-19th-century Italianate
Expect to pay: In the low $200,000s for a fixer-upper; remodeled period houses cost around $400,000
While Halifax, the province's capital, is heralded as a "city of the future," the agricultural village of Canning, about an hour's drive northwest, proudly clings to a more traditional way of life. Though residents of this once-bustling shipping and rail hub have access to conveniences such as big-box stores, you're more likely to find them frequenting local shops downtown, perusing fresh produce at one of the area's year-round farmers' markets or sampling the latest vintages from the local Blomidon Estate Winery. Canning also proudly hosts an annual Eagle Watch in January and February that features a daily pancake-and-sausage breakfast as an extra treat for the thousands of birders who flock to the area for the occasion. Many of the residents here, as in other farm towns and villages in Nova Scotia's Annapolis Valley, are self-employed. But Canning's relatively low real-estate prices, plus its proximity to Halifax as well as the smaller towns of Kentville and Wolfville, make it an attractive choice for commuters, too.
Among the best for: Canada, Small Towns, Easy Commute, Retirees, First-Time Buyers
Victoria-by-the-Sea, Prince Edward Island, Canada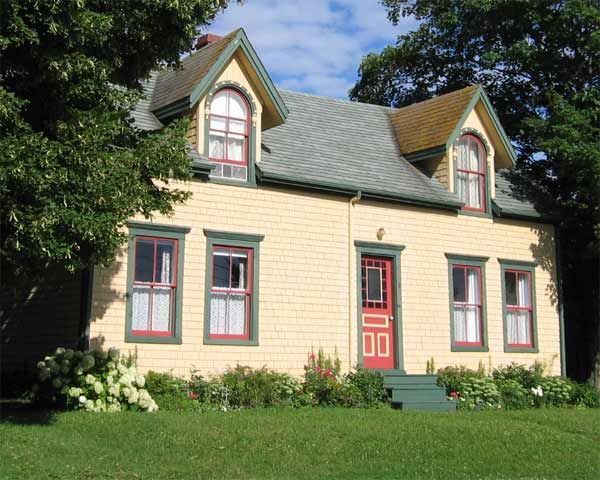 Population: 104
House styles: A hodgepodge of Georgians as well as Victorian-era homes, including a former schoolhouse that was transported from nearby Tryon across the ice by a team of horses in the 1920s
Expect to pay: $140,000 to $175,000 for a period house
Roughly 30 years ago, serenity-seeking city dwellers began moving to this tiny, idyllic hamlet, where extended families still live within whistling distance of one another. Founded in 1819, Victoria-by-the-Sea benefited from a sheltered harbor and a strategic location on the Northumberland Strait, which helped it grow into a thriving seaport by the latter half of the 19th century. The waters are quieter these days, but tourists are still drawn to this area and its maritime history. Although downtown is a mere two blocks long, it offers a lot: seafood restaurants, an art gallery, a chocolate factory, a cafe, a teahouse, and the 1915 Victoria Playhouse, once a community hall and now a live-performance venue. In the summertime, the population doubles with an influx of summer residents, who take advantage of kayak and bicycle rentals and, at the end of Main Street, a public beach. Houses sit on small lots, but none of their owners mind—it's the kind of place where you know all your neighbors, anyhow.
Among the best for: Canada, Bargains, Waterfront, Small Towns, Retirees, First-Time Buyers
Moose Jaw, Saskatchewan, Canada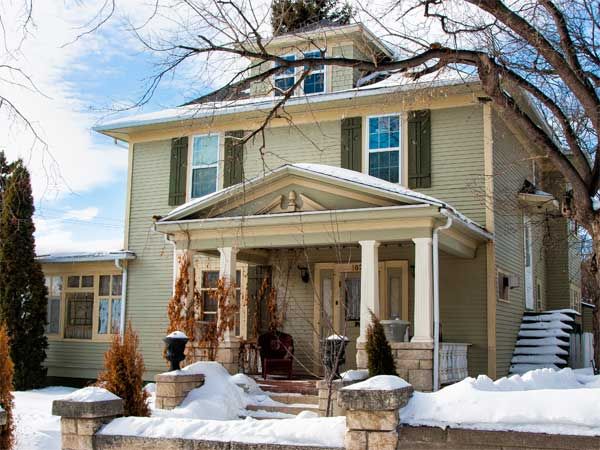 Population: 34,421
House styles: Craftsman and Queen Anne are predominant; Shingle-style and Prairie houses and vernacular bungalows are scattered throughout
Expect to pay: $100,000 to $200,000 for a fixer-upper; a renovated house can cost up to $300,000
There are many theories as to how Moose Jaw got its colorful name; it may have come from a Cree or First Nations word that was transliterated. But no matter its origins, locals make the most of it, with the town's mascot, Mac the Moose, standing 32 feet tall in his cement-and-steel glory just outside the visitors' center. The city first flourished in the late 19th century, when it became a stop on the Canadian Pacific Railway in 1883 for transporting goods, and it experienced a commercial and industrial boom in the decades that followed. Rail transit is still a major industry here, along with oil, agriculture, and salt mining. Lately, tourism has been making a mark. Local attractions include underground tunnels used for rum-running during Prohibition, geothermal springs that feed mineral water to area spas, and the Saskatchewan Festival of Words, which draws notable authors and visitors for workshops and lectures each summer. The history and heritage of this family-friendly town are reflected in a series of 40 colorful murals, painted on public buildings, that depict scenes from various moments of Moose Jaw's past. Many of the houses built in the earliest years are still in good shape, especially along the Avenues, an 18-block area near Main Street. And house prices are fairly reasonable, especially for those that need work.
Among the best for: Canada, Bargains, Fixer-Uppers, Family-Friendly, First-Time Buyers