Best Old House Neighborhoods 2010: Outdoor Activities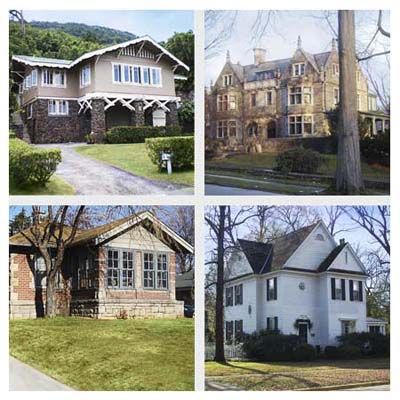 For our third annual Best Places to Buy an Old House contest, what we looked for was simple: oft-overlooked neighborhoods populated by people who share an appreciation of finely crafted homes that have plenty of past and lots of future. And what we found—with the aid of our friends at PreservationDirectory.com, who helped us contact thousands of neighborhood groups, real estate agents, residents, and preservationists for nominations—was mighty impressive.
Hiking, wind surfing, boating, hunting or biking are just some of the activities you can enjoy in these 20 neighborhoods.
Anchorage, Alaska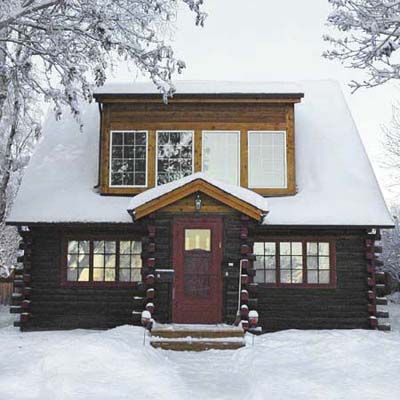 Unlike other Alaskan cities, Anchorage didn't start out as a fishing town or mining camp. Established as a port for the Alaska Railroad in 1914, transportation—both commercial (two airports) and military (two bases)—has long since dominated the economy. But it's the unique blend of urban sophistication and rustic charm that entices over 40 percent of the Alaskan population to live here. Downtown is a mix of modern skyscrapers and old wood-framed architecture. With Denali National Park just a day trip away, six mountain ranges surrounding the city, and dozens of meandering creeks stocked with salmon, Anchorage is a true outdoorsman's paradise.
The Houses
A 1964 earthquake and landslide damaged many of the city's older homes. But you can find mid-century Ranches starting around $200,000. Expect higher prices downtown, where rows of charming World War II–era saltbox-style houses line the streets and a few early-20th-century log homes still stand.
Why Buy Now?
Sure, home prices are a little high here, but there's no income or sales tax.
Kiplinger.com named Anchorage the number 1 pick for its "Top 10 Tax-Friendly Cities" last April.
Among the best for: City Life, Cottages and Bungalows, Outdoor Activities, Singles, West and Northwest
Thornton Park, Orlando, Florida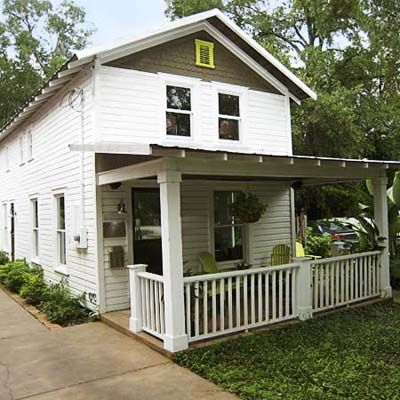 Sure, it's just 25 miles from Disney World, but Orlando's Thornton Park neighborhood offers amusements far more sophisticated than Space Mountain and a man-size rodent. Its European-style commercial district of restaurants, pubs, cafes, and shops is where locals go to kick back and relax. And many of those locals reside in beautifully crafted, not-so-big houses located along Thornton Park's brick-paved streets—streets shaded by oak trees dripping with Spanish moss. The neighborhood is also a five-minute walk from Lake Eola Park, an urban oasis where you'll find green space, hiking trails, and dog-walking paths surrounding a tranquil man-made lake.
The Houses
Thornton Park is known primarily for its wood-frame "cracker-style" homes, which feature center hallways (to promote air circulation) and deep porches with long overhanging roofs that help keep the summer heat at bay. Other styles include Craftsman, Mediterranean, American Foursquare, and shotgun homes. A restored 1,300-square-foot bungalow was recently on the market for $215,000, but you can find homes under $200,000 and up to $700,000.
Why Buy Now?
Thornton Park is emerging as a hip urban area that's attracting young homeowners looking for a friendly, walkable community in which to live and raise their families.
According to resident John Krauklis: "The best reason to live in Thornton Park is its proximity to downtown Orlando (a five-minute walk) and Lake Eola—and our weather isn't too bad either."
Among the best for: City Life, Families, First-Time Buyers, Outdoor Activities, Retirees, South, Walkability, Waterfront
Old Town Historic District, Brunswick, Georgia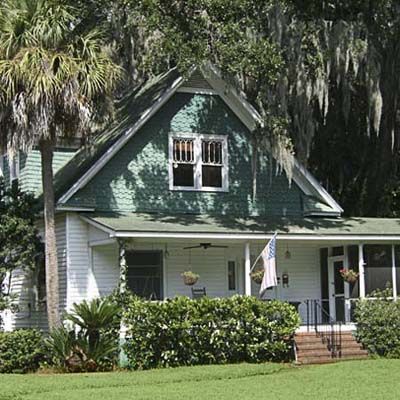 Located on a peninsula surrounded by tributaries to the Atlantic, the unspoiled coastal community of Brunswick offers laid-back neighborhoods shaded by oaks. At its center is a quaint, turn-of-the-century Main Street with dozens of welcoming restaurants, cafes, and shops. The city is modeled after James Oglethorpe's "Savannah Plan," with homes built around parklike squares.
The Houses
Brunswick sports a number of Queen Annes, Gothic Revivals, and Second Empires. Homes start at $75,000 for a small fixer-upper and $190,000 for a larger, restored home.
Why Buy Now?
With an expanded marina, new businesses on Main Street, and a progressive, preservation-minded mayor, Brunswick is poised to become a vacation and full-time hot spot. Though overdevelopment has hindered the charms of nearby barrier islands, Brunswick remains largely preserved and refreshingly authentic. "It's still pristine," says transplant Julie Martin. "It still feels like a small town, not a tourist trap."
Among the best for: Bargains, Fixer-Uppers, Gardening, Outdoor Activities, Retirees, Small Town, Victorians, Waterfront
Manoa, Honolulu, Hawaii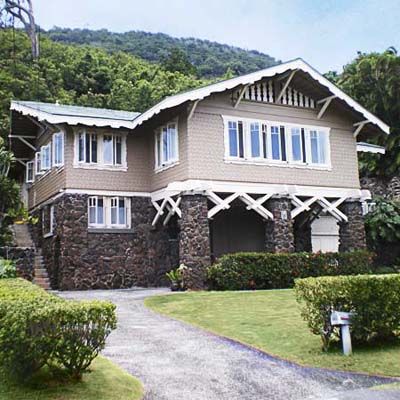 Away from the surf and sand of downtown Honolulu, Manoa is a valley where Craftsman homes and tropical gardens line the streets instead of tourists and resorts. Some of the first taro and dairy farms were located here, and light mists and cooler temperatures keep the vegetation lush. But these days, many of the area's thousands of residents work at the University of Hawaii campus in southern Manoa and spend their free time tending their large lawns or hiking the area's mountainside trails.
The Houses
Some of Honolulu's oldest homes are located here, many of which are well maintained. Preservation of period architecture is due in part to the outreach of Malama o Manoa, a 17-year-old organization that publishes biannual newsletters and sponsors walking house tours to educate residents on architectural history. No single style dominates—Tudor Revivals and Colonial Revivals stand alongside Craftsman bungalows and cottages. It's Hawaii, so expect prices to hit the million-dollar mark. Smaller listings start at $600,000.
Why Buy Now?
If you're looking for a place with an authentic Hawaiian identity and have the means to splurge, Manoa offers a unique urban setting with a small-town feel. "We really feel like an island within an island," says resident Thalya DeMott. Manoa's geographic isolation, bordered by mountains on three sides, has helped create this communal closeness, but if you tire of the neighborhood's meandering steams, abundant foliage, and familiar faces, the city's beaches and businesses are just a short trip away.
Among the best for: City Life, College Towns, Cottages and Bungalows, Easy Commute, Gardening, Outdoor Activities, Retirees, Waterfront, West and Northwest
The West Side, Pocatello, Idaho
Since the mid-1990s, "the West side of Pokey," as locals call it, has transformed itself from beat-down to bohemian. Young, forward-thinking couples are moving here to raise families, and young business owners are opening bookstores, brewpubs, and bike shops catering to those looking for a cool, creative lifestyle far, far away from big cities, like New York or San Francisco. The West Side is also luring outdoorsy types, who love the area's skiing, hiking, hunting, and fishing, and retirees looking for a stimulating college town to live in. (Pocatello is home to Idaho State.) The West Side got its start in the late 1800s as home to hundreds of working-class employees of the Union Pacific Railroad. As the town grew and businesses started moving in, many of Pocatello's more affluent families started coming here, building large, luxurious Queen Anne mansions.
The Houses
Most date from the 1920s and 1930s. Despite the growing popularity of the neighborhood, West Side real estate prices remain affordable, hovering just above the $150,000 mark, but at press time we found a 2,100-square-foot, five-bedroom 1920s house for just $109,900.
Why Buy Now?
Investment in the West Side has been steady since the mid-1990s, when urban pioneers began restoring its old houses and commercial buildings. The economy in Pocatello is surviving the downturn thanks to stalwart employers, such as Idaho State and the medical and semiconductor industries.
Among the best for: Bargains, College Towns, Families, History Happened Here, Outdoor Activities, Retirees, Small Town, West and Northwest
Harrodsburg, Kentucky
Founded in 1774 as the first permanent English settlement west of the Allegheny Mountains, Harrodsburg is the kind of place most people think of when they imagine Kentucky. Located about 45 minutes from Lexington, the town is surrounded by rolling countryside, with scattered hand-laid stone walls and prestigious horse farms. Recent facade improvement grants have allowed a sprucing up of the downtown's turn-of-the-century commercial buildings, which are being offered up to anyone willing to do something interesting with them (a coffee shop and art gallery are in the works). Those with a love for the outdoors will find plenty of hiking and biking trails, as well as top-notch fishing at nearby Herrington Lake.
The Houses
The most expensive and sought-after homes are Greek Revivals, which sell from $250,000 to $375,000. A Colonial Revival or Queen Anne can be had starting at around $125,000, while Craftsman homes start at just $45,000. Many of the older homes are located in town, though there are plenty of historic farmhouses to be found on the outskirts.
Why Buy Now?
This is an ideal location for anyone looking to escape the headaches of city life and settle down in a quiet, Mayberry-like small town on the verge of a renaissance. After decades spent as an agricultural community, Harrodsburg wants to rebrand itself as a progressive small town by offering up new arts and literary festivals.
Among the best for: Bargains, Fixer-Uppers, Gardening, History Happened Here, Outdoor Activities, Retirees, Small Town, South, Victorians
The Garden District, Monroe, Louisiana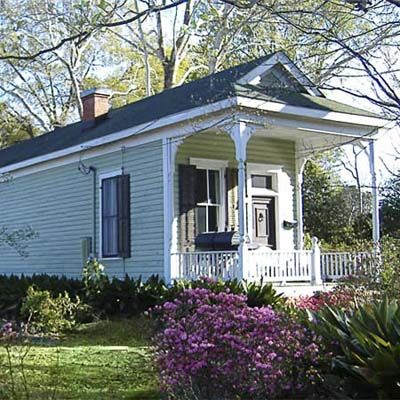 The Garden District in Monroe, Louisiana, is celebrated for its tree-lined streets and overflowing flora. But Monroe's version is decidedly more laid back—and affordable. The area borders the Ouachita River on its northern and western sides, and Forsythe Park, which offers tennis and volleyball courts, a nine-hole golf course, and a public boat launch. It's the kind of neighborhood where the kids all walk to school and young families host rotating dinner parties.
The Houses
The earliest homes were built between the late 1800s and early 1900s, though construction continued up until the 1950s. Styles include Tudor, Spanish Mission, and Craftsman, as well as several large Dutch Colonial Revivals. Home prices range from around $80,000 to $200,000.
Why Buy Now?
Southern charm, safe streets, friendly neighbors, and good schools are drawing long-term suburbanites back to the more urban Garden District. Home prices have remained steady throughout the recession, and there are plenty of fixer-uppers available at bargain prices.
Among the best for: Bargains, City Life, Cottages and Bungalows, Families, Fixer-Uppers, Gardening, Outdoor Activities, South, Walkability, Waterfront
Bangor, Maine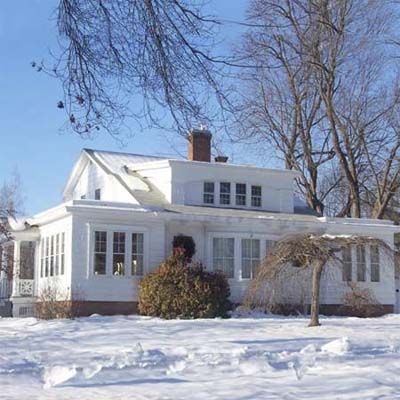 Plenty of writers, musicians, and creative types call this city overlooking the Penobscot River home, but Bangor offers residents more than just its scenic view for inspiration. A collection of museums and the historic Bangor Opera House anchor the downtown district, drawing big-name performers and exhibitions to town throughout the year, while the summer sees the waterfront taken over by the American Folk Festival. Those who prefer outdoor activities over the arts will find a river full of salmon for fishing and a 650-acre park with five miles of walking, biking, and cross-country trails.
The Houses
A former sawmill city, Bangor lumber barons turned big profits in the late-19th century and built grand Italianate, Greek Revival, and Queen Anne houses to match their bank accounts. Homes in the Broadway and West Broadway Historic Districts start in the high $200,000s, but plenty of well-kept older properties with reasonable price tags are scattered throughout the city. The median single-family house price in Bangor is approximately $110,000, but at press time, a charming 1900 Colonial was listed at just $124,900.
Why Buy Now?
The cost of living in Bangor is moderate compared with the rest of the New England region as a whole. The city constantly tops lists of the best places to raise a family and retire, so it seems to cater to just about any homebuyer under the sun.
Among the best for: Bargains, Families, Northeast, Outdoor Activities, Retirees, Victorians, Walkability, Waterfront
Chestertown, Maryland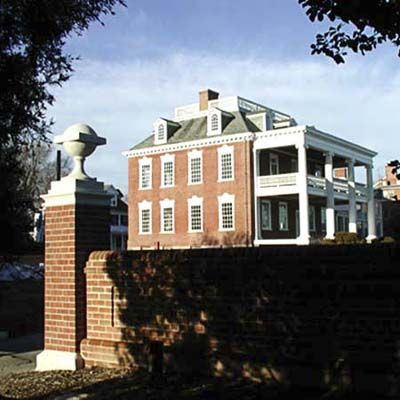 Once a bustling 18th-century seaport on Maryland's Eastern Shore, Chestertown is gaining favor among retirees who like living in a landmarked historic district that feels about the same as it did a hundred years ago. Here older folks comingle with students from Washington College in the town's coffee shops and pubs. And most residents take advantage of the Chester River, whether it's for kayaking, canoeing or fishing.
The Houses
The town is known chiefly for its stately 18th- and 19th-century brick mansions, though there are many later, Victorian-era houses here, too. Like Charleston, South Carolina, Chestertown has long been known for its passion for restoring and maintaining its older homes, so there are few fixer-uppers left. Occasionally a dilapidated Stick-style house might go on the market for $200,000, but most homes are restored and sell in the $500,000 to $800,000 range. A waterfront Colonial Revival here can go for several million.
Why Buy Now?
If you're looking for a great place to retire, buy in Chestertown now, since prices are as low as they're likely to get anytime soon (thanks, recession!). Though it's isolated in a rural region, Chestertown just over an hour from Washington, D.C., and Baltimore.
Among the best for: College Towns, Northeast, Outdoor Activities, Retirees, Waterfront
Holly Springs, Mississippi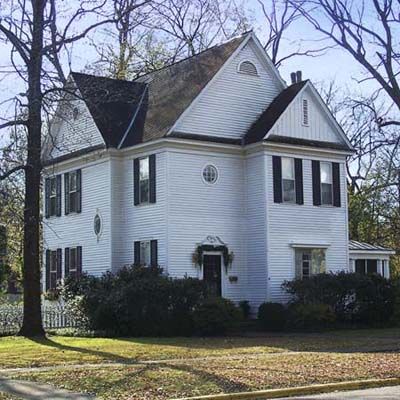 When it comes to Southern charm, the north Mississippi town of Holly Springs—population just 7,900—has it all: antebellum homes with wraparound porches, tree-lined streets, Dixie-centric film shoots (including Cookie's Fortune), a literary touchstone (Jan Karon's Mitford novel series), and lots and lots of history. The town played reluctant host to General Grant during the Civil War, and it's also where Civil Rights leader Ida B. Wells, an alum of the town's historic Rust College, began her efforts to end lynching in the South. City life awaits about 35 miles northwest in Memphis, Tennessee, while more rural activities, such as fishing, hiking, and hunting, are just outside town. And if that builds an appetite, chow down at Phillips Grocery, which, according to USA Today, serves up one of the world's greatest burgers.
The Houses
Once called an "encyclopedia of antebellum houses" by The New York Times, Holly Springs' residential architecture runs the gamut from Greek Revival to Gothic Revival and Queen Anne to Italianate. While many houses were destroyed during the Civil War, 60 pre-war examples survive. Homes start around $120,000 for a large brick 1930s Craftsman on a corner lot, while some of the town's columned antebellum mansions can be had for about $600,000.
Why Buy Now?
Holly Springs isn't necessarily a booming economic town, but there are plenty of jobs in nearby Memphis, so many looking for affordable old homes that are worth the sweat equity are settling here. The town is also becoming a popular alternative to Oxford, just a half hour south, where rising prices—and, many would say, too many newcomers—are spoiling its small-college-town vibe.
Among the best for: Bargains, College Towns, Easy Commute, Fixer-Uppers, Gardening, History Happened Here, Outdoor Activities, Retirees, South, Victorians
Uptown, Butte, Montana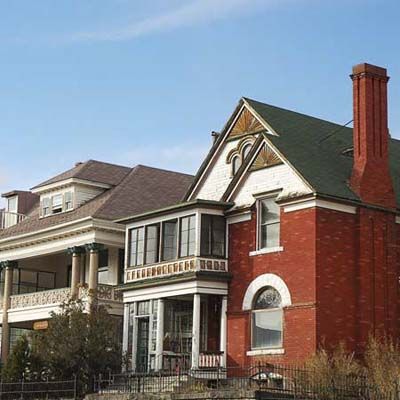 Back in its copper mining heyday, Butte's population peaked at 100,000, with pioneers migrating by the droves, hoping to lay claim to the region's abundant material riches. Rimmed by the Rocky Mountains and nestled on the Continental Divide—within a 2-hour's drive of Yellowstone National Park—the Butte of today is smaller and geared more toward a festival-and-tourism-based economy. But it retains the ethnic diversity of its original settlers and their architectural tastes; you'll find hundreds of historic homes in a range of sizes and styles.
The Houses
The local architecture catalogs two building booms that took place in the 1880s and 1910s to accommodate the influx of miners. Tiny cottages and simple shotguns mingle with grand Greek Revival, Queen Anne, and Italianate mansions. The average price of homes here is $116,000, though fixer-uppers can be found for substantially less.
Why Buy Now?
If you're looking to buy and renovate an old home, you won't be tackling it alone. The Butte Citizens for Preservation and Renovation, a nonprofit, grass-roots organization, runs workshops on brick, window, and interior-wood repair and holds regular salvage sales, where historic building materials can be purchased at reasonable prices.
Among the best for: Bargains, Cottages and Bungalows, Fixer-Uppers, History Happened Here, Midwest, Outdoor Activities, Victorians
The Historic District, Carson City, Nevada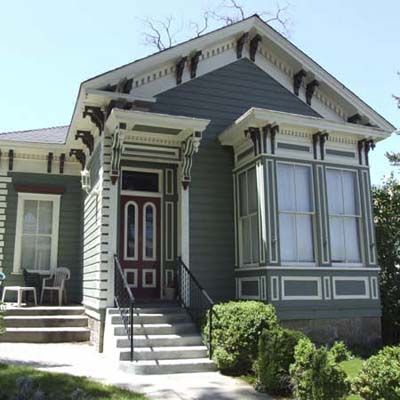 The historic district in Carson City, Nevada, is so picturesque that state government workers spend their lunch breaks strolling its sidewalks and admiring its collection of late 19-century homes, which are nestled between some of the nation's oldest elm trees. The groves, miraculously spared from the Dutch elm disease outbreak of the 1960s, date back to the mid-1860s, when the town was booming as a transportation hub for the gold and silver pulled from the Comstock mines. Later, it became a major railroad stop for timber shipped from the Lake Tahoe Basin.
The Houses
In the historic district they run from modest to stately. Property values range from $65,000 to $450,000. Look for 19th-century Greek Revivals and Italianates with fine details—beautiful front porches, fireplaces, bargeboards, and columns.
Why Buy Now?
Carson City—about the same distance from both Lake Tahoe and Reno—offers small-town living in a capital city. Snag a home on the west side and you'll be within walking distance of the Capitol Complex, where most residents work for the state.
Among the best for: City Life, Outdoor Activities, Victorians, West and Northwest
Mesilla, New Mexico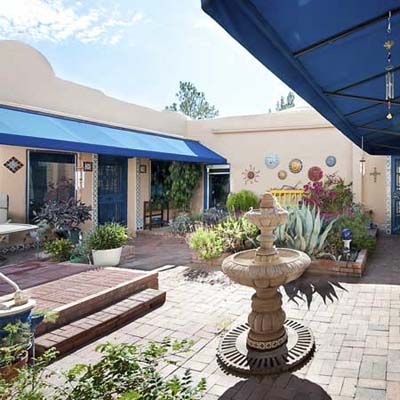 The heart of Mesilla is its historic 19th-century plaza, where locals and tourists go to dine at its top-notch Mexican restaurants and imbibe at its cantinas. Many think of their town as a hidden gem, a place where one can find all the Southwestern charms of tony Santa Fe at a fraction of the cost. Originally part of Mexico, Mesilla retains its authentic south-of-the-border culture and is home to a diverse group of residents who share the frontier credo of "live and let live."
The Houses
Most are adobe, built between the 1850s and 1950s. The houses vary in condition, from precarious to pristine. That's good news, since a fixer-upper here can be had for as little as $100,000, topping off at around $350,000.
Why Buy Now?
Adobe architecture is hot, hot, hot, partly because it's such an energy-efficient building style. Many DIYers have descended on Mesilla in the past decade looking to restore an adobe house of their very own. Those fixer-uppers probably won't be available for long.
Among the best for: Bargains, First-Time Buyers, Fixer-Uppers, Outdoor Activities, Retirees, Singles, Southwest
Midtown Tulsa, Tulsa, Oklahoma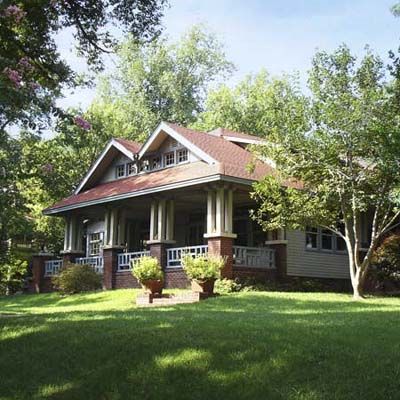 If you've ever been to Tulsa, you know it's home to some of the finest—and leafiest—residential neighborhoods in the country. And the finest of the finest are in Midtown. Here's where the Sunday-drive set motors down shady blocks, slowing down to note the contact info from a For Sale sign in hopes of someday living here. The appeal is easy to understand. Aside from beautiful houses, Midtown is home to an urban forest and a massive neighborhood park located along the Arkansas River. Residents also love its walkable avenues, which are lined with shops, cafes, and restaurants.
The Houses
Midtown's best homes were built around the turn of the 20th century, when Tulsa went from cow town to boom town with the discovery of oil. Deep-pocketed oil barons built homes in several classical styles, including Neoclassical Revival, Tudor Revival and Colonial Revival. The bungalows and ranches came later. A slew of teardowns in the past decade made way for newer homes (and some rather unsightly McMansions), but that's slowed down in recent years. You can get a 1,500-square-foot fixer-upper starting at $175,000, though prices tend to climb the closer you get to downtown Tulsa.
Why Buy Now?
This is a well-established neighborhood, with stable home prices and friendly lifelong residents. Its safe streets and good schools make it a prime location for families. And prices vary enough to ensure there's something for everyone, from starter homes to manses.
Among the best for: Bargains, City Life, Easy Commute, Families, First-Time Buyers, Gardening, Outdoor Activities, Southwest, Waterfront
Mount Airy, Philadelphia, Pennsylvania
With a diverse and progressive vibe that makes some people refer to it as Berkeley East, Mount Airy might just be one of the most interesting neighborhoods in the country. While the abundance of trees makes the place seem like a virtual forest, the foliage hides hundreds of stately stone homes filled with details nailed down by master European craftsmen. Two light rail lines get you downtown in minutes, though biking is extremely popular here.
The Houses
Houses range in style from wood-frame foursquares to Second Empire stone mansions. Two-families, many of them limestone Second Empires, are extremely affordable, especially if you choose to rent out one side.
Why Buy Now?
Mount Airy is part of the historic Germantown area of Philadelphia, though it's more affordable than tony Chestnut Hill and experiencing more restoration than Germantown proper. Small businesses and locally owned restaurants are opening along Germantown Road. And Mount Airy has two fierce neighborhood organizations that look out for everyone—and every house.
Among the best for: City Life, Easy Commute, Fixer-Uppers, Gardening, Northeast, Outdoor Activities
Pierre, South Dakota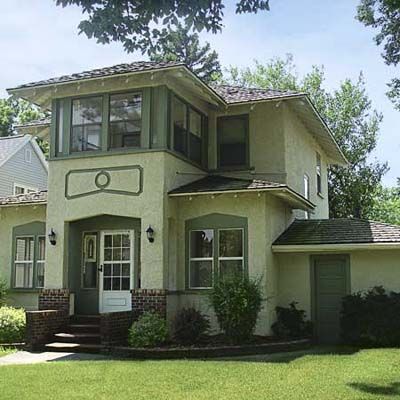 Tree-lined streets, sprawling yards, and quaint stone retaining walls are just a few of the hallmarks of Pierre Hill, a historic residential neighborhood overlooking the Missouri River just north of downtown. The area's early affluent settlers, disgruntled with saloon culture and the fear of flooding, decided to separate themselves from the plateau-situated city and head to the hillside to construct their dream homes. The result: a collection of vintage houses with vernacular touches, such as the prevalence of enclosed porches and foyers, no matter the architectural style, to keep South Dakota's winter chill at bay.
The Houses
Pierre wasn't settled until the 1880s, so most of the homes here date to the late 19th and early 20th centuries. There are tons of foursquares, Prairie-style houses, and Craftsman bungalows, with some high-style Queen Annes mixed in. Prices start around $130,000.
Why Buy Now?
As the state's capital, Pierre's the place to snag a South Dakota government job. There's a push, too, to draw more industry and commerce; a software company just relocated here. If you love the water, there'll always be something to do; boating is big during the summer, while ice fishing and hunting keep outdoorsy types busy all winter long.
Among the best for: City Life, Cottages and Bungalows, Midwest, Outdoor Activities, Waterfront
Old Historic Sandy, Sandy City, Utah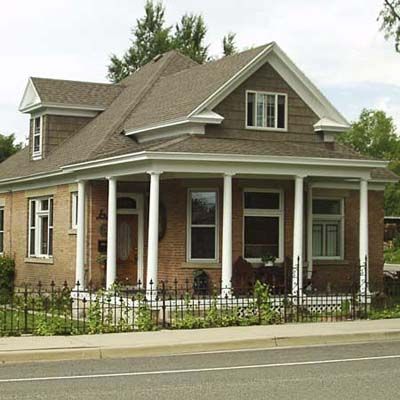 Located in the southeastern corner of Salt Lake County, Sandy City is the kind of place where your neighbors will bring over vegetables picked from their garden and spend the rest of the night shooting the breeze on your front porch. The town's first settlers were actually pioneer farmers. But by the 20th century, mining brought a boom to town, employing hundreds of men at three smelters and two sampling mills. Today, the city is home to around 93,000—many of whom make the 15-mile commute to Salt Lake City for work but enjoy Sandy's good schools, close proximity to major ski slopes, extensive network of hiking trails, and 26 recreational parks.
The Houses
Small starter cottages and fixer-uppers in Old Historic Sandy start in the low $100,000s. A cozy, 2-bedroom bungalow with a well-kept fenced-in backyard was just listed for $168,000. Elsewhere in Sandy, homes range from the $200,000s to the millions.
Why Buy Now?
Since 1960, Sandy's population has grown steadily while continuing to remain one of America's safest cities for its size. It's a good time to buy in the area; a September 2009 report from the National Association of Home Builders and Wells Fargo showed a rise in housing affordability of almost 20 percent from 2008 for the Salt Lake City metropolitan area.
Among the best for: Cottages and Bungalows, Easy Commute, Families, First-Time Buyers, Fixer-Uppers, Outdoor Activities, West and Northwest
Bennington, Vermont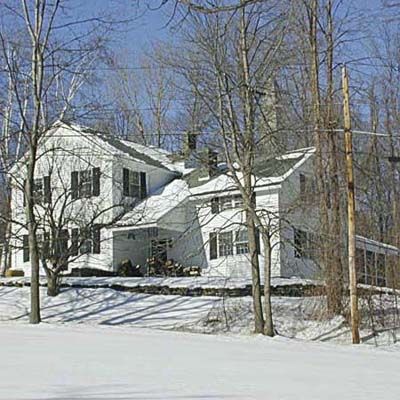 It should come as no surprise that Bennington, a scenic Vermont town known for its antiques shops, pottery, art galleries, and hippie haven Bennington College, is home to dozens of celebrated poets, painters, and musicians. Robert Frost is buried here. And if the town looks like a Norman Rockwell painting, it's probably because his studio was just 20 miles outside downtown. The other part of its appeal is its convenient location: Nestled between the Taconic and Green Mountains in the southwestern corner of the state, it's the perfect weekend retreat for Boston and New York City urbanites looking to escape the grind. If the hometown hospitality doesn't lure you away for good, the Vermont maple syrup just might do the trick.
The Houses
Old Bennington, the site of a colonial settlement and one of three historic districts, has stately Greek Revival, Victorian, and Colonial Revival homes starting in the low $300,000s for fixer-uppers. Moving away from the center of town, 1930s Craftsman cottages list for under $200,000.
Why Buy Now?
Prices in Bennington are a little lower than Manchester and surrounding cities, so if you're looking for small-town living that's close to the great outdoors—and still within reach of a big city—Bennington fits the bill.
Among the best for: College Towns, Fixer-Uppers, Gardening, Northeast, Outdoor Activities, Retirees, Small Town, Walkability
The McKinley Hill Neighborhood, Tacoma, Washington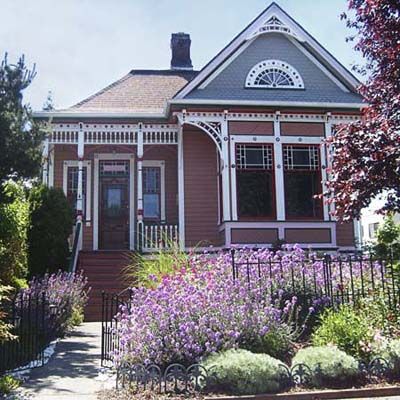 McKinley Hill, located on the highest point of Tacoma, started out as home to clerks and managers from the Northern Pacific Railroad, which terminated just down the hill at what's now one of the Pacific Northwest's largest transportation hubs. In 1905, the construction of a streetcar line here spurred the building of some of the city's finest homes, built with fine details by master craftsmen working in the city's bustling furniture and shipbuilding industries. The neighborhood went into urban decline in the 1960s and '70s. But it's now gaining favor among young families and singles looking for an older city neighborhood—its modest Main Street has pubs, restaurants, and boutique shops—that still has a little grit and character.
The Houses
Most homes here were built between 1885 and 1929. Styles include well-appointed Craftsmans, Cape Cods, American Foursquares, Folk Victorians, and Tudor Revivals. Prices range from $150,000 to $290,000.
Why Buy Now?
McKinley offers some of the lowest home prices in the Puget Sound region. And its proximity to trains and a light rail system that will soon reach nearby Seattle and the airport is making it an attractive option for commuters. A new preservation nonprofit called Historic Tacoma, formed three years ago, is currently focused on McKinley Hill. Their recent efforts have included restoring the neighborhood's historic 34th Street Bridge, which connects McKinley to downtown Tacoma.
Among the best for: Bargains, City Life, Easy Commute, Families, First-Time Buyers, Fixer-Uppers, Gardening, Singles, Walkability, Waterfront
Downtown Laramie, Laramie, Wyoming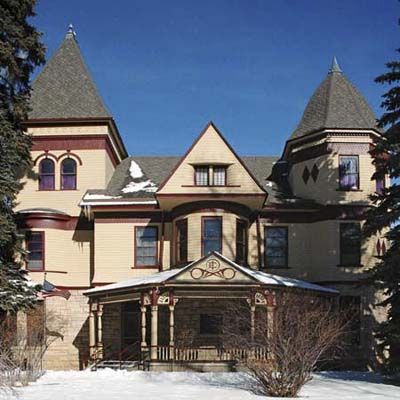 A former railroad and ranch town, Laramie has a leg up on the rest of Wyoming, both artistically and athletically. As home to the state's only four-year university, Laramie offers theater and dance performances at the University of Wyoming's Fine Arts Center, as well as collegiate football at U. W.'s 32,000-seat Arena Auditorium. But the Gem City caters to more than just its student population. Nestled between the Laramie and the Medicine Bow Mountains, avid skiers can choose from nearby cross-country trails or downhill slopes. The summer months see most of Laramie's 250-plus days of yearly sunshine, letting residents partake in mountain biking, rafting, and trout fishing.
The Houses
Fixer-uppers within walking distance of the university start in the low to mid $100,000s. You'll find cozy little Craftsman bungalows and quaint vernacular cottages built in the 1920s and 1930s, but the true stunners are the Queen Annes framed by the area's century-old cottonwood trees.
Why Buy Now?
Besides being a university town and an outdoorsman's paradise, Laramie is a tax haven. Residents pay no state income taxes, and personal property taxes are among the lowest in the nation.
Among the best for: Bargains, College Towns, Families, Gardening, Victorians, West and Northwest