Products & Services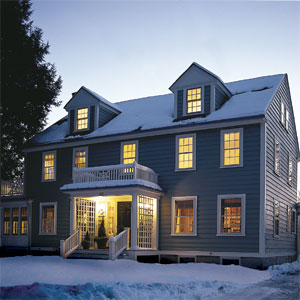 Browse all the products and services used on this project house, sorted either by category for all episodes, or by individual episode to find a resource used in a particular show.
This Old House does not endorse any product or service mentioned within this Web site.
Electronics
Media System (for Side Trip)

Installer:
Huntington TV
991 Boylston Street
Newton Highlands, MA 02467-1809
tel. 617-244-6800


Home Theater

DVD Dream System with speakers [BR] 42" Plasma
Manufacturer:
Sony Electronics Inc.
One Sony Dr
Park Ridge, NJ 07656
tel. "201-930-7820 or 800-472-7669"


Home Office

Products: [BR] HP PhotoSmart 230 Color Inkjet Printer (Q3000A)[BR] HP PhotoSmart 7550 Printer (Q1605A)[BR] HP PhotoSmart 850 digital camera (Q2190A)[BR] HP PSC 2210 All-in-One (C8658A)
Manufacturer:
Hewlett Packard
PO Box 8906
Van Couver, WA 98668
tel. "888-999-4747; 650-857-1501"
fax. "650-857-5518"

Episode 2218
Accessories

Yellow Ware[BR] Available to the design trade only at 617-951-0008
Manufacturer:
Antiques on 5
Boston Design Center


Window Treatments, Rugs, Fabric and Bedding

Product: Upholstery fabric for chairs[BR] Description: 1802 Bel Air Tan/Moss
Manufacturer:
Smith+Noble
1181 California Avenue
Corona, CA 92881
tel. 800-765-7776


Windows Treatments, Rugs, Fabric and Bedding

Product: Covelet [BR] Description: Savoy Natural 978
Manufacturer:
Smith+Noble
1181 California Avenue
Corona, CA 92881
tel. 800-765-7776


Window Treatments, Rugs, Fabric & Bedding

Product: Wrought Iron Rods [BR] Description: Burnished Pewter 15
Manufacturer:
Smith+Noble
1181 California Avenue
Corona, CA 92881
tel. 800-765-7776


Wicker Furniture & Cushions

Contractor:
IconGroup Incorporated
One Design Center Place, Ste. 447
Boston, MA 02210
tel. 617-428-0655
fax. 617-428-0656
Contact: Paul Gaucher


Watercolor Studies

Antiques on 5
Contractor:

Upholstered Coffee Table

Webster & Co. Available to the design trade only at 617-261-9661
Contractor:
Manuel de Santaren Interior Design
One Design Center Place, Ste. 444
Boston, MA 02210
tel. 617-951-0008
fax. 617-330-7980
Contact: Manuel de Santaren & Carolina Tress-Balsbaugh


Tibetan Rug

Contractor:

Steam Shower Door

Contractor:
Century Shower Door Inc. and Shelmar
187 Water St
PO Box 315
Wakefield, MA 01880
tel. 617-245-1206
Contact: Larry Rosenfield


Steam Shower

Manufacturer:
Kohler Co
444 Highland Drive
Kohler, WI 53044
tel. 800-456-4537


Security System

Contractor:
Crystal Alarm
Winchester, MA
tel. 781-729-0070
Contact: Michael Surabian


Plumbing Fixtures

Supplier:
Kohler Co
444 Highland Drive
Kohler, WI 53044
tel. 800-456-4537


Plants

Supplier:
Mahoney's Garden Center
tel. 781-729-5900


Exterior Paint Colors

Manufacturer:

Andrews Paint & Decorating

Supplier:
Andrews Paint & Decorating
323 Washington Street
Newton, MA 02458-1614
tel. 617-244-8072
Contact: Paul Andrews


Interior and Exterior Paint

Manufacturer:

Live Jazz

Side Trip:
The New Black Eagle Jazz Band
tel. 781-631-8680


Linens

Muse Linens - Coverlet, Pillow Shams, Sheets. [BR] Available to design trade only at 617-261-9661
Manufacturer:

Laminate Floor

Manufacturer:
Domco Tarkett
1139 Leigh Avenue
Whitehall, PA 18052
tel. 800-367-8275


Interior Designers

Contractor:
Manuel de Santaren Interior Design
One Design Center Place, Ste. 444
Boston, MA 02210
tel. 617-951-0008
fax. 617-330-7980
Contact: Manuel de Santaren & Carolina Tress-Balsbaugh


Home Theater

DVD Dream System with speakers [BR] 42" Plasma
Manufacturer:
Sony Electronics Inc.
One Sony Dr
Park Ridge, NJ 07656
tel. "201-930-7820 or 800-472-7669"


Home Office

Products: [BR] HP PhotoSmart 230 Color Inkjet Printer (Q3000A)[BR] HP PhotoSmart 7550 Printer (Q1605A)[BR] HP PhotoSmart 850 digital camera (Q2190A)[BR] HP PSC 2210 All-in-One (C8658A)
Manufacturer:
Hewlett Packard
PO Box 8906
Van Couver, WA 98668
tel. "888-999-4747; 650-857-1501"
fax. "650-857-5518"


Grass Seeding System

Product: SureTurf 1000
Manufacturer:
Green & Bio Tech, Inc.
1015 Hoyt Avenue
Ridgefield, NJ 07657
tel. 877-787-3529
fax. 201-840-0996


Garage Storage System

Product: Gladiator Garage Systems
Manufacturer:
Whirlpool Corporation
2000 N. M-63
Benton Harbor, MI 49022-2692
tel. 269-923-5000


Front Stair Carpet Runner & Fabrics

Manufacturer:
Schumacher
tel. 212-213-7900


Fireplace Accessories

Antique Chenets
Supplier:
Adams Fireplace Shop
505 Concord Avenue
Cambridge, MA 02138
tel. 617-547-3100


Custom Storm Windows

Supplier:
Viking Aluminum Products Inc
33 John Street
New Britain, CT 06051-2799
tel. 860-225-6478
Contact: Fred Gross


Custom Sofa and Accessories

Contractor:
IconGroup Incorporated
One Design Center Place, Ste. 447
Boston, MA 02210
tel. 617-428-0655
fax. 617-428-0656
Contact: Paul Gaucher


Custom Copper Weathervane

Contractor:
Vulcan Supply Corp.
PO Box 100
Westford, VT 05494
tel. 800-659-4732
fax. 802-893-0534
Contact: Larry Stearns


Cream Ware

Antiques on 5
Contractor:

Catering

Side Trip:
Via Lago Catering
1845 Massachusetts Ave
Lexington, MA 2476
tel. 781-861-6174