Products & Services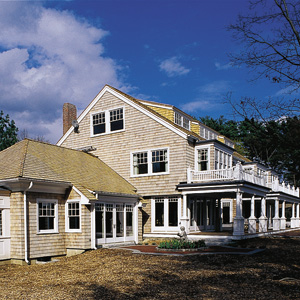 Browse all the products and services used on this project house, sorted either by category for all episodes, or by individual episode to find a resource used in a particular show.
This Old House does not endorse any product or service mentioned within this Web site.
Electronics
Audio System

Manufacturer:

Ceiling Speakers

Manufacturer:
Sonance
212 Avenida Fabricante
San Clemente, CA 92672


Rear Projection Television

Supplier:
Sony Electronics Inc.
One Sony Dr
Park Ridge, NJ 07656
tel. "201-930-7820 or 800-472-7669"

Episode 2120
Surround and Hearth Tile

Manufacturer:
The Glass Castle
141 G Damon Rd
Northhampton, MA 1066


Mantlepiece Carpentry

Manufacturer:
E H Taylor Fine Cabinetry
136 Stony Hill Rd
Yardley, PA 19067


Driveway Excavation Work

Contractor:
James M. McLaughlin, Inc.
Lexington, MA
tel. 781-862-4851


Chimney Repair Specialist (local)

Contractor:
Charlie Allen Restorations Inc
91 River Street
Cambridge, MA 02139
tel. 617-661-7411
fax. 617-491-2245


Custom Doors

Manufacturer:
TruStile
835 E 73 Ave
Denver, CO 80229
tel. "888-286-3931"
fax. "888-288-6521"


Energy-Recovery Ventilator

Manufacturer:
Thermal Associates
21 Thomson Avenue
Glen Falls, NY 12801
tel. 1-800-654-vanE
In Canada call 1-800-567-3855