Products & Services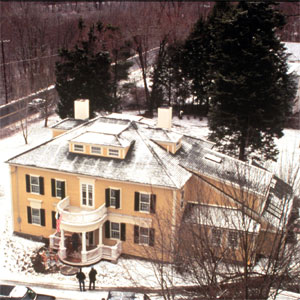 Browse all the products and services used on this project house, sorted either by category for all episodes, or by individual episode to find a resource used in a particular show.
This Old House does not endorse any product or service mentioned within this Web site.
Side Trip
Side Trip

Contractor:
Society for the Preservation of NE Antiquities
Conservation Center
185 Lyman St
Waltham, MA 02452
tel. "781-891-1985"

Episode 1119
Side Trip

Contractor:
KitchenAid Dishwasher Plant
Whirlpool corp, Findlay Division
4901 North Main St
Findlay, OH 45840
tel. "419-423-6024"


Granite Countertops

Manufacturer:
Milford Marble and Granite
235 E Main St
Milford, MA 01757
tel. "508-478-6609"


Interior Designer

Contractor:
Domain
51 Morgan Dr
Norwood, MA 02062
tel. "781-769-9130 x324"


Sinks

Porcelain
Manufacturer:
Kohler Co
444 Highland Drive
Kohler, WI 53044
tel. 800-456-4537


Baseboard Heating

Manufacturer:
Embassy Baseboard
No current address is available


Radiant Baseboard Heating

Radiantpanel
Manufacturer:
Radiant Technology Inc (RTI)
11 Farber Dr
Bellport, NY 11713
tel. "800-784-0234"


Shower

Manufacturer:
Kohler Co
444 Highland Drive
Kohler, WI 53044
tel. 800-456-4537


Bath Tub

Manufacturer:
Kohler Co
444 Highland Drive
Kohler, WI 53044
tel. 800-456-4537